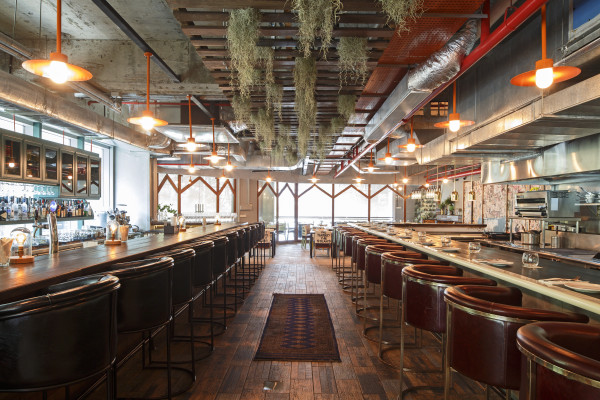 Located above their popular sister joint Common Man Coffee Roasters on Martin Road, BoCHINche stays up late, dishing out tapas-style small plates that showcases the exquisite Argentinian food that burst with hearty flavours. BoCHINche is all about the passion for food, celebrating the social custom of gathering with friends and family to dine with new and exciting small plates for sharing.
Diners can select from a robust spread of Small Cold Plates and Small Hot Plates. Jacquet and his bar team display dedicated passion for creating intoxicating cocktail creations that promise to tantalize your taste buds.
10 Best Food Picks @ BoCHINche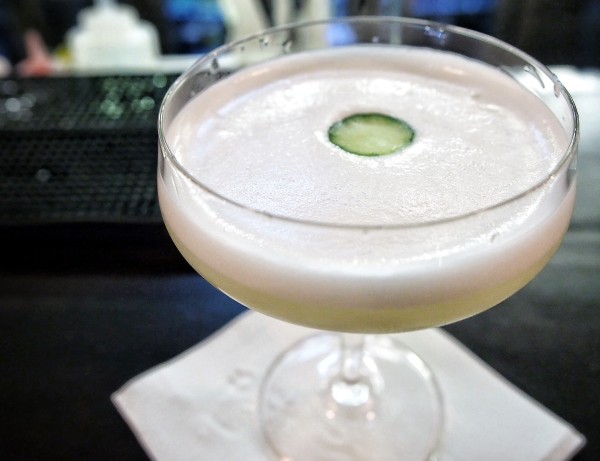 Mr Hendricks Gin is BoCHINche's signature cocktail since their opening days from 2013. It has a very smooth texture combined with egg white, Hendricks gin, Japanese cucumber, lemon and mint.
Bemberg Fizz a mash of lemon and beer,  will be a hit with lightweights. Tangy and packing just enough punch from the fizz, this drink is perfect for the ladies.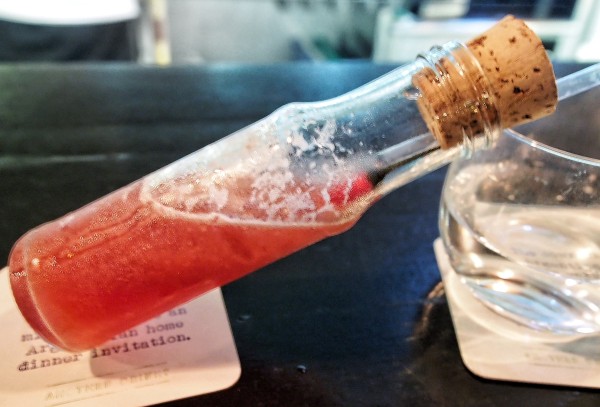 Spicy Lolita speaks a lot about the bar's creativity. It is BoCHINche-spiced vodka that is infused with cranberry and beer. Oh, it has chilli padi too!
Water Melon Salad is one of the mouth-watering sides to complement the perfect grills. Surprisingly, it went really well with the mozzarella cream, tomatoes and toasted almonds.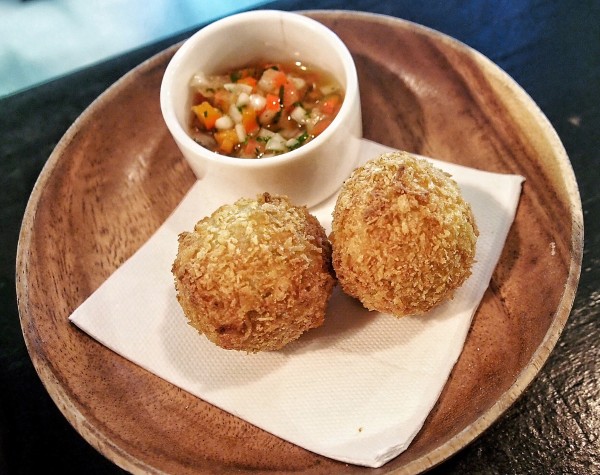 There are about 6 dishes to choose from the Small Hot Plates menu. My favourite is the Crab Croquette. It's a great bar snack, with some crunchy pickles on the side to cut the grease.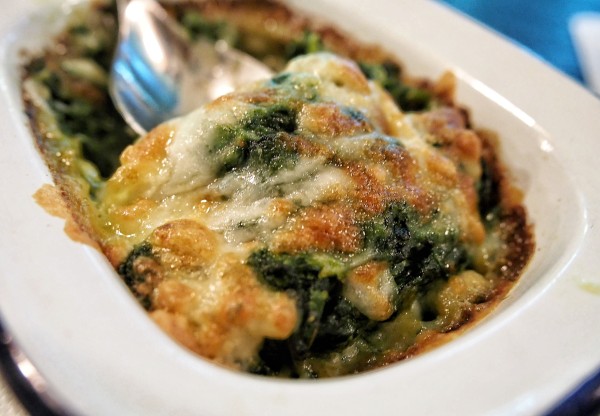 Creamed Spinach. If you're not one to eat greens, this dish will change your mind. Simple yet hearty, this dish of sautéed spinach with mozzarella cheese got me involuntarily spooning a generous heap for myself.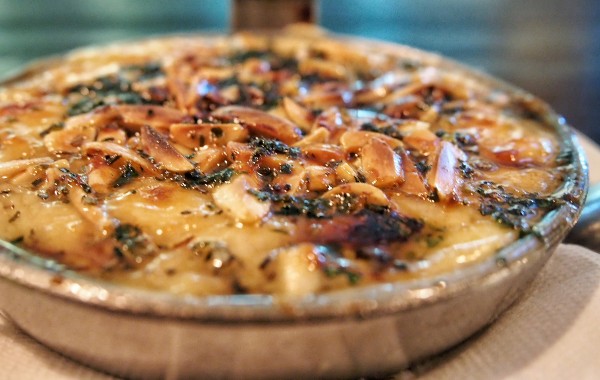 Provoleta Cheese is a BoCHINche's must order item. The oregano honey and cheese works so perfectly together and gives a wonderful texture. Celebrate mid-weeks with Provoleta Wednesdays, serving up free flow of BoCHINche's signature Provoleta Cheese, paired with Argentine wines every Wednesday, during happy hour from 5.30pm to 7.30pm.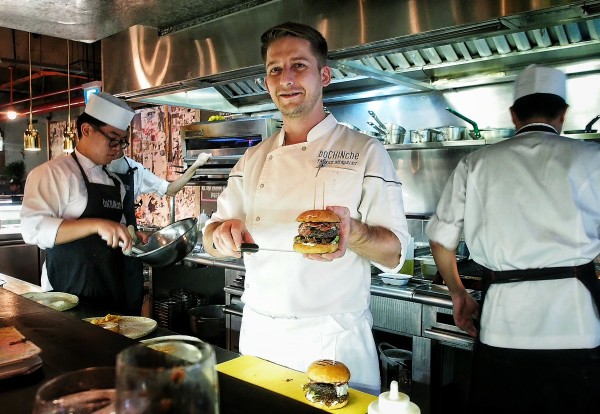 Chimichurri Steak Burger completes our dining venture heartily. BoCHINche's ribeye steak patty burger amped up with bone marrow is served with chimichurri sauce and a side of Chips Provenzal with homemade garlic mayo. Consider all our meat cravings satisfied with this dish.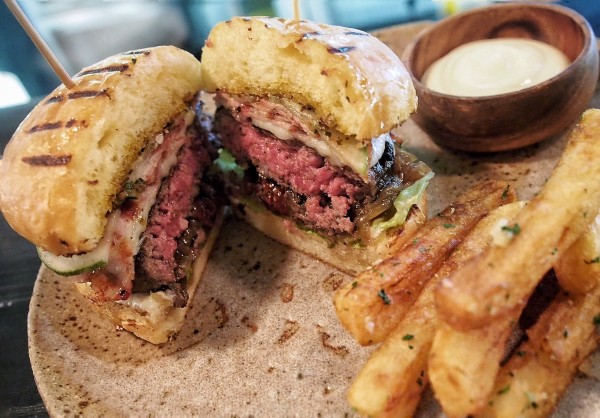 Also, every Tuesday, from 5.30pm to 8.30pm, diners get to enjoy BoCHINche's Best Burger and Fat Chips Promotion at $29++, with a beer on the house.
Desserts such as Chocolate Pudding, Salted Caramel, Berries and Brioche Croutons  and Creme Caramel, Dulce De Leche & Chocolate Crumble will be good to end your meals splendidly.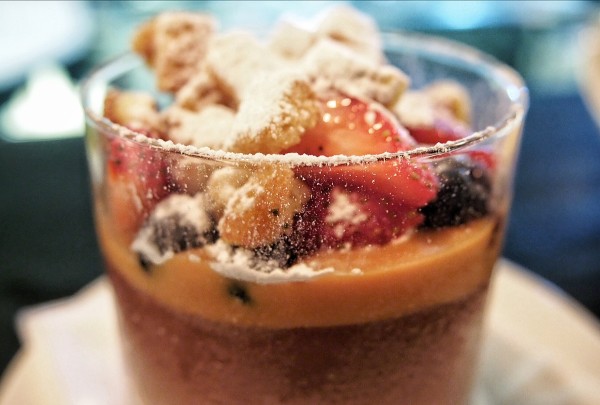 SOMETHING TO LOOK FORWARD TO ALL WEEK
Starting this month, BoCHINche is set to shake-up the late night supper scene at Robertson Quay!
Unwind after a long day and soak up the sunset with BoCHINche's Sundown Happy Hour. Enjoy intoxicating creations dreamt up by Jacquet and his team at only $10++ from 5.30pm to 7.30pm daily.
Operating Hours
Closed on Mondays.
Tuesday–Thursday: 5:30 pm-12:00 am
Friday: 5:30 pm-1:00 am
Saturday: 11:00 am-4:30 pm and 5:30 pm-1:00 am
Sunday: 11:00 am-4:30 pm and 5:30 pm–12:00 am
Do visit BoCHINche at bochinche.com.sg for more updates!
Bochinche
22 Martin Road, #02-01, S239058
Contact
65 62354990 / enquiries@bochinche.com.sg