[PROMOTIONS]
$100Gourmet gives new meaning to 'friends with benefits'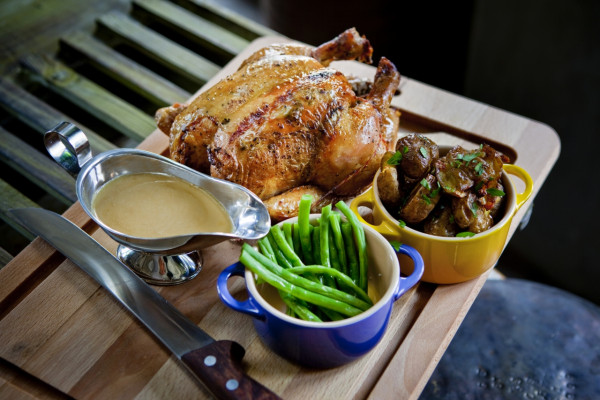 For the month of September only, bring a friend to lunch on $100Gourmet by Citibank, and enjoy a 3-course gastronomic meal at $100++ for two. Imagine this: a visiting chef of international renown, collaborating with 2 leading local chefs/restaurants to create stunning, original dishes… And you get to savour their efforts at such incredible value! For the month of September, Canadian Chef Trevor Bird will collaborate with Chef Daniel Sarno of Pontini, and Chef Anthony Yeoh of Cocotte.
This special promotion applies to lunch on 28th September at Pontini, and on 1st October at Cocotte; with payment made by Citibank credit card. The price for non-members is $180++ for two. Take this opportunity to catch up with friends or hold an executive lunch with business partners. There'll never be a more delicious time. Bookings must be made in multiples of 2. Terms and conditions apply. Go to www. 100gourmet.sg
The Earth never tasted more delicious!
Diners are in for a treat this September, when $100Gourmet by Citibank brings to the table a vibrant celebration of Nature; with 3 amazing creators whose work showcase the exciting possibilities of fresh, naturally-sourced ingredients and earthfriendly methods.
The Visiting Chef is Canadian 'Farm to Table' star, Trevor Bird, of Fable. Hosting him will be 2 of Singapore's brightest talents, Chef Daniele Sarno of Pontini, and Chef Anthony Yeoh of Cocotte.
Chef Trevor Bird's 2nd placing in TV's Top Chef Canada Season 2 catapulted him to stardom in his native Canada, where he has been chef-owner of the celebrated restaurant, Fable, since 2012. A practitioner of French-inspired 'farm to table' cuisine, and ardent advocate of the use of local, seasonal produce responsibly sourced, this is Chef Bird's first-ever visit to Singapore.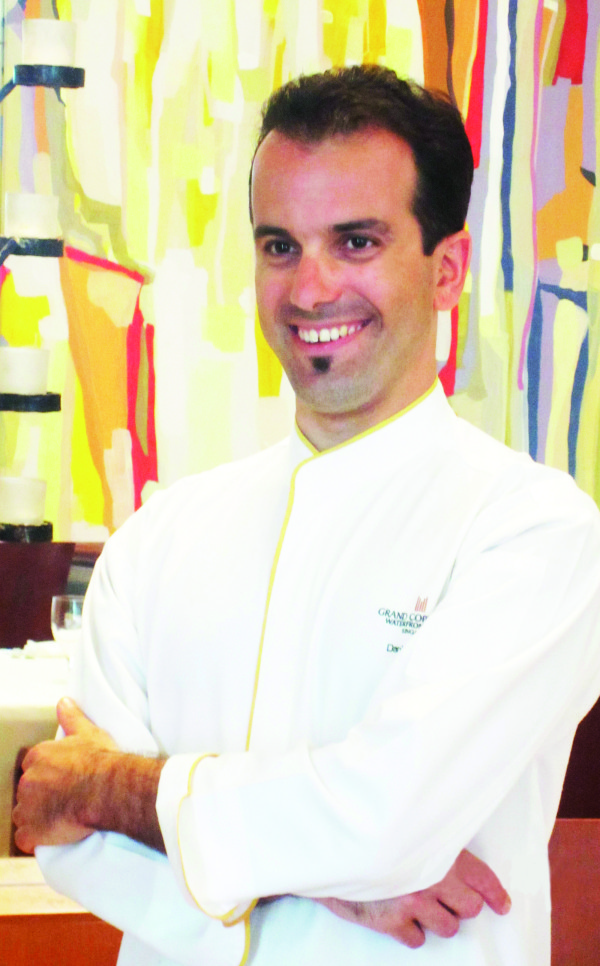 With Chef Daniele Sarno of Pontini
His first collaborator will be Chef Daniele Sarno of Pontini, who focuses on simplicity and fresh ingredients, and likes to give his traditional Italian cuisine a modern twist. Chef Bird will adopt a stronger Italian slant for this collaboration, as he describes: "For Pontini, I am creating a more Italian and Mediterranean style of food to fit their concept. One will be a free-form lasagna, constructed with fresh pasta and ala minute-made pasta filled with mascarpone, parmesan, and ricotta cheese with chanterelle mushrooms. It looks like a whimsical lasagna with a ton of great ingredients, finished with truffles just to make it extra special. For the second course I will be doing sable fish, which is a local hero in BC Canada, and great to showcase in Singapore. The Apricot marmalade lends a powerful tartness to this rich fish."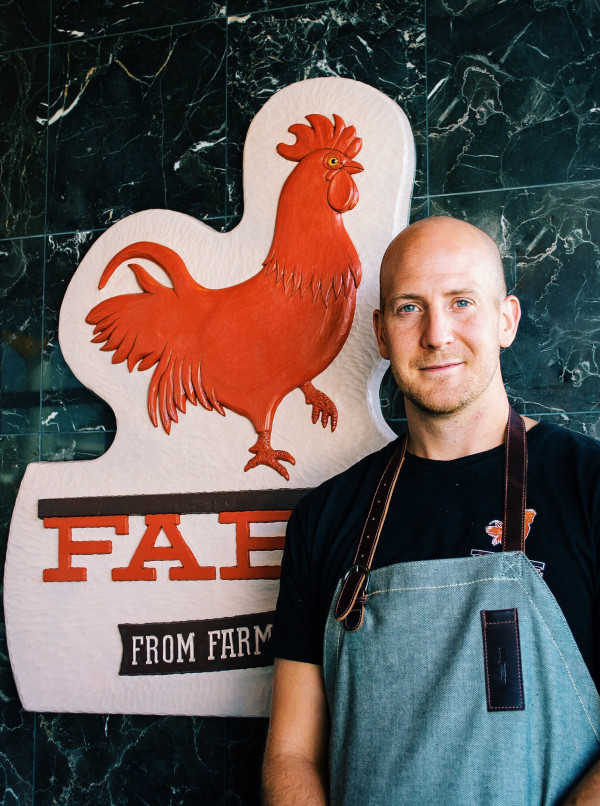 With Chef Anthony Yeoh of Cocotte
Next, Chef Bird will pair with Chef Anthony Yeoh. Chef Yeoh is known for his traditional flavours akin to those of the French countryside, served in hearty, sharing portions. His Sustainable Rustic French Restaurant, Cocotte, shares with Bird's Fable a dedication to sustainable sourcing and care for the environment. Diners can look forward to the best of farm to table eating at this seating. Chef Bird will serve 2 of his signature dishes in the exact manner they are presented at Fable. One of the recipes was first created on Top Chef and later added to his menu because of strong customer demand.
Chef Bird explains how the Spaghetti & Meatball was the result of a TV challenge that called for a classic dish to be reinvented. "I won that challenge and the dish became a classic; and people demanded to try it. The duck meatball is stuffed with highly reduced duck sauce with madeira and red wine; then breaded and fried for a crispy exterior with a very soft meat ball in the interior. It sits on fresh pasta covered in a classic Fable move — parmesan foam — which is a heavy parm and cream sauce, placed in an ISI gun and dispensed like whip cream on top of the meat ball. When you cut into the meatball, the over-reduced sauce pours out and mixes with the parm foam to create a rich and luxurious pasta sauce. It's awesome."
Chef Bird goes on, "The second dish, 'Canned Tuna', is a great play on words, because what reaches the table is not what you expected. Fresh albacore tuna, potatoes, tomatoes, lemon, olive oil and fresh herbs, poached at a very low temperature to ensure the tuna is very moist, and when mixed, very creamy. It is then spread on a grilled sourdough and eaten. It is actually the best canned tuna you will ever have as stipulated on our menu."
"I'm so excited to work with Cocotte," smiles Chef Bird. "I think we have a very similar style of cuisine and we will execute well off each other."
Only a limited number of seats are available for sale online every month, starting on the first day of the month, on a first-come-first-served basis. For enquiries and pre-purchase of the coveted seats to $100Gourmet, please visit www.100gourmet.sg. For more information on Citibank credit cards, please visit www.citibank.com.sg