It is nothing better but to share some small plates and light bites in a tapas bar
Tapas has always been a popular food in Singapore, owing to many migrants bringing the wonderful cuisine to our little red dot.
A brief history of tapas..
Tapas originated in Spain, where according to legend, King Alfonso 10th, The Wise King of Spain, has once been strikes with a serious illness which allowed him to take in small portions of food with small amounts of wine.
Later years, in Spain, tapas are seldom served without alcohol. They are also not meant as meals. There are no tapas restaurants, but tapas bars. The art of eating tapas (called tapeo) is the gathering of people to socialize, drink and eat.
Here is our comprehensive guide of 11 best tapas bar in Singapore, all tried and tested. There are not just variations of the essentially Spanish cuisine, we've discovered delightful Chinese tapas, Argentinian tapas and many more…
This classy and modern Spanish restaurant housed in a glass dome at The Fullerton Pavilion boasts about impressive scenic Marina Bay waterfront. The Truffle and Cheese Bikini, which they are oh-so-proud of, is extremely delicious.
Don't forget about the sparkling Sunday Brunch at Catalunya Singapore, a very fun-filled brunch with a Bingo game! Typically packed, you have to make reservations at the restaurant 2 days beforehand.
Address:  82 Collyer Quay Singapore 049327 Opening Hours:  Monday to Sunday, 12pm-2am

Check out Spanish Michelin-starred Nandu Jubany's FOC at Hong Kong Street. While they are still offering the most traditional tapas like Galician-style Octopus, you can enjoy fresh produce for different season of the year in an array of contemporary tapas dishes.
With award-winning cocktails from their bar, keeping it real is the key winning formula for this tapas bar. One more, the vibe here is something to crave for.
Address:  40 Hongkong St, Singapore 059679 Opening Hours:  Monday to Thursday, 12pm – 2pm and 6pm – 10pm, Friday 12pm – 2pm and 6pm – 10.30pm, Saturday 6pm – 10.30pm, closed on Sunday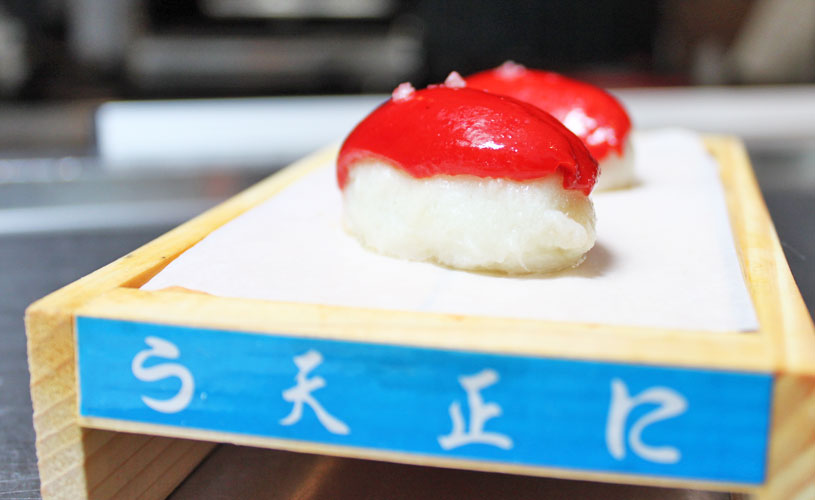 Another must-go place for high-end, creative tapas that breaks away from many main-stays. Esquina is no stranger to the dining scene on Keong Saik.
Chef Carlos has since taken over the reins and the menu, is much more sophisticated and yet, a creative one. Like a copy version of the traditional Japanese nigiri, the Spanish Nigiri is simply too clever! See our review here.
Address:  16 Jiak Chuan Rd, 089267 (Off Keong Saik Road) Opening Hours:  Mon to Fri 12 to 2.30pm and 6pm to 10.30pm | Sat 6pm to 10.30pm
Following the success of Salt Grill and Sky Bar in Ion Orchard, Australian Luke Mangan opened his first tapas restaurant, Salt Tapas & Bar, on the ground of Raffles City Mall.
I have dined here 4 times since its opening and I like the fact that we can order many tapas and share it with my friends. Soft Shell Crabs, Day Sashimi, the most memorable dish that I had will be their Paella. Very traditional, extremely delicious.
Address:  252 North Bridge Road, #01-22A Raffles City Shopping Centre, 179103 Opening Hours: Mon to Sun, 11:30AM–11AM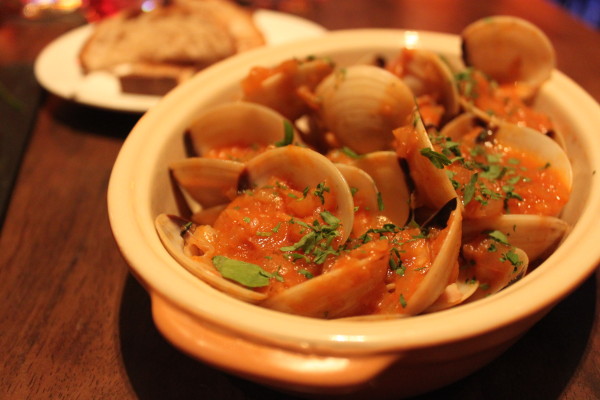 El Tardeo
First, the good stuff – the vibe here is really good. El Tardeo is one cool Spanish tapas bar, located at Craig Road.
It prides itself for the range of good pintxos and super-affordable wines. We are talking about pintxos starting from $5 per plate and $7 a pop for glass wine.
They classify pintxos and tapas differently. They are smaller portioned than tapas and cheaper. 3 to 4 pintxos will serve 2 pax super perfectly. What a perfect idea!
Address:  20 Craig Rd, #01-01 Craig Place, 089692 Opening Hours: Tue – Sat, 6pm to 12am, Sun, 12pm to 5pm, closed on Mon

Entering as one of the high end yet snazzy Spanish tapas bars in Singapore, Tapas 39 makes the perfect place for an intimate lunch time date, or a post-work drinking and snack hole. Located in the food-centric heartland of Duxton Hill, Tapas 39 is a gastronomic treasure.
One very memorable dish will be Pan-seared Scallops & Pork Jowl on Truffled Parsnips, simply delectable and striving with flavours.
Address:  39 Duxton Hill, Singapore 089617 Opening Hours: Mon-Fri: 8:30am-12am, Sat-Sun & PH: 10am-12am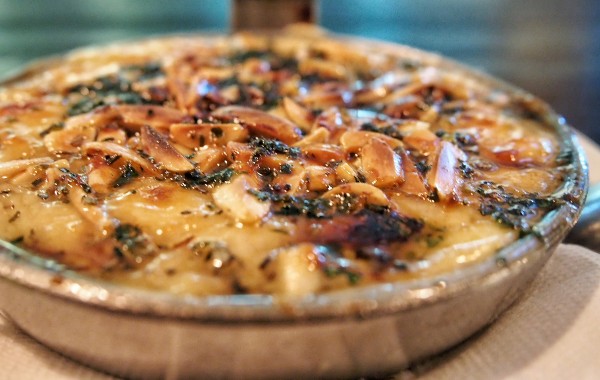 Ever since the concept of tapas or small plates reached our dining scene, it is showing no signs of slowing down. At BoCHINche, diners can select from a robust spread of small cold plates and small hot plates.
It truly offers a huge variety of cocktails and Argentinian influenced small bites that are best enjoyed in good company. Crowd pleasers such as Water Melon Salad, Creamed Spinach and Provoleta Cheese are to go for!
Address:  22 Martin Road, #02-01, S239058 Opening Hours: Tuesday–Thursday: 5:30 pm-12:00 am, Friday: 5:30 pm-1:00 am, Saturday: 11:00 am-4:30 pm and 5:30 pm-1:00 am, Sunday: 11:00 am-4:30 pm and 5:30 pm–12:00 am
Termed as 'Third Wife' in Cantonese, Sum Yi Tai marks a unique influence, away from your traditional Spanish tapas restaurants.
Enjoying wholesome small plates with loads of Cantonese influence, Sum Yi Tai boasts about its Signature XO Carrot Cake and Whole Roast Quail.
Sum Yi Tai opens for lunch on weekdays to cater to the Shenton Way office crowd and offers noodle and rice dishes not on the dinner menu. Reservations are a must if you do not want to stand in line or sit outdoors in the mid-day heat, but the effort is worth it.
Address:  25 Boon Tat Street, Singapore 069622 Opening Hours: Monday to Friday: Lunch -11.30AM to 2.30PM; Dinner – 5.00PM to 1.00AM, Saturday: 5.00PM to 1.00AM, Sunday & PH: Closed
Founded by Patrick Tan, owner of one of the best robatayaki restaurants in Singapore, he owns Tamashii Robataya and runs this sister Japanese tapas restaurant – Boruto.
Known as vault in Japanese, Boruto does not just boast about a comprehensive menu of exciting Japanese tapas, it has over 80 different sake brands, 50 of which are exclusively stocked here, including a woozy range of high-quality junmai daiginjo and daishiki. If you really want to burn or splurge your money, order the priciest bottle on the menu, the Juyondai Soko ($2,280 per 1.8-litre).
Address:  80 South Bridge Road, #01-01 Golden Castle Building, Singapore 058710 Opening Hours: Mon-Sat 4.30pm-12am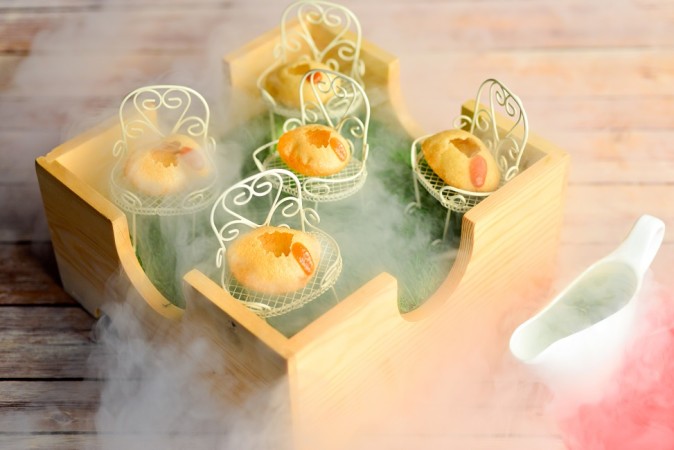 From Bollywood clubbing to a menu of burgers and bite size tapas, Maziga is probably the first Indian tapas bar in Singapore, located at Clarke Quay.
The traditional Indian dishes are re-invented with a level of creativity by executive chef, Javed Ahmad. Chef Javed has just opened a new door step for street food of Indian taking into next level. Try their Old Delhi golgappa chat and chilled jaljeera oxide, it is very unique.
Address: 3C, River Valley Road, #01-10, Clarke Quay Opening Hours: Daily, 12-3.30pm, 5pm-1am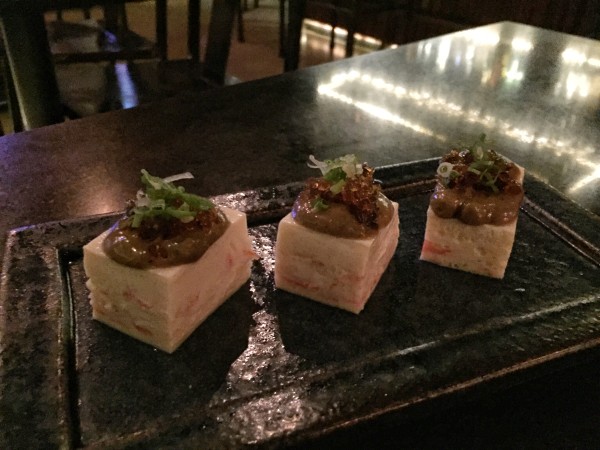 OYA
Sharing the space with IKYU fine dining restaurant at Yong Siak Street, OYA tapas and cocktails bar serves like a pop-up dining concept. They operate on Mondays only.
They will invite different bartenders for their pop-up concepts happening on every Monday. I will always remember one of the signature dishes – Tofu with Century Egg. It's simply delicious and mind-blowing.
Address: 5 Yong Siak Street, Singapore 168643 Opening Hours: Mondays only, 8.00pm – 12.00am
Tapas are certainly making great waves in the food scene of Singapore.
Our elaborate guide of 11 tapas bar and restaurants will set you with more dining choices, besides Spanish tapas. Each makes an awesome choice for sharing with your loved ones and friends!