Singapore's bar scene may well be most vibrant on the planet
Bars that don't serve normal alcoholic tipples, they go great lengths to have many other cool offerings.
Cocktail prices get slashed during happy hours and everyone's happy. And yet, you can score for a decent meal at any cocktail bar in town.
Here's your ultimate guide to Singapore nightlife. There's absolutely something for everyone!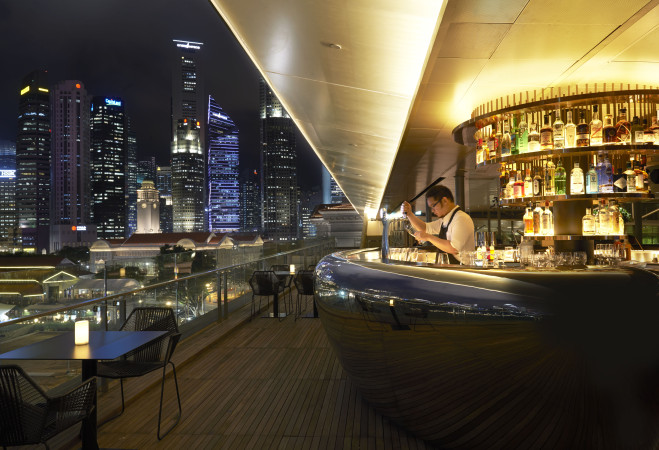 Helmed at the top level of National Gallery is this cocktail bar – Smoke and Mirrors. It makes tons of theatre-inspired drinks, including the Painting Glass. We personally love the magnificent view over Marina Bay Sands right before sunset, drawing a perfect frame of Singapore's skyline.
Don't miss their addictive bar bites like crispy roasted pork belly and beef rib cubes.
Address: Level 6, National Gallery Singapore, 1 St. Andrew's Road, Singapore 178957 Tel: +65 6384 5595
Headed by Kamil Foltan, Group Bar Manager based in Potato Head Beach Club Bali, the hipster bar based in Singapore is known for its fantastic vibes with amazing casual food and cocktails like their hipster burgers.
Nestled at Keong Saik Road, Potato Head Folk is surrounded with a series of different dining good vibes and the cocktails here are up to our expectations. Studio 1939 on the third floor is Potato Head Folk's intimate bar, while the rooftop is a chill-out garden. This is a definite place to go!
Address:
36 Keong Saik Rd, Singapore 089143 Tel:

+65 

63271939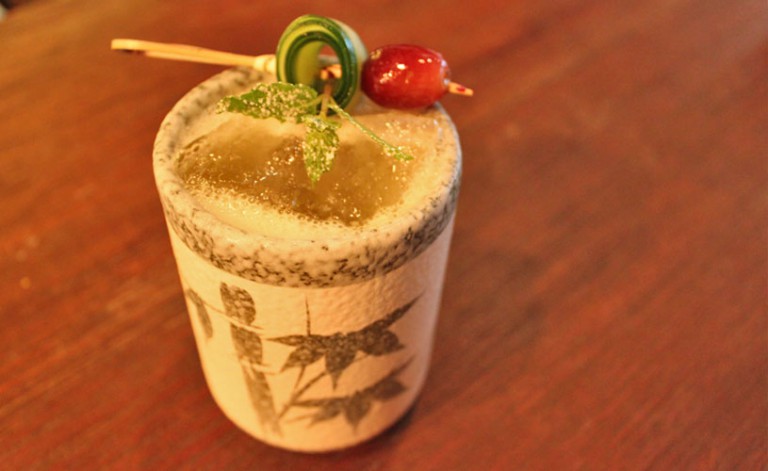 This cocktail bar at the conserved shophouses is popularly known for cocktails made by award-winning bartender, Mr Steve Leong.
The bar makes an ideal space for lounging or parties of 2 – 4. Don't miss the Moshi-moshi that's made with Nigori sake as its base. A visit to Tess must be accompanied by the Pork belly dish that is oh so extremely crispy. The racks of pork served to you are triple cooked and pairs amazingly well with drinks.
Address: 38 Seah Street, Singapore (188394) Tel: +65 6337 7355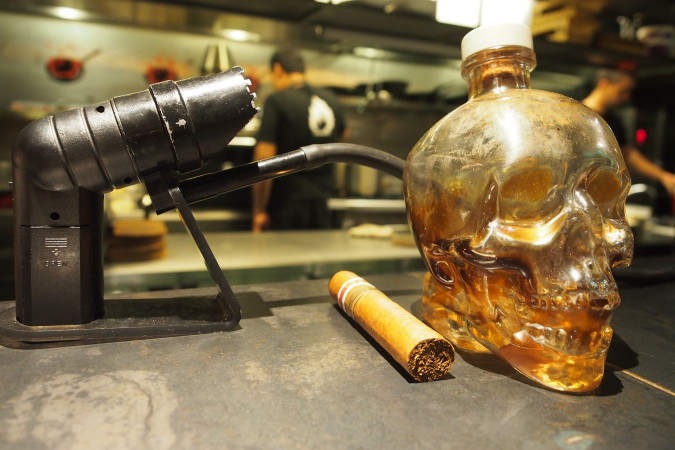 This dark and speakeasy-style place is drawing the crowds superbly well. You will always have to make reservations in advance.
The big draw, of course, is the lengthy list of cocktails that impress. FOC's drinks menu is detailed with a simplified diagram to tell you where the cocktail lies on scale from sweet to sour, dry to bitter. They do mean cocktails like Churchchill Old Fashioned.
Address: 40 Hongkong St, Singapore 059679 Tel: +65 61004040
Classical and stylish looking bar, Jigger and Pony provides an airy space with classic cocktails with a nod in Asia.
Combining flawless Japanese bartending with artisanal cocktails, they did a mean Negroni that we remembered vividly. This is also one of our favorite bars on Amoy Street.
Address: 101 Amoy Street, Singapore 069921 Tel: +65 6223 9101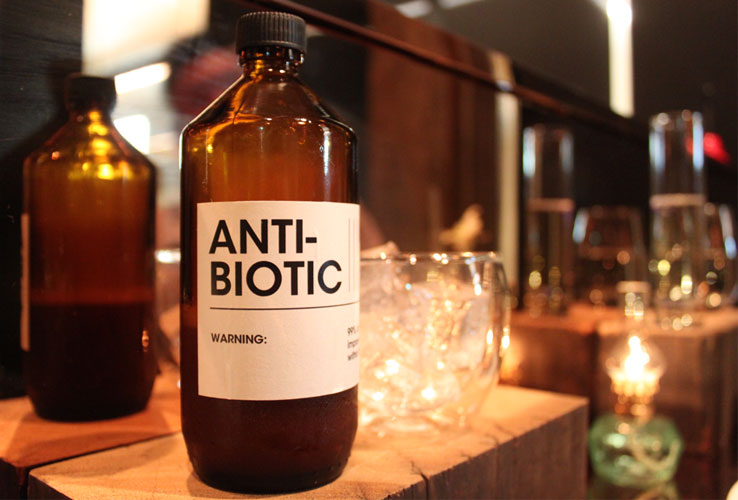 Helmed by Ethan Leslie Leong, Fort by Maison Ikkoku is nestled on the peak of Fort Canning Hill.
You can't say no to ordering all-time favourite whisky based drinks like The Antibiotic. We probably tasted some of the best cocktails at this beautiful place – all perfectly executed.
Address: 5 Cox Terrace, Singapore Pinacothèque de Paris, Singapore 179620 Tel: +65 6336 0507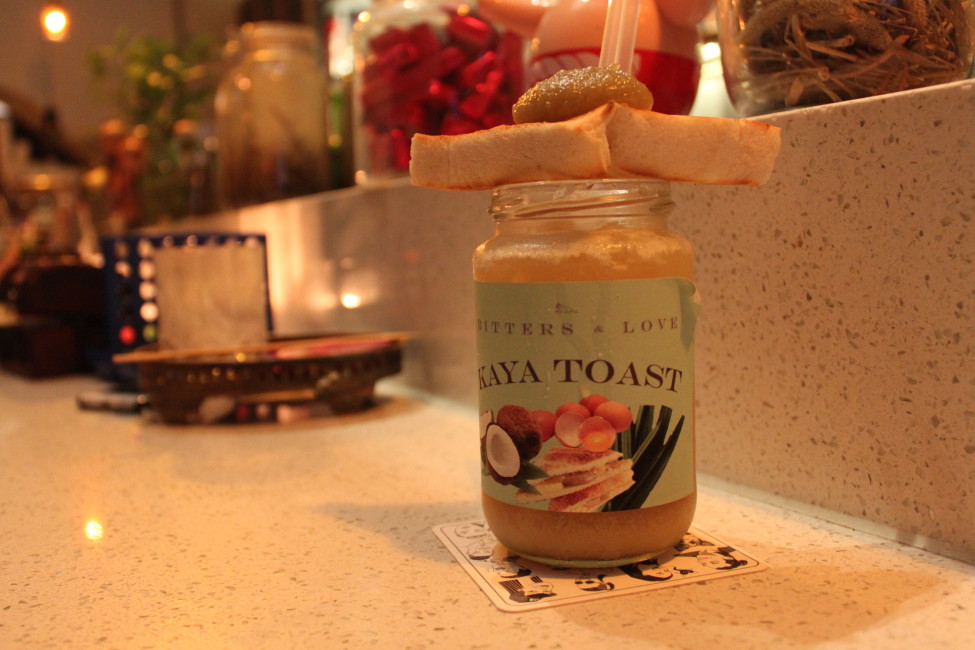 The humble bar (cafe by the day) at Telok Ayer Street draws loyal patrons with its bespoke cocktails. They make their own bitters, and have mustered a great list of innovative favourites as well.
Their Kaya toast cocktail is a very inventive, sugary sweet rum-based cocktail that ladies will definitely like.
Address: 118 Telok Ayer St, Singapore 068587 Tel: +65 6438 1836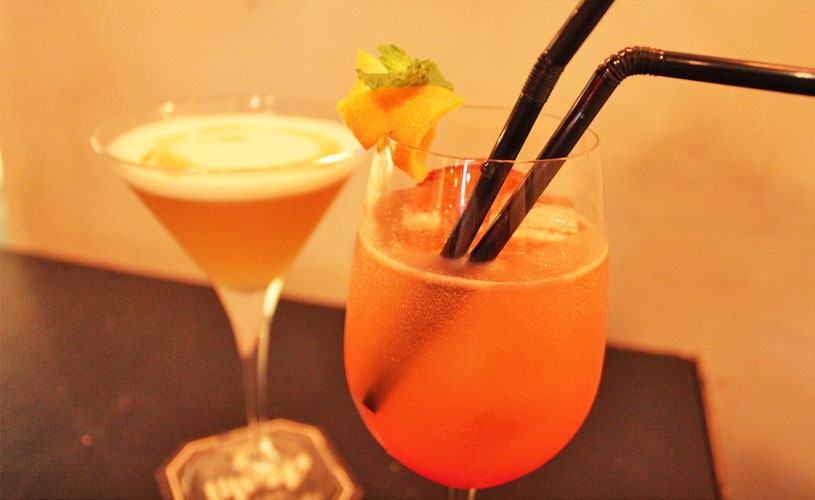 Fu Lin's decor is amazingly impressive and oriental. The charm of Telok Ayer Street lies not in the five-foot ways filled with oodles of restaurant names. The famous Thian Hock Keng Temple has a firm footing in bringing large tour groups to the heritage site. But Fu Lin is not unfamiliar to the throngs of CBD workers that patronise it. What's unfamiliar is how it transforms itself into a small plates/tapas bar that's a respite for the worker bees.
Transiting from a Yong Tau Fu stall by day, the bar is more competent than perceived. You must order cocktails like Whiskey Sour and Mai Tai here.
Address: 127 Telok Ayer Street Singapore 068596 Tel: +65 6423 0311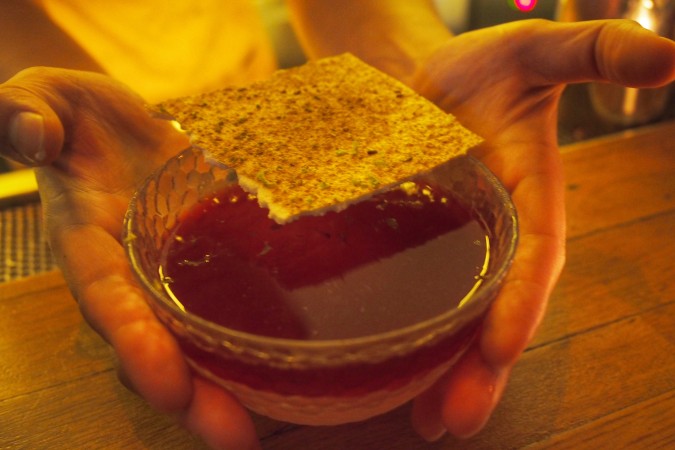 This hush-hush drinking hole is known for their cheekily-named cocktails and friendly service.
The drinking experience threads well from the quality ingredients used to our senses. Try their Beetrix, it totally elevates your drinking mood.
Address: 49 Tras Street, Singapore 078988 Tel: +65 62223349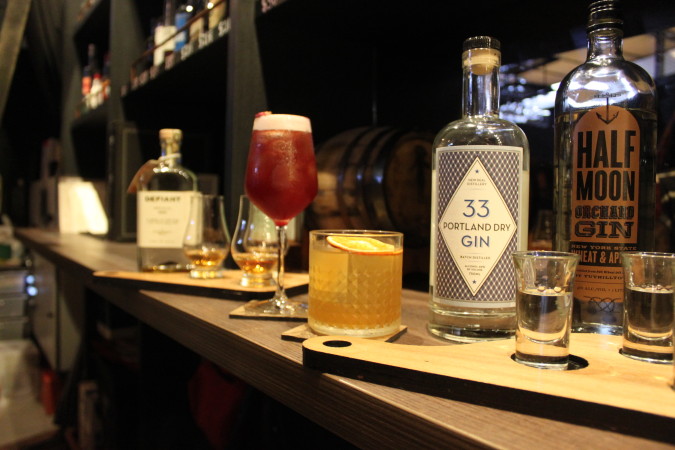 The Secret Mermaid
The Secret Mermaid is all pretty hush-hush—only an industrial sliding door and a little signage greets you at the front. For cocktails, there are classics like the Spiced Blueberry Mojito, Salted Caramel Old Fashioned, or the Sangria Sour, the bar's current hotseller.
Address: The Secret Mermaid, #B1-08 Ocean Financial Centre, 10 Collyer Quay, Singapore, 049315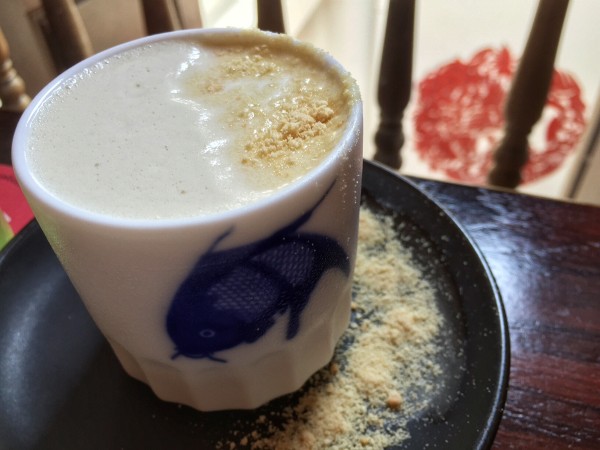 Like the name of the bar, Ding Dong contains a lot of interesting vibes when you stepped into the space.  It's often busy with the after-work crowd and has a series of solid good cocktails like Roti Kaya and Ding Dong Sour.
Address: 23 Ann Siang Road, Singapore 069703 Tel: +65 6557 0189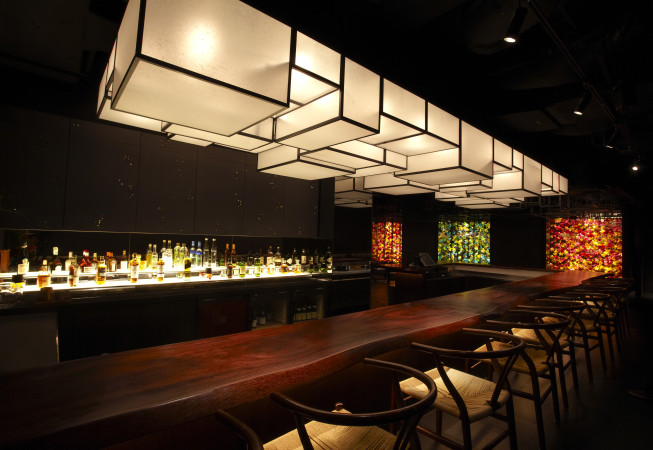 The famed cocktail bar has got the most secret of all bars.
You can choose not to go along with the standard drinks and request for their bespoke cocktails. It sometimes gets lost in the noise with all these new bars opening up, but it still remains that their bespoke cocktails are of good quality.
Address: 583 Orchard Road #B1-39 Forum the Shopping Mall S238884 Tel: +65 6235 1088
This is another one of the 'original gangsters' bars to remember. Occupying second floor of Haji Lane shophouse, it makes pretty good cocktails across the board. They do make wicked bespoke cocktails too.
Address: 57A Haji Lane, Singapore 189250 Tel: +65 6298 0838
There are more than just one excuse to soak into the Singapore nightlife and enjoy the best drinks with good vibes. Is Singapore boring? I really doubt so.