The new Talad Rod Fai night market in the Ratchada area of Bangkok is bringing the same bustling night bazaar feel, vintage toys, yummy Bangkok street food into an area of the city that is much easier to access. It is just few minutes away from Cultural Centre MRT Underground Station.
This new night market is way more central and compact. We set you with 5 amazing things that you can really do at Bangkok Talad Rod Fai vintage night market!
Bangkok street food that you can die for
As in all night markets in Bangkok, you will never miss out having their all-time favorite Bangkok street food. At the new Talad Rod Fai night market, you can eat till you drop. From traditional moo ping (thai grilled pork) to huge flavorful salted grilled fish, everything seems so calorie-worthy.
Savour the gigantic bowl of traditional egg noodles as it is filled with loads of yummy ingredients. It is such a huge bowl that's meant for sharing with friends.
International food delights that are so yummy
Yes! Travelers from abroad do not need to worry if you can't get used to the flavors of traditional Thai food. You are able to get a wide variety of International food delights like nachos with cheese and sushi!
Girls who can shop till they drop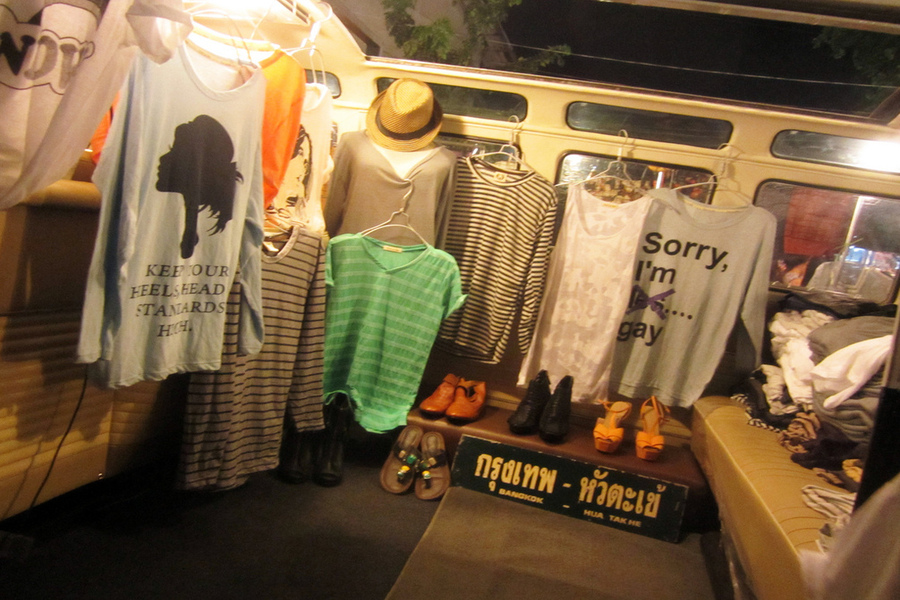 With a huge plot of land that's turned into many lines and rows of stalls, it is easier to pop in for a spot of browsing anytime from 18:00 to 24:00, Thursday to Sunday.
Both boys and girls can find themselves getting lost in the wonderland of shopping – tons of fashionable wear, accessories with fairly reasonable prices.
Soak into the Bangkok nightlife vibes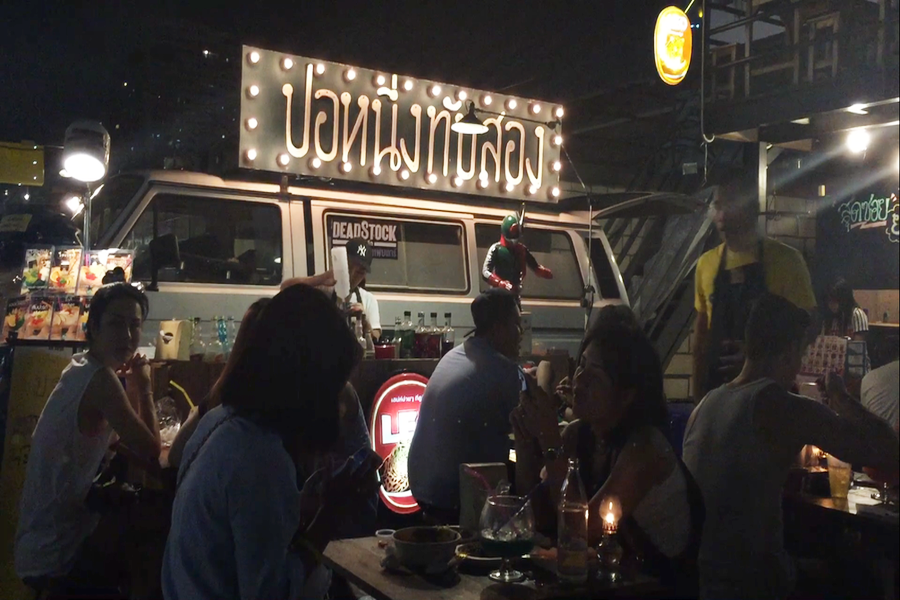 If you are not a shopaholic, you can just chill and relax at one of the many popped out bars. Filling the night with Bangkok's latest pop music, you will never want to leave this place too early.
Unique vintage toys that you can buy and collect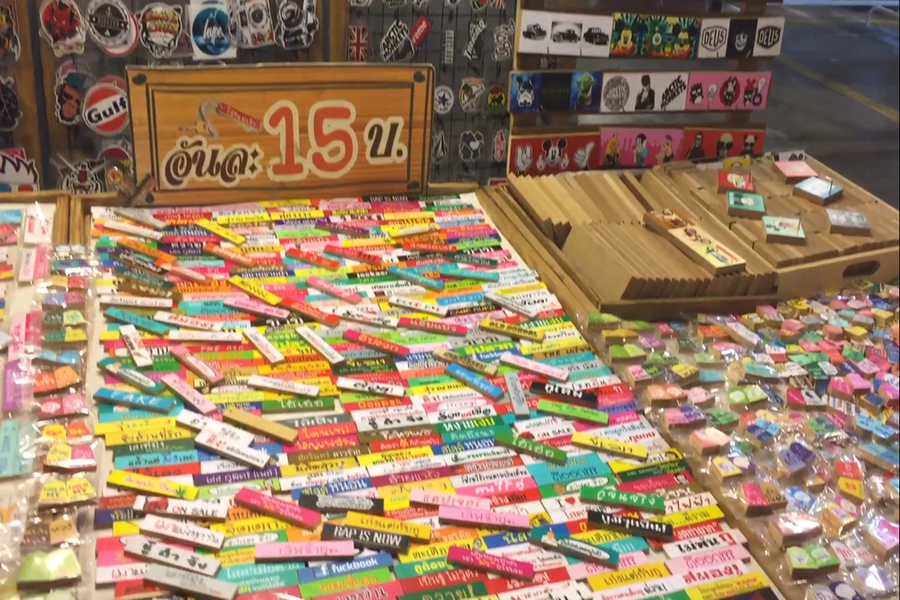 Although there are many unique antique finds that are rarely cheap, you are able to find memorable childhood vintage toys that you have used to love and collect. There is no set price, but they have set prices lower than Chatuchak Market. Plus, the place is more convenient and cooling as it still remains the good arty vibe.
Visit this new and popular Talad Rod Fai vintage night market with empty tummy as you will definitely love the food, arty vibe and nightlife here!