Led by a friend who loves his Nasi Padang and Biryani, anything that deals with aromatic herbs and spices. I grabbed this opportunity to discover into the Biryani world. We tried 5 best Biryani in Singapore! Chicken Biryani, Mutton Biryani, you name it, we find it.
Biryani is always an evergreen classic. It is aromatic, it is heavenly and one of the most loved delicacies of the country. The word "biryani" is derived from the Persian language. One theory is that it originates from "birinj", the Persian word for rice. Another theory is that it derives from "biryan" or "beriyan" (to fry or roast).
The origin of biryani is uncertain. Mughals were the first to introduce Biryani in North India whereas South India was exposed to its brilliance through the Arabs. In North India, different varieties of Biryani developed in the Muslim centres of Delhi (Mughlai cuisine), Lucknow (Awadhi cuisine) and other small principalities. In South India, where rice is more widely used as a staple food, distinct varieties of biryani emerged from Telangana, Tamil Nadu, Karnataka and Kerala.
A good biryani will be distinctive by looking at these characteristics – the use of spices, textures of rice, the way of cooking the meat, which can be chicken or mutton. We rounded up these 5 best Biryani places that would win the hearts of many locals here! Each of the five Biryani had its own distinctive features. Let's find out who they are!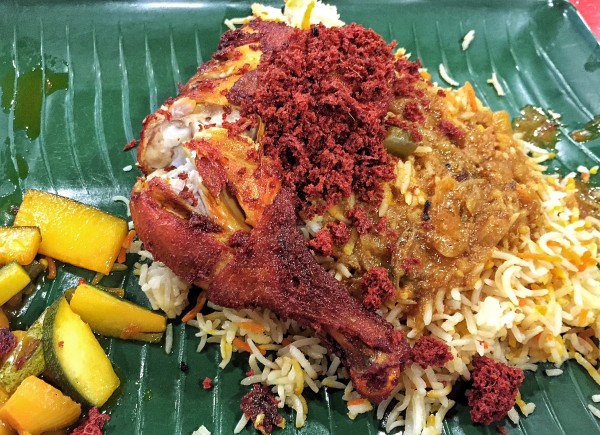 Golden Nur Biryani
Address: Golden Shoe Food Centre, 50 Market Street #02-02, S048940
Golden Nur Biryani scored as No.1 Best Biryani! It won hands down for one good plate of fragrant rice and perfectly fried chicken! We waited and queued with the people from the lunch crowd patiently.
Golden Nur Biryani is run by Malik Abdul and his wife. It was a very simple plate of Biryani rice with very crispy fried chicken drumstick and achar. It set us drooling over the fried chicken.
Getting the right proportion of spices to cook the basmati rice and masala curry was important for nasi biryani. The rice was well cooked with its fragrance and spices. With loads of crispy bits, we mixed them well into the delicious biryani rice. The fried drumstick was crispy from the outside, and tender from the inside! Everything was kept so good with the gravy too. We could probably go for our second plates!
Totally finger licking good.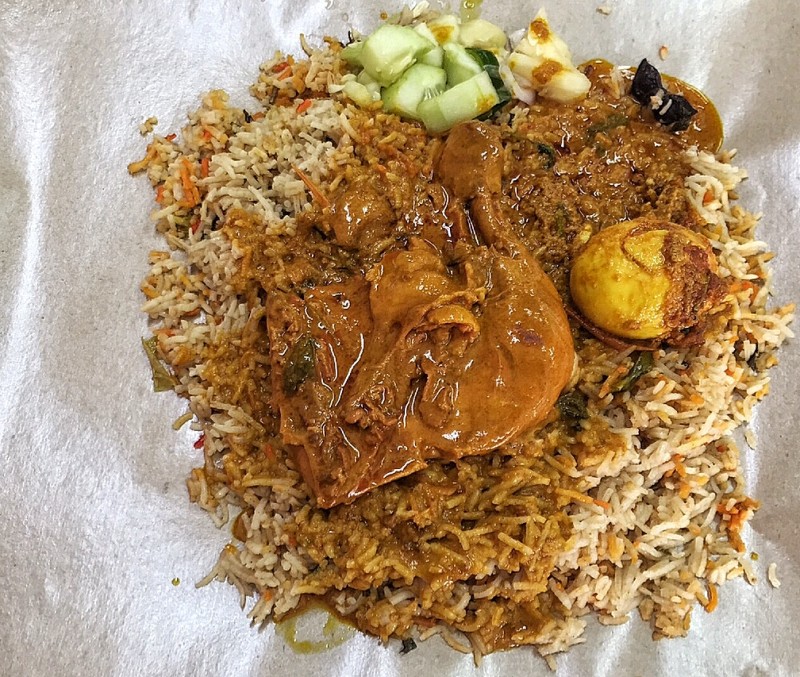 IMAM Banana Leaf Restaurant
Address: 10 Geylang Lorong 1, S389119
Oh! My food expert was telling me that this was very famous because taxi uncles loved to go to this place too! I was kept in suspense about the quality of their Biryani.
When we arrived at IMAM, it was like entering into any coffee shop that you would spot in Singapore. It was 3 minute walk from Kallang MRT. IMAM does have a wide variety of curries and vegetable dishes to choose from.
Sitting down and ordering our food, 2 fragrant plates of Biryani were served. The most significant part of this dish will be their curry chicken. The meats fell apart so easily. They were so tender and soft! I did wonder how they prepared it. The flavours were very nice too.
On an overall view, IMAM scored no.2! I loved the amazing curry chicken.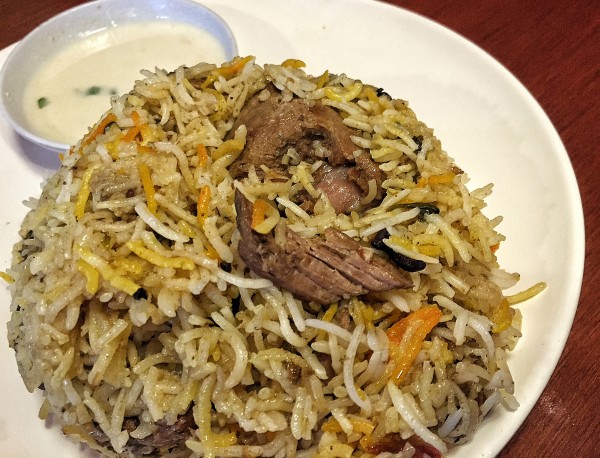 Bismillah Biryani
Address: 50 Dunlop Street, S209379
Scoring as the 3rd best Biryani, Bismillah Biryani was set in a very old and run-down shop house. The place looked like a construction site but it was actually hidden with a food gem. Highly visited by many foreigners and tourists, their mutton biryani was more popular and special too!
Keeping everything in one simple dish, it won our palate with the fragrant rice and mutton meats. To our surprise, the rice was really light to eat. We noticed no gamey taste in the mutton too.
Everything was kept simple. The meals were not as heavy as we thought.
All was good about this awesome place, but it was the most costly Biryani. It was $15.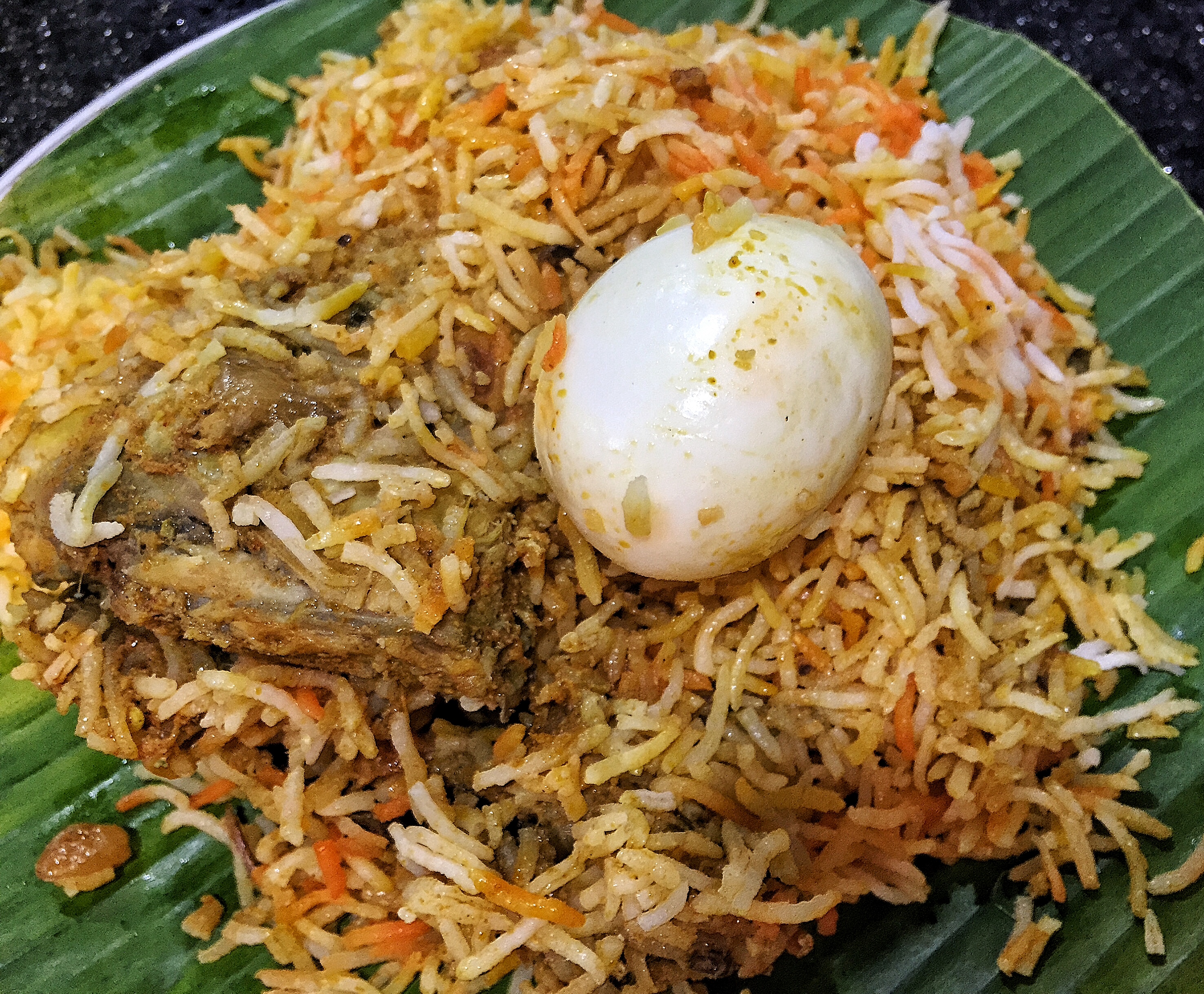 LEEDS Restaurant
Address: 20 Buffalo Road, S219789
Previously, it was famous with its name known as the Blue Diamond Restaurant. Due to some changes in management, the brand was changed.
With a good array of dishes to pick and eat with, their Biryani was brilliantly noted for its pure fragrance. The spices used were good. They had a good incoming flow of customers during weekend lunch too.
We loved the fact that they had many good vegetable dishes and curries to go along with our meals. The chicken meats were tender and tasty, as you could taste the heavy dose of spices. Another significant area will be their good curries, fragrant yet with good thick texture.
For an overall view, Leeds Restaurant came across as much commercialized though it did have a good food fare for customers to choose from! However, it took our 4th place for the best biryani in Singapore!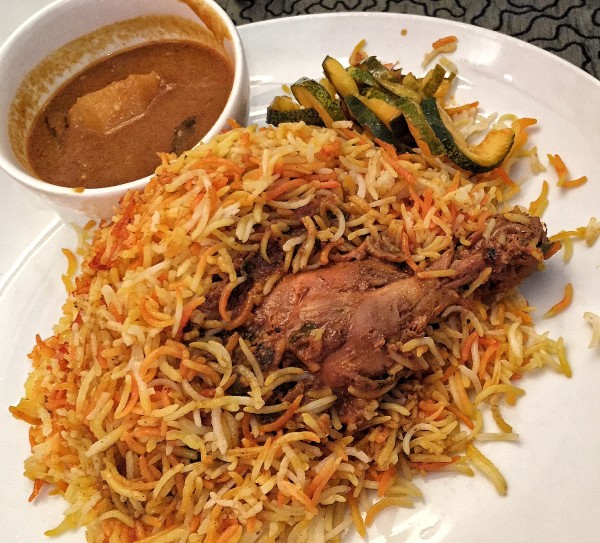 Islamic Restaurant
Address: 745 North Bridge Road, S198713
Islamic Restaurant was famous for the heritage setting. If one would read about it online, it was also noted for being one of the best places for Indian food in Singapore.
Entering the place during lunch, it was bustling well with customers. We sat down and ordered 2 good plates of Biryani with chicken. They did have many other interesting dishes that we spotted across other dining tables!
The winning factors over their Biryani would be their rice and curry. The rice was fragrantly cooked, while we felt that the curry was not over powering with the herbs and had a very balance taste.
We loved our Biryani adventure! Of course, there are many other good ones in Singapore. Try these 5 Biryani places and tell us which will make into your top favorites!