After closing for half a year from Karafuru Desserts, the team is back with a new brand and a new management. This time, the new brand is named as Kumoya, the pretty and savoury Japanese desserts. #eclairsftw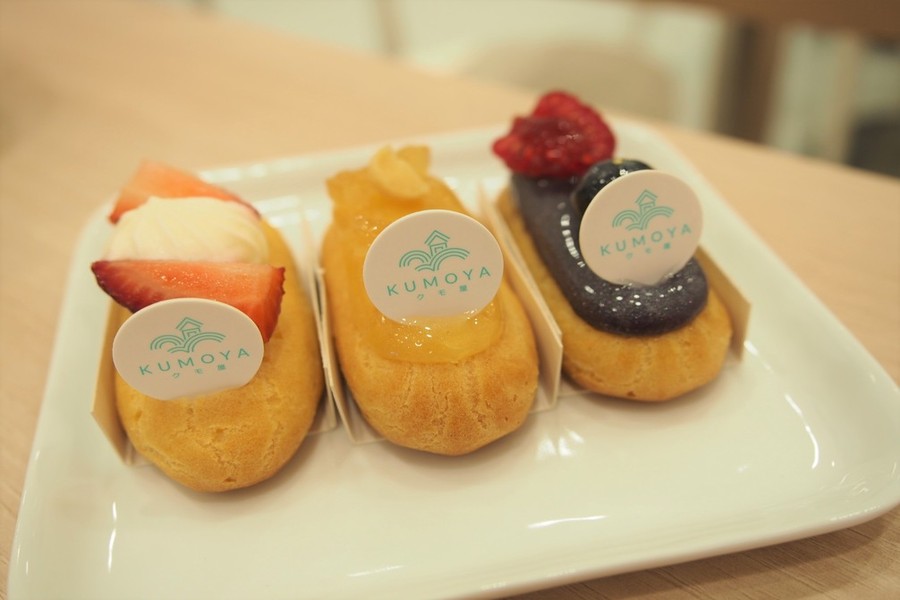 #1 It's still serving french-inspired eclairs, in more bite-sized pieces!
Kumoya is made up of two words: "Kumo" means fluffy, light clouds and "ya" mean house. We love how they are making the pretty eclairs into more sizable bites, full of awesomeness and light flavors. The table's favourite flavours were Yuzu and Ichigo Chantilly (cheesecake).  It's $3 each.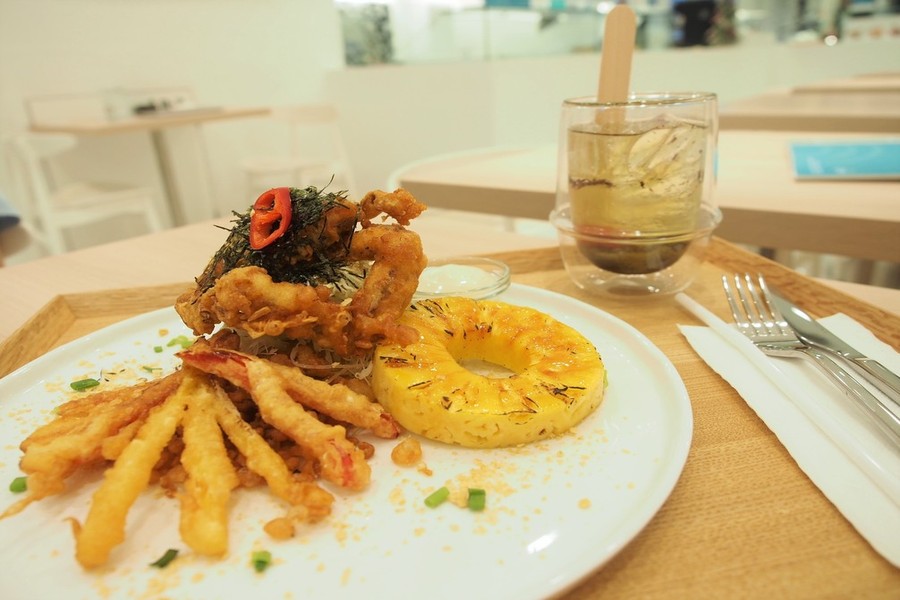 #2 They have more savoury offerings
Whilst they are still serving their signature Japanese inspired eclairs and yogurt parfaits, Kumoya offered both Sweet & Savory Pancakes in addition to their new menu.  Like their Tempura Soft Shell Crab ($17.90), it gives a very rounded experience to sweet and savoury tastes.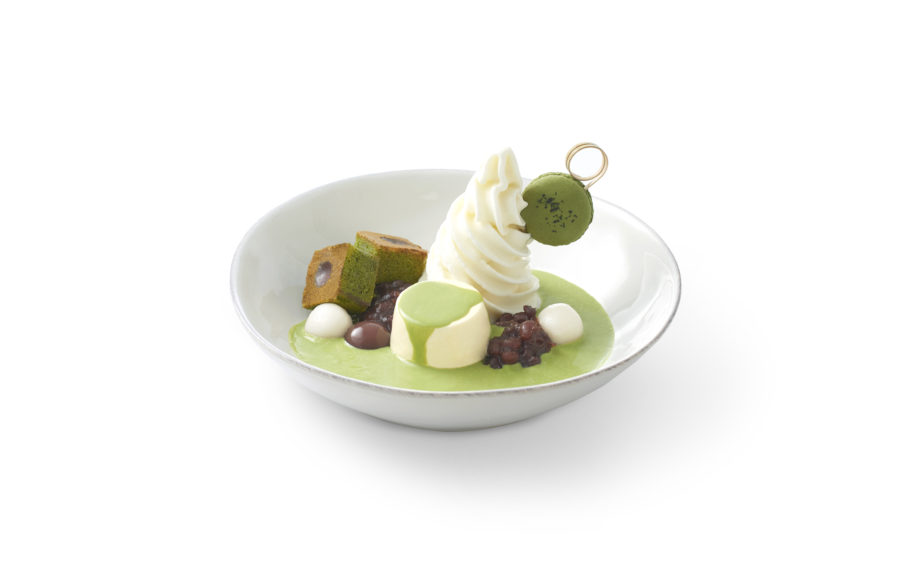 #3 Yoghurt parfaits are healthy and yummy
They come in 4 flavours: Matcha ($15.90), Sakura ($14.90), Hazelnut Chocolate ($14.90) and Yuzu($15.90). We had the Matcha flavor and it was very milky and refreshing.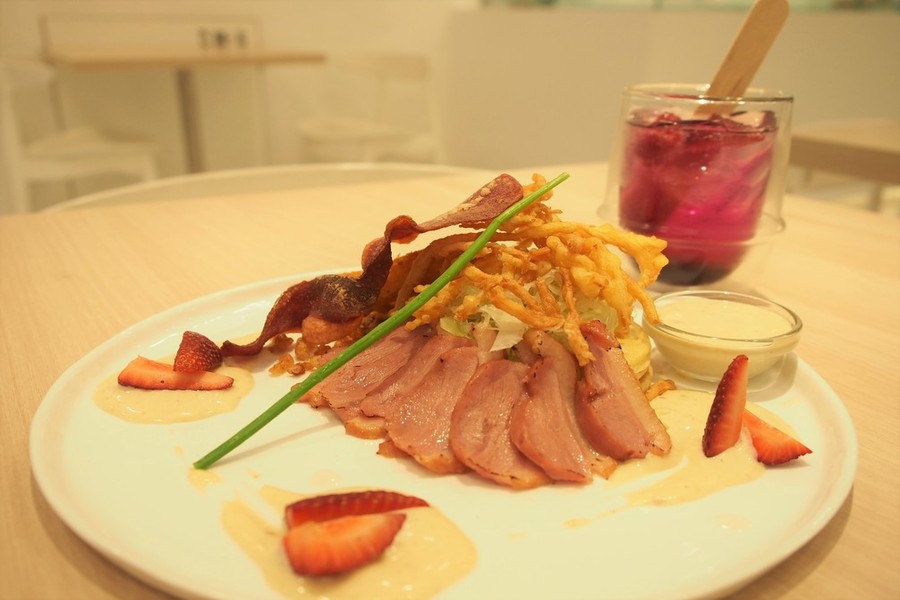 #4 They have festive offerings for coming Christmas
Kumoya is presenting their festive offerings for a promotional period from 15 December 2016 – 1 January 2017.  You can choose to party with these pretty little things for your upcoming corporate parties. We enjoyed Smoked Duck with Pancakes with Cassis Fresh Soda a lot.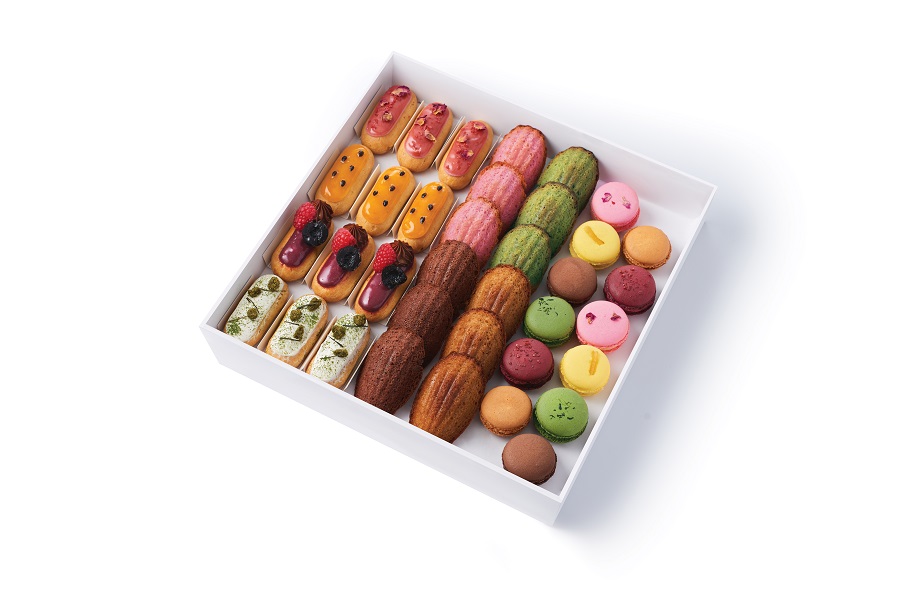 #5  Kumoya is halal-certified
Kumoya is going to be halal, so that Muslim patrons will be able to enjoy these desserts soon.
Verdict
The savoury food offerings are certainly something to highlight besides them maintaining the quality of the Japanese desserts like their parfaits.
Review Rating: 7.5/10
8 Jalan Klapa Singapore 199320
Opening Hours: 12pm – 10pm (Tue-Fri,Sun), 12pm – 10.30pm (Sat), Closed Mon
Phone: 6297 3727
Nearest MRT:  Bugis Station