Have you chomp your way through many varieties of rice dumplings (Bak Chang) during Dragon Boat Festival for this year?Dragon boat festival is just around the corner and the myriad of aroma from the rice dumpling or bak chang have already filled the air.
We celebrate Dragon Boat Festival by featuring 6 traditional and legendary rice dumplings from hotels in Singapore. Here is our 2016 list.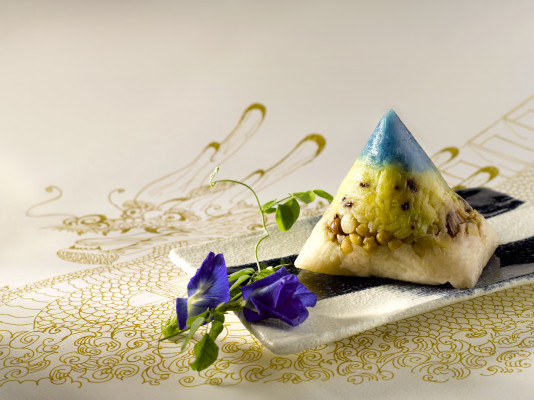 Inspired by the Pulut inti, a Nonya Kueh, Jade Restaurant of Fullerton Hotel unveils a selection of new dumplings and classic favourites. The signature Fullerton Glutinous Rice Dumpling is wrapped with black glutinous rice, chestnuts, mushrooms, stewed pork belly and more. Totally colourful, gorgeous.
To order, please contact The Fullerton Shop at 6877 8178 or email fullertonshop@fullertonhotel.com
Look forward to a hearty and gastronomic treat from Szechuan Court, Fairmont Singapore's delectable rice dumplings. The Signature 'Gong Bao' Chicken Dumpling is top favourite amongst the restaurant's avid diners. It gives a fiery punch and oozes with delicious flavours.
For reservations, please call 6431 6156 or email dining.singapore@fairmont.com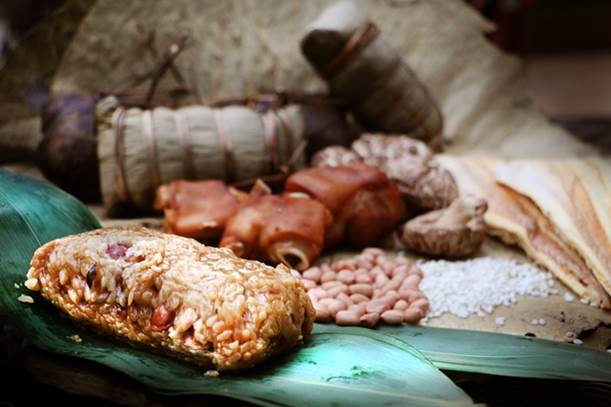 This year's new creation of Rice Dumpling with Braised Pork Trotters, Dried Japanese Bonito and Peanuts is a heavenly treat – you will find yourself savouring every bite of this treat right to the last morsel.
For reservations or takeaway orders, please call Hua Ting Restaurant at 6739 6666 or email huating_ohs@millenniumhotels.com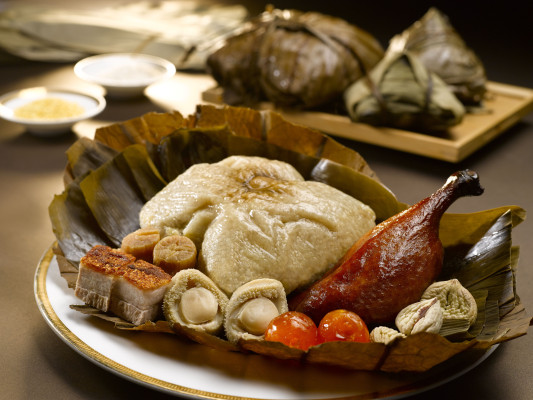 Exclusively from now till 15th June 2016, indulge in their seasonal delights rice dumplings with flavours like Glutinous Rice Dumpling with Abalone and Golden Dried Scallops.
With premium ingredients like roasted duck meat, pork belly and indulgent abalone, it was delightfully flavoured to right point. For enquiries, please call 6506 6887 or email yanting@stregis.com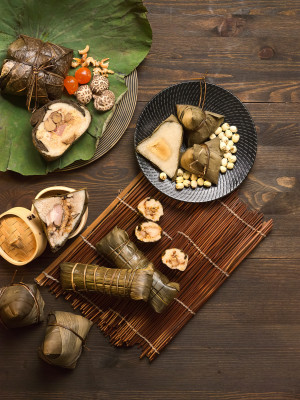 Celebrate Dragon Boat Festival at Shang Palace with all-time classic favourites like Shang Palace Signature Rice Dumpling, Bird's Nest Rice Dumpling with Salted Egg Yolk and Custard and more.
To complement the festivities, Master Chef Steven Ng has crafted a seven-course Dragon Boat Festival set menu available for lunch and dinner. For more information, please call 6213 4473 or visit slsfestive.oddle.me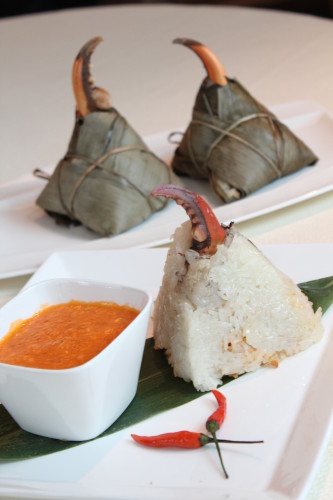 Did we hear it wrongly? OMG! Golden Peony from Conrad Centennial Singapore introduces two new creations of Rice Dumpling, and one of them is favourite inspired Singapore Chilli Crab Rice Dumpling filled with chilli crab claw meat, accompanied by homemade chilli crab sauce! There are other perennial favourites include the Traditional 'Hong Kong Style' Rice Dumpling, healthy Vegetarian Wholesome Multigrain Rice Dumpling, and sweet Red Bean Paste Rice Dumpling.
For orders or enquiries, please visit www.connoisseur.sg, call Golden Peony at 6432 7482/88, The Terrace 6432 7487, or email sinci.fb@conradhotels.com
Have a good Dragon Boat Festival, everyone!