Looking for traditional mooncakes, or fancy more adventurous and innovative flavours like bubble tea?
As we continue the good old tradition of the festive season, we curated a selection of exotic-flaoured mooncakes (with a good mix of the good ol') and you can get your mooncake fix at these hotels and restaurants. And set to make your mouths water from August to early October for the Chinese Mid Autumn Festival, your hunt for the most delectable mooncake is set to go.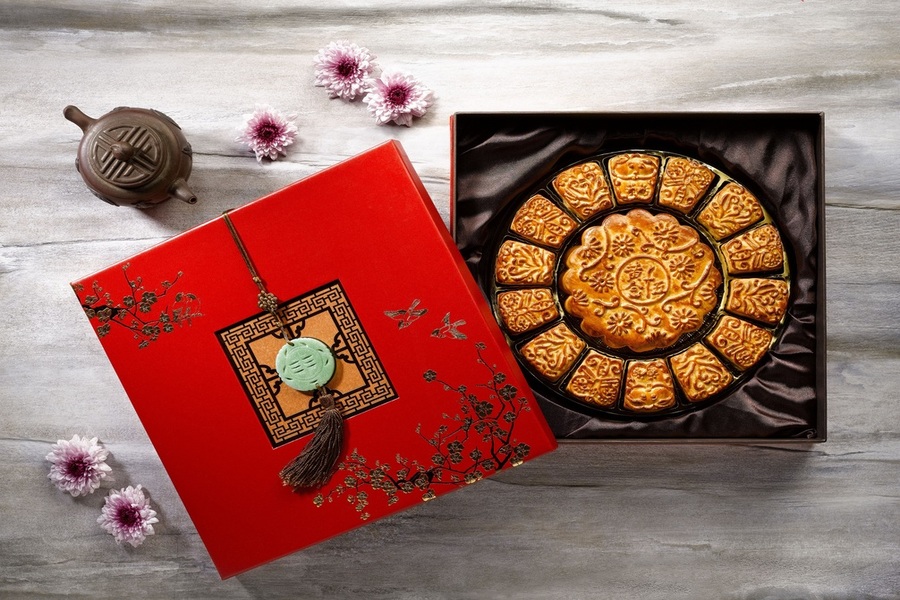 Salted Hokkaido Milk Snow Skin at The Fullerton Hotel Singapore
The Fullerton Hotel Singapore celebrates the Mid-Autumn Festival with a line-up of classic and innovative mooncake flavours. Keeping to tradition, their signature Fullerton 15 Treasures Premium Gift Set ($189) takes on a more corporate but nonetheless attractive packaging. The set features a lavish eight-yolk mooncake centre piece surrounded by 14 assorted baked mooncakes in an array of flavours like red lotus seed paste, black dates, green tea and many more.
Adding to their collection this year is Kopi with Salted Hokkaido Milk Snow Skin Mooncakes ($60, 4 pieces in a box). Wrapped in a velvety snow skin, it incorporates elements of the pure dairy produce that Hokkaido is famed for, with a chewy centre coffee paste encasing a salted milk core. An amazing myriad of both savoury and sweet flavours took our breaths away.
Not to mention, Chinese Executive Chef of Jade, Leong Chee Yeng personally designed the emblematic Fullerton snowskin mooncake teardrop-shaped mould, which signifies ancient Chinese belt buckles that were considered to be a product of nobility and literati.
The Fullerton Hotel Singapore / 1 Fullerton Square Singapore 049178 / Order online at here from 18 August to 4 October 2017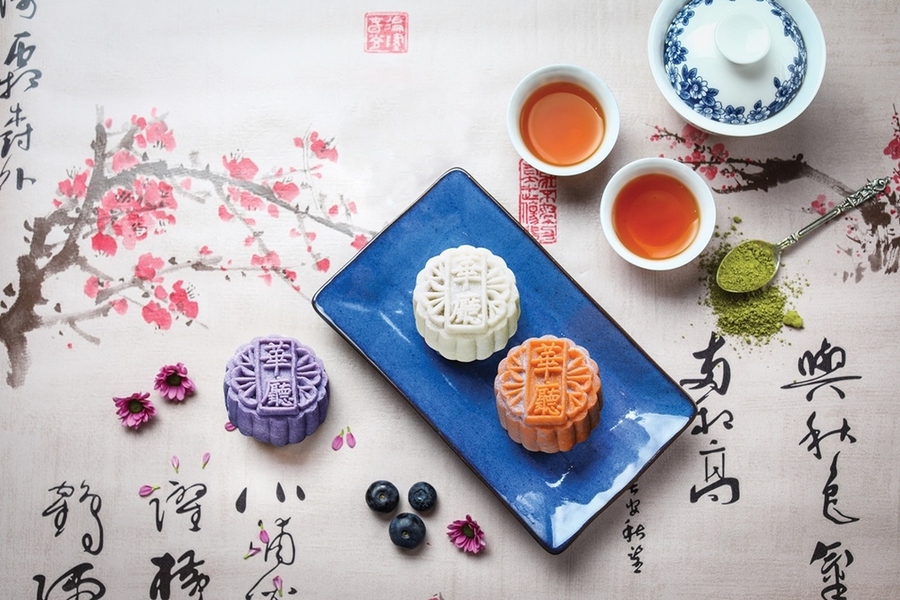 Cempedak with Mung Beans at Hua Ting
Hua Ting celebrates the full moon with not just their best-selling baked assortments, but with some of the most intriguing mooncake flavours in 2017.
From their Mini Snowskin Treasures ($68, 8 pieces in a box), they have added new flavours such as Cempedak with Mung Beans this year. These are some of our mouthwatering favourites as we remember to go easy on the alcohol-infused Champagne Ganache  and Vintage Hua Diao wine varieties; keep the kiddos away!
Orchard Hotel Singapore / 442 Orchard Road, Singapore 238879 / 6739 6577 / Available from Orchard Hotel Lobby Kiosk from 25 August to 4 October 2017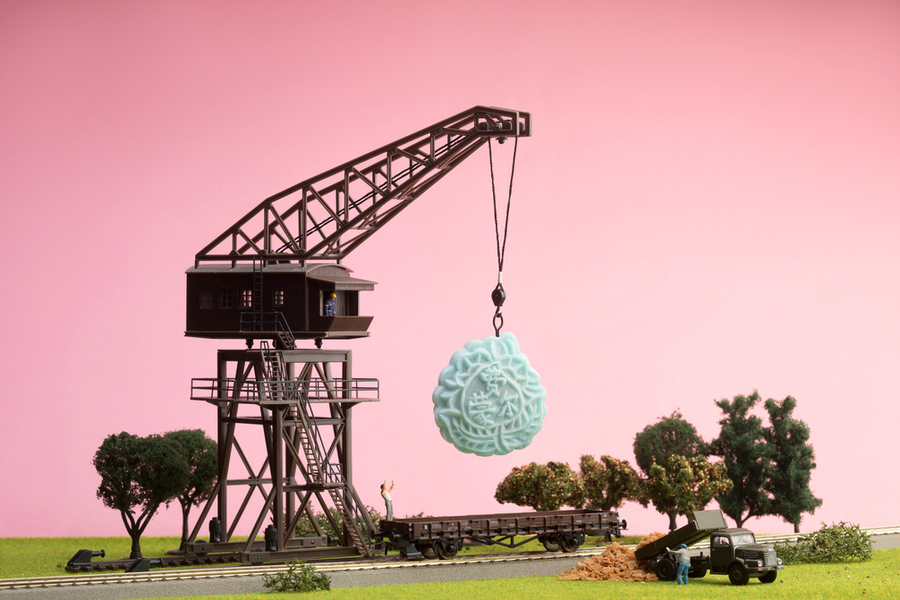 Fairmont Singapore welcomes the much-cherished Mid-Autumn tradition with an inaugural range of Fairmont-branded snowskin mooncakes, the result of amazing creativity and deft craftsmanship to bring you these tempting labours of love. This year in particular, witness their mid-autumn treasures come to life in engaging photos quaintly adorned with miniature figurines.
Taking centre stage is the new arrival of Golden Caramel Crunch ($68, 8 pieces in a box)– a mini snowskin of feuilletine chocolate. Within its visually arresting charm of silky tiffany-hued snowskin lies a sensational blend of crispy feuilletine flakes and creamy milk couverture with a delectable crunch.
Fairmont Singapore / 80 Bras Basah Rd, Singapore 189560 / 6338 8785 / Available at hotel booth from 24 August– 4 October 2017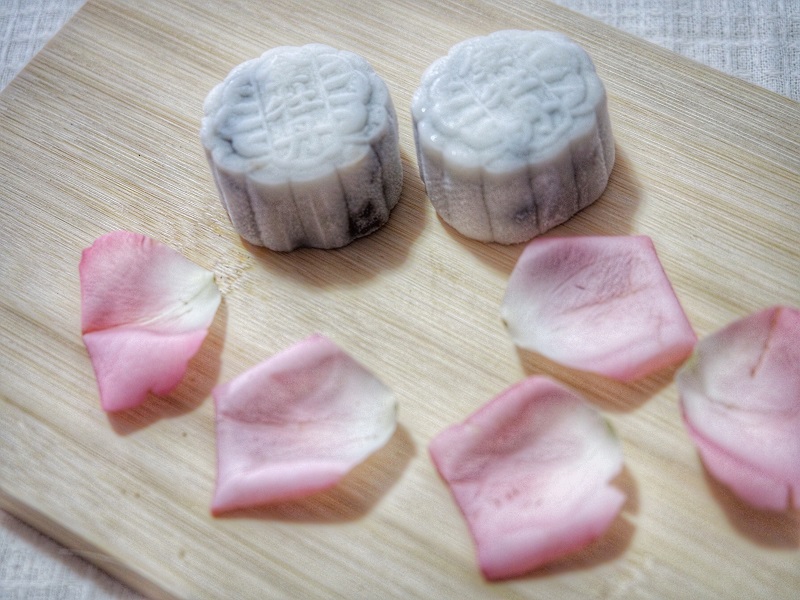 Conrad's 2017 mooncake collection also features four new mini snowskin flavours. They remind us why we're always mad for their mooncakes. More than just alcoholic snowskin flavours like Gin & Tonic, you also have the smooth, creamy Bubble Tea with Butterscotch ($68, 8 pieces in a box) mooncake. With a hint of tea flavour, each bite is complete with jelly boba. And if you're not satisfied, you can always go for their richer mooncakes filled with Mango Cream Cheese.
Conrad Centennial Singapore / Two Temasek Boulevard Singapore 038982 / 6432 7486 / Available at The Terrace from August 14 to October 4 2017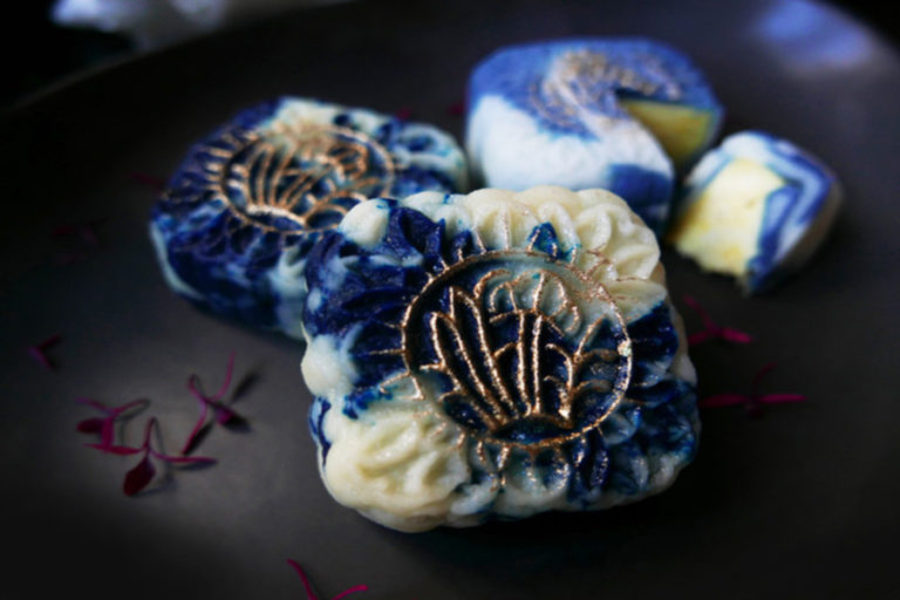 With a visual texture inspired by antique Ming porcelain China, the mooncake is further designed with whimsical calligraphic strokes of gold accent for an opulent symbol of a majestic seal. Each and every porcelain mooncake is handmade and hand-stained, creating one unique marbling.
CreatureS always innovates irresistible comfort food with an Asian flair. The soft and pristine mooncakes are marbled with hues of majestic blue hues from butterfly pea flowers. It represents with a Peranakan flair. Their artistic creation brings a whole new facade for snowskin mooncakes.
CreatureS / 120 Desker Road Singapore 209639 / 6291 6996 / call for pre orders, operating hours Tue to Thu 12 noon to 10.30pm | Fri & Sat 12 noon to 11.30pm | Sun 12 noon to 10.30pm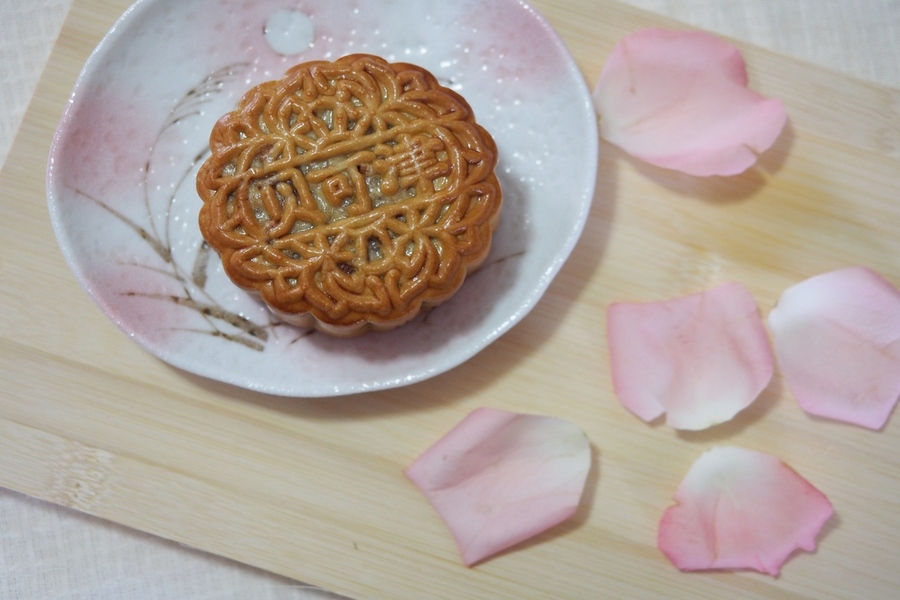 Chicken Bak Kwa Mooncakes at Bakerzin
Every cherished collection is exquisitely crafted for you, this Mid-Autumn relishes traditional classics and snow skin favourites made with a touch of finesse from premium ingredients. Delicately handcrafted with low sugar lotus paste, savour every cherished masterpiece and fall in love with Bakerzin mooncakes all over again.
From their Supreme collection, Chicken Bak Kwa Wu Ren Mooncake ($60, 4 pieces in a box) homes a perennial favourite – five grains and blended with the fragrant Chicken Bak Kwa with a hint of citrus, it gives a lil' crunch with the smokey BBQ meat flavours.
Bakerzin 2017 Crème De La Crème Mooncake Collections will go on sale from 7th August 2017. Available for online order at here or at all Bakerzin and Nom La La by Bakerzin outlets in Singapore. Alternatively, they have online sales on Qoo10, FAVE (previously Groupon), Ezbuy and RedMart and other locations like O'Coffee Club Paragon and O'Coffee Club Raffles Place outlets.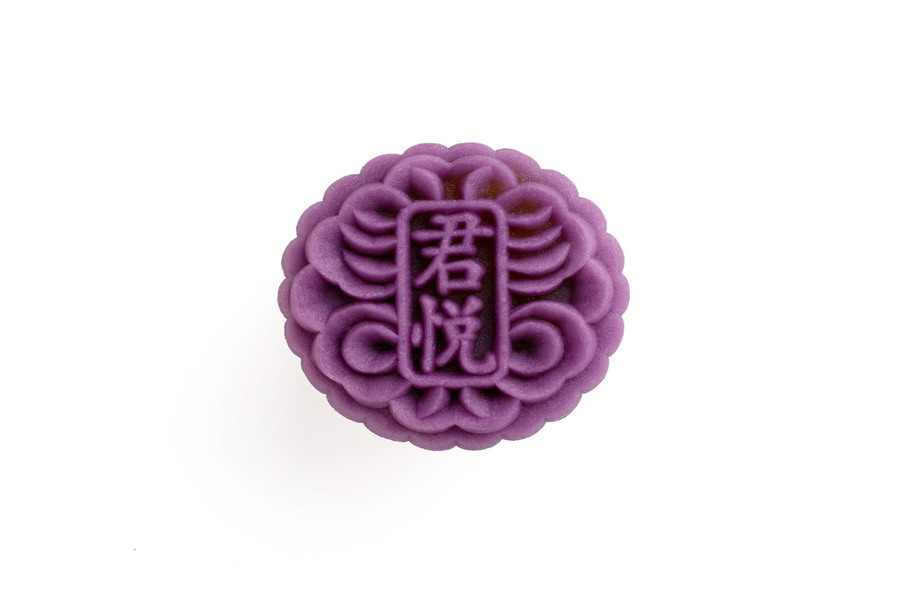 Tanqueray Gin Mooncakes at Grand Hyatt 
Designed to delight any recipient, these delicately handmade mooncakes will be packaged in intricately patterned boxes featuring a mosaic of rose, red and gold floral accents. Guests can personalise selections by choosing any four traditional flavours (double yolk or no yolk) or any of the nine snowskin mooncakes, ensuring luxurious gifts for family, friends or
business associates.
Violett & Gin snowskin ($69, 8 pieces in a box) has one distinctive floral flavour, with the infusion of Tanqueray No. TEN gin and crème de violette liqueur.
Grand Hyatt Singapore / 10 Scotts Road, Singapore 228211 / 6738 1234 / Available at  the mezza9 shop from 28 August to 4 October 2017 and hotel lobby from 29 August to 4 October 2017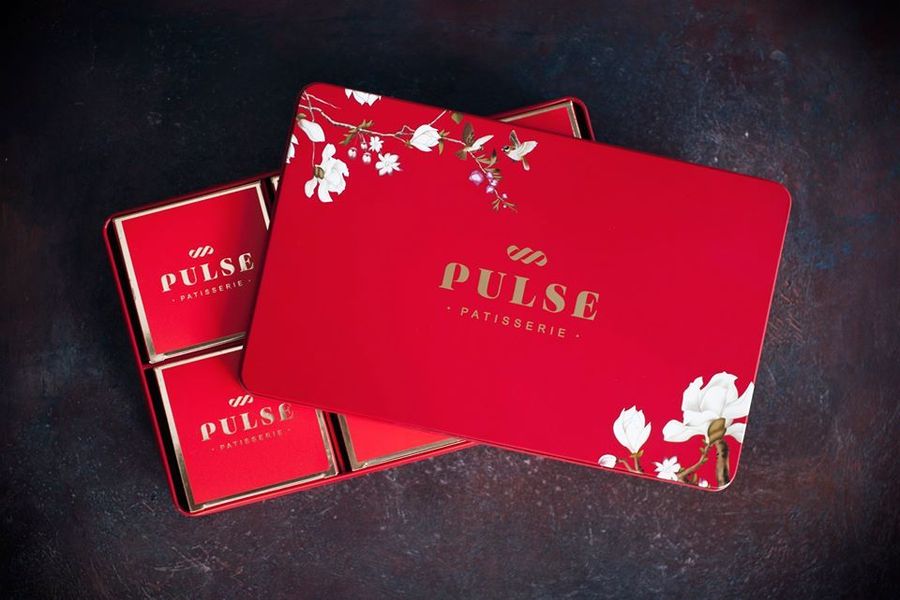 Pulse Patisserie
Whisk yourself over to the moon with their hand crafted Mid-Autumn treasures. A luxurious selection of elegant flavours to be given as impressive gifts to someone or to be shared with family and friends.
Packaged individually and arranged in a modern mooncake box decorated with dainty flowers, it is just so perfect for the season.
Pulse Patisserie /180 Depot Road #01-06, The Interlace /  6262 0143 / Once the order is confirmed, the collection is available from September 1 2017 to October 4 2017.