A piece of Southern metropolis exudes with a quiet yet vibrant energy. Formerly and still commonly referred to as 'Saigon', the city has a good mix of old world charm and modern bustle. From unique backpacker inns to luxurious hotels, street hawkers to elegant restaurants, there are 9 great reasons for you to fall in love with Ho Chi Minh city.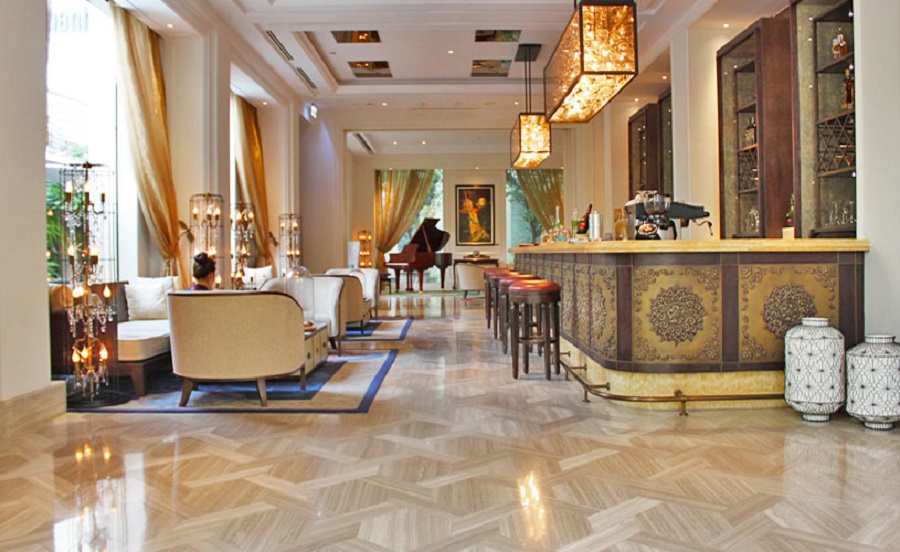 Stay in a stylish hotel
A Saigon Hotel with a touch of local artistry and taste, Hotel des Arts in Ho Chi Minh City is the stuff of class and sophistication.  Nestled in the heart of Ho Chi Minh City's District 3,  Hotel des Arts is only a stone throw away from the city's many attractions.
Hotel des Arts does great in all these areas and is set to be the Saigon hotel for the millennial jetsetters – who beyond the usual amenities and luxury of a hotel chain, is looking for exquisiteness and taste.
Address: 76 78 Nguyen Thi Minh Khai Str, District 3, Hồ Chí Minh, 070000, Vietnam Phone: +84 8 3989 8888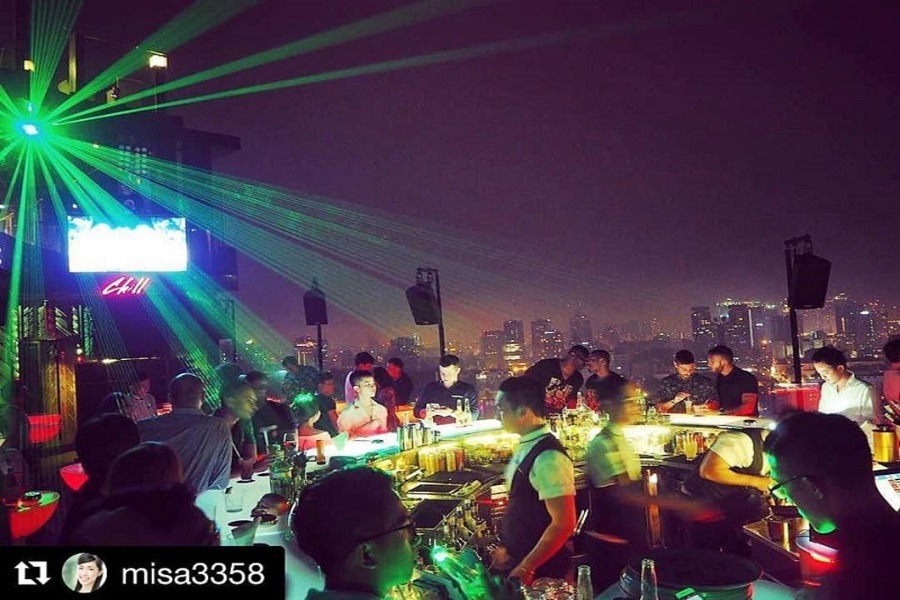 Chill at a rooftop bar
To perfectly enjoy a gorgeous and wonderful Saigon's nightlife, rooftop bar is a perfect choice. It can provide you with the best view and some sunset cocktail hours in the evening.
Chill Skybar is one of the most popular nightspots in the city. This rooftop bar and clubs sits on the 25th floor of AB Tower and attracts a lively crowd who are dressed to impress and keen to party.
Address: AB Tower, Tầng 26,, 76 Lê Lai, Bến Thành, Quận 1, Hồ Chí Minh, Vietnam Phone: +84 93 882 28 38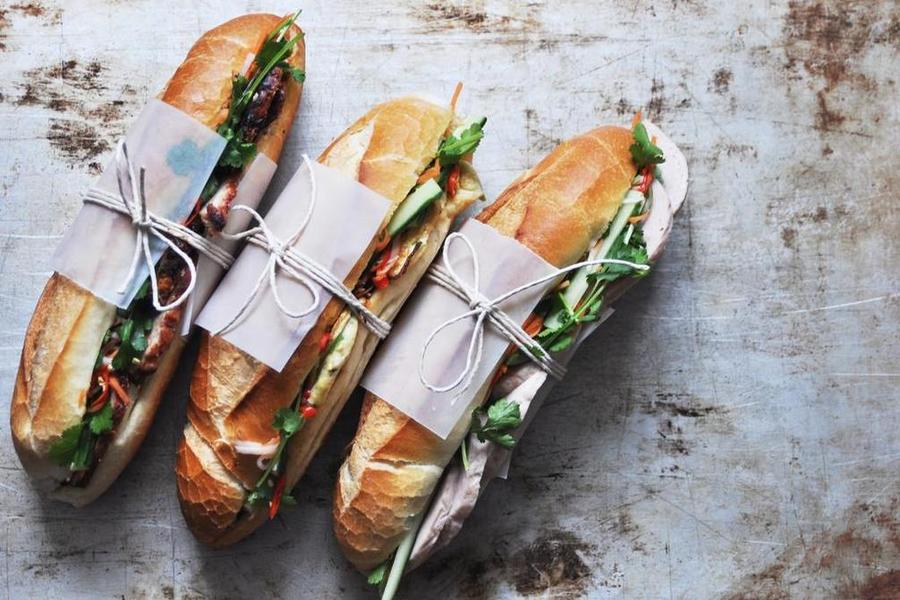 Pull up a stool and try banh mi
If you go out wandering around Saigon, you'll have no trouble finding interesting and delicious food to try. Just pull up a tiny plastic stool at a plastic table, and try whatever you see available. And, no street food list in Ho Chi Minh city will be completed without the food called Banh Mi.
The fuss-free sandwich is made with strips of pork meats mixed with loads of vegetables and sweet sauce. It makes a perfect meal.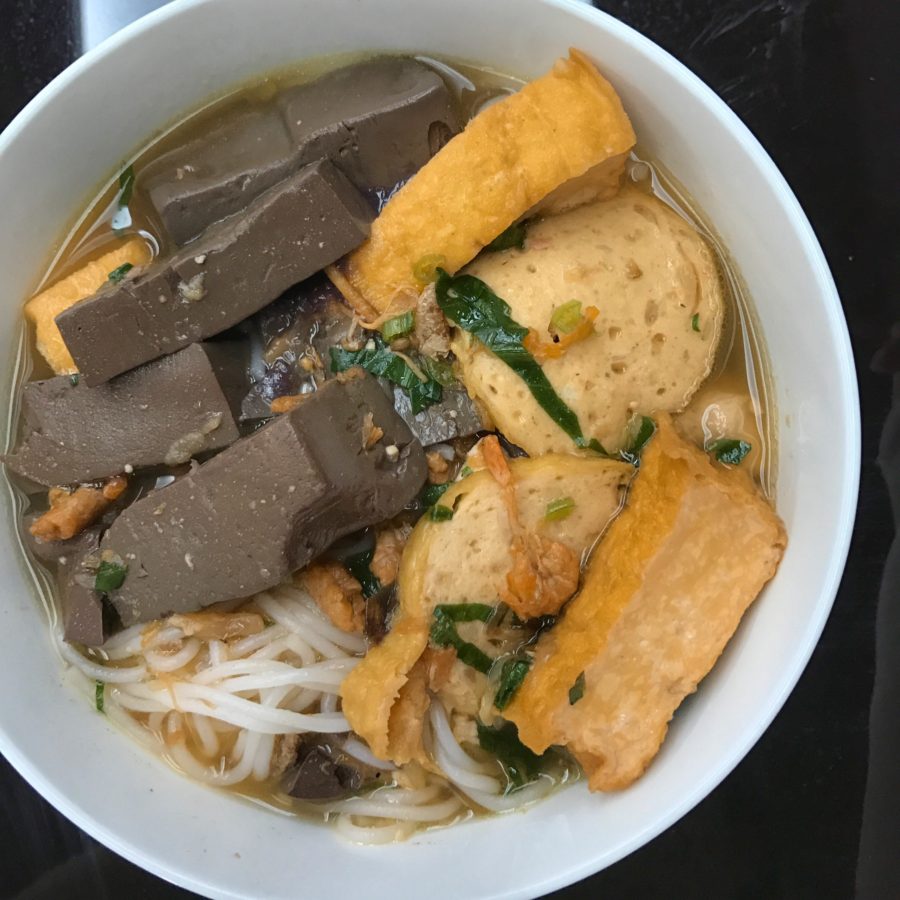 Eat all sorts of pho
Along with banh mi, easily the most exported Vietnamese speciality is pho. Only if you are living in Vietnam, you are able to find and taste many different types of pho.
The noodle soup didn't become so famous for nothing – it really is one of the most common dishes that you can pick up at any street of Ho Chi Minh city. We certainly love the version with a lot of pig blood. It tastes so good.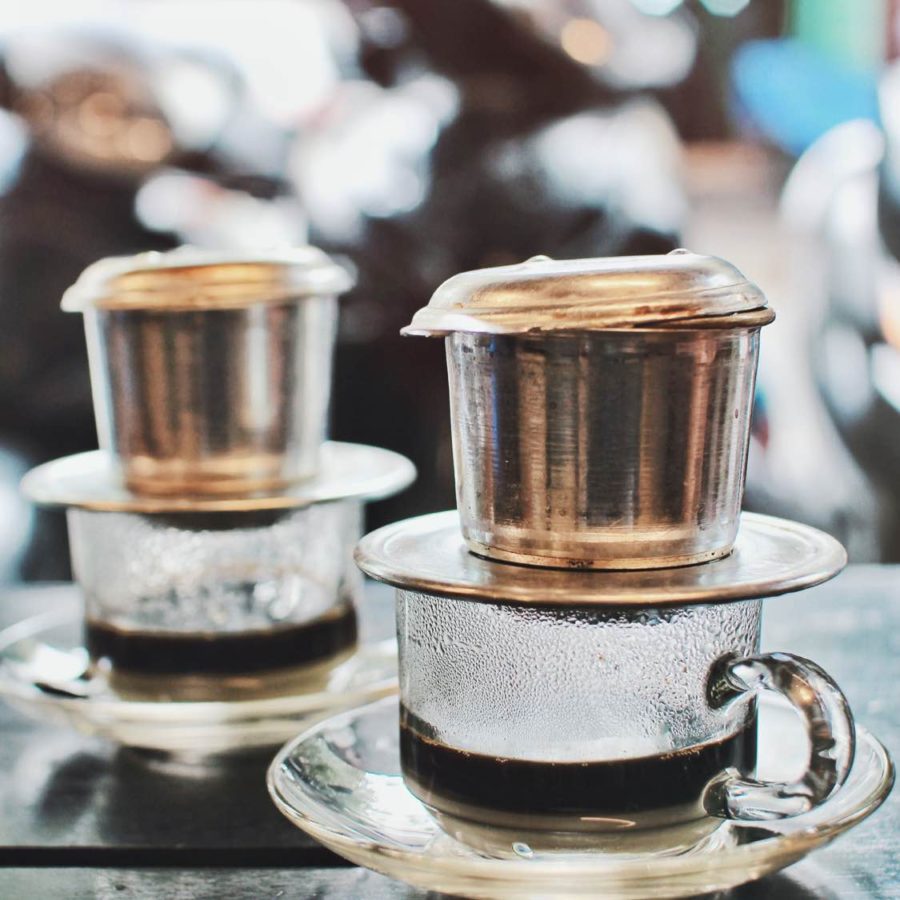 Have a Vietnamese drip coffee
People sell and shop, hang out, sleep, eat and drink, and do just about everything. Not to mention, Saigon has maintained its strong cafe culture even amidst its growing popularity of having cafes. For just 20,000 dong and less, you can have some fragrant and authentic Vietnamese drip coffee.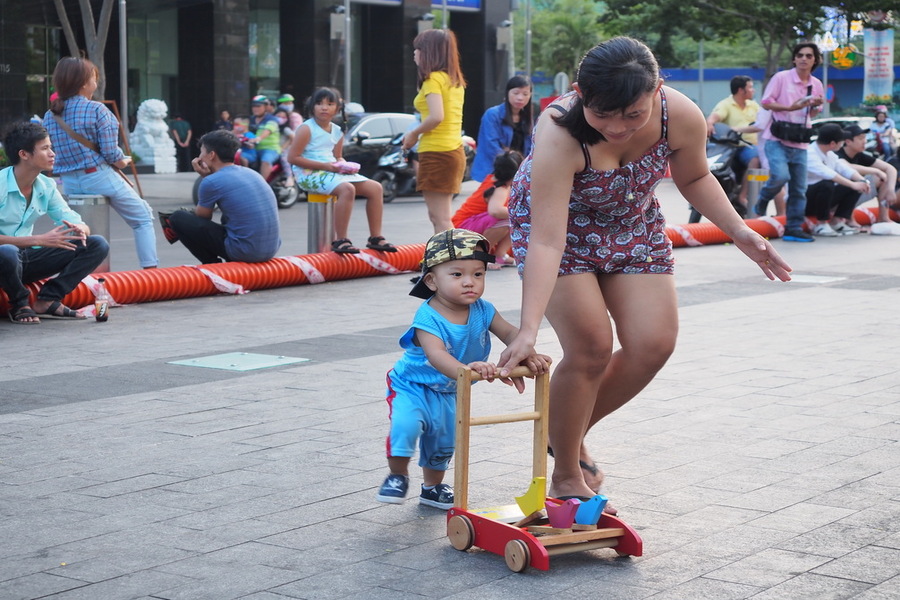 Socialise at a walking street
Nguyen Hue Walking Street is busy every night. It is definitely one of the popular main streets that draws characters – people come here to walk and sing, cafe-hopping along this street and many more.
On Saturdays and Sundays, the streets that run either side of the strip are closed to traffic – adding to the size of the space and drawing larger crowds.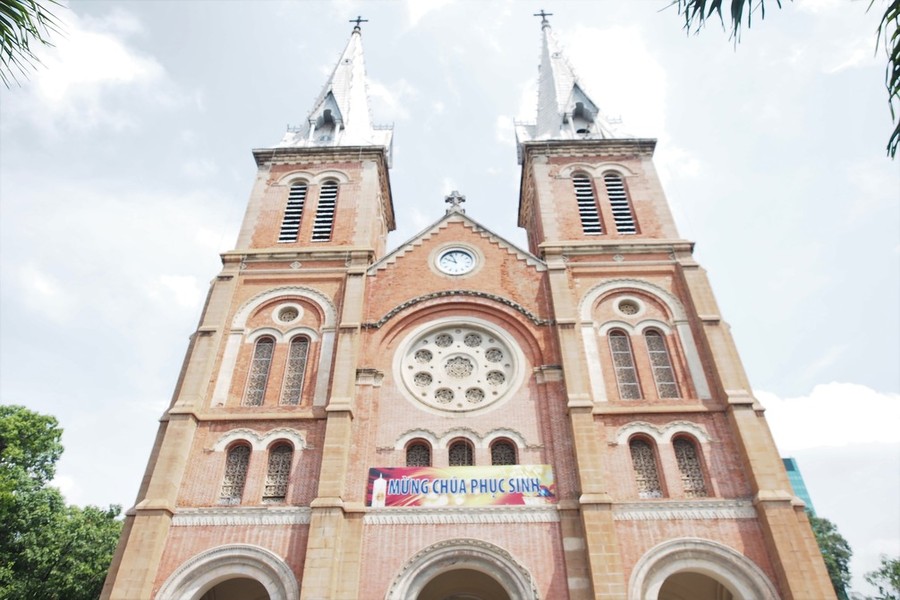 Visit Notre Dame Cathedral
Sitting between two streams of traffic, Notre Dame Cathedral is in the middle of Saigon's busy District 1. The streets outside are always bustling with traffic and street vendors. Inside, the church's decor is simply beautiful and amazing.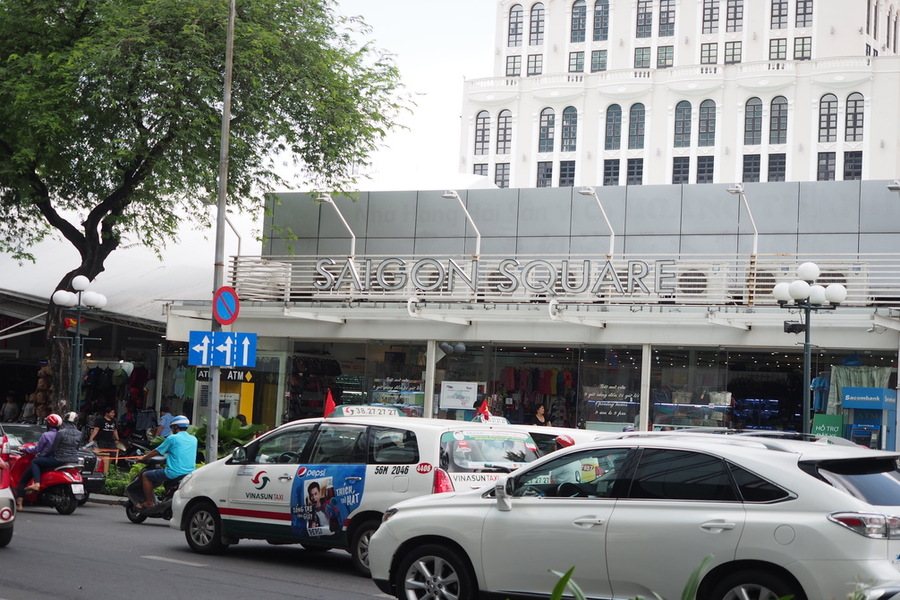 Shop till you drop at Saigon Square
Though by no means a monument in Vietnam, Saigon Square has become a shopping landmark of sorts – an icon of Ho Chi Minh City commerce. It is one of the cleaner and brighter shopping places to shop and get some good bargains.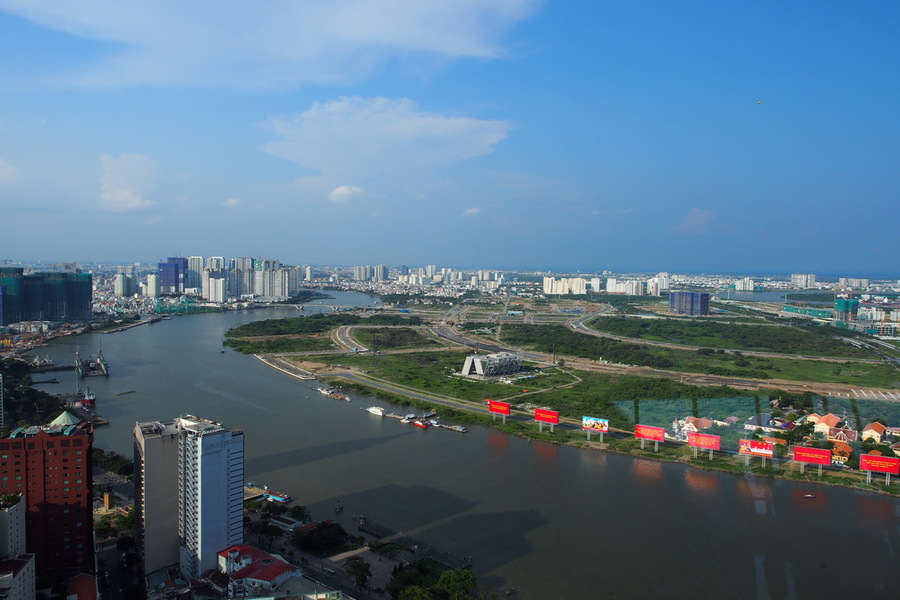 Get the best city view
Bitexco Financial Tower or Saigon Skydeck at a height of 262 meters is the tallest building in Ho Chi Minh City up to date. With design concept is taken from the shape of a lotus bud, the Vietnam national flower, the tower is not merely a  building which is covered in glass and steel, but also a symbol of beauty. You are able to get one of the best views in Saigon and realize the sheer size of the city.