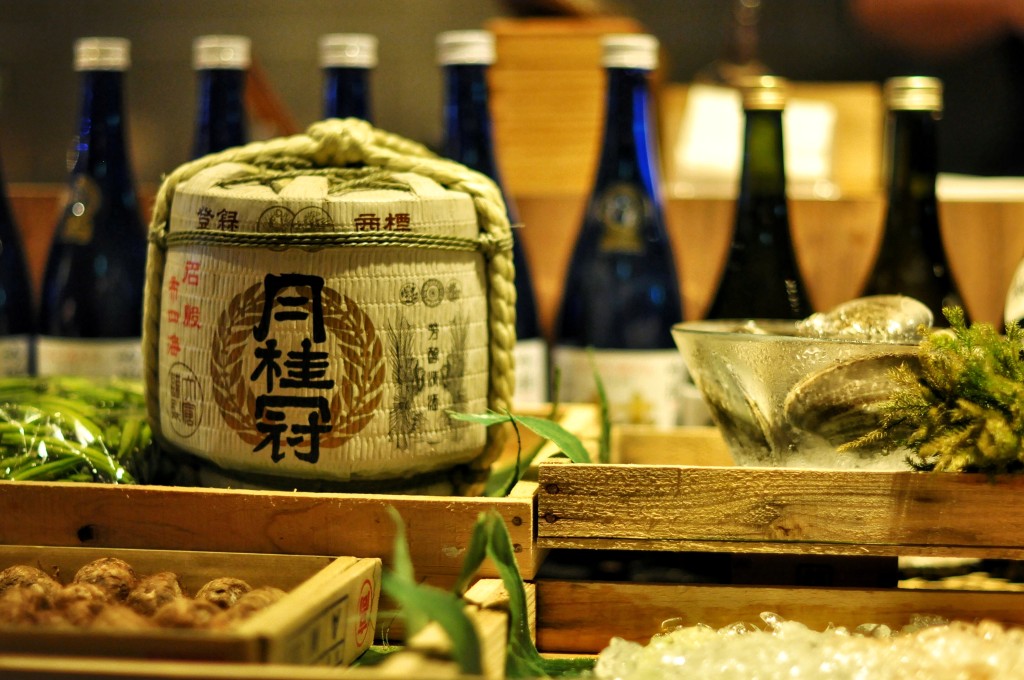 Walking into the dining lounge of Tamashii Robataya, it was an inviting dining ambience.
The dining night with Tamashii Robataya was about embracing and learning about Omakase. Omakase (お任せ, o-makase) means "I'll leave it to you."
So, have you tried it before?
While we warmed our seats, Patrick was giving shoutouts for all dishes to his team. As the Head Chef aka Owner of Tamashii Robataya, Patrick has informed us that their seafood and food imports are carried out 4 days per week – Tuesday, Wednesday, Friday and Saturday. Perhaps, these are the good days to have the best food catches.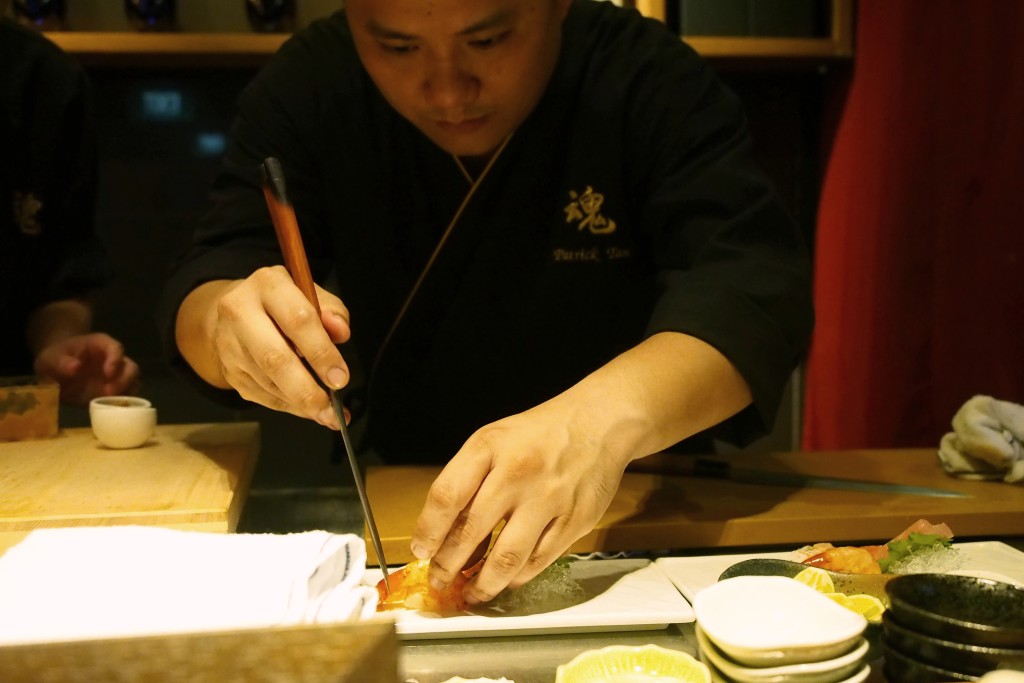 Patrick is a homegrown Japanese culinary chef. He is so passionate about exploring new ways of doing better food visuals. His time is also well spent in Japan for exploratory trips. He picks up new potential food trends for his business.
The bar was filled with more diners subsequently. Without much delay, let us bring you through the  9-course Omakase meal.
The Appetizer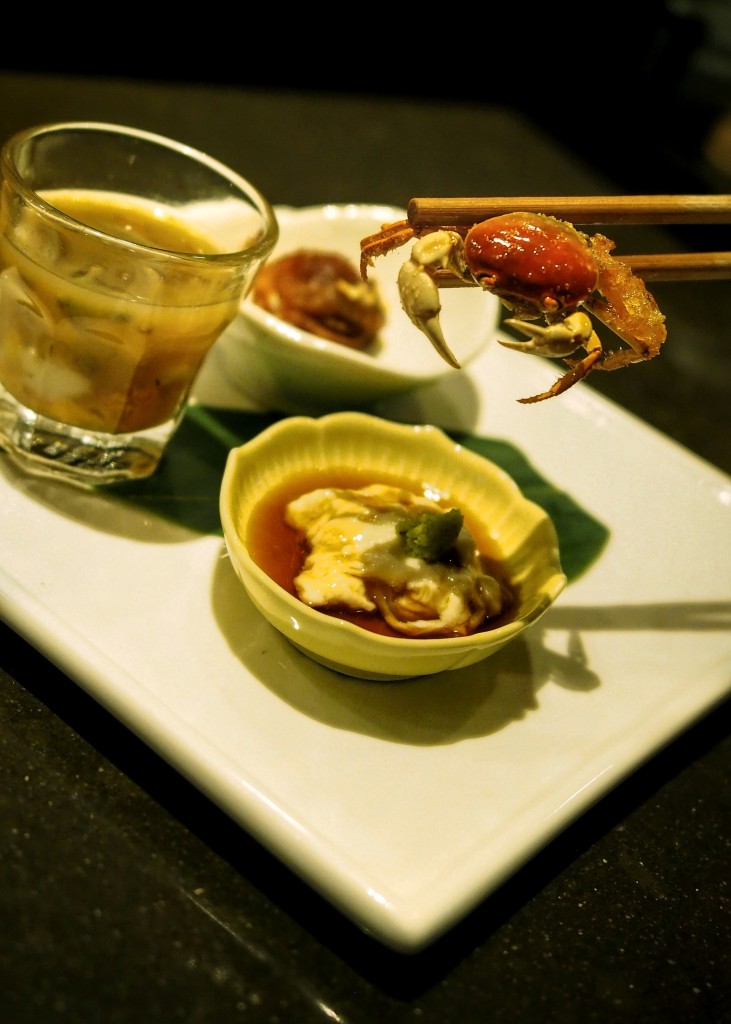 It was beautifully decorated with so many things!  Firstly, it was spotted with a shot glass of an Onsen egg with Nama Junsai  (Fresh Water Shield) and Uni. The cute little Fresh Water Crab was well fried and crispy!
Amber Jack with Truffle 
We loved this dish a lot! There were many slices of the Amber Jack and fresh truffle. The fragrance of the truffle was awesome.
Sashimi Set 
While we had many generous pieces of sashimi, the unique selling point was about the soya sauce. The soya sauce went through some form of beating method to become a foam. White seaweed was used as the special garnish too.
Sazae Clam, Tsuboyaki Style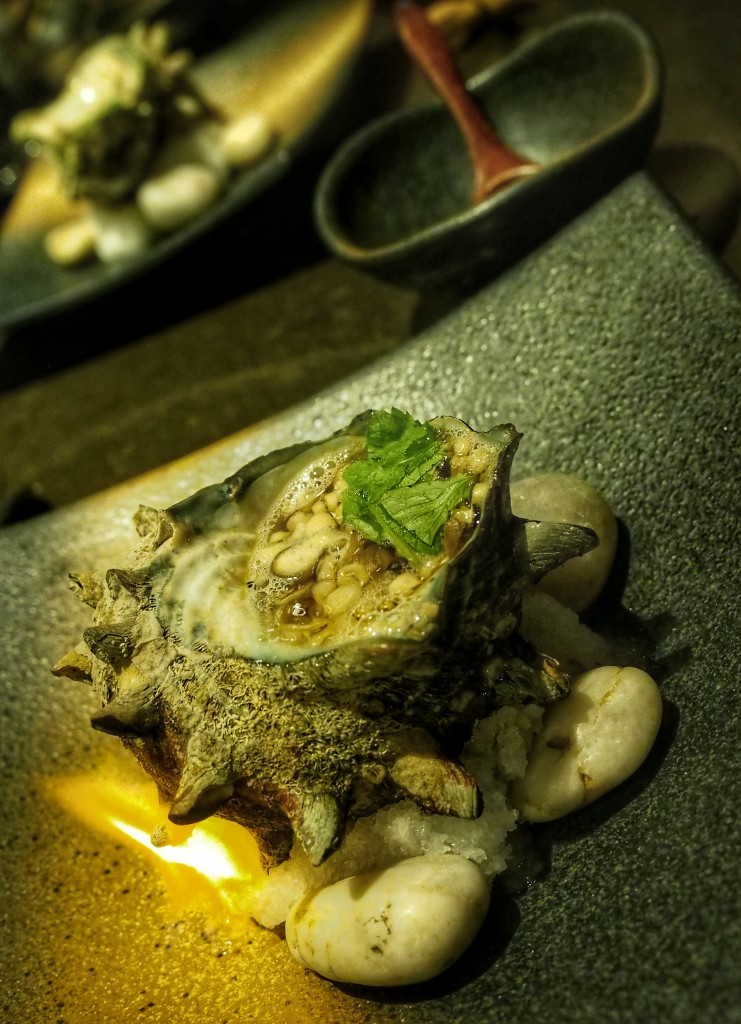 The presentation efforts for the clam were beyond our expectations! Cooked in Tsuboyaki style, the Sazee Clam was filled with crunchy bits of mushroom. The soup was light and refreshing.
Kinki Fish, Shioyaki Style
Till the stage, we were blessed with more lovely and interesting foods! Kinki Fish is an interesting seafood import. It is found in Japan's deep water zones. It lives in cold waters and therefore, it will have more fats.
Each mouthful of the fish meats just melted away. Tender. Fresh. Light to eat.
Vegetables Set
Unique flower bulbs were served. The vegetable set was nice to go along with the tint of lime.
Saga Beef Rice with Onsen Egg and Truffle
Saga beef comes from Kyushu. We would be totally happy to have more bowls of Saga Beef Rice! The tastes were well captured within fresh truffles, seaweed and the tender loving meats!
Peach & Musk Melon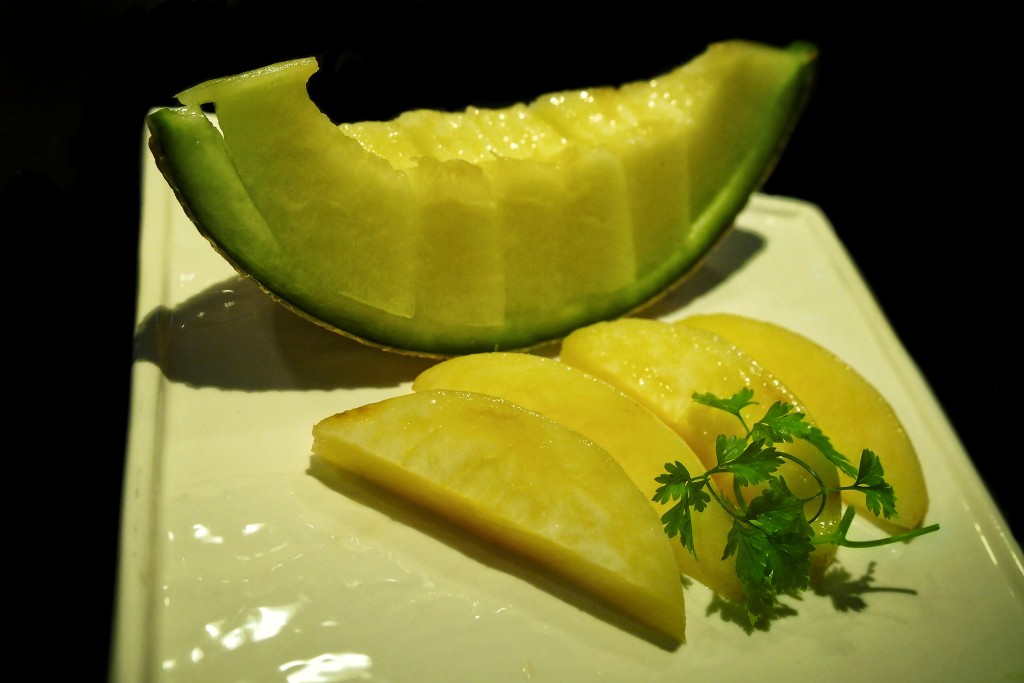 Of higher grade, the fruits were masked with a high dosage of sweetness.
Tamashii Robataya has interesting lunch menu to cater for the corporate working crowd too!Till today, the dining night at Tamashii Robataya is missed greatly. If you will love to do a dating or celebratory dining night, it is certainly a place to go!
Tamashii Robataya
12 North Canal Road, #02-01, Singapore 048825
[Article and photography are
:

 
Co contributor and Ex founder,  Tay Yong Chuen]