A gangster-inspired Singapore bar that offers Cantopop, Chinese-themed tapas and cheeky cocktails.
Translated from 'Third Wife' in Cantonese, Sum Yi Tai is a gangster-inspired and saucy Singapore bar and restaurant along the trendy Telok Ayer which is bustling more than ever of late.

Leveling up, Gangster-style
The first level of Sum Yi Tai is styled like a butcher's stall and it is definitely my favourite. Decked with neon-lit sign, with a glitzy wall decorated with recycled CDs from the Mandopop 90s, it exudes a retro glam that's in a class of its own.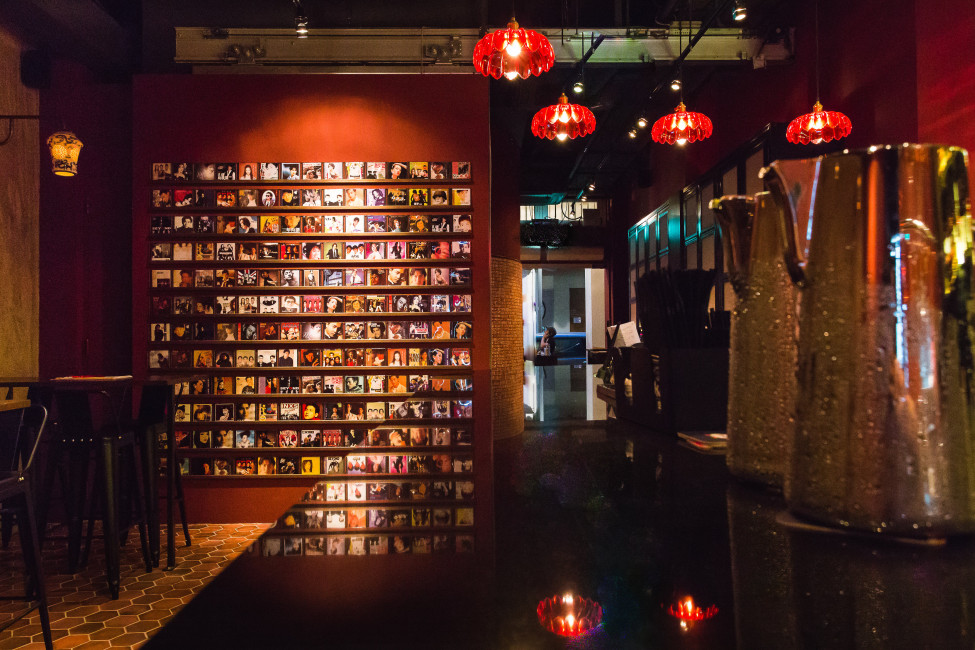 The second floor's a cosy, more formal dining area with private rooms by request. The menu's also different, with a larger more elaborate dining menu as opposed to the bar. What really sold it for me was the rooftop bar, a private space that's exclusive and one of the rarer exposures in the shophouse stretch.
Cheekily-named cocktails at Sum Yi Tai
The Singapore bar scene has evolved to be more sophisticated than ever over the past few years. Award winning mixologists the world over have brought their expertise to our shores, with bar managers taking up more positions than sommeliers. To our delight, Sum Yi Tai's cocktails are not just cheekily-named to tease, they scored highly in terms of presentation and tastes.
The Chinese Mojito was an elaborately presented cocktail, beautifully placed in the bamboo dim sum steamers. Mixed with rum, chrysanthemum, mint and lemons, it tasted like a herbal infusion that'll do more good to our insides than we think!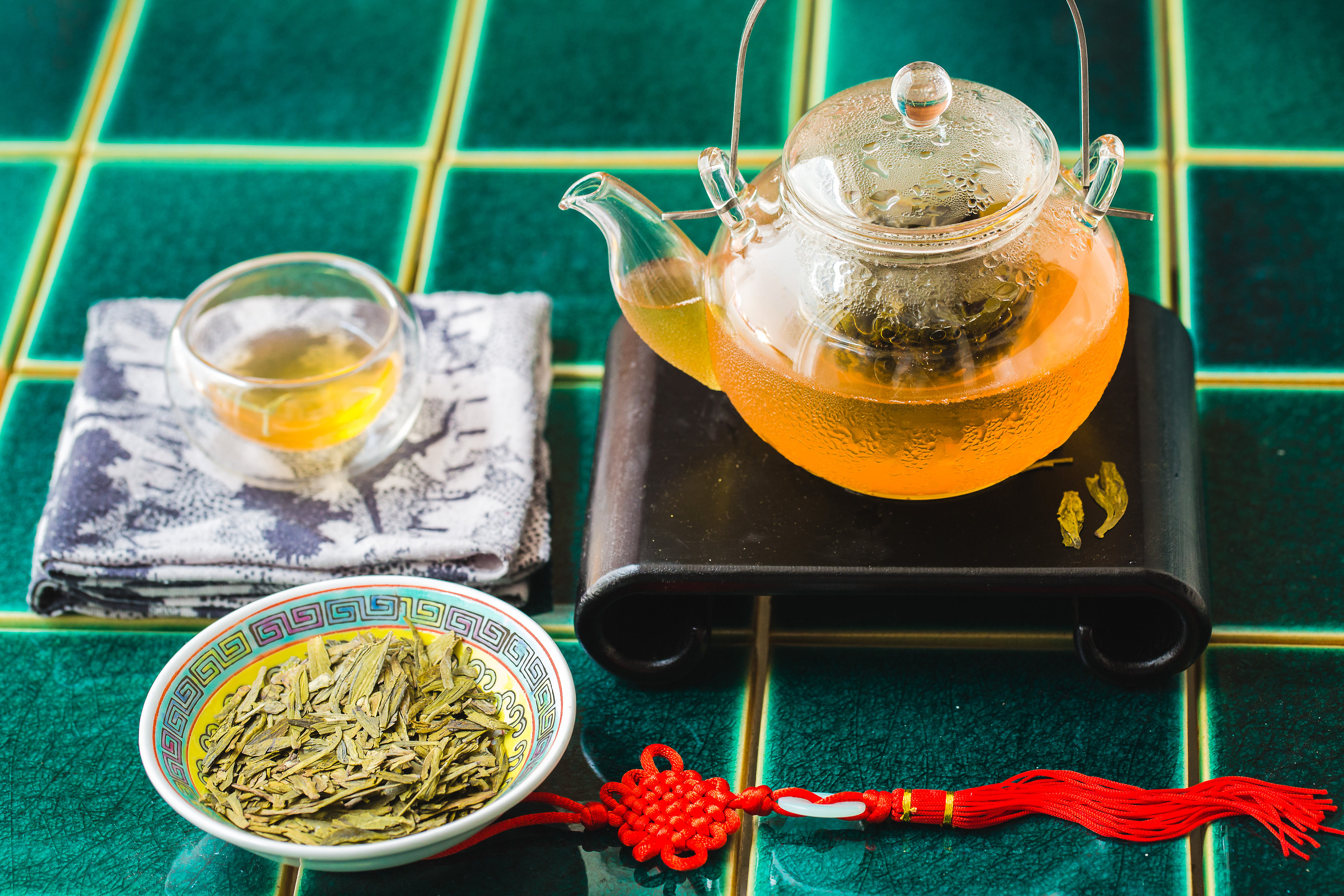 Bitter sweet affair served exactly what you imagined, a sweet rhapsody, ending with a cognac after-taste that lingered with a gentle bitterness. The execution of this cocktail by the mixologist won me over. 
Chinese-style tapas to bowl you over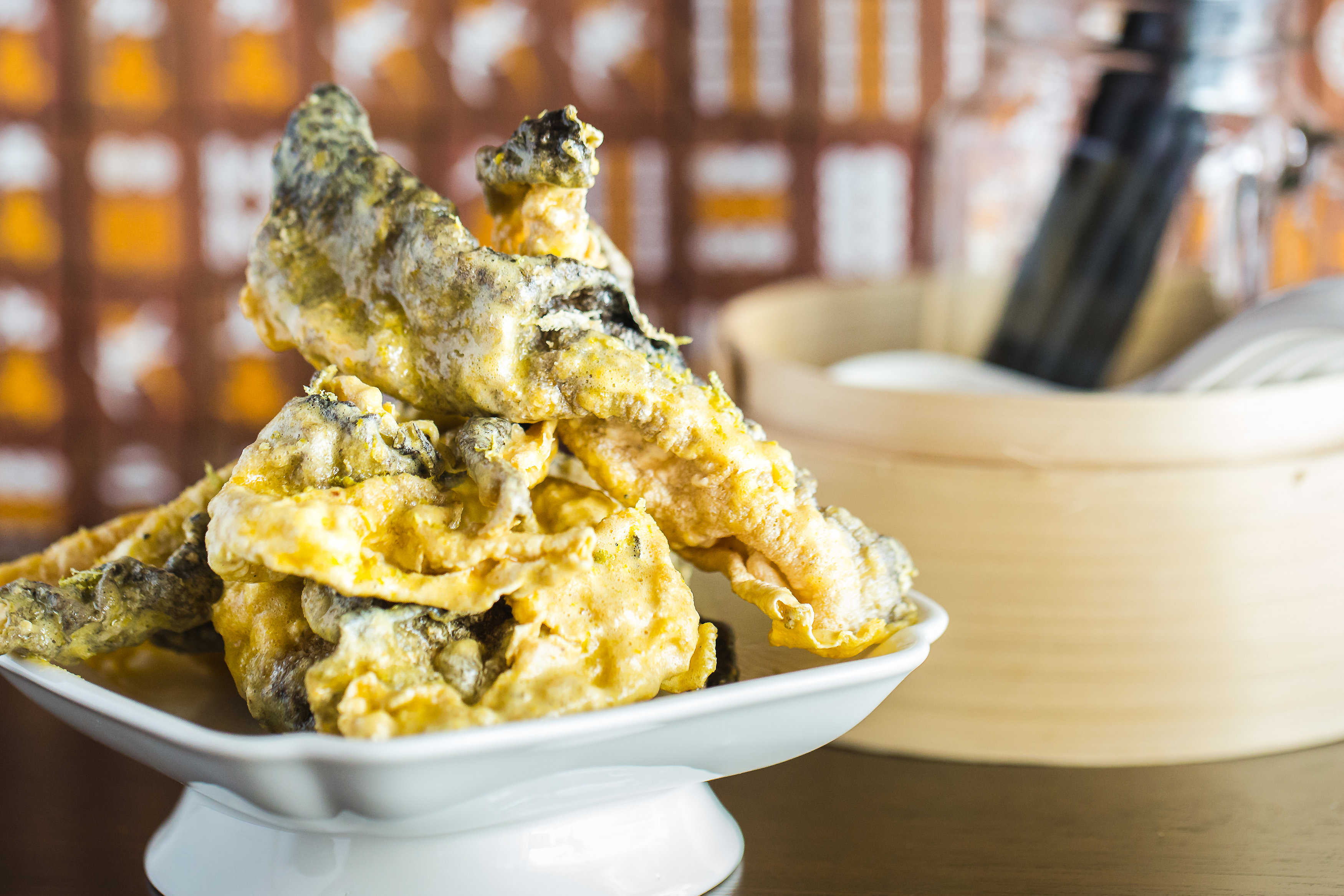 Crispy salmon skin with salted egg yolk and lime zest. A slight clasp of the lips made the cracking sounds as these salmon skin crisps lit like fireworks in our mouths. These sinful bites of goodness were an amazing and deliberate match of citrus and salted egg richness. An excellent pairing with the cocktails that night.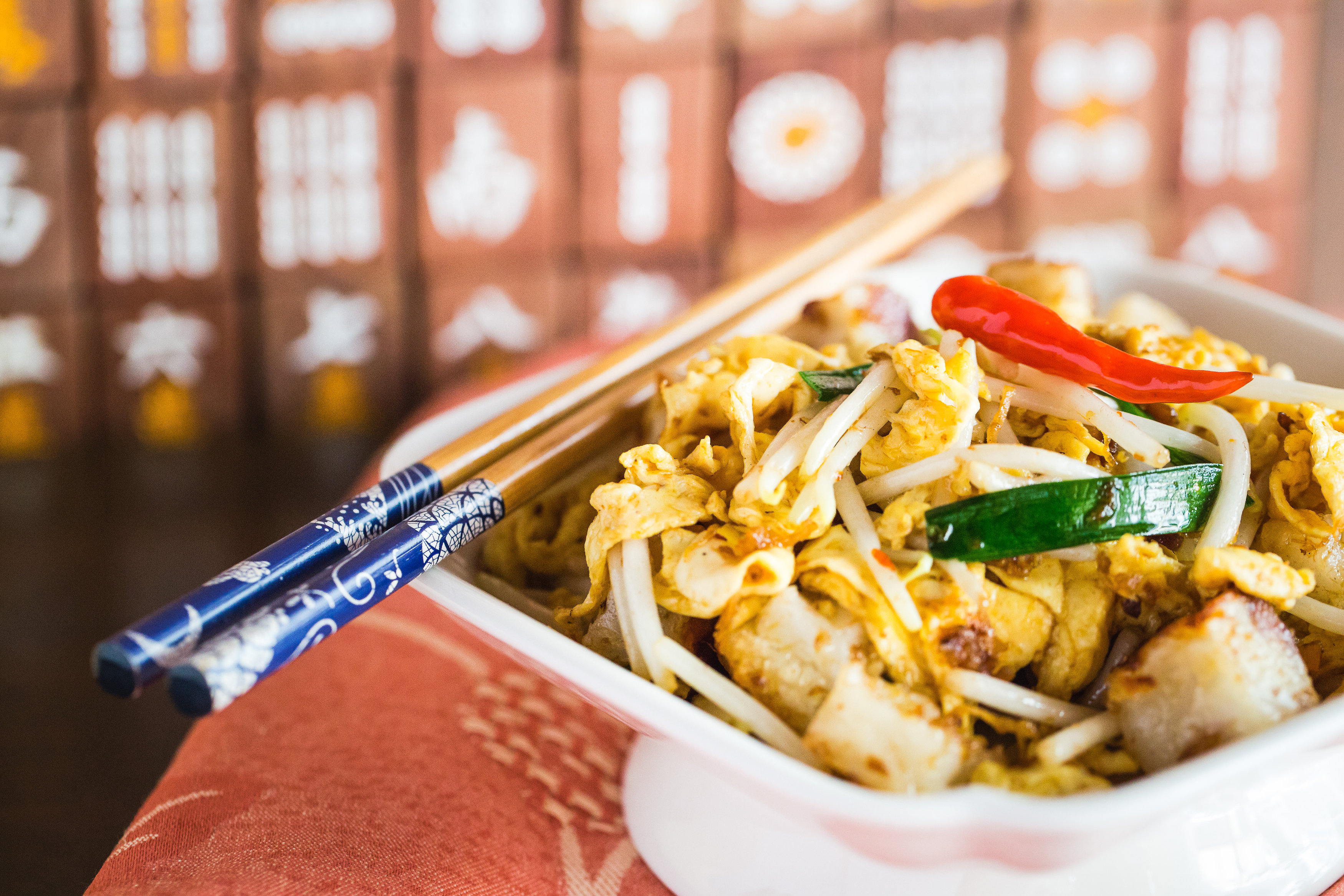 The absolutely-must-order item from Sum Yi Tai's menu is their Signature XO carrot cake. Keeping close to its Cantonese roots, the fragrance of the XO sauce from the fried dried shrimps and scallops sent flavour goosebumps down my throat. I must say this is an unlikely menu selection for Singapore bars, and definitely one that should stay!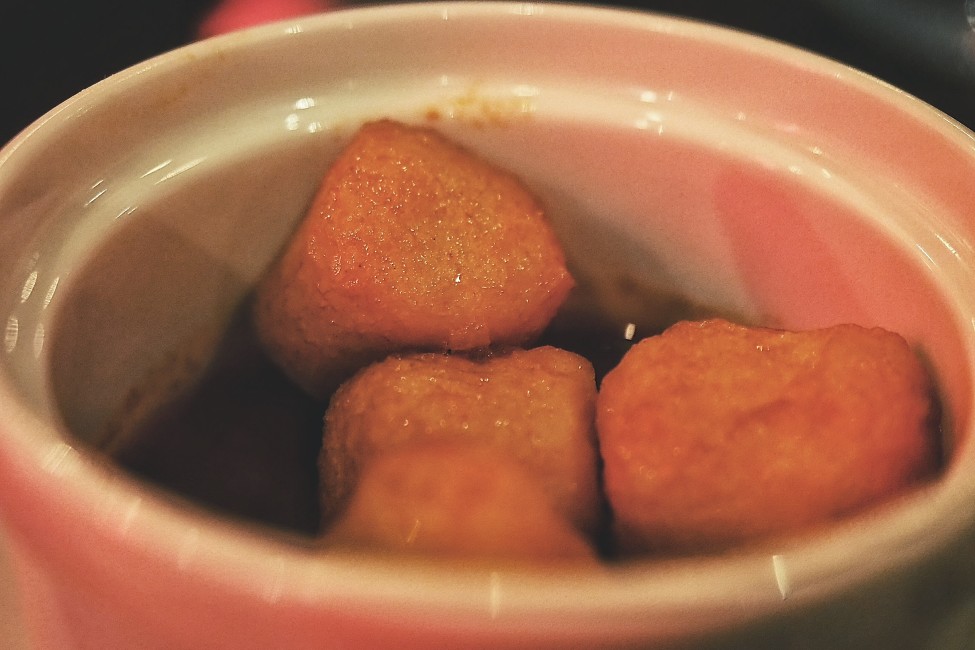 Apart from the earlier more upmarket and innovative selections, their humble HK style curry fishballs brought us down to street food authentic flavours. A simple dish exuding strong curry notes that most Singaporeans will approve of. 
Who dares claim to be a Cantonese hangout and not offer their famous barbeque meats? Another outstanding dish is the Whole roast quail with five spices. The fragrance from the roast and crisp, tasty texture of the skin was just astounding. It was also my first to try a roast quail in Singapore, and thanks to this – definitely not my last!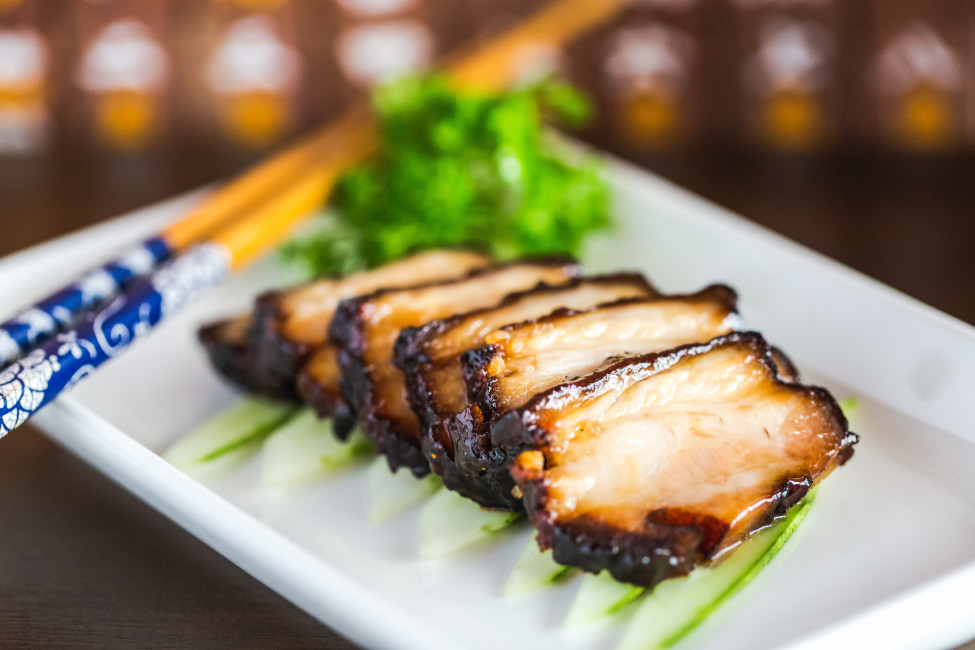 The Maple honey glazed char siew was something frequently raved about but it didn't quite cut it for me. Unless you are an ardent fan of char siew and need to conquer them all, I'd perhaps save this dish for a bigger group to share around.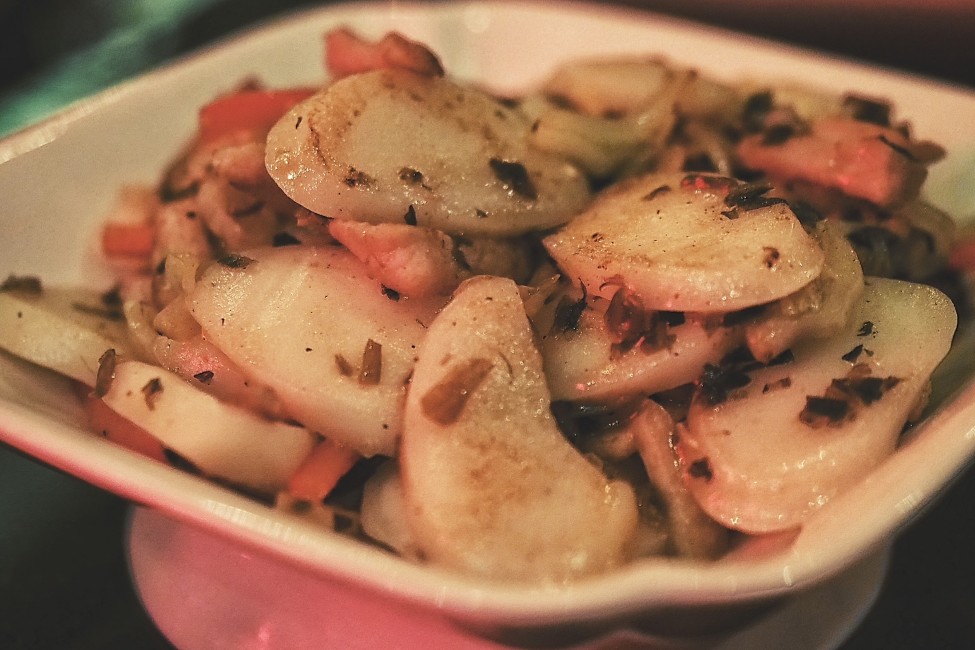 The festive-inspired Wok fried nian gao was just as good as the XO carrot cake with pretty similar seasoning and a pretty nice bite to it.
Verdict
Sum Yi Tai stands out as a Singapore bar with its own unique concept and originality. If you are looking for a relaxed, but yet upscaled Mando-era bar (without visiting an actual KTV bar) – this has to be it. 
For more daily updates and promotions, visit Sum Yi Tai's Facebook!
[GIVEAWAYS]
2 winners will walk away with $50 worth of Sum Yi Tai cash vouchers* each!
Like both Sum Yi Tai & AsiaStyleAsia Facebook Pages, and share the post
Comment "Liked and shared" into post's comments
Name one of the dishes that we have reviewed
Contest will end on 21st February 2016, Sunday! Email your answer and full contact details to asiastyleasia@gmail.com.
*Valid for dine-in only.
Restaurant rating: 7/10
Sum Yi Tai (Map)
25 Boon Tat Street, Singapore 069622
Tel: +65 – 6221 3665
Hours: Monday to Friday: Lunch -11.30AM to 2.30PM; Dinner – 5.00PM to 1.00AM, Saturday: 5.00PM to 1.00AM, Sunday & PH: Closed
Email: dragons@sumyitai.com
Nearest Station: Raffles Place MRT
Reservations: Via phone, email