Rémy Martin launches its inaugural Cognac appreciation week for Cognac lovers in Singapore. Held from 29 August to 4 September 2015, the seven-day event will see some of the best bars in Singapore open their doors for a week of fun experimentation with cocktails and Cognac. Intimate and exclusive sessions allow guests to learn from the most charismatic bartenders, the basics to making it like a pro. Cocktail and spirits enthusiasts alike will be treated to a series of hands-on workshops hosted and conducted by the participating bars – with everything you need to host that perfect cocktail night in. These handpicked and specially curated sessions will showcase the versatility of the spirit, playing with tastes and flavours through a series of previously unexplored Cognac pairings.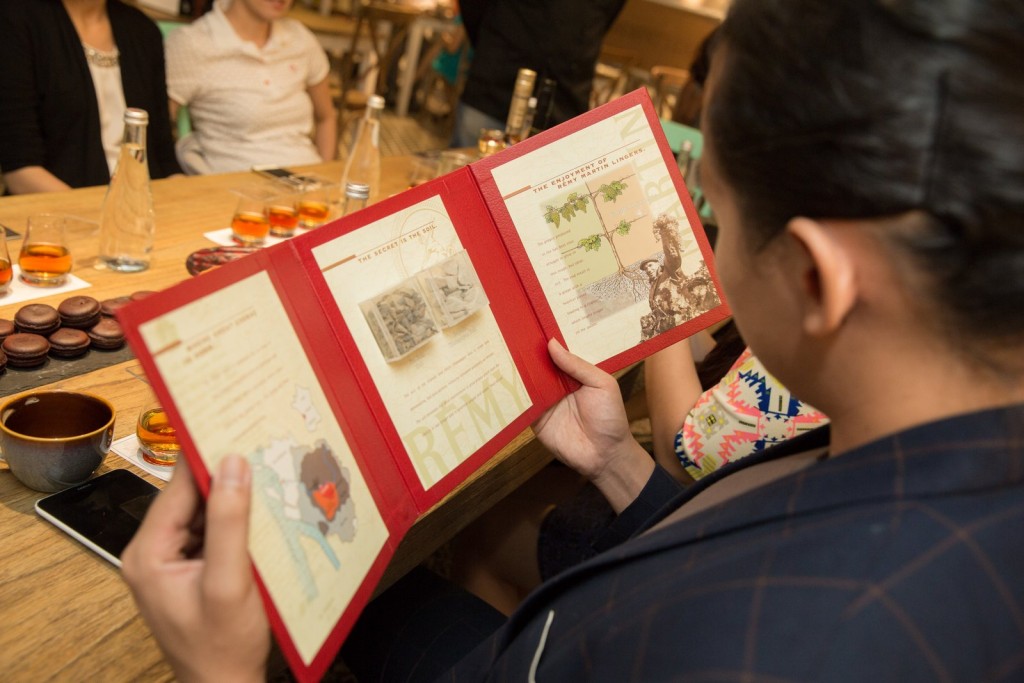 "A Week with Rémy Martin hopes to change the perception of the use of Cognac and its influence in the growing cocktail culture in Singapore. This flavourful and versatile spirit is fantastic when served neat, and equally so when paired with your favourite desserts or used as a base in a range of contemporary or classic cocktails." says Xavier Desaulles, Managing Director, South East Asia, Middle East & India
Laurent Bernard is a French artisan chocolatier which opened its first café in Singapore in 2006 at Robertson Quay. Laurent's Café rose to fame with its signature chocolate soufflé and hot chocolate. Laurent Bernard Chocolatier has received The Best Chocolates Award from Singapore Tatler's The Best of Singapore four years consecutively, from 2011 to 2014. The success of Laurent Bernard Chocolatier brand is due to the passion and commitment of the chef himself. Each indulgent piece of chocolate is painstakingly developed and moulded with love and creativity.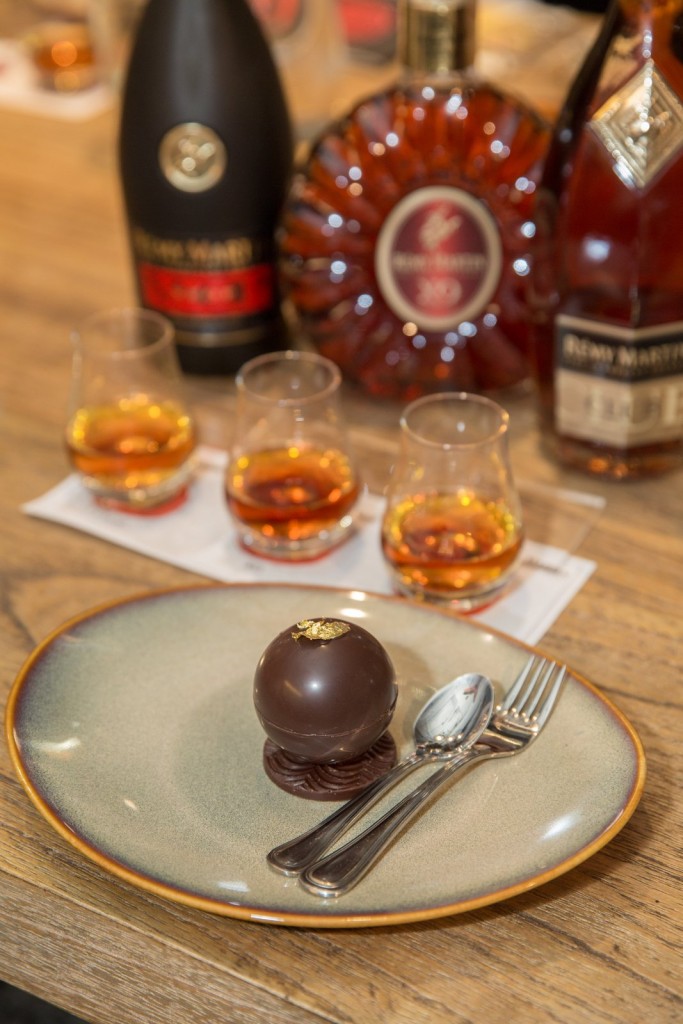 In this session, sweet-tooth lovers has enjoyed a sumptuous evening at French artisan chocolatier Laurent Bernard with a Cognac & Chocolate workshop. This is definitely not for the faint hearted. It was held specially at the new Laurent's Café at Robinsons The Heeren.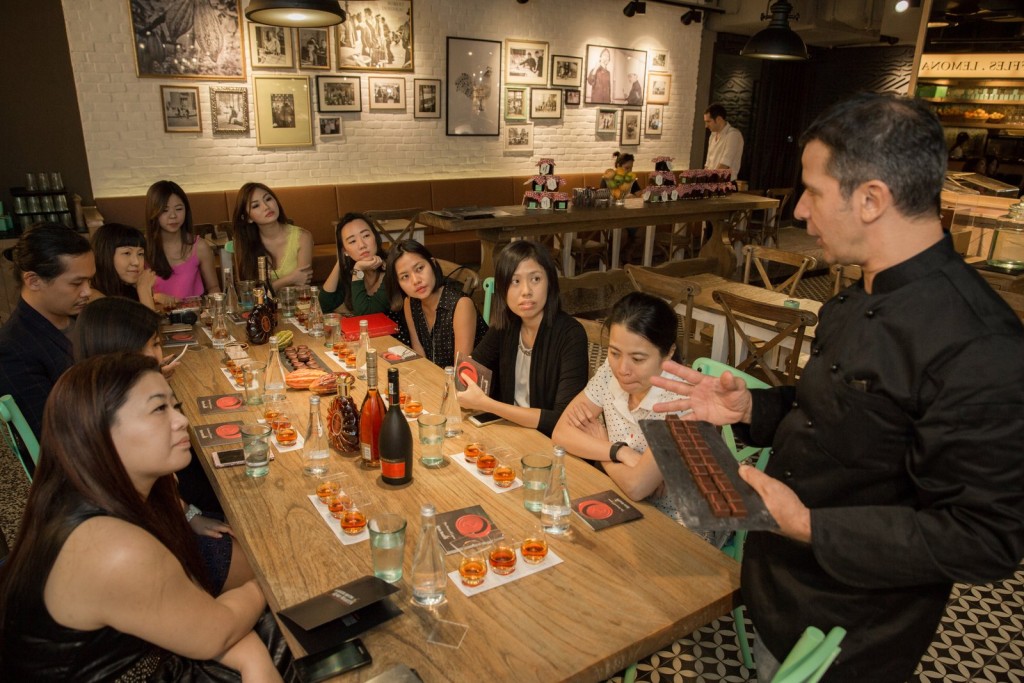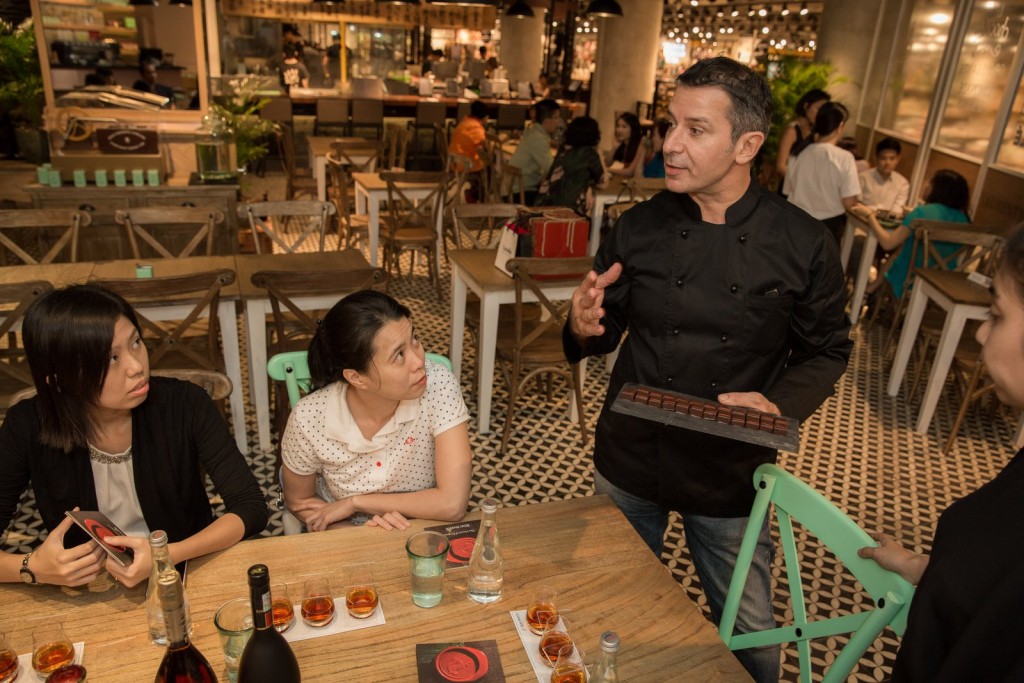 [Article and photography are : Co contributor and Ex founder,  Tay Yong Chuen]