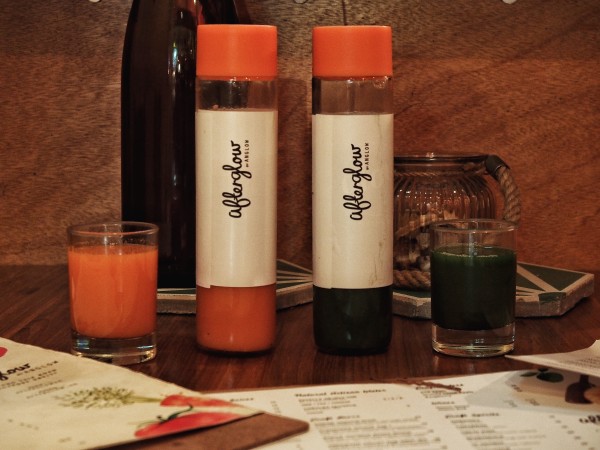 Brought to you by the guys of Anglow Group, Afterglow is no newcomer to the Keong Saik Road scene. The location is awesomely placed in the heart of über hip Keong Saik Road right next to Potato Head Folk and Wine Mansion.
We were expecting the usual organic or vegetarian foods from the menu. Surprisingly, Afterglow offers farm-to-table raw produce that's totally refreshingly different from the usual organic food scene.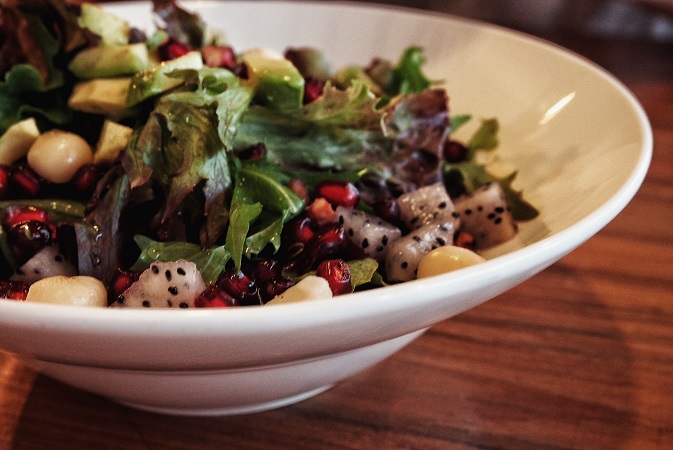 Can't decide what to have for dinner? Shop at Afterglow.
The funky and chic look makes it a very comfortable dining spot. Coolest feature of the restaurant is that they sell awesome natural products including candles and soaps, without nasty chemicals.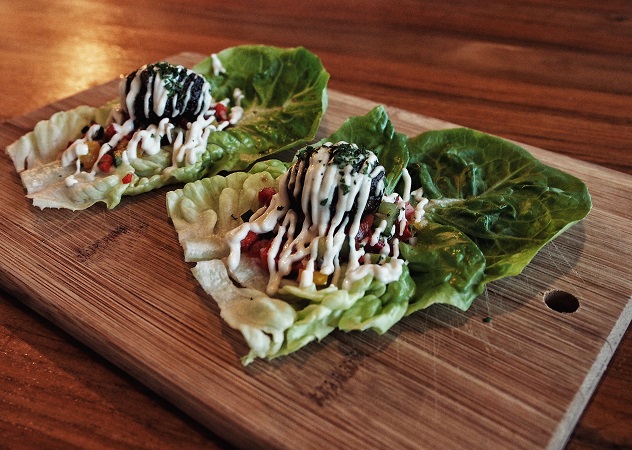 At just $14 for this plate of Teriyaki meat-ball taco boats drizzled with homemade sake teriyaki sauce, they were so creamy and delicious. We ate them all, the mushrooms and feta cheese meatball gave a rather good bite.
Afterglow Kimchi nori rolls was detailed with almond sushi rice with homemade seven days aged kimchi – we were totally sold. The flavours were not overwhelming and they used rather quality almond to make the rice. 6 pieces for $14, it's quite a good bargain.
The Quinoa and Spinach hash-brown burger ($20) was the highlight, because you would never know that quinoa was used well in making a burger. If it came as a more piping hot version, it would definitely be something out of this world.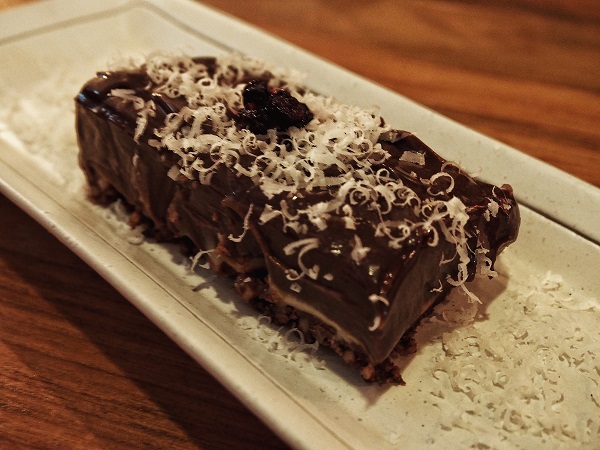 So one last good dish not to be missed, it would be their Raw chocolate salted caramel fudge. Selling at just $12.50 each, it came dressed with a rich and creamy raw cacao fudge, and we totally love the infused walnut crust!
Verdict
Having no limits the choices as you can consider with their raw vegan options, we do think that people will be rather surprised by their eat clean meal plans. The foods are well priced, and we rather like their Juice Cleanse idea.
It may not be the kind of restaurant we'd frequent often, but we will certainly come back once in awhile.
Review Rating: 7/10
24 Keong Saik Rd, Singapore 089131
Tel: 6224 8921
Opening Hours: Monday, Tuesday, Friday, Saturday 12–2:30PM, 5:30–10:30PM Wednesday and Thursday 5:30–10:30PM, closed on Sunday
Facebook: https://www.facebook.com/afterglowsg/?fref=ts
Nearest Station: Outram MRT
Reservations: Facebook, Phone