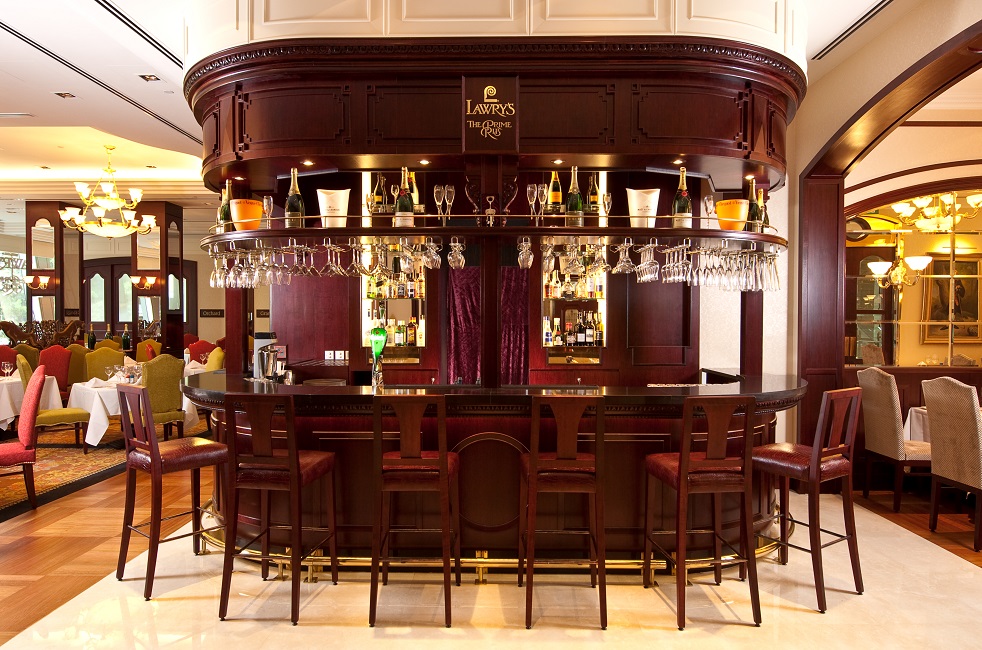 Lawry's the Prime Rib Singapore invites us to join in the revelry of festive season like no other. We dined in and savored festive feasts fit for Kings and Queens which features signature items with a touch of holiday enjoyment.
Perched at Mandarin Gallery, with shades of brown, gold and champagne, Lawry's is defined with a classy and posh atmosphere, showing 77 years of heritage in the dining restaurant. Get ready to be enticed by Lawry's festive creations that are available through Christmas Eve and New Year Eve.
PART I: LAWRY'S CHRISTMAS EVE MENU
On 24th December, you can indulge in their famous roasted Prime Rib of Beef carved from the iconic Silver Cart, alongside seasonal highlights presented by Executive Chef Nick Lee and his culinary team. Roasted Prime Rib of Beef provides a great dimension of different textures; it leaves a special note on your tastes buds and set to pamper all meat lovers in Singapore.
Lawry's Singapore is not all about the roasted Prime Rib of Beef! For seafood lovers, you can delight your senses in their 'tree' of Lobster Tail and Salmon with breaded Cheese potatoes which is among the main course options. The fresh lobster tail and salmon are accompanied with refreshing, delectable sauces.
Not forgetting, the tradition of Lawry's Yorkshire pudding baked in individual copper skillets. It goes extraordinarily well with the sauce. We were also served with Lawry's tableside spinning bowl salad and mashed US Idaho russet potatoes, graded with the finest ingredients, they complement the hearty roasted beef meal.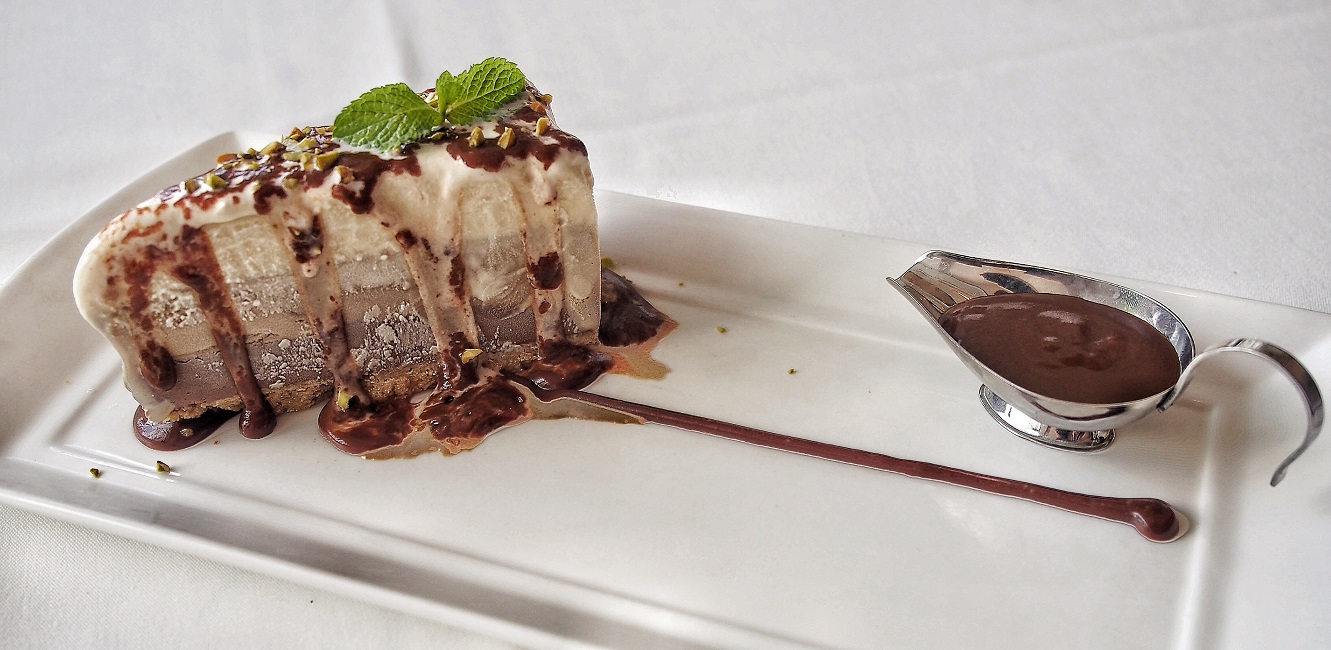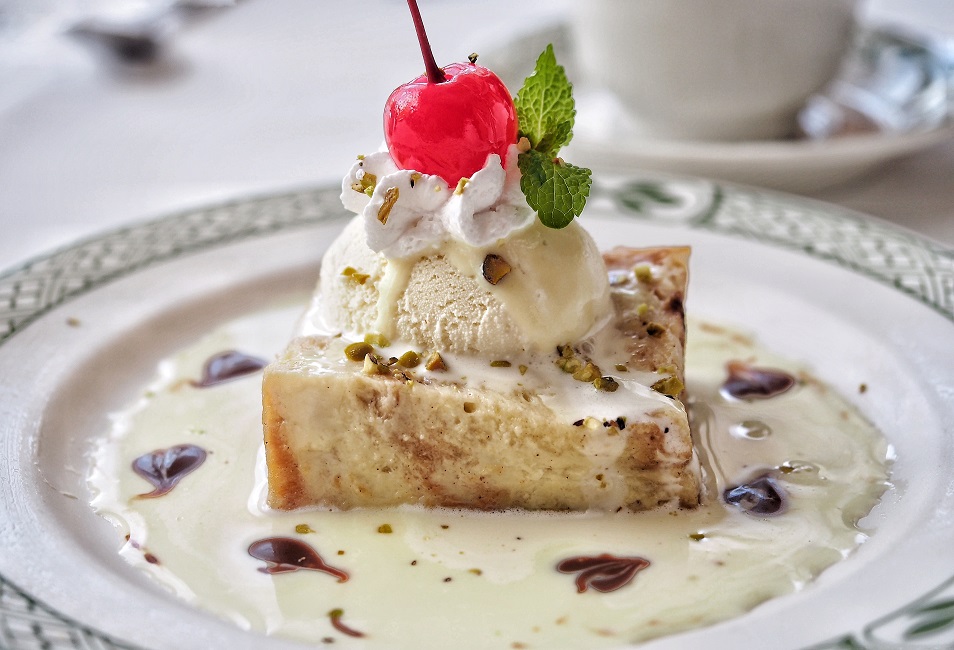 Festive diners can expect to end the stunning festive night on a sweet note of their lovely desserts like Chocolate Croissant Bread Pudding, served with Vanilla Haagen-Dazs ice cream. Their 5-course Christmas Eve dinner menu is available from $138++ per person.
PART II: EXCLUSIVE INTERVIEW WITH LAWRY'S EXECUTIVE CHEF NICK LEE
With exquisite culinary talents and 14 great years with Singapore branch of Lawry's, Executive Chef Nick Lee has honed his skills with his relentless pursuit of creativity. Executive Chef Nick Lee shares his story about his inspiring journey with Lawry's, and shares his steak story.
1. Tell us about your experience during the intensive training to master Lawry's gourmet standards back in Beverly Hills, culminating in the success of Singapore's success.
I took up the challenge of learning the ropes from the purveyors of premium beef rib in Beverly Hills. I learned different types of seasonings to sauces, soups to desserts, culinary styles and the serving techniques. There was a lot to absorb in just four weeks but these skills that I have learnt might help make Singapore's Lawry's become a better place for customers to dine in the future. I had to ensure that Singapore's Lawry's maintains the same standard of Beverly Hills Lawry's.
2. How do you keep up with refreshing your culinary ideas outside the menu, while maintaining the traditional favourites of Lawry's The Prime Rib?
Lawry's first began at Beverly Hills in 1938. Since we are now in the 21st Century, we need to continue thinking of advanced ideas and new culinary techniques that can further improve Lawry's. It is very important that it blends into our menu as well as also maintains the traditional favourites of Lawry's The Prime Rib.
3. What's your greatest challenge so far, in your many years of culinary experience?
Lawry's is a well-known restaurant in Singapore. It has been in Singapore for 16 years. Thus, the greatest challenge as a Chef is for me to create a menu that is better than the previous one.
4. What's that one secret (or more) to make that perfect medium/medium rare steak?
I would say that the one secret to make that perfect medium rare steak is that if the steak is about one-inch-thick then heat your griddle or frying pan over a high heat with tiny oil, sear the fat first followed by the meat till golden brown and fragrant, then lower the heat to medium for 2.5 minutes each side. Try not to keep turning the steak; this will result in unbalance doneness. Using the cooking thermometer, check the internal temperature which should be around 125 Fahrenheit. Last but not least, transfer the steak to a clean plate to let it rest for 2-3 minutes before serving.
5. With all the hype about MasterChef Asia, what in your opinion makes a great chef, even for someone that's cooking without restaurant experience?
A great chef would be someone who puts in a lot of effort in creativity and is not afraid to take a risk in trying out new recipes. He or she must have a fiery passion for food and cooking and must also be able to handle criticism from their customers and co-workers alike for future improvements. They have to take constructive criticism sportingly and not take it personally.
6. Could you share with us a recipe for your favourite steak sauce that's easy even for amateur cooks?
Chef Nick's Texas Kernel Corn Sauce
Perfect sauce to pour on your favourite steak, it is very simple to make as it requires only 4 ingredients in total. The ingredients you would need are:
Beef Gravy 500ml
Kernel corn 150gsm
Chopped onion 120gsm
Chopped tomato 100 gm
Steps:
Fried onion and corn together with some butter.

Add in beef gravy and tomato and simmer for 10mins.
Lawry's 5-course Christmas Eve dinner menu is available from $138++ per person.
Lawry's 5-course New Year's Eve dinner menu is available from only $139++ per person.
For early festive dining reservation and enquiry, please contact reservations@lawrys.com.sg or call +6568363333.
For more daily updates, please follow their Facebook.
LAWRY'S THE PRIME RIB SINGAPORE
333A Orchard Road #04-01/31 Mandarin Gallery Singapore 238897
Operating Hours
Lunch: 1130am – 230pm (Mon to Sat)
Sunday Brunch: 1130am – 400pm
Royal Tea: 230pm – 500pm (Mon to Sat)
Dinner: 500pm – 1000pm (Sun to Thurs)
             : 500pm – 1030pm (Fri, Sat, Eve of PH and PH)