The Kitchen at Bacchanalia isn't the newest restaurant in the dining scene, it is helmed by two exceptional chefs, Ivan Brehm and Mark Ebbels who are truly inspired by overseeing a kitchen driven by freedom and creation.
And by that, it is truly displayed through their effortless food creations.
Bacchanalia's 5-course menu reflects a lot about chef's well-traveled and multi-cultural experience over the use of ingredients, taste and texture. Let's go through some of the key highlights of each dish, while you can come and experience more.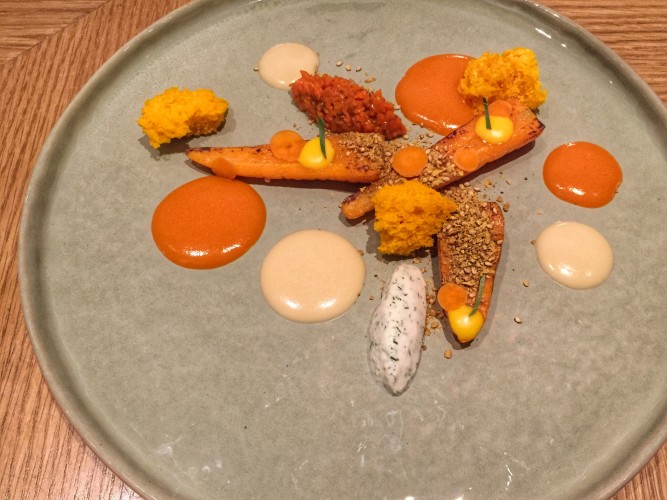 For the starters, we had some carrots accompanied with dukka and fresh cream cheese. Dukka is an Egyptian condiment that's becoming an international favourite. In this case, it is dipped with the light and fluffy bread.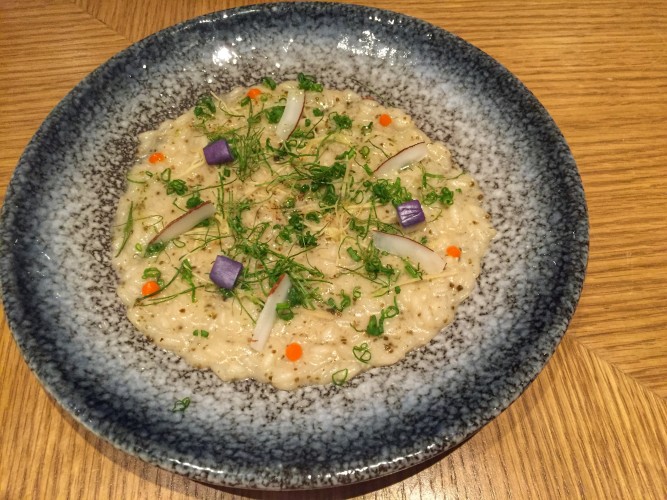 Though the first dish does not have distinctive flavours, the next dish is something to recommend – coconut risotto. It has own unique textures, sweetness and flavours. The fermented coconut is not overpowering and carnaroli rice is simply tasty.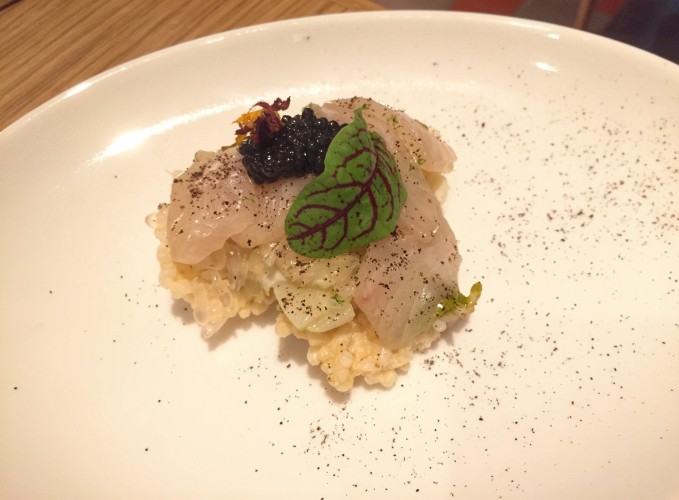 While hamachi "on toast" does impress us, personally, I enjoyed their uni pasta more. The lightness of the chocolate pasta is accompanied by sweetness of uni. Everything goes so well together.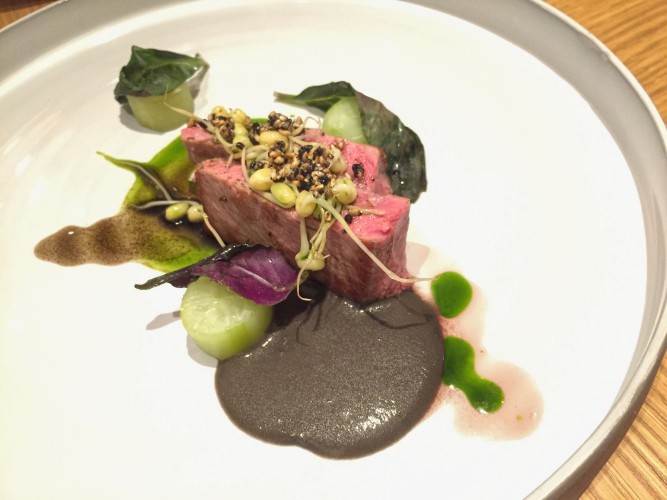 The next course was a beautiful piece lamb and its kibbeh. Kibbeh just means cracked wheat and it's a Lebanese food containing ground lamb with spices. For many lamb dishes, you will always end up having the gamey taste. This does not have it at all. The flavours from lamb dance lightly with flavours of mint and mung beans. Pretty interesting, my dinner companion truly enjoyed it.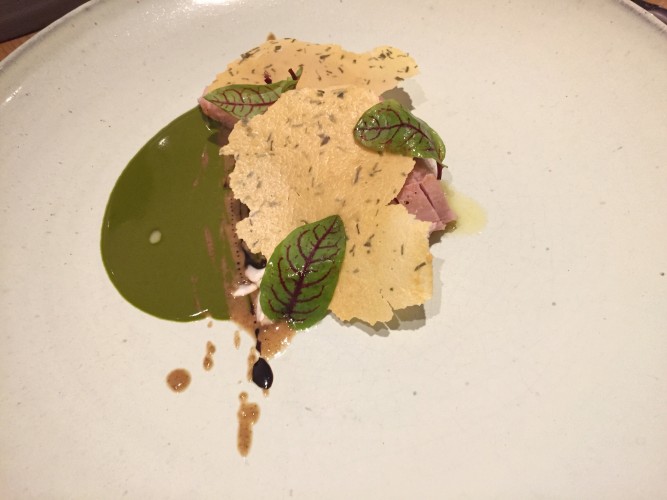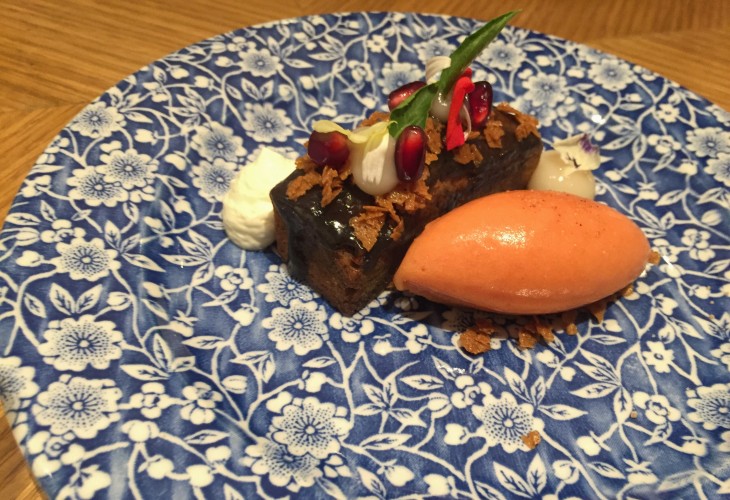 Pork was our next course that featured Iberico loin, walnut butter and tarhana. Nothing phenomenal but it's still good.
The final course was black sesame almond cake and pink guava sorbet. It is well balanced with the citrus-flavored sorbet, completing our evening of fine dining.
Verdict
Bacchanalia will be an excellent restaurant for its open kitchen plus intimate dining concept that's bringing a sort of connection between chef and diners. A lot of interesting concepts are well captured over chef's use of ingredients though there are some hits and misses.
I'll recommend anyone to come and try at least once.
Review Rating: 7/10
39 HongKong Street, (S) 059678
Operating Hours: Monday and Saturday, 6:00PM –10:30PM, Tuesday to Friday – 12:00 –2:30PM, 6:00 –10:30PM, closed on Sunday
Tel: + 65 9179 4552
Website: http://www.bacchanalia.asia/
Reservations: reserve via online or call
Nearest MRT: Clarke Quay