Ann Siang Hill, has a history of being named by its former owners, being once known as Scott's Hill and Gemmill Hill before  finally acquiring the name of its last. In this time it was known, at various times, as a plantation, cemetery, center for letter-writing, calligraphy and remittances to China, and then as a location where many clan houses stood side by side with social clubs that served the local glitterati between the 1950's and 1970's .
Today, it is a nostalgia tinged oasis hemmed in by massive metal structures of glass and steel that make up Singapore's Central Business District. What remains of this still bustling enclave are rows of refurbished and re-purposed shop houses from its halcyon days (even some clan houses still remain), landscaped walkways and an unequaled atmosphere that is distinctively local. Ann Siang Hill was spared the meretricious treatment masquerading as conservation of Chinatown proper and today sees within its quarters a continuation of a vibrant, living and breathing community that still clamours with life. Many eateries, bars, offices, celebrated temples, private clubs, other establishments and even quintessentially  chic boutique Singapore hotels line the street with a spirited dignity that belies the heritage of the area.
Singapore Hotel That's a Home
Ann Siang House, sitting at the top of the hill resplendent in a coat of Persian blue, further accentuated with blue lights throughout the facade at night and golden trimmings detailed in golden ones, it is a sight that draws attention. Shophouse aficionado and Ann Siang House owner, Ashish Manchharam, set out to make a home away from home with this project. To this end, reception is fuss-free, checking out is as simple as dropping off your key card and walking out the door. There is a kitchenette in several suites and there is a communal wash and dry area at guests' disposal. Within the room, the in-room drinks and snacks are included in the room price, doing away with all ambiguity and lessening any unexpected charges.

A Good Night's Rest
The Ann Siang House has 3 classes of rooms: deluxe, executive and suite. The rooms are 270-350 SF,  350 – 400 SF, 600 SF respectively, with the latter 2 room types equipped with a kitchenette, and the suite sporting a private balcony overlooking the historic streets below.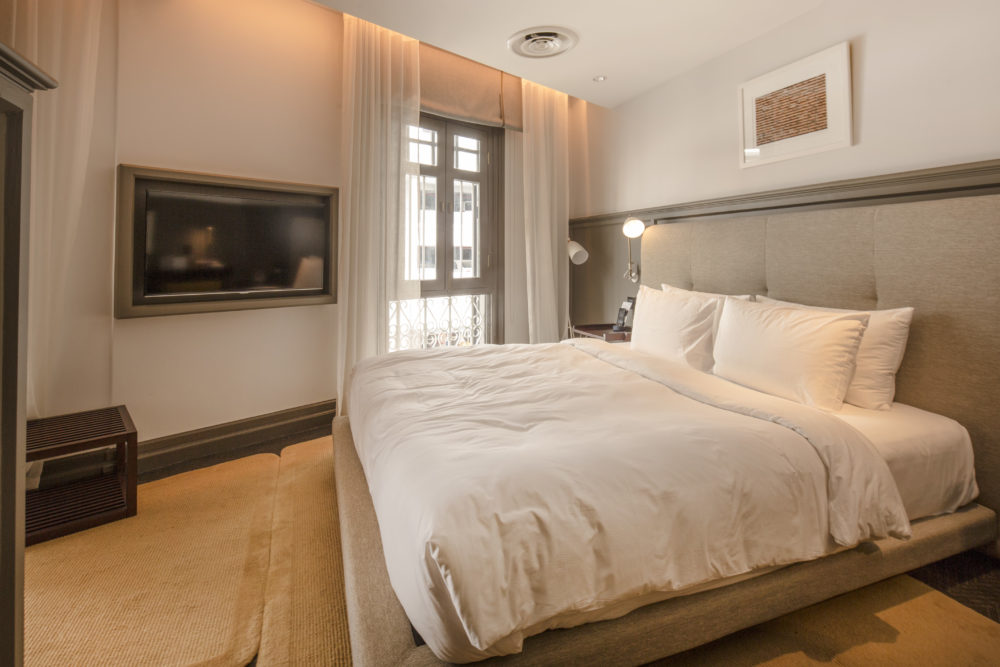 Back in the well appointed rooms, attention is paid to your comfort. The beds come with Hypnos brand mattresses which, almost guarantee a good night's rest. If you have not yet heard about Hypnos mattresses, you will definitely not forget about it after a stay at this Singapore hotel.
On the night stands flanking the bed, there is a cell-phone with access to the internet free for use on one side and a Tivoli audio system that syncs with your phone on the other. The television swivels outward from the wall to accommodate TV viewing from a supine position on the bed.  After all, if you have a Hypnos bed, you will want to make the most of it.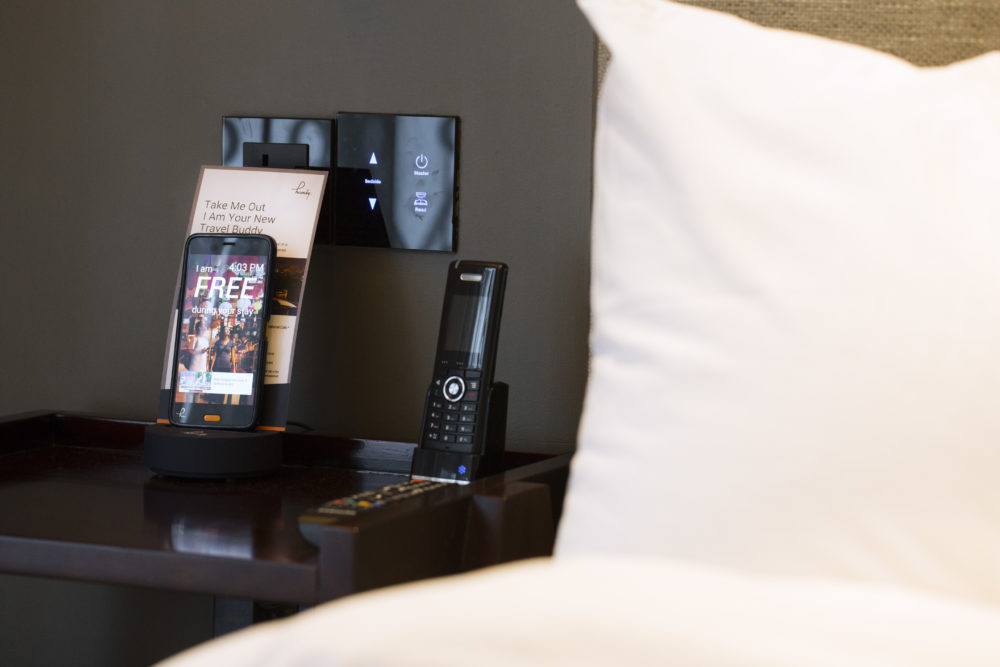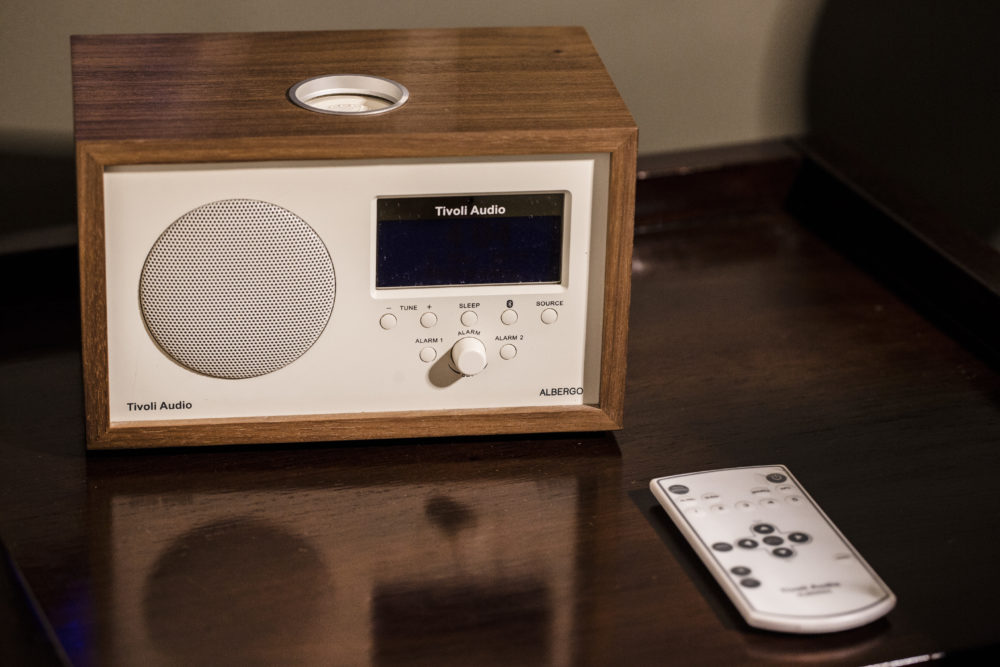 If you are not inclined to work on the bed or duty calls, there is a work desk with table lamp at your disposal. It can get rather dark, so one again, I mention the bed. It's what definitively defines the room.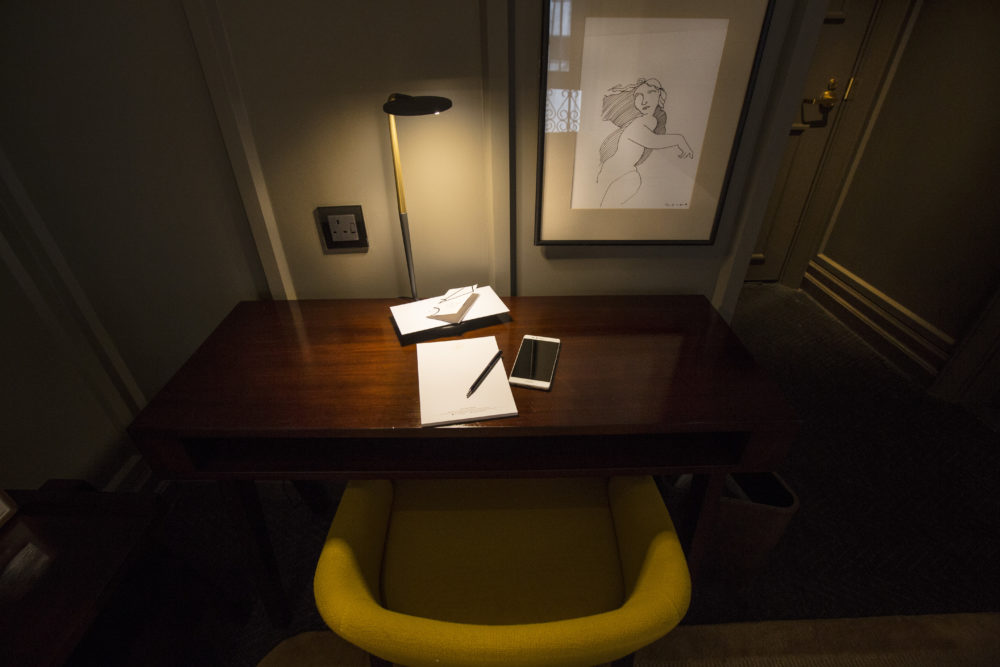 Generally, the interior conforms to a neo-colonial style with plenty of natural materials, natural light and accouterments that make a decent attempt at transporting guests back to a simpler, idealised version of a bygone era. I was particularly taken by the sheer curtains and how it diffused harsh incoming light into an illusory, dreamy haze that relaxes the eyes, mind and body. The richly saturated yellow-orange hues from the rattan matting on the cupboards grounded the design with an earthly colour while the interwoven strips of material was almost mesmerising when looked upon too intently.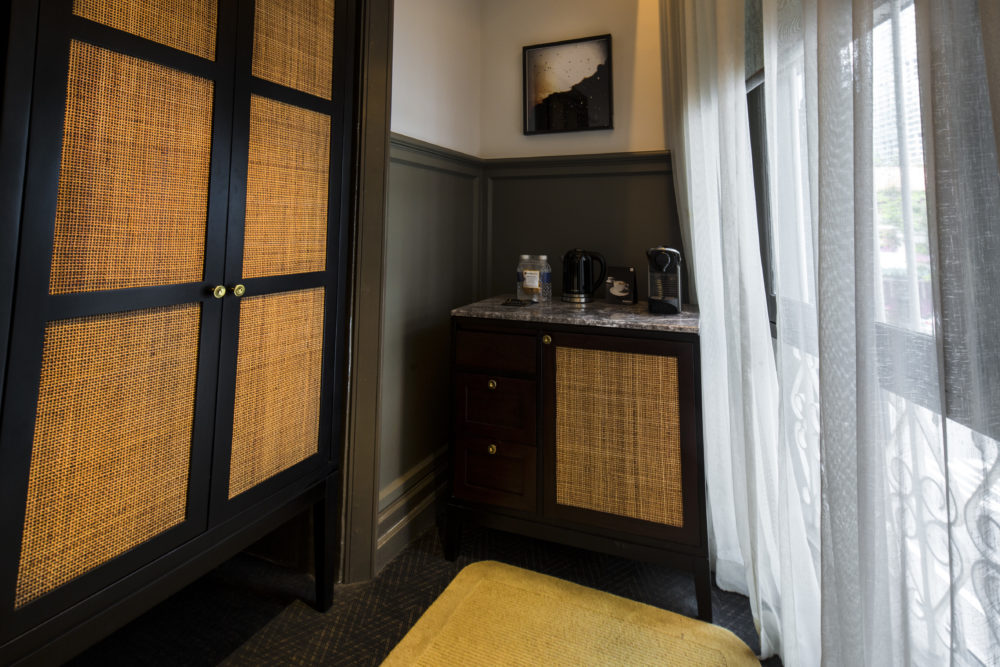 The classic design continued into the toilets with screen doors separating shower, sink and commode from the sleeping area and a retro modernist style dominating. Stark whites and blacks, straight lines were recurring features.  The shower area includes both regular and rain showers with adequate water pressure. The shampoo, conditioner and shower gel was similarly well considered and of high quality.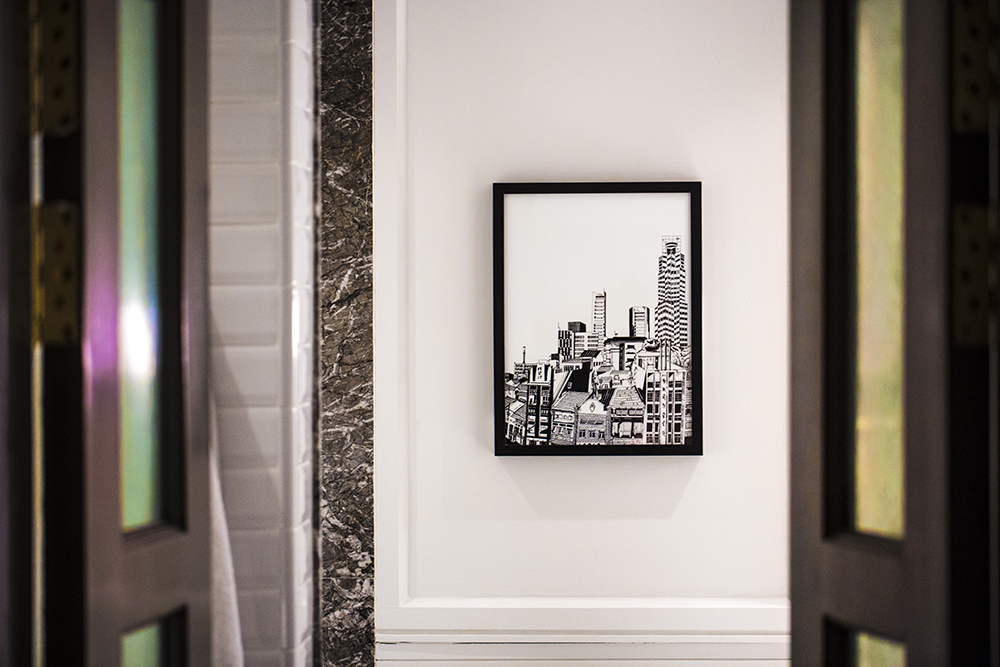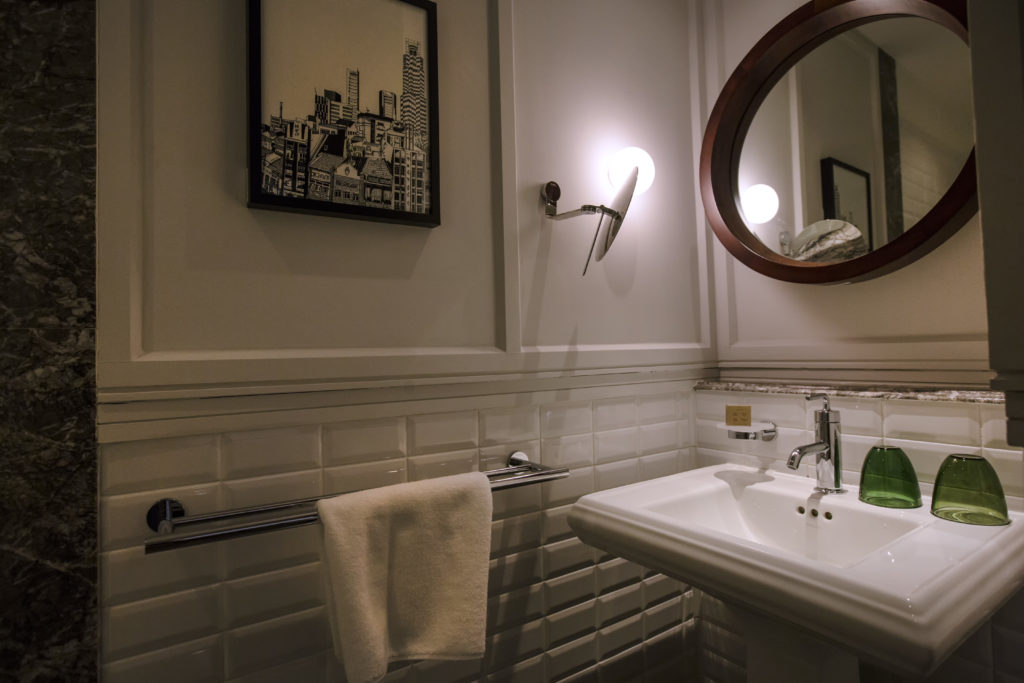 Rounding Up the Experience
Coincidentally, as the name "Ann Siang" suggests in Mandarin, the stay here was both peaceful and restful. A relaxing stay here is perfect for a staycation, the business traveller or for a stroll down memory lane. The dining, drinking and entertaining options here alone make it an enticing option. My personal favourite is steak frites at Les Bouchons.
In the mornings, breakfast is served in the adjoining restaurant, Blue Label Pizza & Wine which, also claims to have the best pizza in Singapore on its regular menu. However, for me, this is where the sticking point comes in. It is a bitter sweet moment as takes away some of the shine from an otherwise faultless experience. On weekdays, sleeping in might prove difficult as the stirrings of human activity begins at about 7-8 am and rises in a crescendo to a cacophony of city noises. My room which faced the main road had large glass windows that, along with all the scenery, let in all of the sounds of the new day which breakfast only served as a small consolation. With this in mind, I would rate my personal experience here 6/10.
For more details:
Ann Siang House
Address: 28 Ann Siang Rd, Singapore 069708
Tel: 6202 9377