Innovative brunch culture at Roast Bangkok
Located on the T1 of The Commons, Bangkok, Roast Bangkok blends into the innovative set-up of the lifestyle-centric place.  The cafe's decor has the right amount of an open-concept cafe look accompanied by an interesting layout.  The peek-through kitchen sets the arterial vibe of the entire cafe.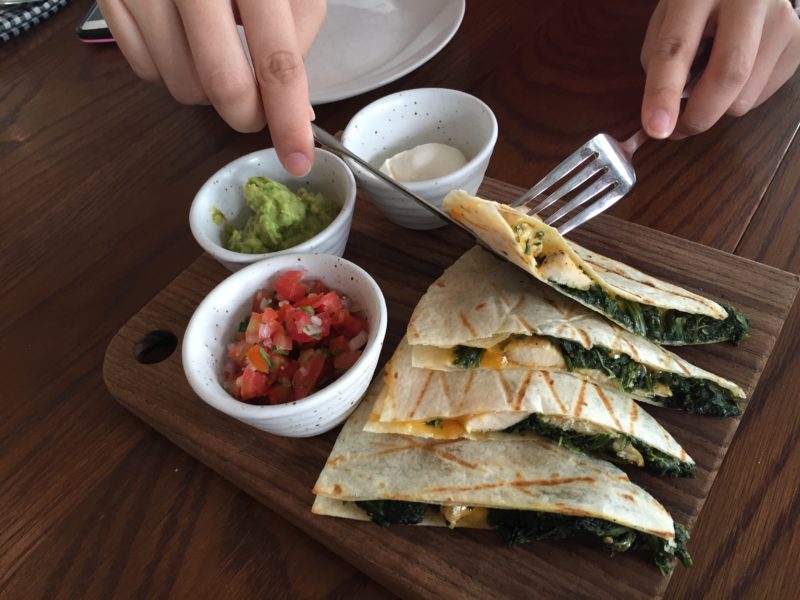 At Roast Bangkok, they treat their coffee seriously.  The vibe at The Commons is contributed largely by hip yet artsy culture of Bangkok.  With Roast, it creates a wide but relaxing space that is able to communicate different vibes through its different corners. Patrons get to chill over good food, good coffee for a weekend.
The quesadilla is one prime example of the interesting dishes that fill their rather extensive menu.  This starter is decked with generous grilled chicken chunks which gives the dish an amazing sweetness.  The dish is also a texture fest. Simply yummy.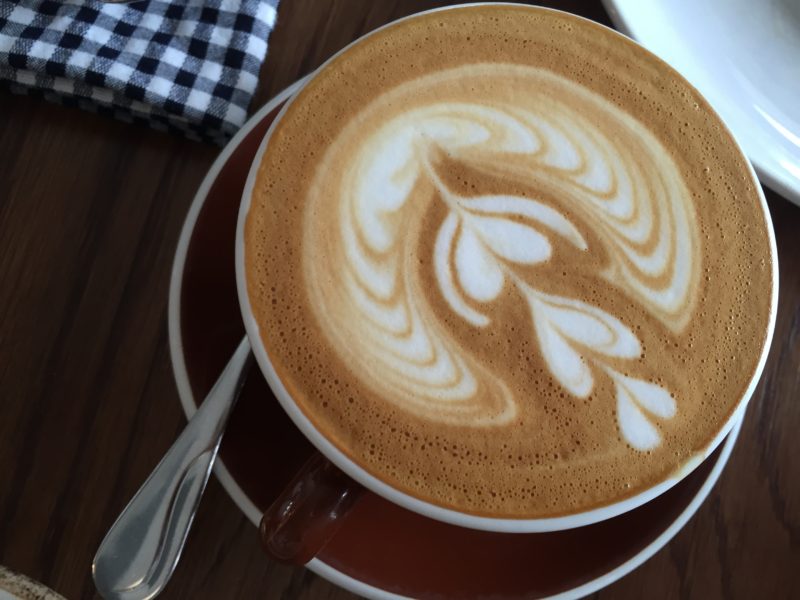 Their latte is definitely a beverage meant for any coffee lover.  There's a savory tone for the drink.  This drink has a unique proposition given its novelty.  It's simply appetizing.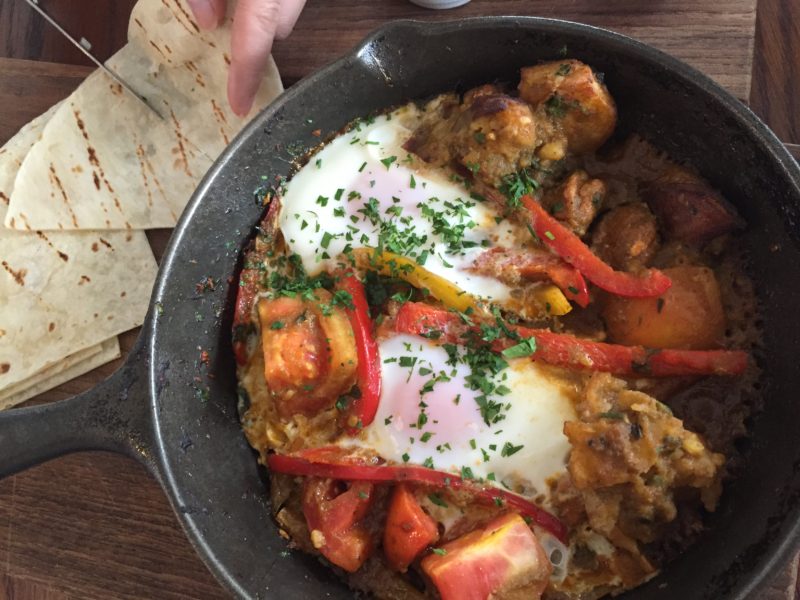 Huevos Rancheros is savoury and intense in its taste.  The baked eggs are soft and sweet, and the natural sweetness of the chorizo helps to manage the savoury-ness of the flavours.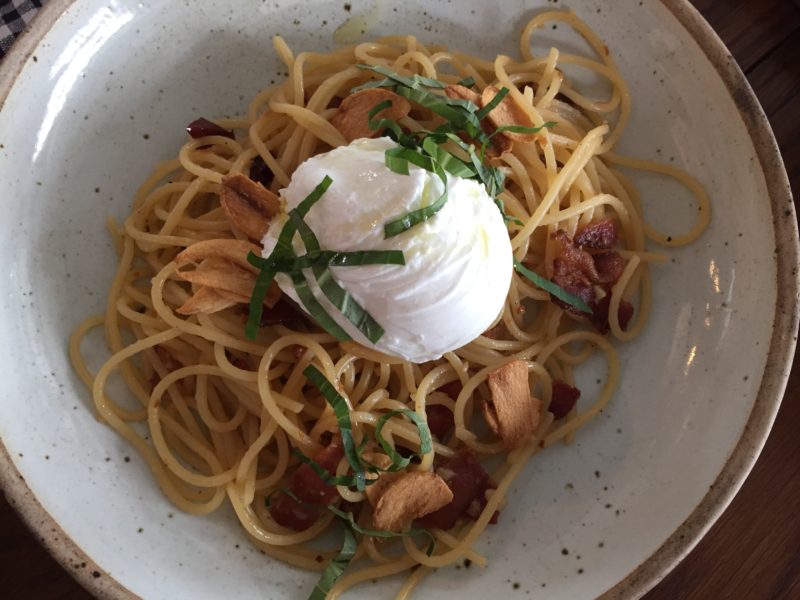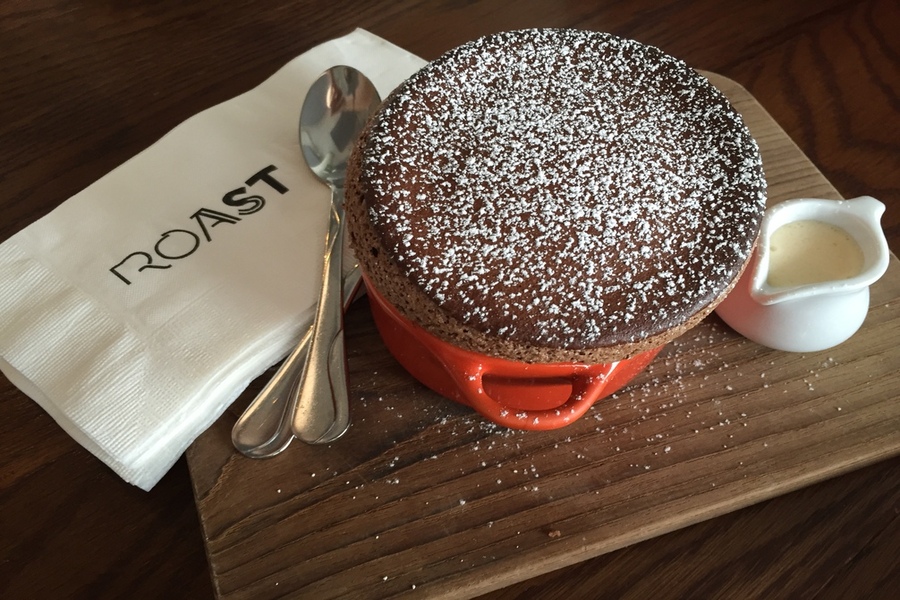 The bacon and garlic pasta works its magic with tastiness. The flavors ought to come out more.  The star of our review will be their chocolate souffle. If you, like me, is a dessert lover, this souffle will surely set you to come back for it again.
Verdict
All in all, we had a good experience at Roast Bangkok. The food was good, coffee was good with quality and the interior is filled with very interesting layout and features..
Review Rating : 8/10
Unit #T1 (Roast), The COMMONS 335 Thonglor Soi 17, Sukhumvit 55 Klongton Nua, Wattana, Bangkok 10110
Tel: +66(0)2 185 2865
Email: admin@roastbkk.com
Opening Hours: Mon-Thu: 10am-11pm Fri-Sat: 9am-11pm Sun: 9am-10 pm
Nearest MRT: Thonglor