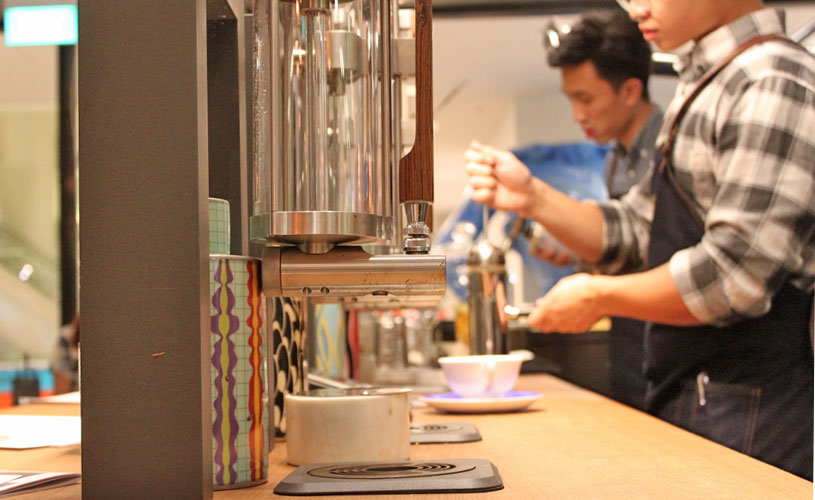 The Coffee Academics shouldn't be a name unfamiliar to frequent flyers to Hong Kong. The chain hails from Hong Kong and has been consistently lauded as not just an excellent coffee joint, but a roastery as well – producing their own brand of coffee.  In my own personal experience, the Mediterranean food menu was something that I entirely enjoyed and they've brought some of those flavours here.
They had initially wanted a space that's like their Hong Kong outlets, in neighbourhoods with character, and a space they can build up from scratch but they finally selected Scotts Square. They certainly did not compromise on their character though. Out of all the cafes in Orchard, they picked Scotts Square because of On Pedder's lifestyle approach in design. And naturally, their own space is artfully designed as you can see from the photos to come.
Raising the bar for cafes in Orchard Road
Besides having an excellent list of different inhouse blends, and as many ways to brew coffee than you think possible, The Coffee Academics has a good list of teas as well, and the Roasted Citrus Tea is one such example. Torched at its zest, releasing an effervescence of citrus-y fragrance, this beverage is definitely as uplifting as it is delicious.
The Pepper Agave Coffee was a concoction that we had to try.  Don't expect the spicy notes of the pepper to hit you. The pepper serves more as a spiced scent rather than a taste changer. It interestingly switches the bitterness of the coffee off as this scent hits you. A pretty exhilarating experience if you ask me.
Dinner at The Coffee Academics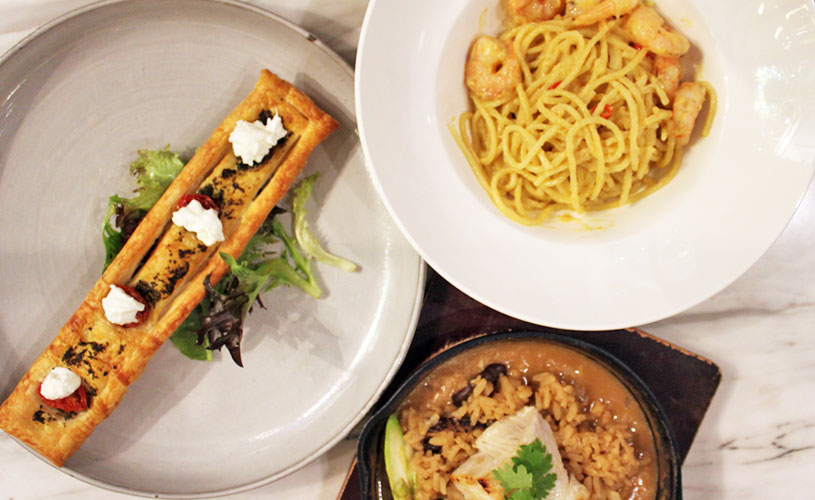 Everyone naturally associates TCA as a brunch place because of coffee. But TCA is honestly a great place for dinner as well. They recently launched a Weekday Dinner Menu with their solid favourites, and some local culinary twists that we all enjoy – from a Salted Egg and Prawn Wafu Pasta (S$30), Duck Confit (S$38) to a Lobster Roll (S$49) and a few more. The price of the mains include a Savoury Tomato and Pesto Tart and their Signature Coffee Beverages and if you like dessert, just add S$5 for their homemade gelato or their daily dessert tart.
The Prawn in Salted Egg Pasta is probably a dish they are trying to adapt for local flavours. But while the dish delivers in creamy, salted egg fragrance, it was a little under-salted. An easy fix for sure.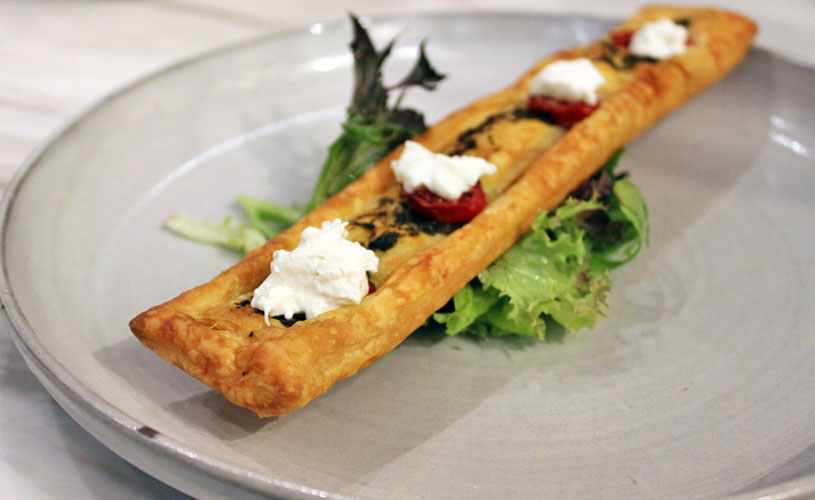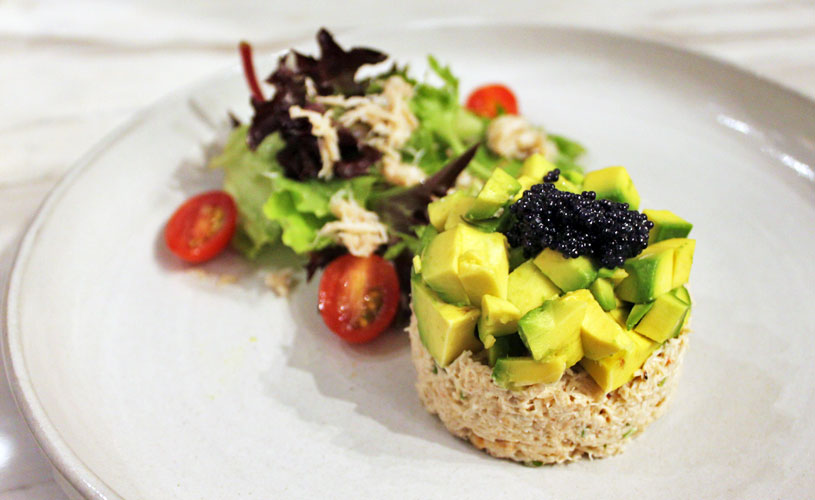 An a la carte item out of the dinner menu was the Crab Salad with Avocado. Creamy chunks of crab meat is topped with fresh, luscious avocado pieces topped with rich black caviar. Cutting through the trio and having a bite is the best way to do this, and the combination of textures, with capers and dill in the salad cutting through the richness – made this quite a starter.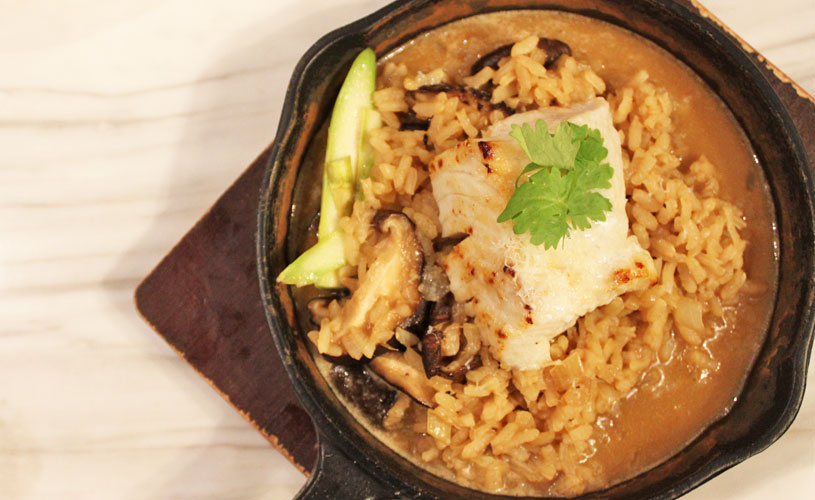 The Miso Cod Risotto was teeming with miso flavours, including the stock that's used to cook the arborio rice. The baked cod has obviously been marinated sufficiently long enough, and cooked just right so the fish just folds off the grain. The char-grilled surface gave a smoky aroma as well. This dish definitely delivered on taste, but I thought the arborio rice was a little overcooked, and gave little bite. 
The Golden Snapper Escovitch (S$32) was something that came slightly disconnected. The seared surface gave an impression that it'd be crispy but the skin was unfortunately quite soaked with the broth it came in, which unfortunately didn't come too well-salted as well. I personally don't take to foods that are overly salted but this could better be enhanced with more savoury flavours. I liked how the fennel was introduced into the broth though, and the fried polenta balls were definitely a great distraction.
Closing it off with coffee-based desserts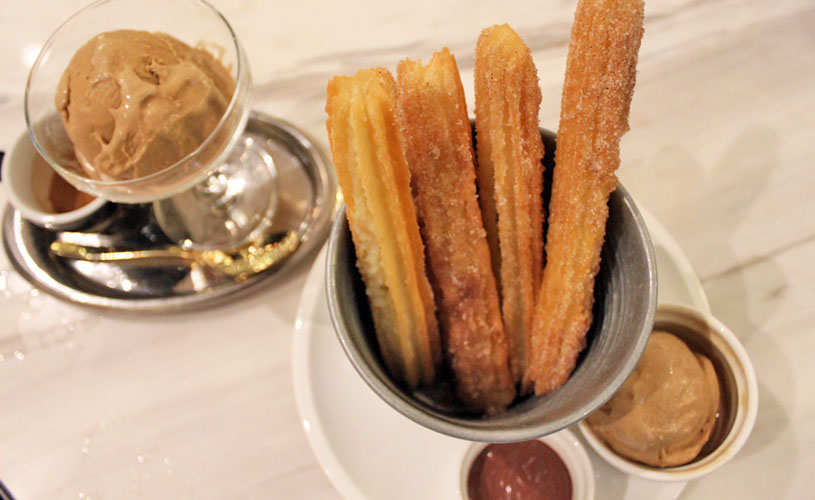 Their signature dessert dish definitely didn't disappoint. The churros were fried to a beautiful golden-brown, and so delicately crispy on the outside, but soft and chewy in the centre. It came with the traditional chocolate sauce, and their homemade coffee ice cream which I must say, has been a personal favourite because of my preference for espresso ice cream.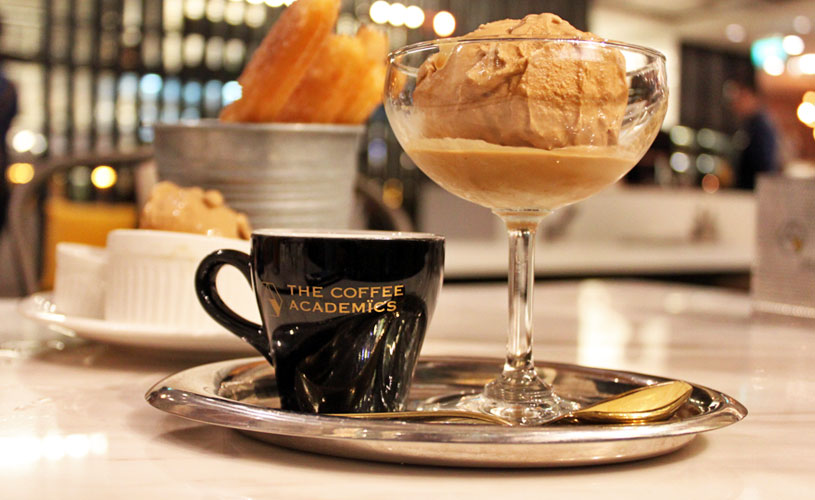 Vanilla IS boring. And so they have their affogato with their homemade ice cream to spice things up a little. And of course, with TCA's own roasted coffee swirled into the ice cream, the result is a bitter-sweet symphony that gets better.
Verdict
TCA's definitely pushing its boundaries as a cafe, serving Mediterranean fare above their core coffee competencies. And honestly, there's little to fault in its food, and with the introduction of a cocktail bar counter area in the coming months – we are sure we'll be back.
Review rating: 7/10
The Coffee Academics Singapore (Map)
6 Scotts Rd
#02-01/02 Scotts Square
Singapore 228209
Tel: +65 65381940
Hours: Daily from 9am to 9pm
PS: If you are doing brunch on a weekend, make sure you make a reservation!