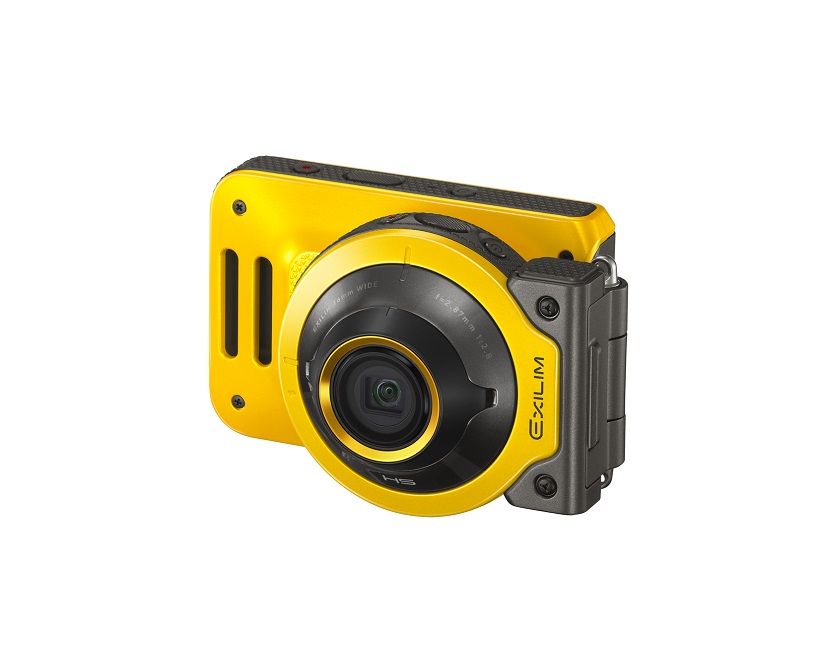 Singapore will be the first country outside of Japan to launch the new camera
Casio Singapore today announced the launch of the new EXILIM EXFR100 outdoor camera, designed for those who enjoy outdoor pursuits and hands-free photo-taking and video recording. It is the follow-up to the highly successful EXILIM EX-FR10, which clinched the coveted Editor's Choice: Innovation Award at the annual HWM + Hardwarezone.com Tech Awards earlier this year.
Like its predecessor, the new EXILIM EX-FR100 features a rugged shock, water and dust resistant design that can be easily operated single-handedly. The FR100 retains the detachable design which enables users to attach the camera module to virtually anywhere via an assortment of aftermarket accessories, and use the controller remotely to capture truly unique angles of photography. Equipped with a new 16mm ultra wide-angle lens, the FR100 is equally adept at taking selfies, large group photos, as well as landscape photography while traveling or during outdoor activities.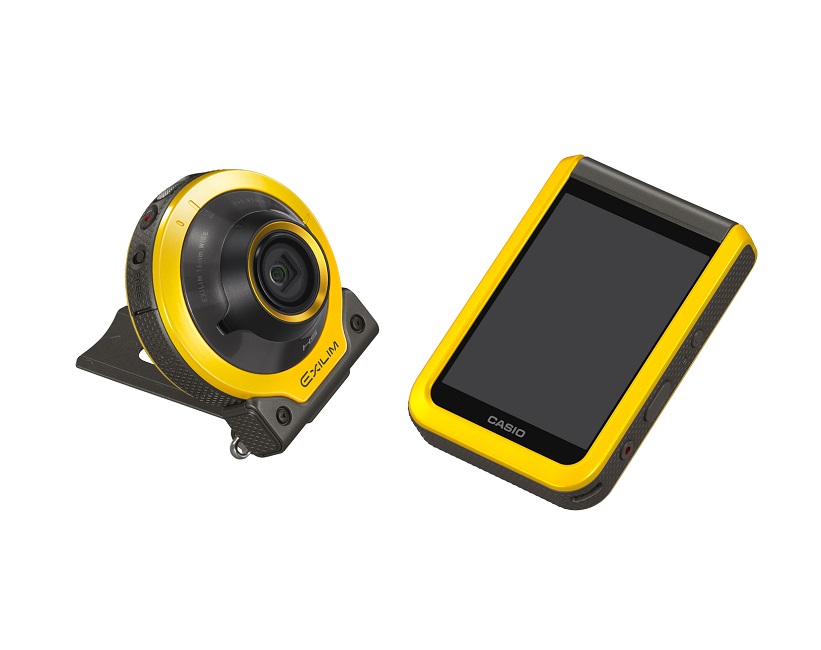 Enjoy the moment without missing the shot with the Intelligent Interval feature
One of the key highlights of the FR100 is the new Intelligent Interval feature, designed for enhanced hands-free shooting while on-the-go. Incorporating the EXILIM high-speed HS3 engine, sensing technology, and image analysis, Intelligent Interval automatically selects and saves photos taken during high-speed continuous shooting, while leaving those with too much blur and slant for the users to go through at their convenience later. This new feature allows users to keep just the best shots while enjoying the moment as it happens.
Create exciting video montages with the Highlight Movie function
Users can also look forward to sharing their holidays and travel experiences in the form of video montages via the Highlight Movie function. The Highlight Movie function is designed such that users do not require complicated software on their computers to create fun video montages of their activities or their holidays. It enables users to select both photos and videos from a specific day, and create a show-reel that can then be sent via Bluetooth and the EXILIM Auto Transfer to the users' smart device, which can then be uploaded onto social media.
Accessories 
Casio has also launched new accessories designed for the FR100, which customers can purchase based on their usage preferences. The marine case (EAM-5) is waterproof for depths of up to 20- meters, and is even backward compatible with the EXILIM EX-FR10. The antenna cable set (EAM-6) is a specialized underwater viewing device, from which users can view marine life from the surface. An LED ring flash attachment (EAM-7) enables users to take images while in low-light conditions. Other accessories include the tripod mount (EAM-1), multi-angle clip (EAM-2) and a multi-angle belt clip (EAM-3).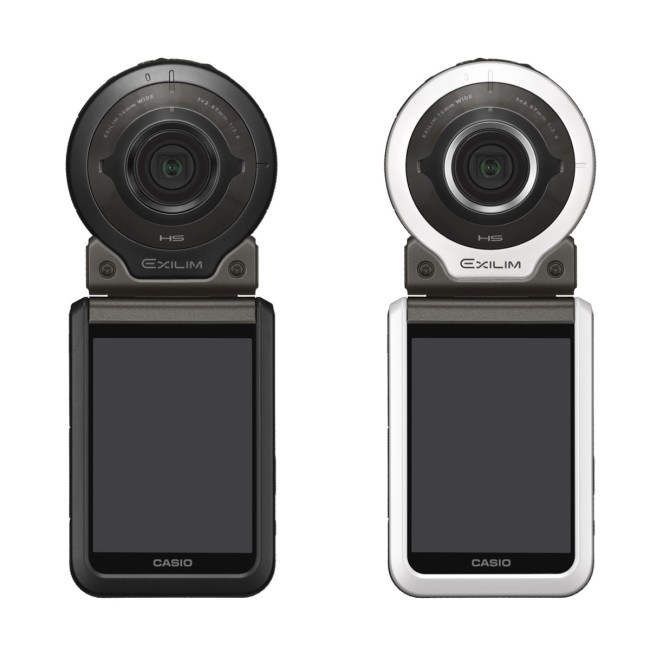 Prices
Available in yellow, white and black, the new EXILIM EX-FR100 will be available in Singapore from 14-December, 2015, at a recommended selling price of S$699.00. Bundled accessories include a carabineer clip attachment and tripod nut.
EX-FR100 Pre-Order Promotion
Pre-order starts now till 27 December 2015, and only limited to the first 50 customers. You can also get additional S$100 discount if you trade-in with any cameras. FR100 will be available in Yellow, Black and White. For those who do not want to purchase the promotional bundle, you will be able to buy the camera in stores from 15 December.
The authorized retailers for the pre-order are like Alan Photo, Aik Seng Photo, Song Brothers, Best Denki outlets, Harvey Norman outlets, etc. For more daily updates, visit their Facebook.