Perched at Fullerton Pavilion, Catalunya Singapore is a glass-encased dome floating atop waters. What brings us there? The eclectic spread of home style Spanish tapas for Catalunya's Weekend Brunch is possibly so famous that most people will highly recommend.
Together with Miguel Espinosa, Catalunya's floating kitchen prepared us with a delectable range of Spanish tapas and amazing cocktails.
New Bar Manager Miguel Espinosa
Catalunya welcomes Miguel as Bar Manager with a decade of bar management experience across Europe, Argentine Republic, Spain and the United States.
Being a shy yet talented guy, Miguel talks about the science of mixing crafted cocktails using both basic and advanced techniques for Catalunya bar!
Cocktails We Loved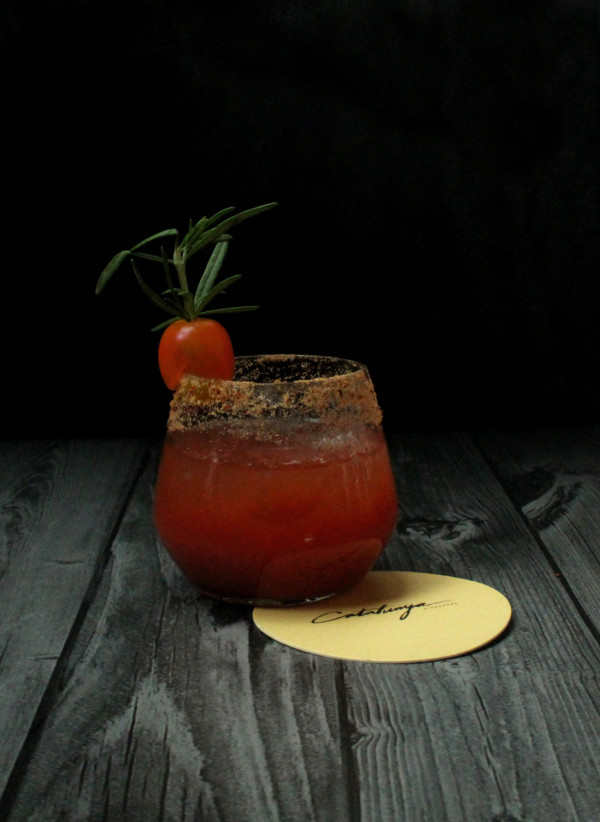 For one, it is his twist to the classic Bloody Mary cocktail that he has named Bloody Rosemary. It features a sous-vide of green pepper and basil in vodka. Grilled tomatoes are puréed with dried chilli, cucumber and chipotle mix before adding to the mixture. Rosemary is smoked into the vodka. Full with flavors and character.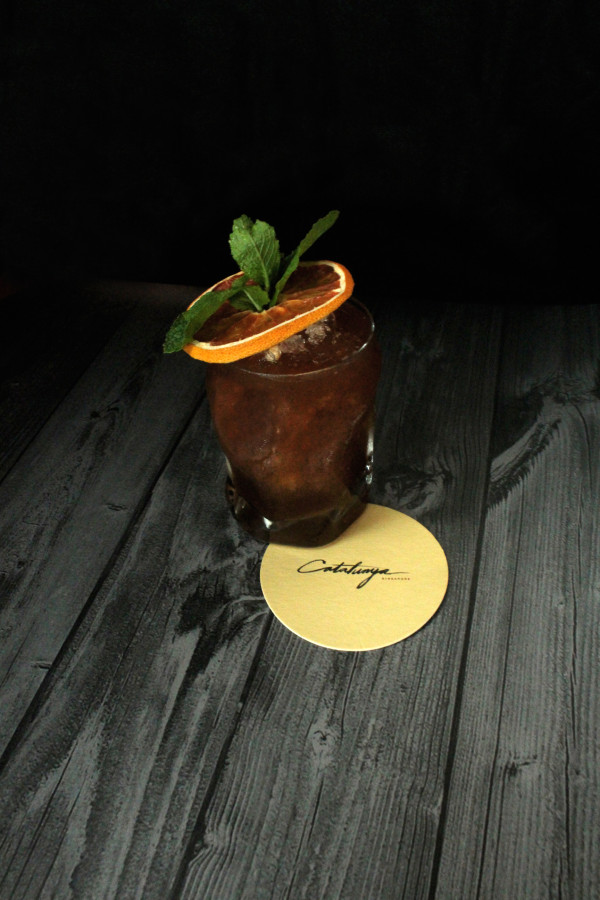 The Dark Side. Infusing with Jägermeister liqueur, Campari liqueur and grapefruit juice topped with cava. Miguel gets this cocktail inspiration from Argentina where he used to reside.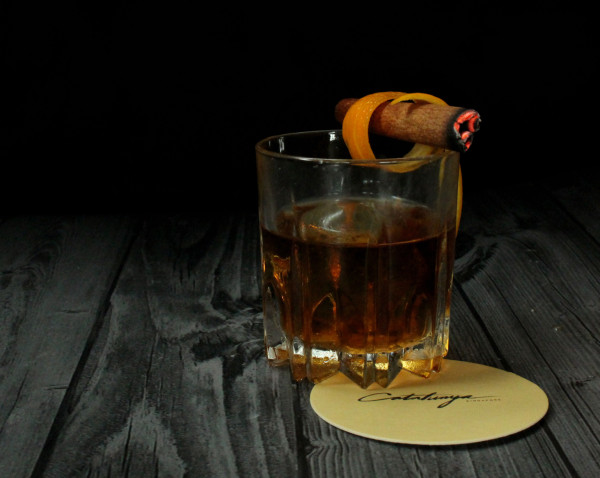 Banana Rum Fashioned. There is a sous-vide of rum with dehydrated banana stirred well in muscovado sugar, plus bitters and dark rum. The burning cinnamon stick adds an attractive characteristic to the cocktail.
Food We Loved
Whilst we roamed with a delicious line of new cocktails, there were some picked home style tapas that we loved about Catalunya.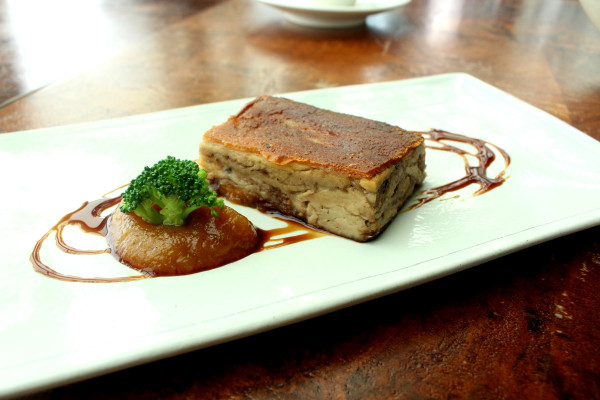 Famous Suckling Pig. With differing taste opinions, some may think that this will be gamey. To my surprise, it has a very crispy skin with very tender meat.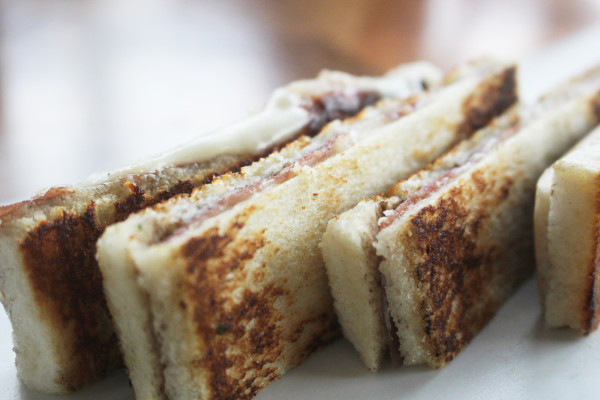 Bikini. Oozing with free flow of cheese, the mother of all sandwiches, they are filled with truffle and jamon.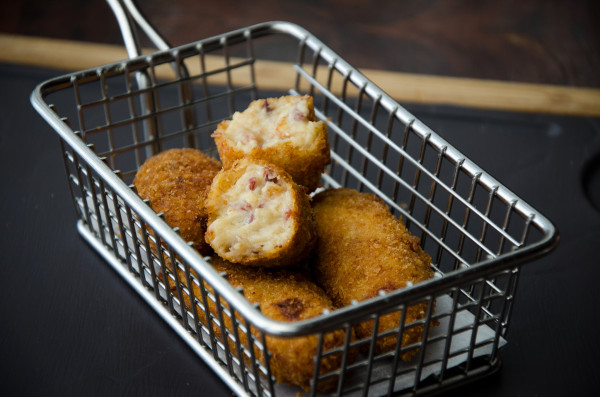 Jamon Iberico Croquette. Probably, this forms one of our MUST EATs. Powerful flavors with loads of iberico.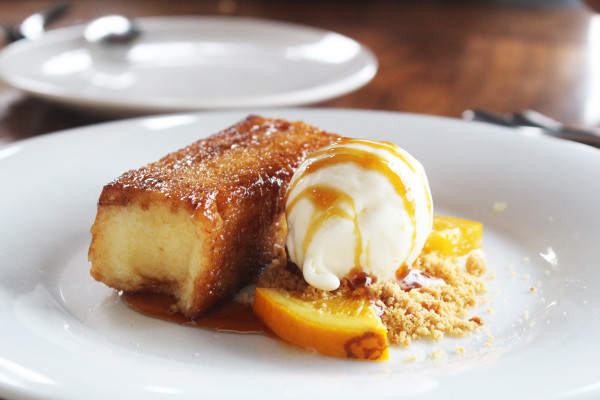 The Torrija. Totally contented to end the meal with the overflowing sweetness of smoked milk ice-cream. We have more good news about Catalunya's festive gourmet activities!
Christmas Bingo Brunch with Passion
Catalunya will host a three-day Christmas Bingo Brunch with Passion from 25 – 27 December 2015 where we'll show our guests what it truly means to feast and party the Spanish way! With the grooviest tracks by our resident DJ and an endless array for over 30 varieties of Spanish brunch items to indulge, there will be the restaurant's signature Traditional Suckling Pig and Seafood Paella on top of the free-flow Jamon Iberico, Churros, Tortillas, Christmas-themed desserts and more! Also stand a chance to win a pair complimentary pair of return dining vouchers at our mass Bingo game that will be conducted over all three days! For the little ones, the team has prepared a fun Christmas-themed craft activity to keep them entertained all day while the adults have their fill of Sangria.
Christmas A La Carte Special
Catalunya's floating kitchen on the waters of the Marina Bay will be preparing two yuletide a la carte specials from 18 – 27 December 2015. Guests can have a taste of what an authentic hearty meal would be like in a Spanish home with our Christmas Canelon with Black Truffle and the Spanish Escudella- both of which are the two must have dishes during the Christmas season in Spain.
New Year's Eve Degustation
Close the year with an extravagant 10-course feast and front row seats to the magnificent fireworks display at the stroke of midnight at Catalunya Singapore. Priced at $488++ per person, this exclusive one-seating only dinner will allow guests to savour extensive 10-course menu featuring premium seafood items to pamper our guests after a year of hard work.
New Year's Eve Rooftop Countdown Party
It's going to be one of the most spectacular fiestas at the top of the Fullerton Pavilion where Catalunya's Resident DJ Heffny will spin the greatest hits from 2015 accompanied by an unblocked view of the countdown fireworks at the Marina Bay when you purchase Catalunya's New Year's Eve Rooftop Countdown Party tickets. Ticket holders will also get to enjoy a complimentary glass of champagne.
Pre-sale tickets can be purchased via email to rsvp@catalunya.sg at $98 nett or at the door from 9pmonwards on 31 December 2015 at $128 nett.
Do visit http://www.catalunya.sg/ for more information!
Follow Catalunya's Facebook for more daily updates!
Catalunya
82 Collyer Quay Singapore 049327
Operating Hours
Monday to Sunday, 12pm-2am