Park Hotel Farrer Park's casual yet chic restaurant to offer authentic Halal-Thai flavours with Ramadan menu
From 26th May to 24th June 2017, Blue Jasmine, which is located at the new Park Hotel Farrer Park, will offer a unique Ramadan menu – delivering authentic Halal-Thai flavours in a contemporary setting.
This Ramadan, diners are invited to tuck into an Iftar menu like no other, as they gather to break fast after sunset with their loved ones. At Blue Jasmine, diners will indulge in a sumptuous buffet selection with a menu inspired by traditional flavours and Thailand's street food culture.
Created by Executive Chef Bright Kan San, alongside Ms Duangjaisantisuk Nipaporn and Ms Donnapa Phongraksa, the Halal-certified Ramadan menu brings together Thai favourites and inspired new additions. From vibrant salads and fiery appetisers to steaming soups, spicy curries and hearty stir-fry dishes guests can also indulge in a wide variety of sweet treats and a refreshing drinks menu.
Stand out dishes from the extensive menu include Stir Fried Minced Lamb with yellow curry sauce, Roast Duck Red Curry with zesty grape and pineapple and Stir Fried Beef with long beans and holy basil pesto.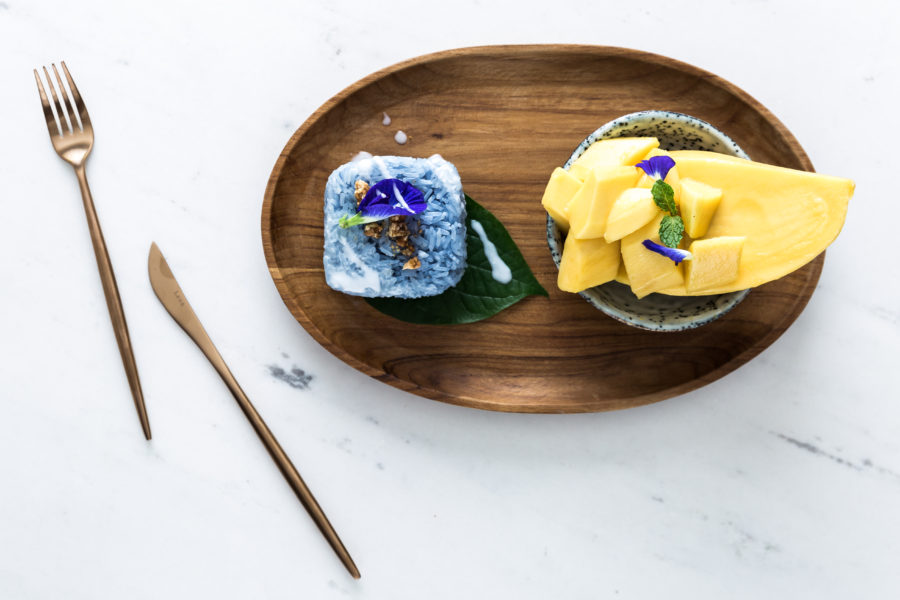 Desserts will provide the ultimate ending to the decadent feast with favourites such as Mango Sticky Rice and Sweet Sago with chendol, jack fruit, melon, stir fried peanuts, gula Melaka, chocolate and strawberry sauce.
Designed by award-winning design agency FBEYE International, the casual yet chic Blue Jasmine reflects Asia's rich tapestry of cultures, set against a backdrop of rustic red bricks and crisp white tiles. Diners have the option of dining indoors or within the restaurant's lush alfresco area, which features striking views of Singapore's city skyline.
The Ramadan Buffet Menu is available from 26 May through to 24 June 2017 and priced at $38++ per person.  The buffet will be available daily from 6.30pm to 10.30pm