This will probably put you to Christmas mood. If you are clueless at this moment, or have no ideas over the shopping for Christmas gifts, here is a fun suggestion – fresh fruits workshop from Rainbowly. It's all about customizable fruit bouquets or dipped fruits arrangement.
On a lazy Sunday, we had our learning adventure with Rainbowly's workshop. We noted down 7 good reasons on why you should sign up for Rainbowly's workshops!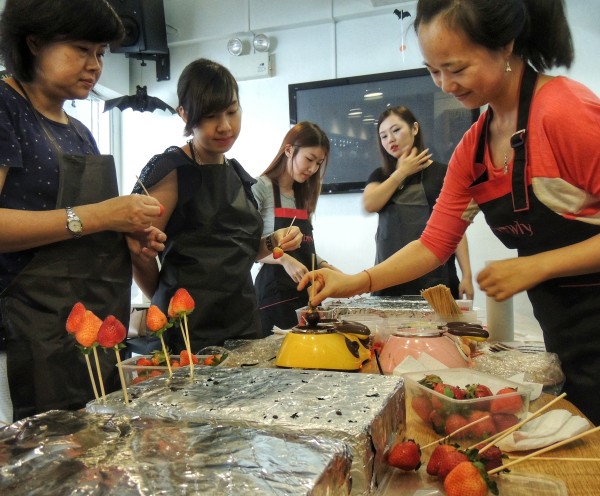 Professional. Rainbowly engages a UK professional to train their fruit artists to do the arrangements at international standards.
Premium Quality. The chocolate used are high quality chocolate imported from Europe. They are paired with luscious fruits that are freshly imported globally from USA, Australia and France. Rainbowly aims to create artisanal pieces of art that leave you gastronomically impressed.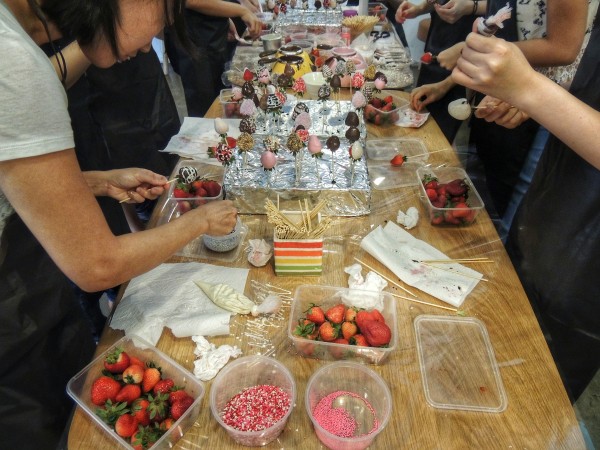 Easy Learning. Pick a pot. Layer your base with lettuces. Stick your strawberries together. The fruit artisanal coach is patient to coach you. The workshop is curated with easy learning steps for many beginners.  
Good Variety. You will never get bored during Rainbowly's fresh fruits workshop. You will get to explore and make many decorative designs. It is really fun.
Hassle Free. While Rainbowly team aims to create a fun workshop, they have all the resources and equipments for you. Save all the time and hassle to do them from home!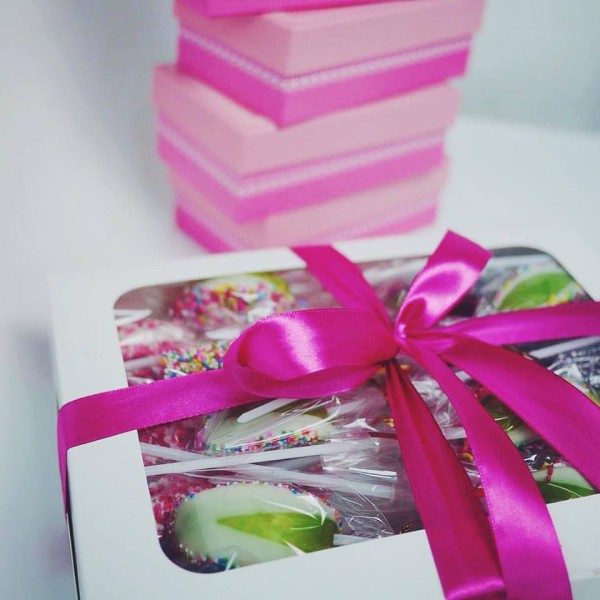 Good Gift Ideas. At the end of our workshop, the pots were filled with colorfully decorated fruits. They were awesomely packaged like gifts.
Very Customizable. Rainbowly is definitely not all about these workshops. It is the pioneer for bespoke fresh fruit bouquets and dipped fruits arrangement. Their services are customizable towards their customers' needs. Their products become stunning centerpieces to celebrate birthdays, festive holidays, and weddings too.
If this thrills you to make your own Christmas gifts, you will definitely get to try them as Rainbowly will be organizing one festive themed workshop during December! Stay tuned.
For more information about Rainbowly Singapore, do visit www.rainbowly.com
For latest updates, follow their Facebook!
[Article and photography are
:

 
Co contributor and Ex founder,  Tay Yong Chuen]