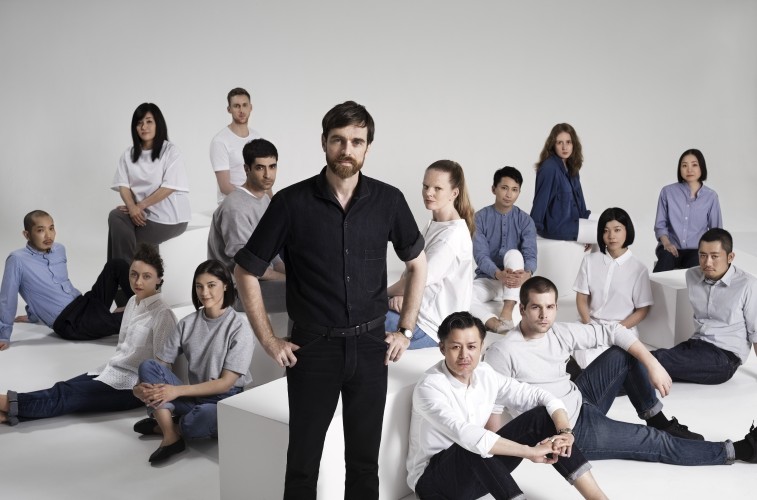 UNIQLO announces the appointment of Christophe Lemaire as Artistic Director of the newly established UNIQLO Paris R&D Center and the new Uniqlo U line. The first Uniqlo U collection has been created with Lemaire's dedicated Paris team and will be unveiled in Paris in early July. Uniqlo U features innovations while keeping the LifeWear philosophy of providing comfortable clothing that matches all lifestyles. The line will launch worldwide in the Fall/Winter 2016 season.
Commenting on today's announcement, Tadashi Yanai, Fast Retailing Chairman, President & CEO said, "I am delighted to welcome Mr. Christophe Lemaire as a member of the UNIQLO team. I have time and again been astonished by his outstanding talent in working together to create the UNIQLO AND LEMAIRE collection. I look forward seeing more of the innovations that he inspires, and I am confident that his tremendous experience and talent will thrive at UNIQLO."
Christophe Lemaire said, "In working on the UNIQLO AND LEMAIRE collection, I found UNIQLO's commitment to product development, high quality, and teamwork truly impressive and inspirational. It is a challenge and a joy for me to be part of the team designing UNIQLO LifeWear – everyday clothing that resonates with people worldwide."
Christophe Lemaire previously served as artistic director and in similar roles for such renowned global fashion houses as Lacoste and Hermès. Together with Sarah-Linh Tran, he created the UNIQLO and LEMAIRE collection, which debuted in October 2015 and was completed with a Spring/Summer 2016 range that launched in March this year. Fashion industry experts and customers around the world have lauded the line for its excellence.