Along Keong Saik Road, with many sprouting hipster cafes to eateries, we will spot this traditional and well grounded barbecued pork retailer – Kim Hock Seng Bak Kwa.
Have you tried their Bak Kwa?
Uncle Wang was reading newspapers when we arrived. We explained to him that we wanted to cover a little more in-depth story of his business concept, than the usual.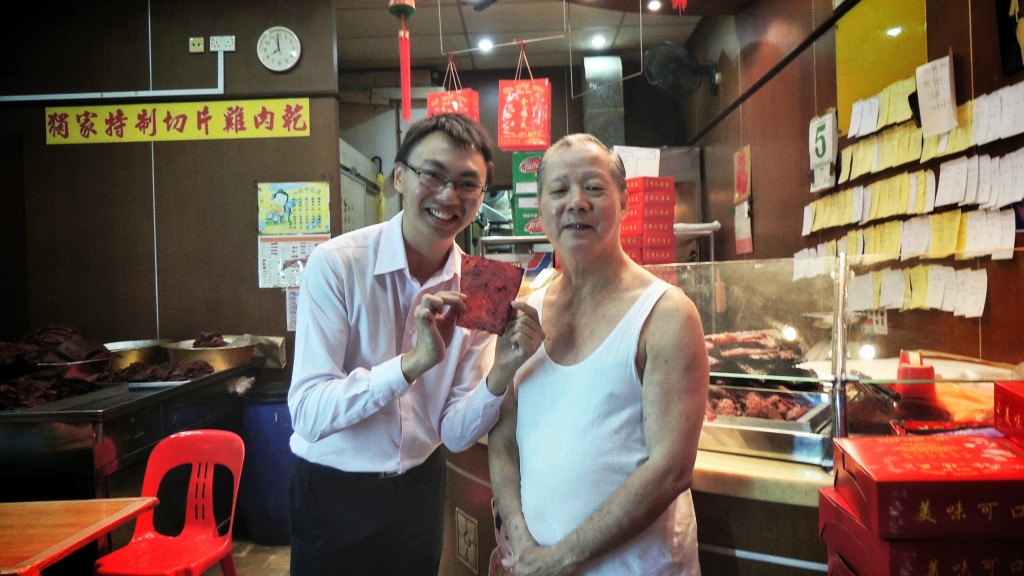 Uncle Wang put down his newspapers and thought deeply. Exactly 44 years ago (by counting backwards on his wife's age), the two lovely folks got married and started this business. During those years, it was more like a factory, around Ubi area.
During our conversation, Uncle Wang kept emphasizing that his Bak Kwa making process had never changed. Perhaps, they could be one of the few players in Singapore who would use charcoal to cook the meats.
He added, "Nowadays, gas is always commercially effective. For charcoal, the bak kwa slices are left to cook slowly from one side. Many hours later, I turn it over for the night to cook the other edge. There is a lot of hard work."
The method has never changed.
Uncle Wang's back end process of raw preparations started during August. Till January, he was still preparing batches after batches of the Bak Kwa to cater for the Chinese New Year season. They were made in slices, not minced meat.
Let's hop over to some lovely pictures of the 4 main flavors – Original Bak Kwa, Bacon Flavored Bak Kwa, Chilli Bak Kwa and Gold Coins.
Original Bak Kwa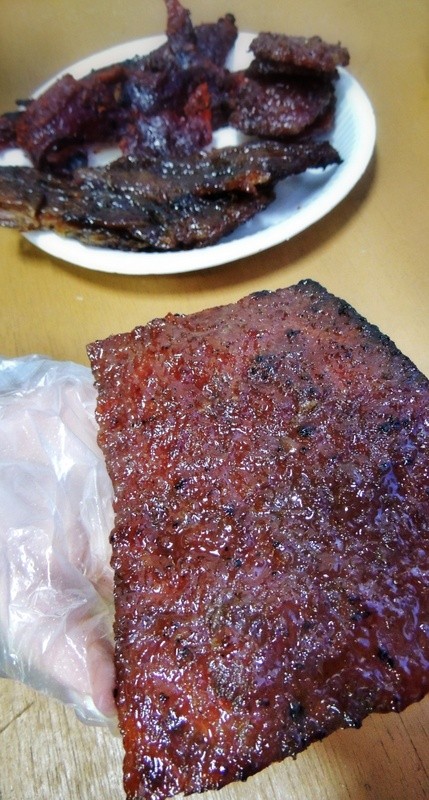 The BBQ fragrance is strong and each bite consists of great thickness. The flavor is well balanced between savory and sweet elements. So tender.
Bacon Flavored Bak Kwa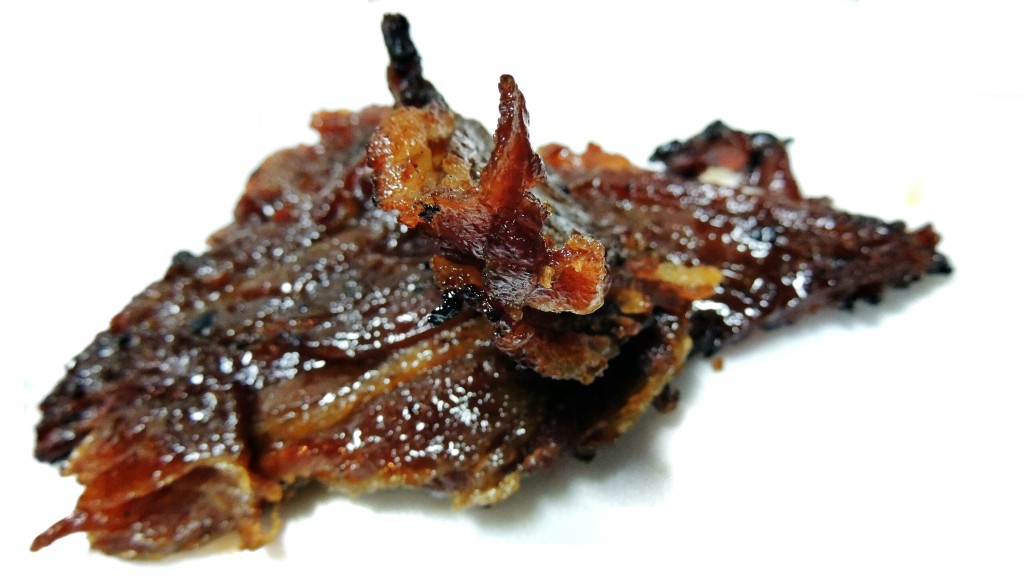 This is the ULTIMATE choice of many customers! Uncle Wang has started this specialty recipe 7 years back! To add on, it is already out of stock for CNY seasonal buys as the pre-orders are overwhelming. Uncle Wang picks a few pieces for us to try!
The meats are not fatty at all. The BBQ fragrance stays strongly in each bite within the bacon. Yummy!
Chilli Bak Kwa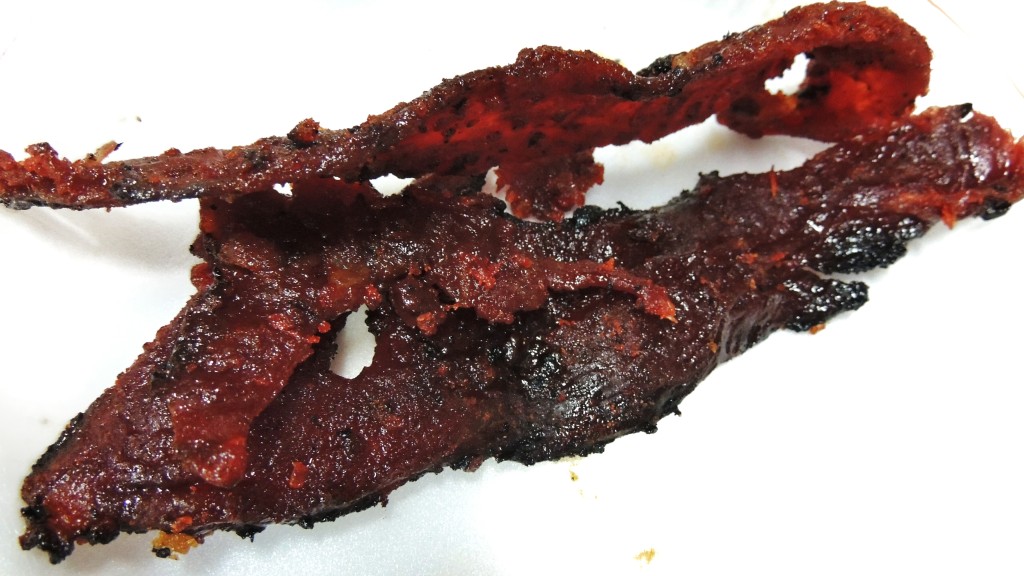 It is slightly spicy with a level of sweetness in it.
Gold Coins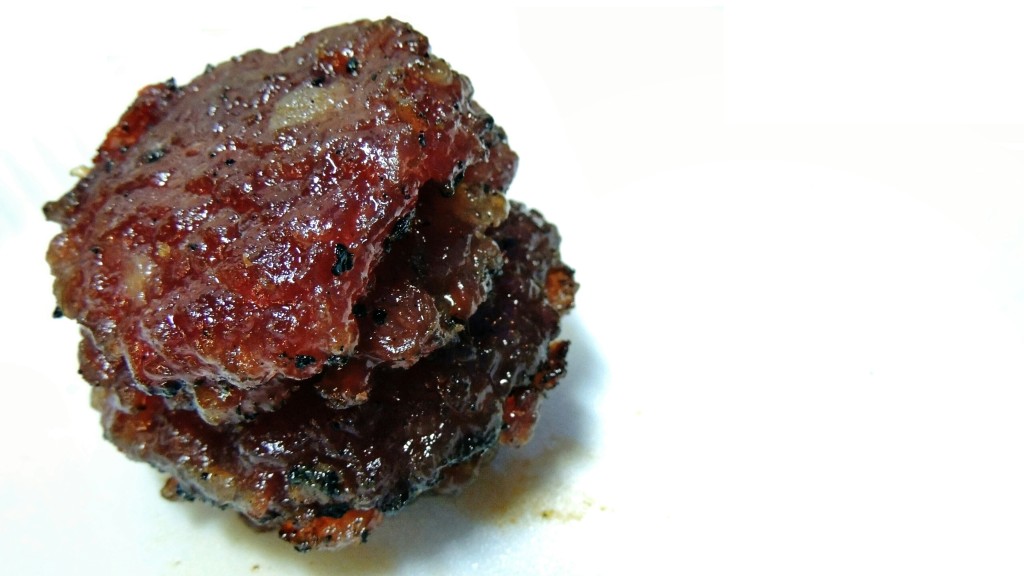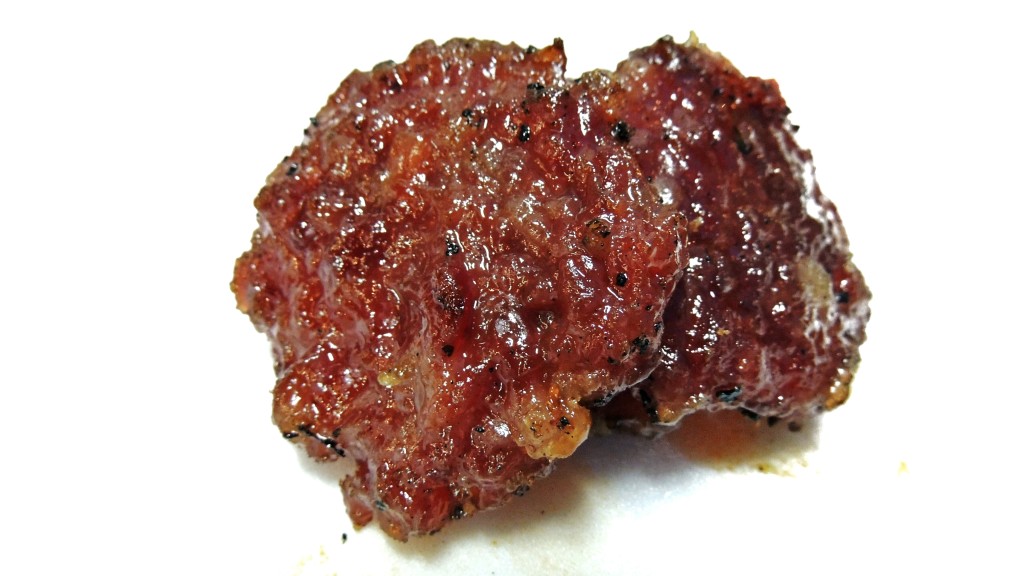 Old folks will love this version of Bak Kwa. They seem to look bigger and thicker. They serve well for Chinese New Year's theme – Abundance of Wealth!
It has been amazing experience for an elder to share his life story. Each business concept takes years of resilient hard work and sweat to build.
For Uncle Wang, we love his spirit to sustain the traditional way of making Bak Kwa. It's all about keeping the tradition alive.
Kim Hock Seng Bak Kwa
Tel: 6221 4882
Location: 34 Keong Saik Rd, Singapore 089141
[Article and photography are : Co contributor and Ex founder, Tay Yong Chuen]