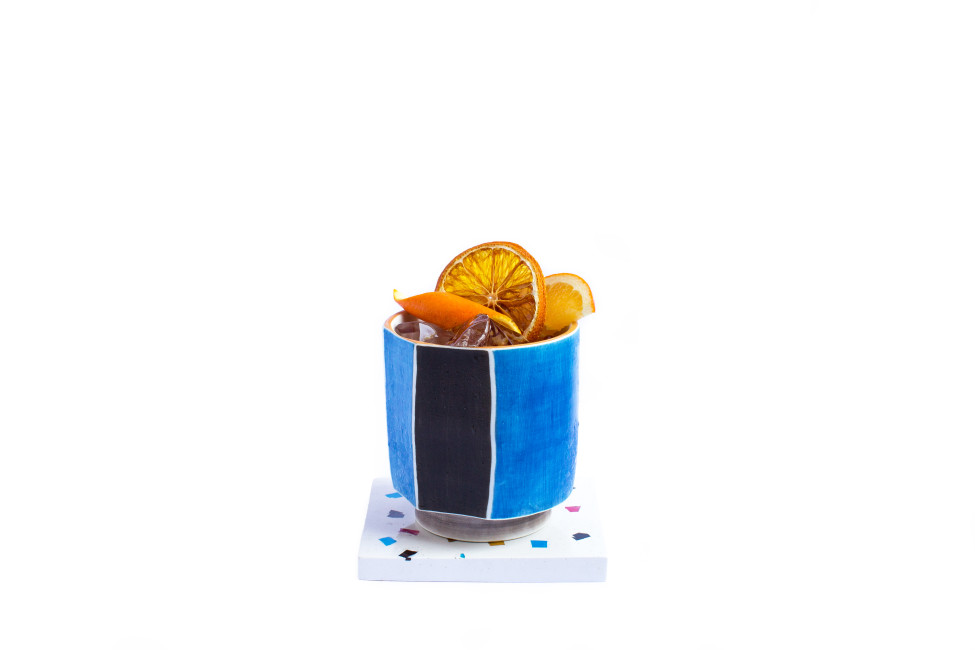 The bar scene in Asia has no doubt come a long way. More inaugural festivals, bartending competitions, new cocktail bars taking into the scene, that's a long list of activities lined up.
What is it exactly that a job like mixologist entails? Cocktail making? New bartending techniques? These are questions that I will always have. I had an insightful conversation with Kamil Foltan, one world's (if not, Asia) top bartender who is now a Group Bar Manager based in Potato Head Beach Club, Bali. Hear from him about bartending philosophy.
1. How did you get into the art of mixology?
I had been travelling and wandering around the Europe for a bit and working in different cocktail-focused establishments, including night clubs, cafes, restaurants, hotel bars and lounges, but the life changer for me was an opportunity at The Zetter Townhouse, where I got to learn from Tony Conigliaro's 69 Colebrooke Row team.
2. The mixology scene is making storms in Asia, like Bangkok. What are your thoughts?
It is a great to see all the markets growing up. There are a few great young talents here who will make it far. I personally like the diversity of flavours and use of traditional beverages, which are mostly forgotten or are family recipes. I love the traditions and the way local markets are keeping them.
3. Tell me about your bartending philosophy. Name 3 key important elements that will go into your cocktails.
I love simplicity, complexity and interesting combinations in my drinks.
4. Now you are based in Potato Head Beach Club Bali, how are the guests different from Singapore?
Although I am based at Potato Head Beach Club, I split my time between the being behind the bar and being in the office. During the day I am based at the office and in the evenings you can catch me at Akademi, PTT Family's latest cocktail bar which also serves as a centre of mixology. At Akademi, we offer guests a curated selection of unique libations, utilising the finest local ingredients.
The clientele is very different in Bali as there are more tourists than locals, and as Bali is a tropical island, the cocktail expectations from our guests are very different. This is why the focus of Akademi's menu is the exploration of Indonesia's fine tropical offerings. We have worked with island tribes and local artisans as well as permaculture experts to grow the best produce on the hotel grounds, all to create drinks that showcase the best of Indonesia.
5. If you are left on a deserted island, they tell you that there will only be one drink for the rest of your life. The drink will be…and why?
Hmm, gin or rum, probably rum simply because there will be coconuts and I could mix them together, like a Jack Sparrow … :))
6. Name some of your 'greatest hits' cocktails.
Jungle Old Fashioned – Banana infused blended whisky, maple & homemade chocolate bitters
Daruma Mazuma – Gin, peach, wasabi, citrus, gomme, egg white & soda
Geisha – Yuzu vodka, homemade citrus bitters, Perrier Jouet Champagne
7. In the current mixology scene, What do the guests like to drink?
It is hard to say specifically, but a lot of guests like to experiment and learn about the flavours. Everyone has his or her own preferences. Lately I have noticed that guests are more into classic, spirit driven cocktails, such as Negronis, Old Fashioneds, Manhattans and classic gin Martinis.
At Potato Head Beach Club and Akademi, we always strive to be innovative and original, offering our guests creative twist on classic cocktails so they can have the classic profiles they like along with unique flavours from the island's freshest and best produce. A great example of this is the Akademi Negroni – gin, brem wine, Campari, Bali grape arak, Aperol and red vermouth.
8. In 5 years, what will you be expecting from the bar scene in Asia?
The main difference I see in today's bar scene is the focus on service, some places lack in it and some have mastered it. Anyway time will tell what people like and what bartenders will be bringing to the bar. Also, I think there will be a focus on balanced drinks.
Additionally, I think that we can learn from the culinary scene and what is happening there and compare the similarities and differences between chefs and bartenders.
Inspired to be a successful bartender? Besides having a focus on balanced drinks, mastering a skill of providing good service is next to have.