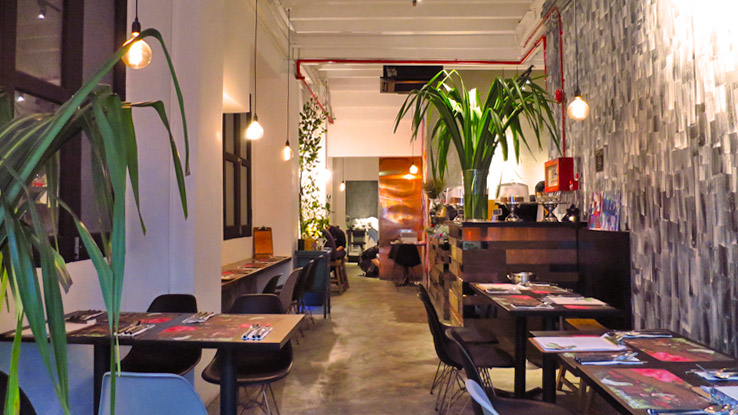 Joining the ranks of other more established restaurants in the area such as Morsels and Cocotte, CreatureS not-so-recent entry into the precinct bears a menu with Mod-Sin (Modern Singapore cuisine) characteristics. With menu items like Miso Cod and Ulam Onigiri and a Zhu Burger which is marinated with XO Cognac, some expectations will be raised for the bold move in combining different cuisines, and cooking styles.
Not feeling too adventurous, we embarked on the Lunch Menu which has some of their signature selections, at a better price.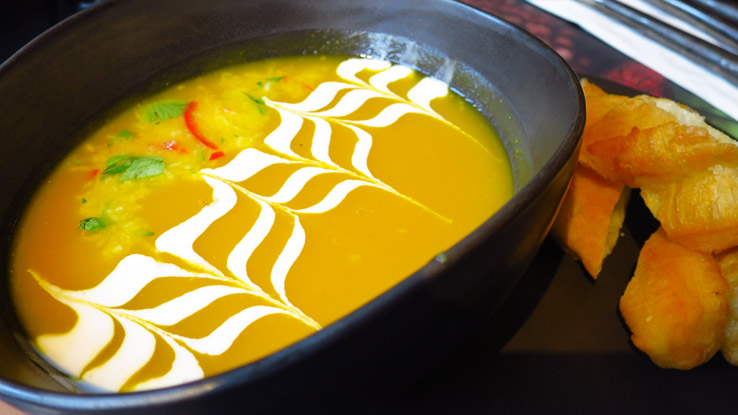 The soup of the day was a pumpkin cream soup. It sounds quite the regular starter, but the soup has pretty strong notes of galangal, having grated some in as well. While I enjoyed the pumpkin part itself, the ginger taste was a tad too overpowering and I felt it could be more finely grated. Little overly chewy pieces gave spicy bursts that doused the pumpkin flavours.
I did enjoy the pairing of the youtiao though, helps that it was pretty fresh as well with a crispy crunch.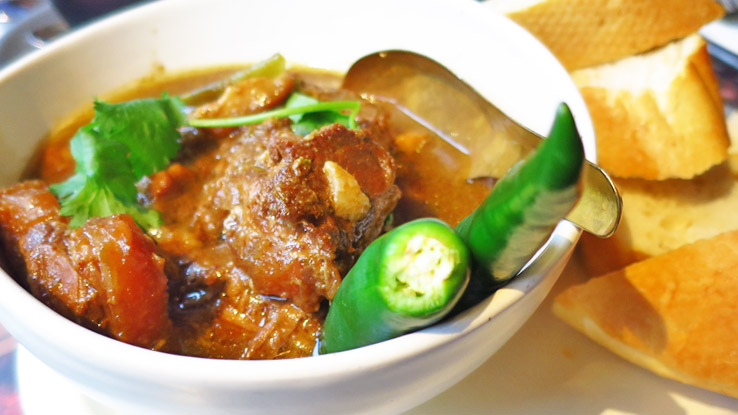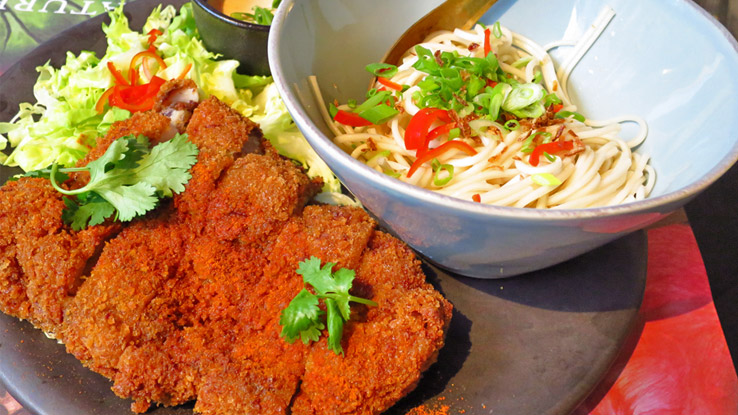 The mains came in pretty big portions for a lunch set at that price. The Babi Pongteh was tender, using pork shoulder with soft, chewy cartilage and came with the right level of "tao juor" (fermented bean paste). I would have preferred rice to soak up all the delicious gravy though, instead of the baguette.
I thought that the Ah Gong Fried Chicken and Ah Ma Noodles was Taiwanese inspired. Never mind that, the fried chicken was pretty well-marinated and the batter, rather tasty and well-constituted with the tender thigh. Stirred with fragrant onion oil, the noodles were a great accompaniment to the deep fried protein.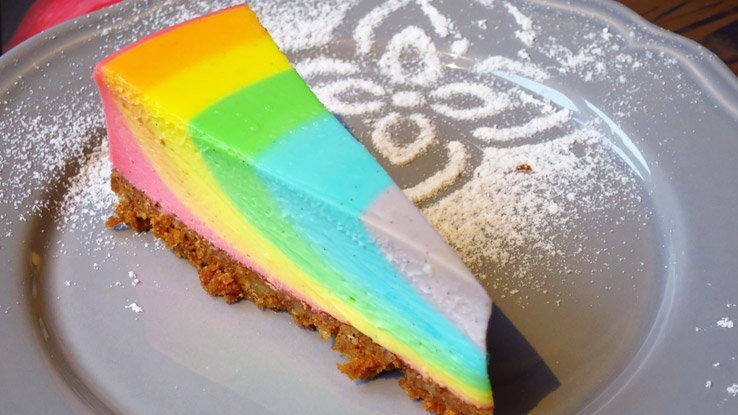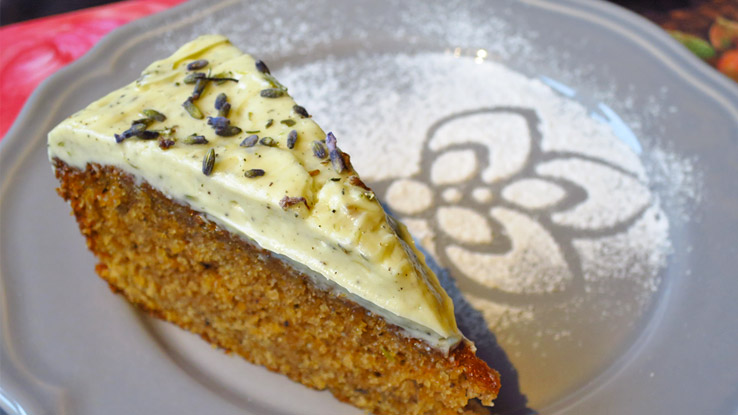 Without a doubt, we went for a different cake each for the set. After we finished the mains, we were already quite stuffed but the cakes really tipped us over – not in a bad way. The Earl Grey Lavender Cake was amazingly moist, although the earl grey flavour was a bit lost in the cake. The lavender came a bit too overpowering but I think that's easy to remedy.
The Rainbow Cheesecake was just nice to look at. It tasted like regular cheesecake and wasn't anything to shout about. What I liked was that the set came with drinks like Cappuccino, which most set menus usually scrimp from. I overheard from the next table that you could choose to top-up for their famous chocolate cake which I've personally tried, and thoroughly enjoyed. Wish it was something that was told to me at the start!
From a value perspective, CreatureS' lunch hit the sweet spot with competent offerings and an immensely fulfilling meal.
Review Rating
Quality of food: 6.5/10
Value for money: 7.5/10 (just based on the lunch set alone)
120 Desker Road
Singapore 209639
Tel: +65 – 6291 6996
Hours: Tue to Thu 12nn to 10.30pm | Fri & Sat 12nn to 11.30pm | Sun 12nn to 10.30pm