The comforting taste of traditional yet snowy mooncakes will always be top favourite during this Mid-autumn Festival. In 2017, we discovered CreatureS undoubtedly soft durian porcelain snowskin mooncakes! The smell of this cake will travel great miles.
Nostalgic and inspiring visual
With a visual texture inspired by antique Ming porcelain China, the mooncake is further designed with whimsical calligraphic strokes of gold accent for an opulent symbol of a majestic seal. Each and every porcelain mooncake is handmade and hand-stained, creating one unique marbling.
CreatureS always innovates irresistible comfort food with an Asian flair. The soft and pristine mooncakes are marbled with hues of majestic blue hues from butterfly pea flowers. It represents with a Peranakan flair. Their creation sets a whole new record for snowskin mooncakes.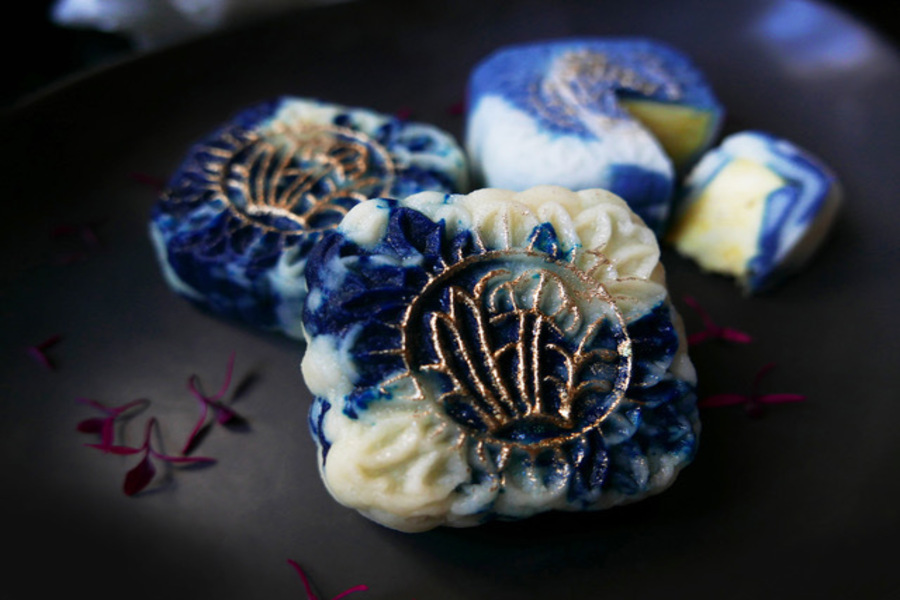 Heavenly creamy and rich filling
Its sweet, creamy and rich Mao Shan Wang durian filling is enveloped by the soft skin.  The ratio of paste and flesh is very balanced. A pot of hot green tea or cold brewed Oolong tea will pair with them pretty well.
Available for collection from 1 August to 4 October 2017, CreatureS durian mooncakes must be pre-ordered and guests can place orders by contacting them at 65 62916996 / 65 88763670 or send an order email to eat@creatures.com.sg
Alternatively, guests can place orders via Messenger on CreatureS Facebook page #fortheloveofCreatureS . CreatureS accepts pre-orders from 1 July 2017 and last pre-order date is 27 September 2017.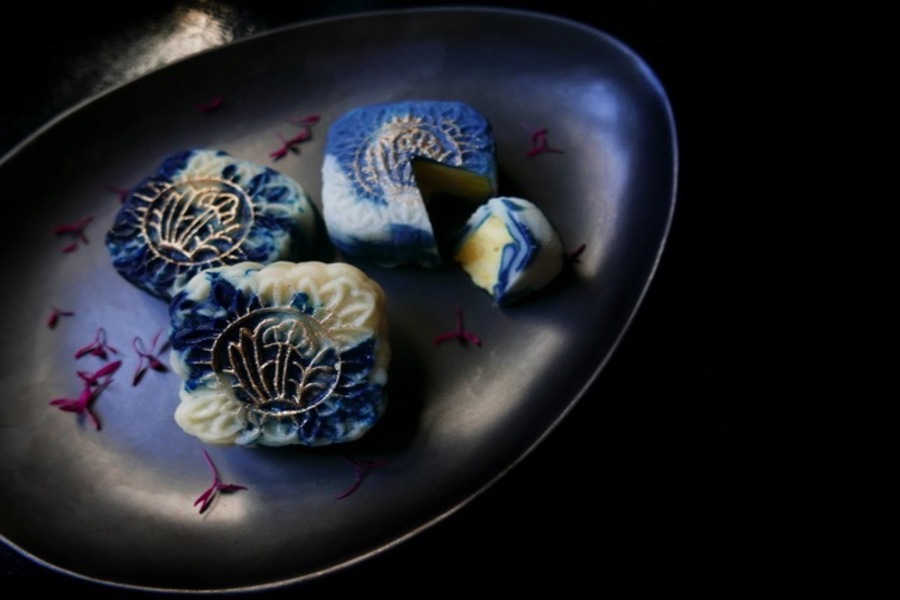 [GIVEAWAY]
To thank our fans and followers for the unwavering support, we are giving 2 lucky winners to enjoy the delectable CreatureS Durian Porcelain Snowskin Mooncakes (SGD$80 each box)!
To stand a chance to win the prize, simply follow the instructions below:
Like both CreatureS & AsiaStyleAsia Facebook Pages, and share the post
Comment 'Liked and Shared' within post's comment
Answer the following question: Why do you like about CreatureS Durian Porcelain Snowskin Mooncakes?
Contest will end on 3rd September 2017, Sunday! Email your answer and details (name, contact number, email) to contact@asiastyleasia.com!
Review Rating: 8/10
120 Desker Road
Singapore 209639
Tel: +65 – 6291 6996
Hours: Tue to Thu 12nn to 10.30pm | Fri & Sat 12nn to 11.30pm | Sun 12nn to 10.30pm