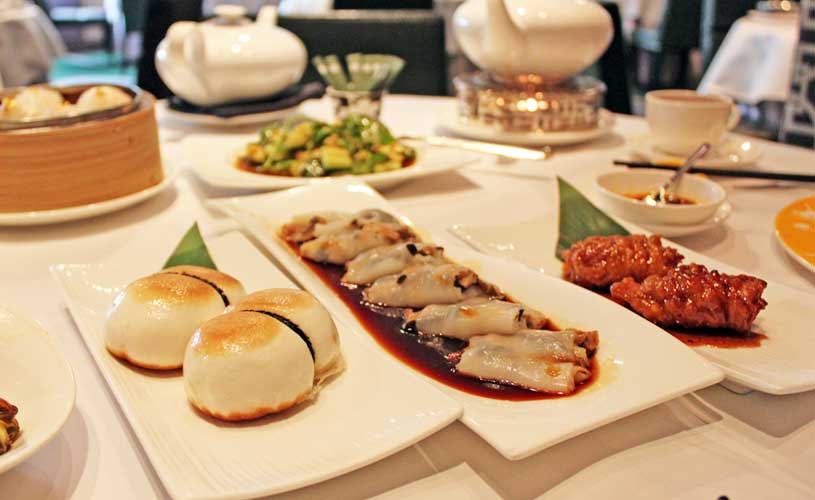 The Michelin-recommended Cuisine Cuisine is a modern Cantonese restaurant offering Chinese delicacies in the upscale Mira Hotel, set against the bustling Tsim Sha Tsui. What's really drew us to the place is its contemporary twist to the traditional dim sum menu.
If you have tried most of the recommended dim sum Hong Kong has to offer, know that you are not done till you have tried Cuisine Cuisine.
Cuisine Cuisine has something for everyone, even Vegans
I know this might sound strange, but one of the best dishes we had at Cuisine Cuisine was the Wild Mushroom and Black Truffle Dumplings (HK$48). And guess what, it's totally vegetarian. The delicate flavours of the wild mushroom, morels from what we know, with the fragrant truffle really uplifted this dish.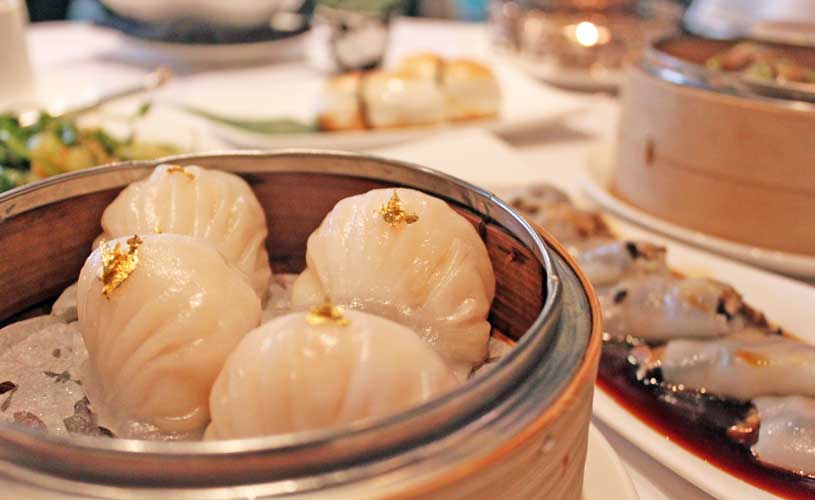 The exquisite Shrimp Dumplings with Gold Leaf (HK$66) is not just intricately garnished. The sweet, seafood juices of the crunchy shrimp encased in the supple and tasty steamed rice flour was a perfect match. The Steamed Rice Flour Rolls stuffed with Minced beef, Chestnut and Mushrooms (HK$70) is a texture-laden dish with the tender beef and chestnut, steeped in the luscious premium soy sauce, nothing can go wrong.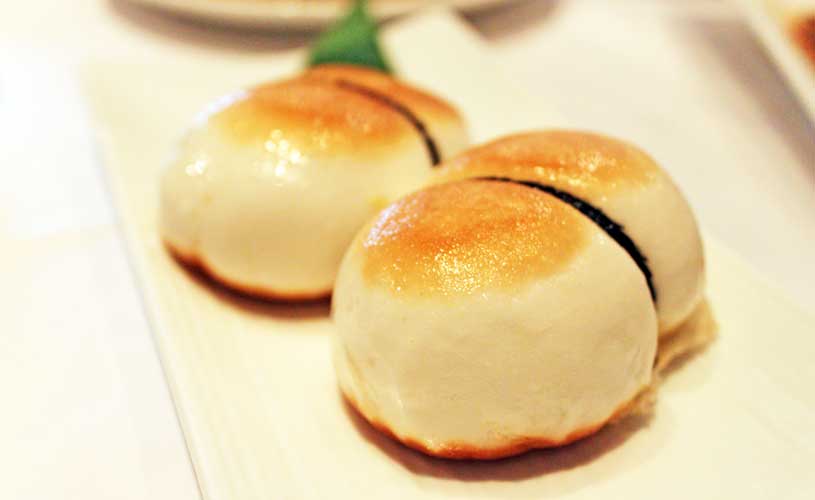 And if you think it can't get anymore decadent, relish in Pan Fried Wagyu buns with barbeque sauce (HK$60), a delectable combination of top quality, tender Wagyu with sweet yet savoury barbeque sauce in a fluffy pan fried bun. If you're yearning for traditional favourites, the Pan Fried Turnip Cakes with Parma Ham and Prawns (HK$72) got an upgrade with smokey parma ham and fresh shrimp, and the XO Chilli Sauce – I wish I had a huge container to bring it all home.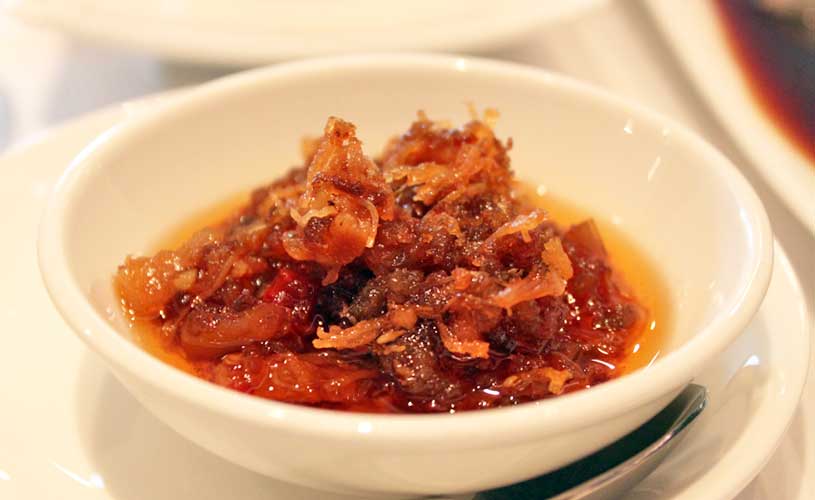 Solid slivers of premium dried scallops fried with dried chilli and shrimp, the XO chilli sauce goes with virtually everything that I can lay my hands on. Fragrant, spicy and simply oozing with flavour.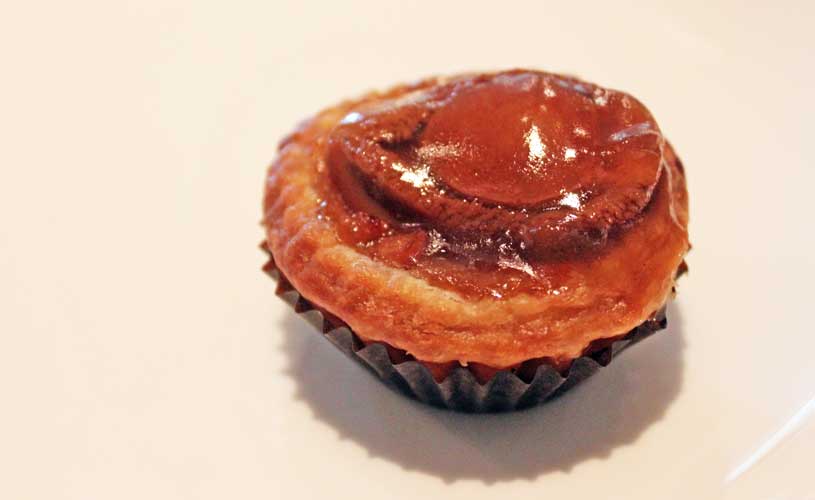 The Chicken Puff Pastries with Whole Abalone (HK$120) is one that you'd order to impress your dining companions. The solid piece of abalone is cooked just right, in a rich, thick stock that glazes the surface, over a flaky and buttery pastry. Simply divine.
And if the extensive dim sum menu is not enough, there's a list of rice/noodle dishes as well, which we had the Fried Rice with Pumpkin and Assorted Seafood (HK$208). The mark of a good fried rice is how each rice is separated, and coated with its own pristine layer of flavoured oil from all the condiments that go into it. I was already full to the brim at this point but I had to finish this bowl of goodness.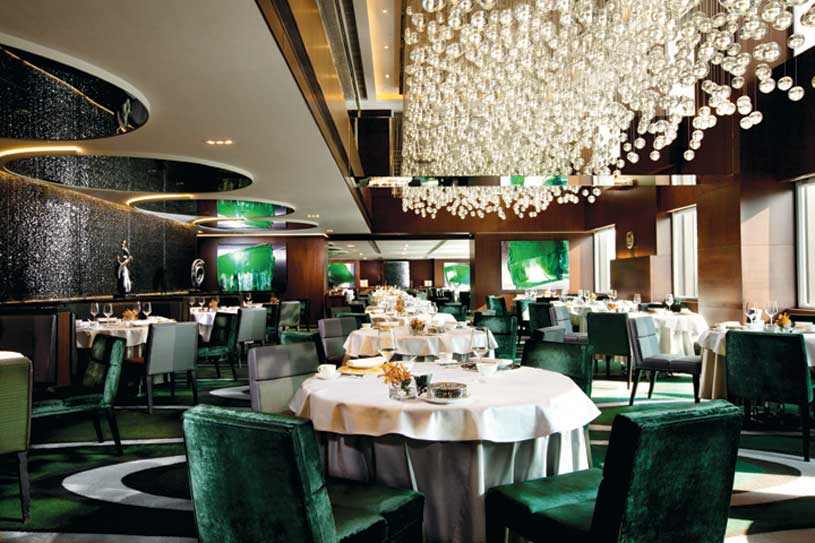 Verdict
Look no further. If it's traditional Cantonese you're looking for, Cuisine Cuisine has one of the best dim sum Hong Kong can muster. Keeping up with times, the contemporary cuisine here will be sure to charm your palate. Be warned though, the prices are hefty, but know you're paying for quality food, and premium ingredients at a Michelin-recommended restaurant.
Definitely a must-visit!
Restaurant rating: 8.5/10
Cuisine Cuisine
The Mira (Map)
Level 3, 118 Nathan Road
Tsimshatsui, Kowloon, Hong Kong
Reservations: +852 2315 5222 or cuisinecuisine@themirahotel.com or online (WhatsApp at +852 6273 3588)
Nearest MTR station: Tsim Sha Tsui
3101-3107, Podium Level 3, ifc mall, Central, Hong Kong
Reservations: +852 2393 3933 or online
Nearest MTR station: Central