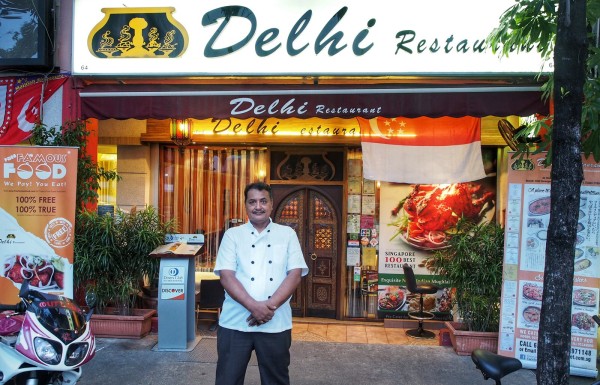 Delhi Restaurant! Living up to traditional and rich heritage of the city, Delhi, this is certainly a place for true gastronomic delights. (Oh! Ex-President Nathan is also a great fan of this dining restaurant!)
Delhi Restaurant in Singapore is known for its Indian gourmet paradise of Little India. The restaurant serves great Kashmiri and Mughlai dishes in the form of Indian fine dining. Quoted from Madam Diana Yap (the owner): "In Delhi, if you love someone, you feed them and I'm a great believer in this."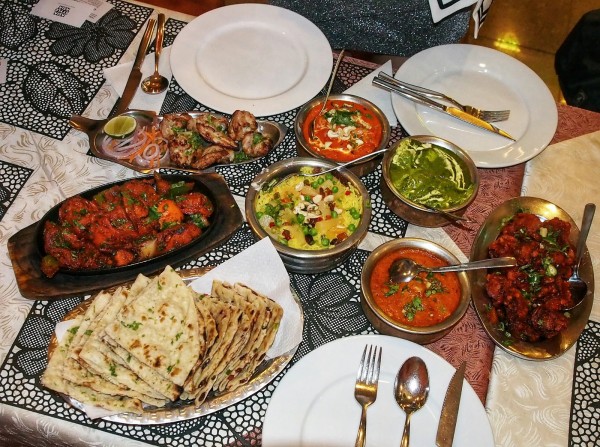 This is another reason why the soul of the restaurant lies between the friendship of their patrons and good food.
The lovely staff team are warm, hailing from places like Punjab, New Delhi and Nepal. Madam Diana Yap received the prestigious 'Enterprising Woman Entrepreneur Award' for her contributions to the Indian Community in Singapore on November 2014.
It is well noted that North Indian cuisine is well loved by many tourists here. That is why Delhi Restaurant focus into the fine dining segment. Found in tourist belt, Delhi Restaurant garners more popularity as it is often showcased on TV.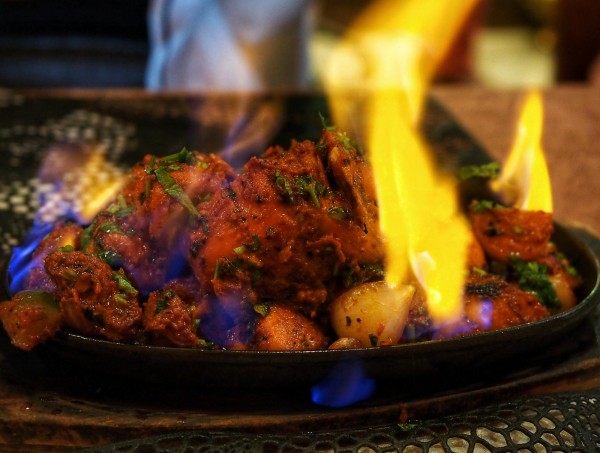 Mix Grill Sizzler
Assortment of meats marinated in spices. The dish flamed beautifully as the whisky was poured.
This dish was introduced during its inception, when no other restaurant in Little India had it on the menu.
The evaporated whisky gave a very pungent whisky flavor, bringing out the fragrance of the meats.
Palak Paneer
Fresh homemade cottage cheese and spinach tossed in garlic. The refreshing spinach tasted well with a hint of salt.
Gobhi Manchurian
Gobhi Manchurian corn flour used for the batter, fried cauliflower tossed with spicy and dry sauce.
They tasted like Indian Rojak's fritters! With a twist between soft and crispy sides, the dish is definitely tasty!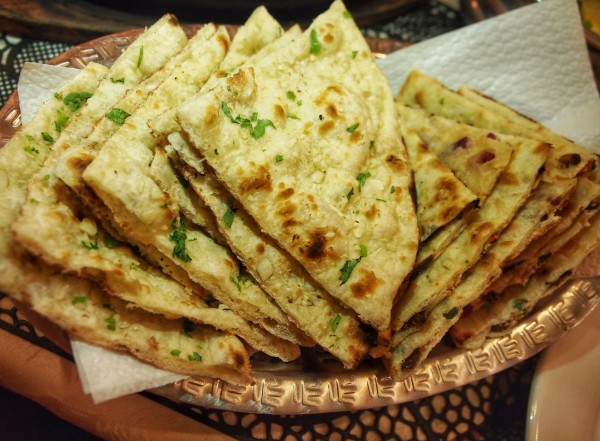 Garlic / Butter Naan
Garlic/Butter Naan Naan comes in 2 versions – garlic or butter.
In Indian family meals, you can't get away with bread. You can dip them with the assortment of curries. For cheese lovers, we will recommend Cheese Naan. Grab some meats to go along with it!
Bhoona Gosht
Bhoona Gosht is a lamb dish that is cooked with onions, tomatoes and spices.
It does not have a gamey taste. The simmered meats are superbly flavorful. This is just like a tomato cream with lamb!
Mango Kulfi
Mango Kulfi, home made Indian ice-cream with milk and mango
This is all-time favorite dessert after a North Indian meal. It is strong with mango's sweetness. The dessert is never too sweet or milky.
Gulab Jamun
Gulab Jamun, deep fried cottage cheese dumplings,  soaking in cardamon flavoured syrup.
It is usually overly sweet with a strong milk taste. The dish keeps a good balance over the tastes.
Delhi Restaurant is definitely a place for all-time favorite Indian dining. Do not miss it!
DELHI RESTAURANT
60 Race Course Road, Singapore 218567
CONTACT
6296 4585
OPERATING HOURS
Mon to Fri: 11am – 2:30pm; 6pm – 9:30pm
Sat & Sun: 11am – 9:30pm