The formula for years of successful communal outdoor dining for Diner en Blanc is simple. Pick an awesome venue to surprise your guests, keep it exclusive and make sure the music keeps pumping. The rest, really, are variables decided by you.
We were wowed by the extent of preparation that the attendees went to. In the humidity, and threatening storm, people came dressed to the nines in suits, gowns, scarves and basically, made it a point to look great.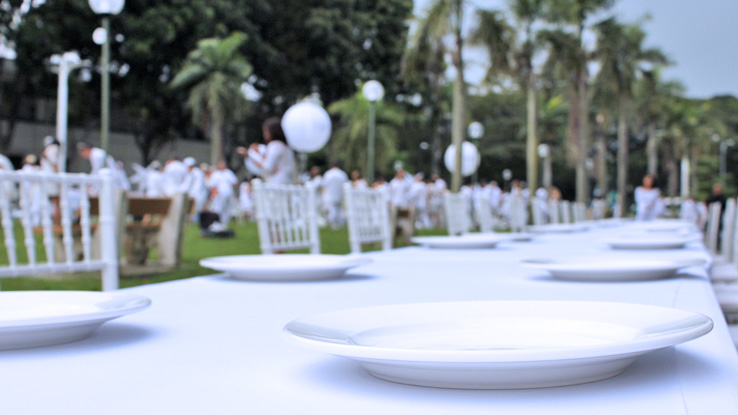 Diner en Blanc Singapore gave the options of catering direct from them, or bringing your own grub. Grub is really not doing the description of food justice as the spreads were s-e-r-i-o-u-s. Cheese and charcuterie boards, huge salad bowls, perfectly medium cooked beef and whole fishes grilled. These were serious D.E.B goers.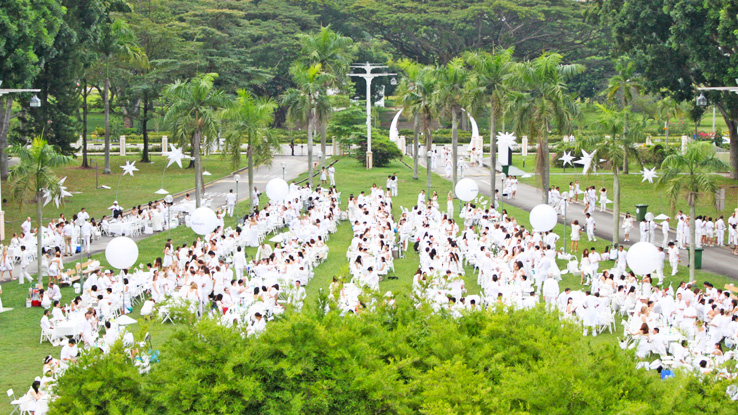 The close to complete set up was a sight to behold, cast against the green fields of the Old Kallang Airport.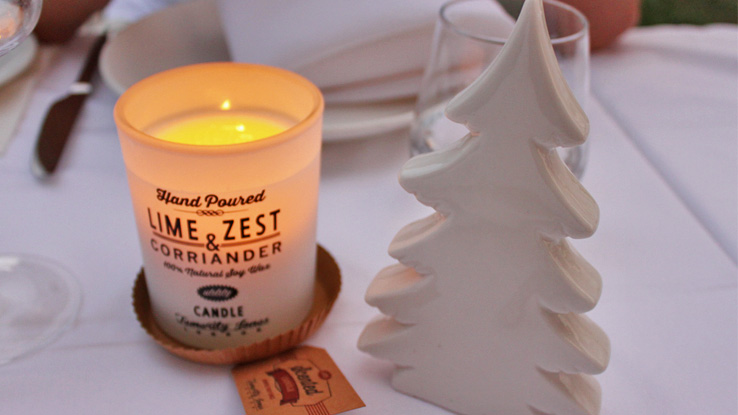 We brought our little table displays, just to get in the mood. A little soy candle for some dancing lights, and a porcelain Christmas tree. It's never too early for Christmas.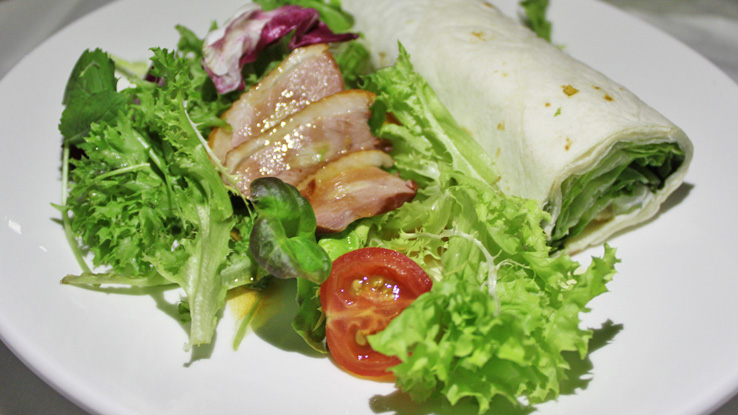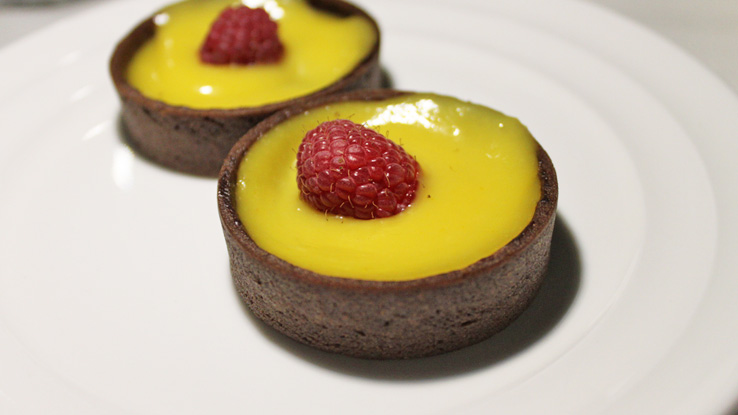 This year, we were thankful to be invited. The prefix menu had gone through rounds of taste tests at the ambassador of France's home, and specially curated for the event.
There were items like Rendang Shepherd's Pie and Laksa Linguine, just to name a few of the items, and the different menus were named after historical landmarks like Istana and the City Hall.
If the fuss of cooking, and having to transport the food there irks you – this is your best bet.
Diner en Blanc Singapore started the night with a 1 minute of silence, to remember the innocent victims of the recent Paris attacks.
Sharing a spark.
And the party begins! With great music, a strong line up of performances, good food and company, and lotsa sparklers, the D.E.B goers went wild with excitement.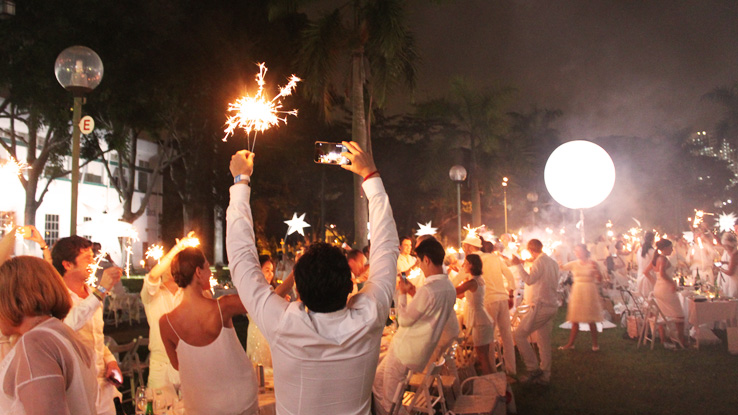 Diner en Blanc Singapore was a blast for us. Having gone through an extraordinary dining experience where people bonded with their friends and family, over food. And for me, braving the humidity and uncertainty of weather for all that really made an impression.
Can't wait for the next one.