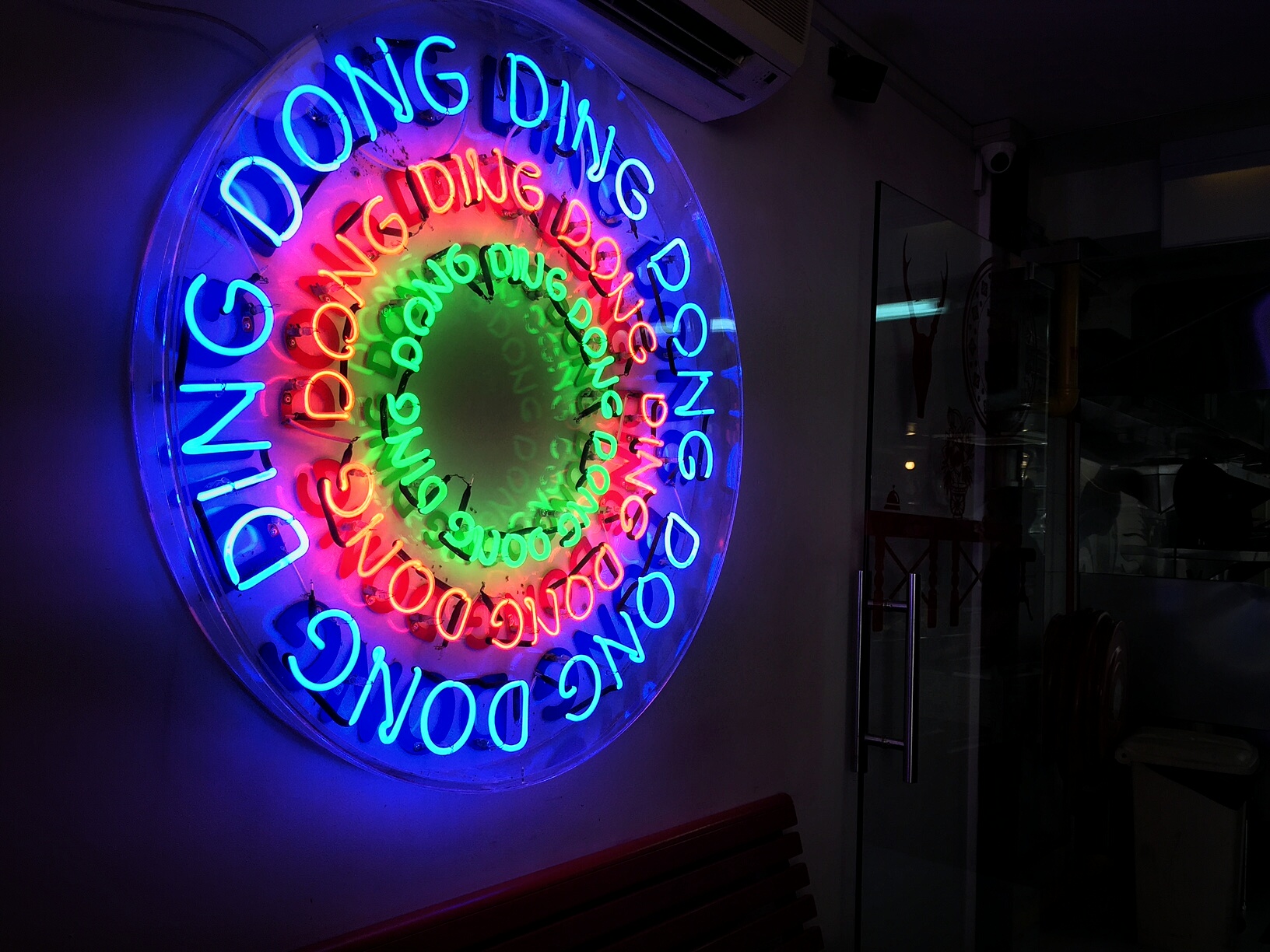 Like the name of the restaurant, Ding Dong contains a lot of interesting vibes when you stepped into it.
Having enticed diners with their unique Asian-inspired creations, Head Chef Jet Lo and Chef-Owner Ryan Clift of Tippling Club put their heads together to create nine exciting new dishes, putting a spin on staple favorites from Singapore, Thailand, Malaysia and the rest of Asia.
The food creations come with a level of good fun twist towards the use of traditional ingredients with modern cooking.
Silas Lee, Head Barman of Ding Dong, working in collaboration with Tippling Club's Head Bartender Kamil Foltan, Ding Dong's bar has whipped up six new concoctions that are a well-balanced medley of punchy flavours and spices. To bring on waves of nostalgia are the Stylo Milo, a dessert-style cocktail that incorporates Milo concentrate and Hakushu distillers reserve; Singapore Fling, a Tanqueray gin-based cocktail with Cointreau and creole bitters.
Nevertheless, there are other fun filled cocktails with interesting local names such as Golden Mile and Roti Kaya!
Here is a list of my top favorite foods and cocktail picks that we truly recommend from Ding Dong!
Burnt nasu with crabs and crispy shrimp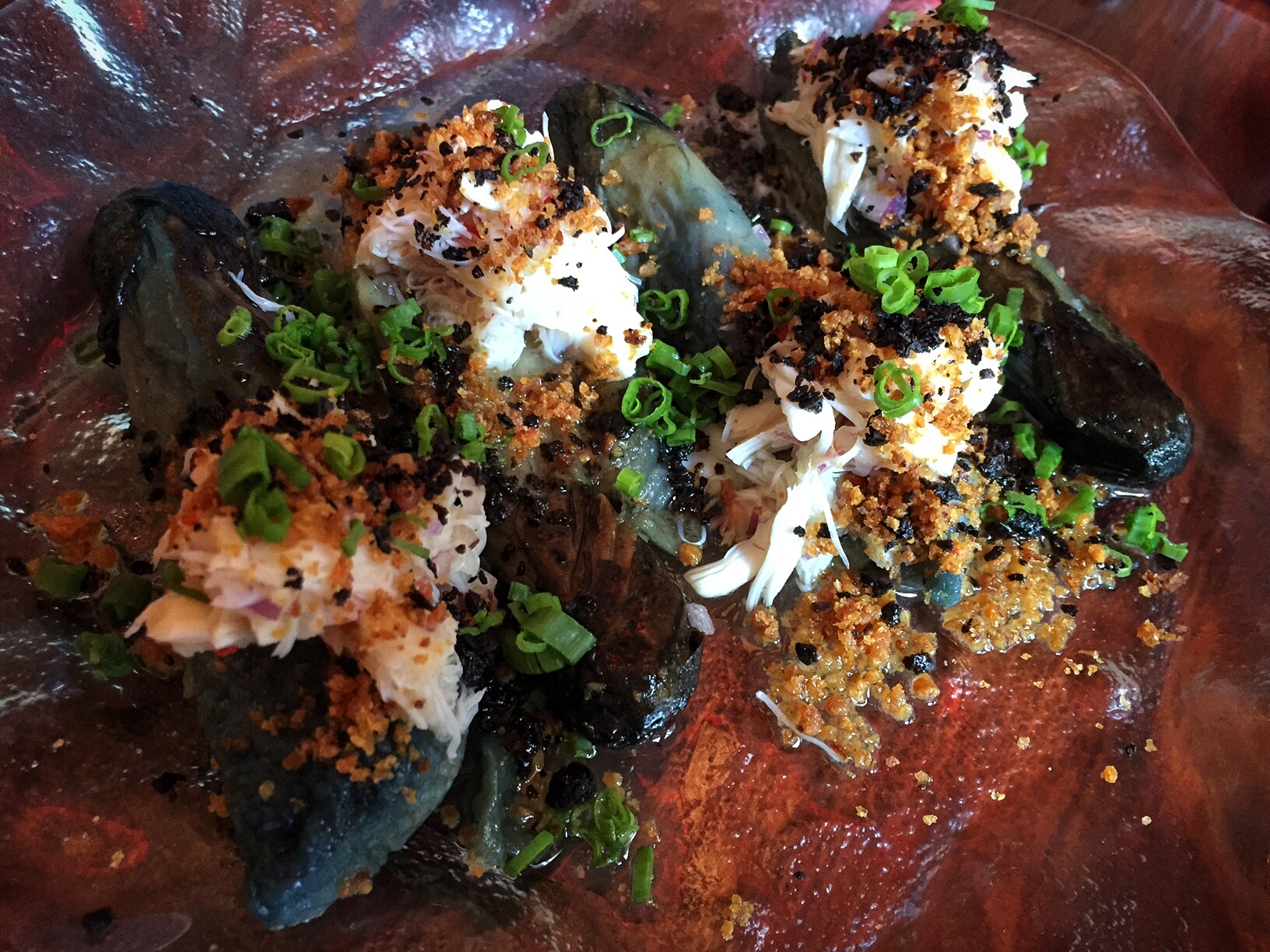 A dish of tasty Japanese eggplants with savory crab meats.
Vegetable 'Kon Lao Mee' with sliced pork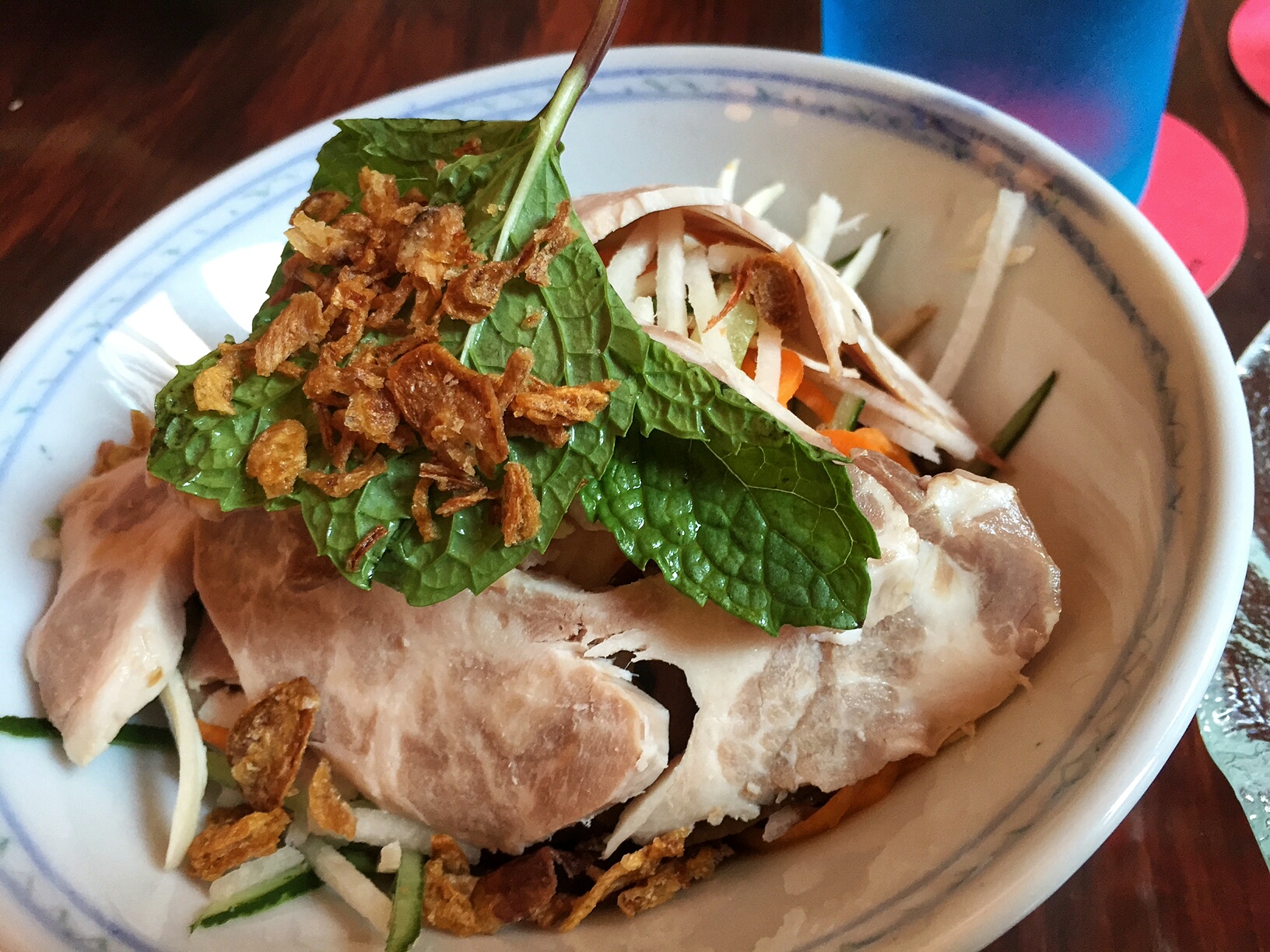 It is a variation of greens such as turnip, carrots and more that deliver in the form of 'Kon Lao Mee'. Totally in love with the soft and tender Mangalica pork.
'Nan Ru' with apricot and ginger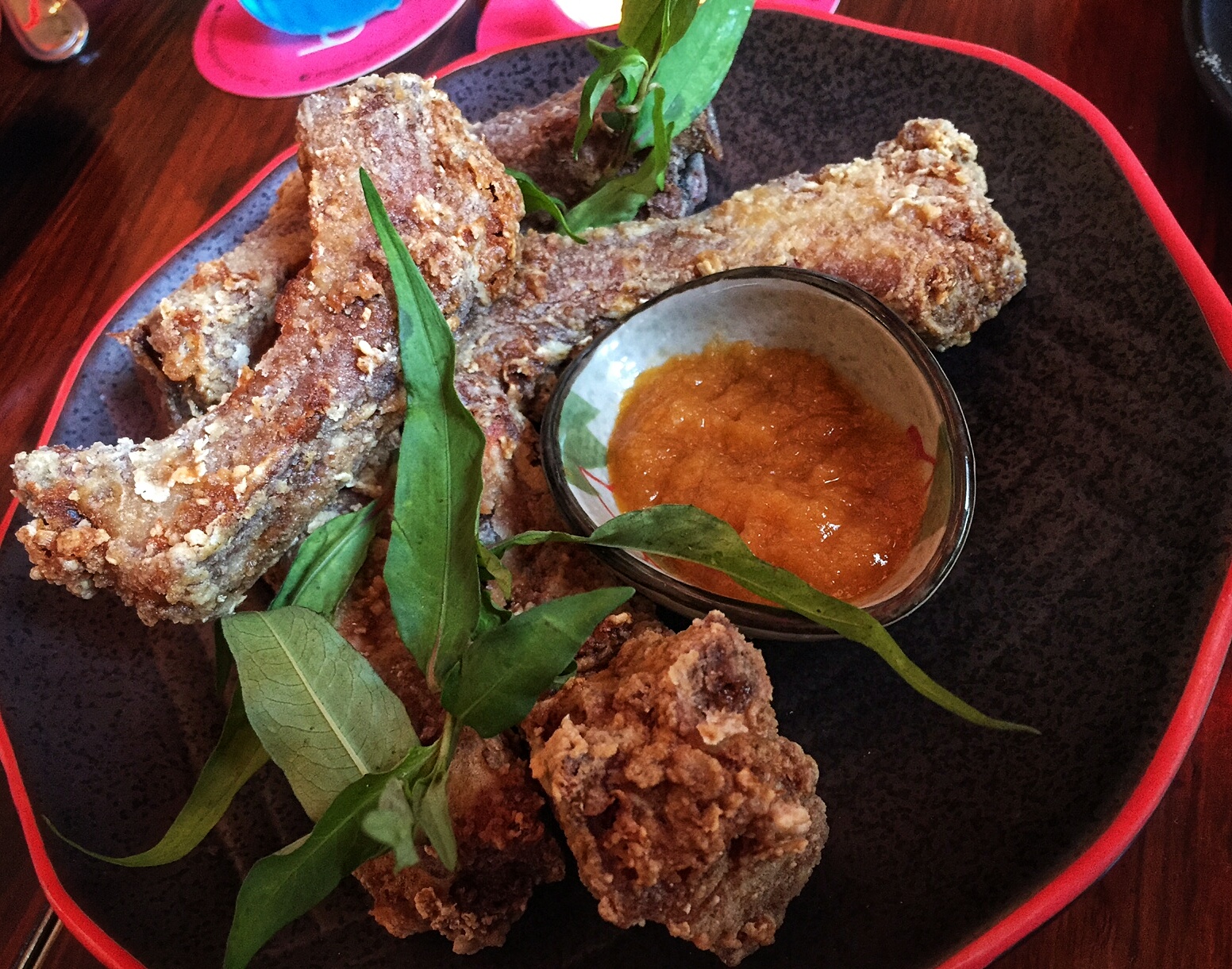 The apricot and ginger sauce pairs with the fried yet tender good ribs well. The flavors are well captured.
Wagyu beef char siew with pickled papaya and cherry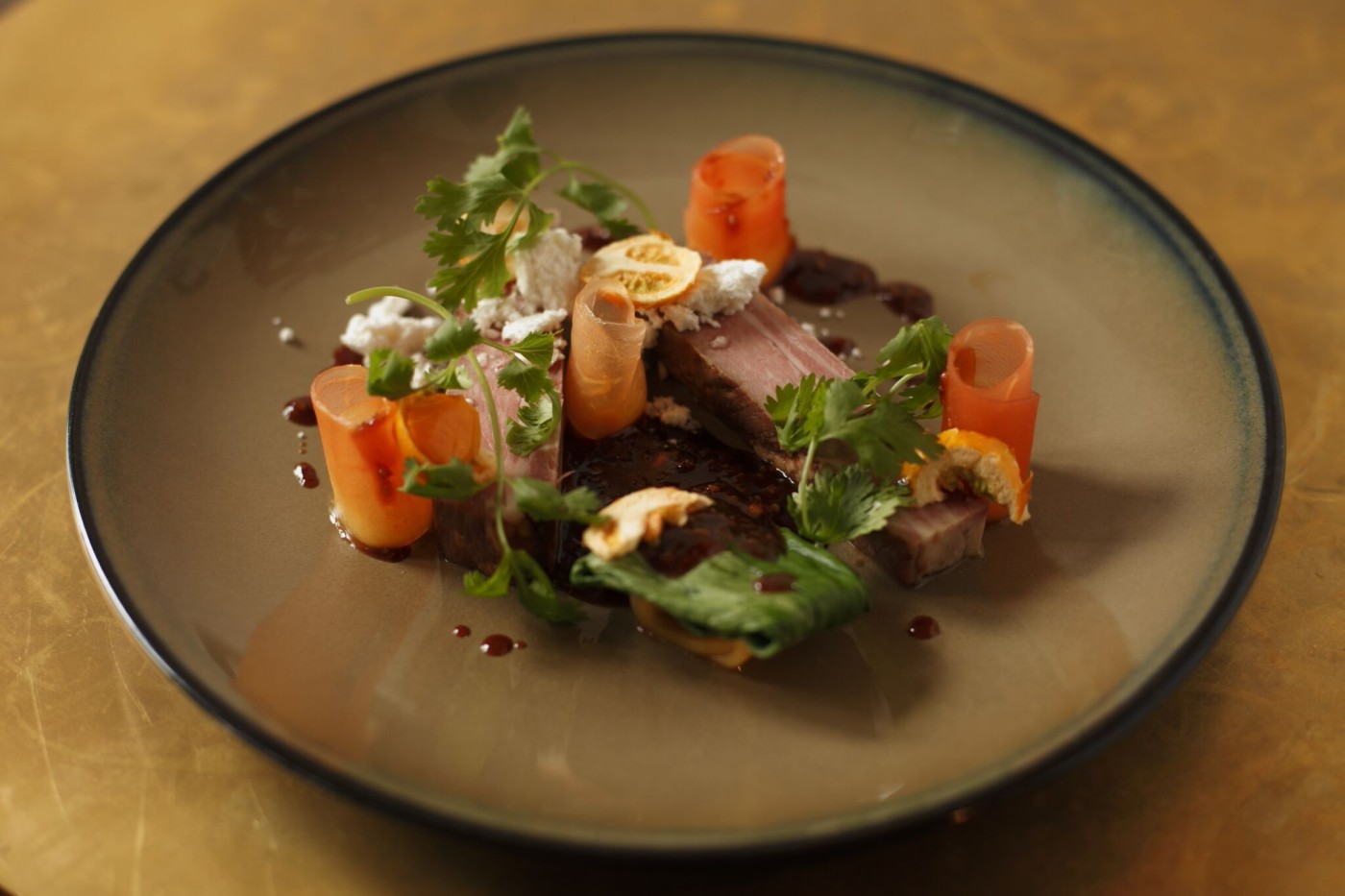 This dish wins me over!
With a good layer of caramelized crisp over the 48-hour sous vide wagyu beef char siew, I really like how the dish is well complemented with the tingling flavors of the pickled papaya and cherry.
Crispy duck curry with cauliflower and passion fruit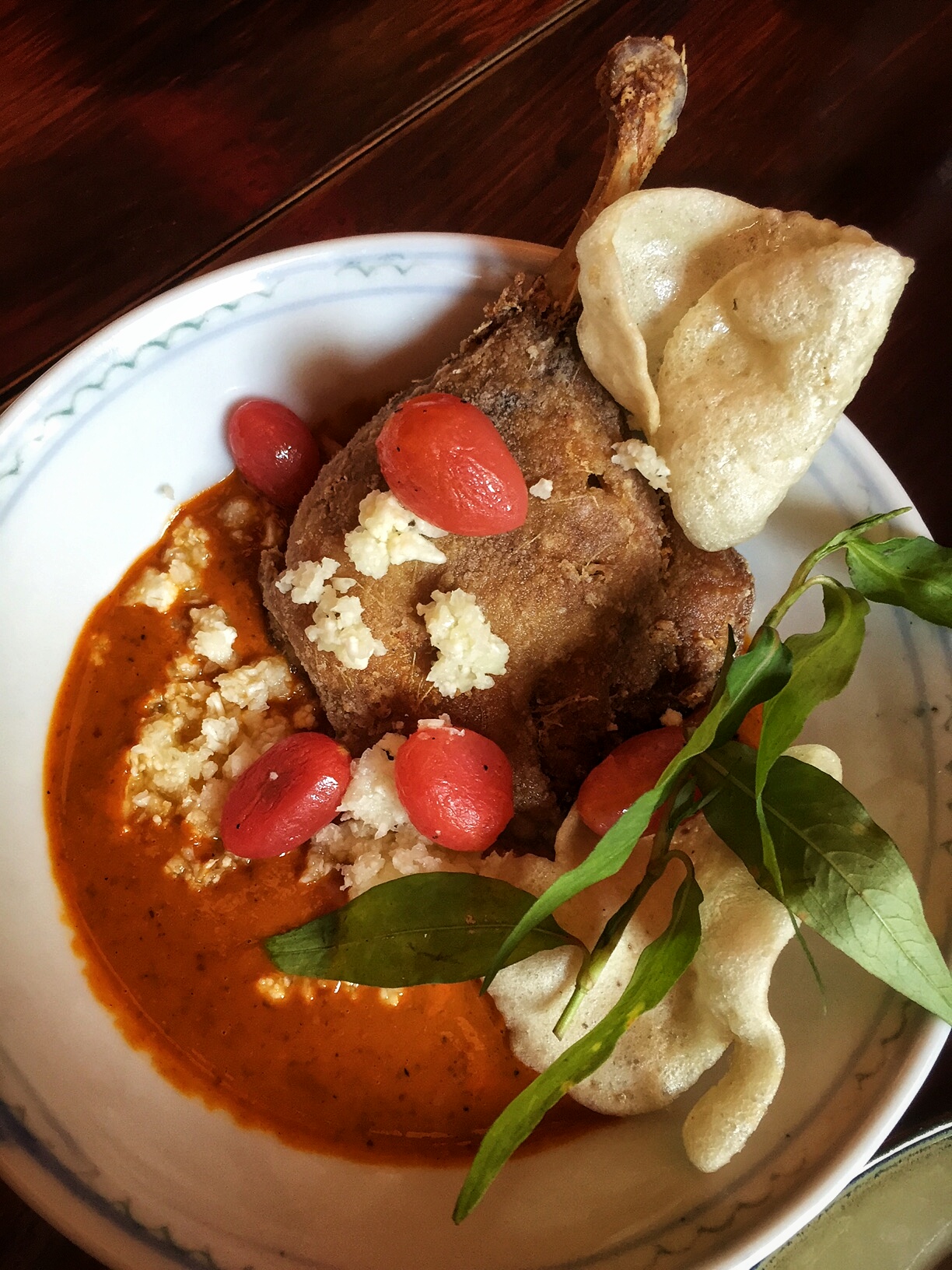 Another winning dish. The curry is really rich and comforting as a meal. This is also my very first try of duck curry.
Asam pedas salt water barramundi with okra and baby eggplants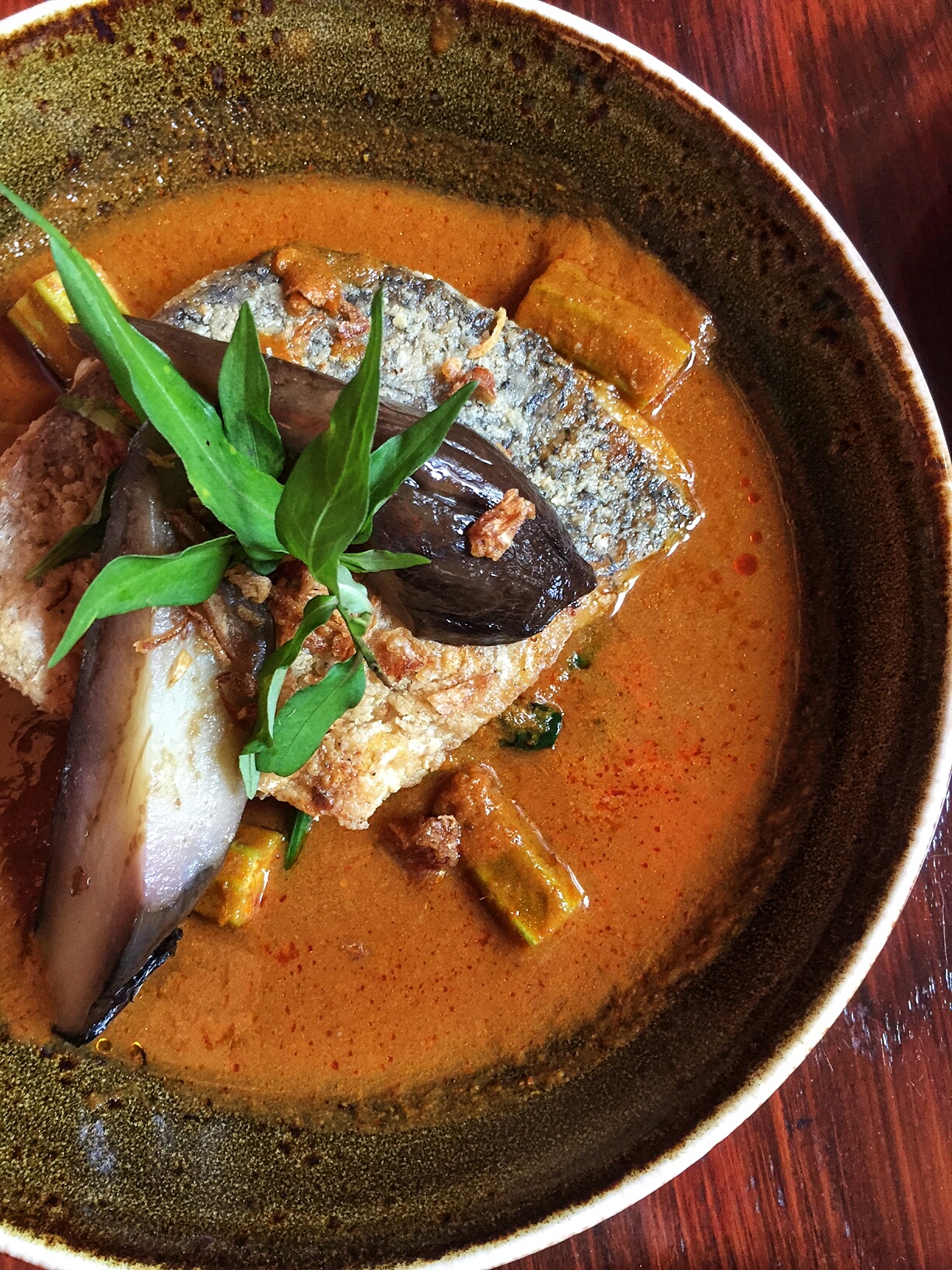 Chef Jet's food creations are well enriched with his childhood memories. This is one of the dishes that has strong Peranakan influence. The Asam gravy is uniquely noted for its creamy texture and the barramundi is refreshing.
Ding Dong Mango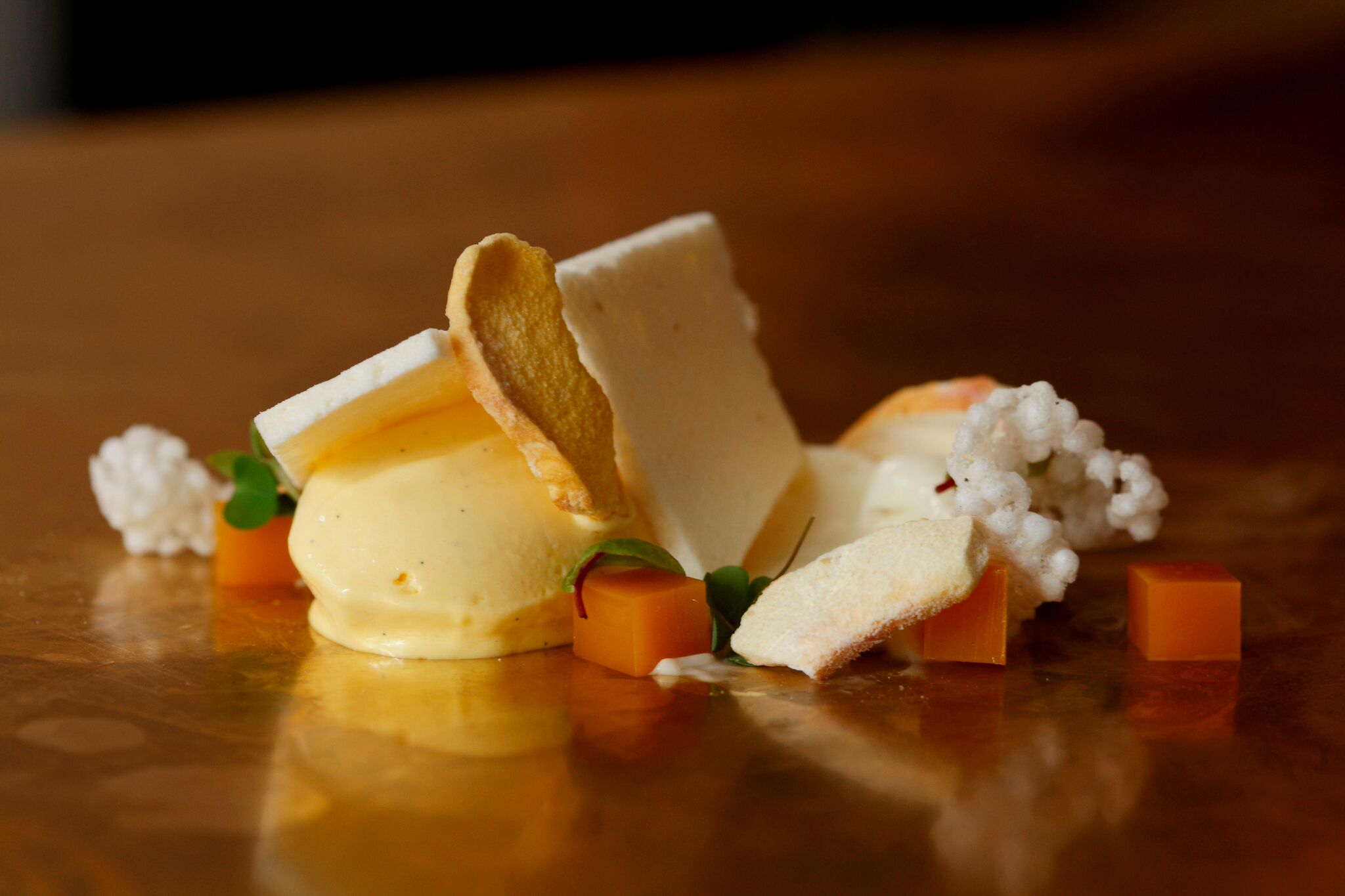 This dessert runs along with several mango textures. It includes a super milky mango meringue, mango rice crackers and more.
Golden Mile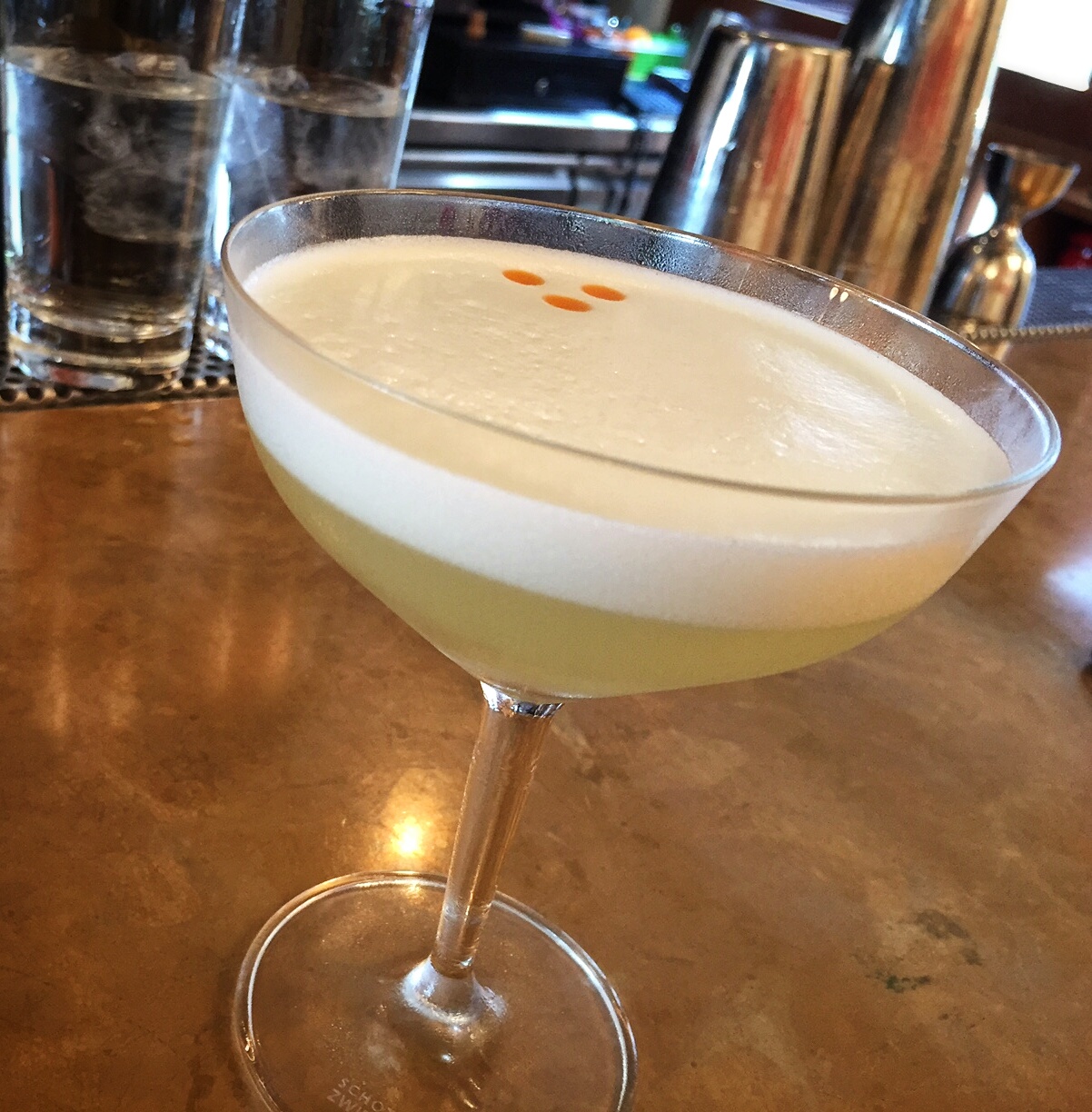 With homemade blue ginger gomme, it gives a punchy flavor! I am falling in love with the names of these cocktails from Ding Dong!
Roti Kaya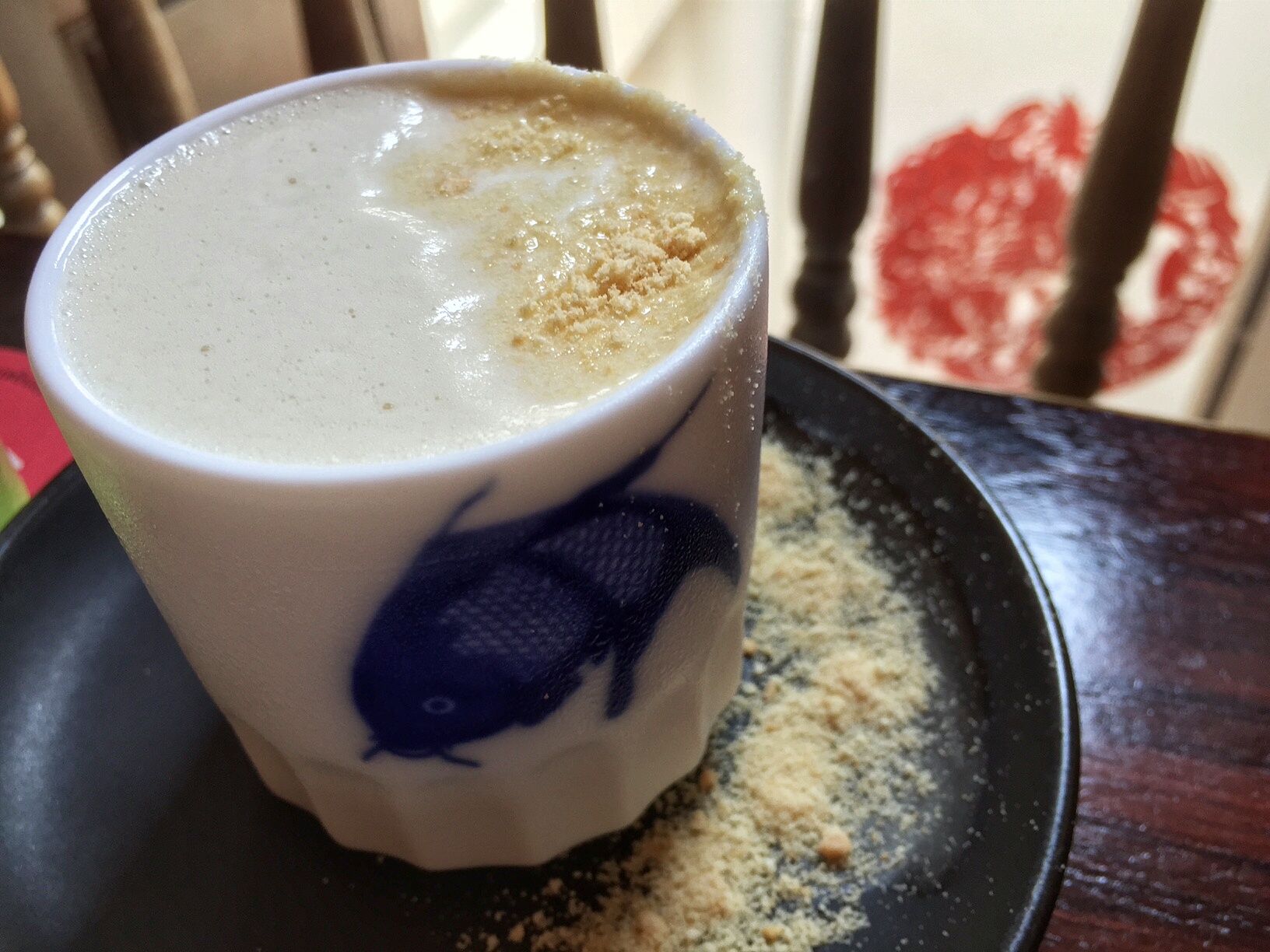 With the Kakubin blend, it is enriching with gomme and coconut cream. The cocktail is very creamy.
Ding Dong Sour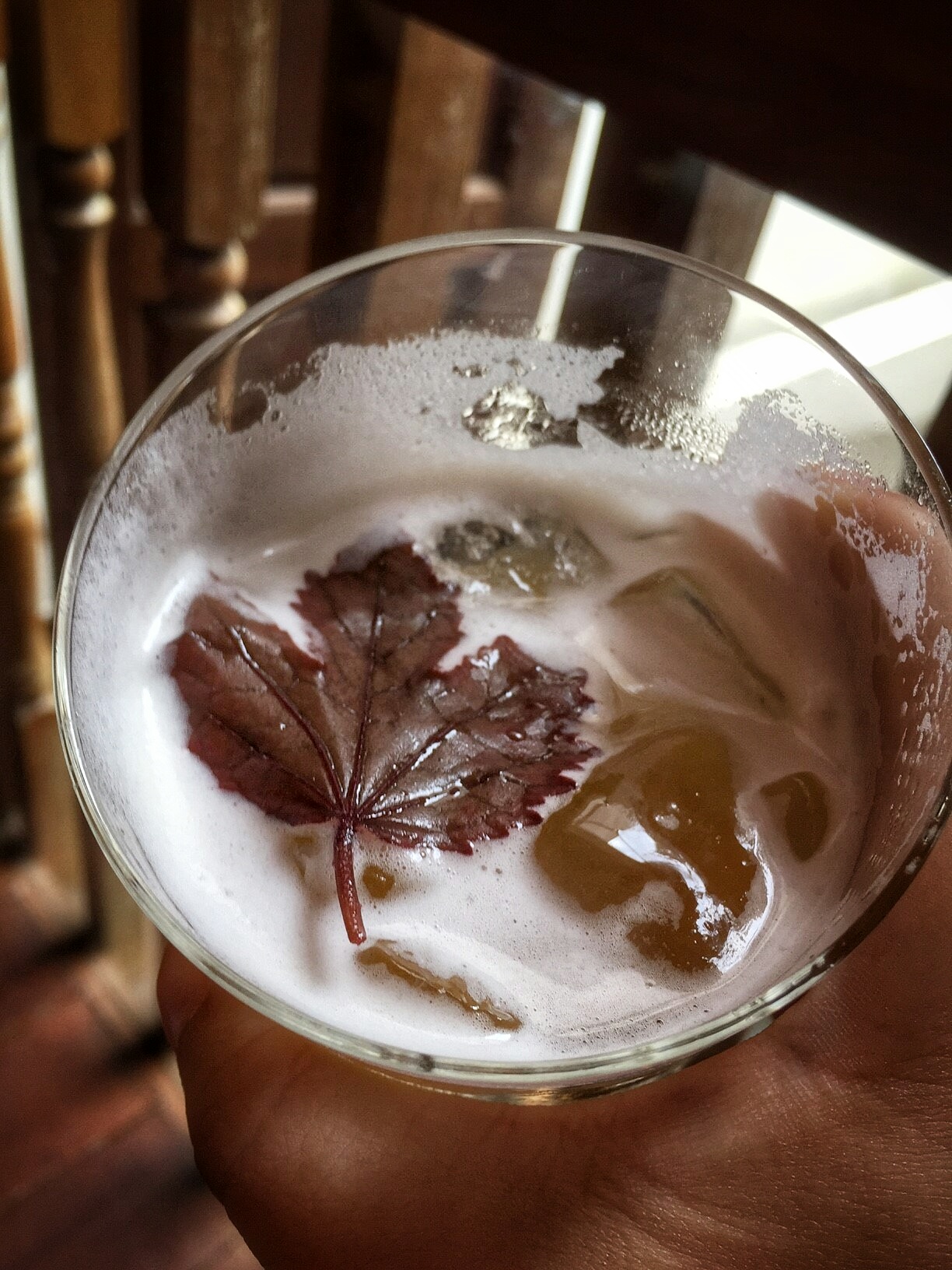 Using Yamasaki Distiller Reserve, the herbs and fruity flavors go well together. It literally sends me to a Hawaiian beach.
Pirates of Malacca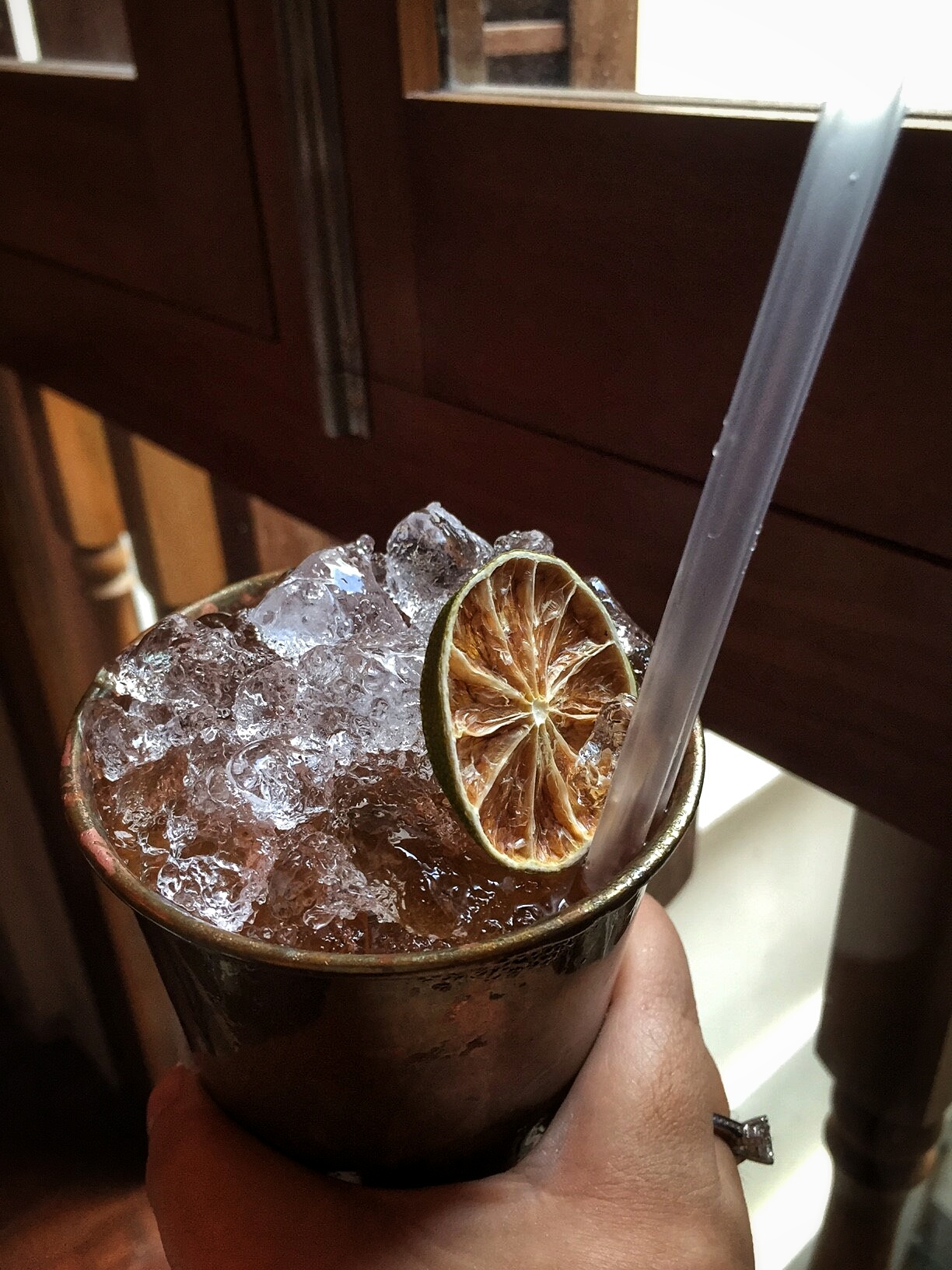 With Gula Melaka, the rum vanilla gives out some punchy flavors.
Ding Dong is certainly a fun place for me to chill out for after-work sessions! Besides having innovative Asian cuisine, I am truly happy with their lovely yet localized concoctions!
Ding Dong
23 Ann Siang Road, Singapore 069703
Operating Hours
Daily from 12pm to 3pm, 6pm to 12am
Closed on Sundays