Dusk Thonglor is a new Bangkok bar offering relaxing vibes and good craft cocktails.
Right next to our fave, Little Beast, this new Bangkok bar, Dusk Thonglor is making waves for more relaxing vibes, with solid series of quality cocktails.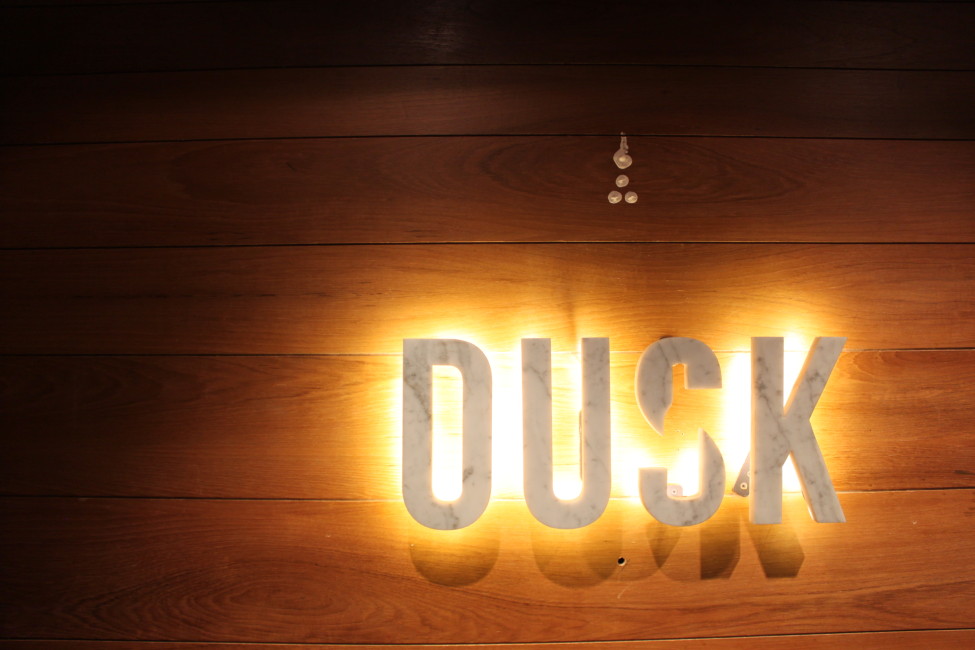 Easygoing Rooftop Bar 
As much as we love Bangkok's big-name rooftop bars, sometimes it's nice to not worry if you're wearing the right shoes. With obsession of a slightly polished decor over steel and marble, it is offering a pretty easygoing rooftop bar.
Delicious Craft Cocktails
The bar focuses on delivering craft cocktails with fresh and seasonal ingredients.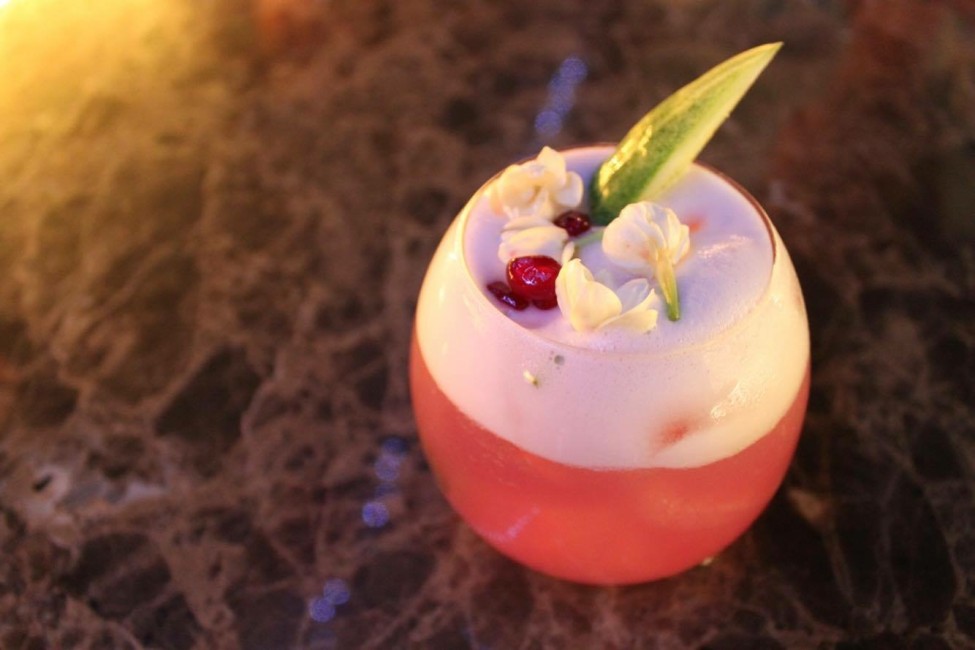 Dusk Rosito. Pretty in pink but packing with a punch, it is a sweet finisher. With Hendricks and its signature zucchini pairing, rose notes with jasmine petals makes this a ladies' winner.
Endless. Using superbly fresh seasonal ingredients, the strawberry flavored with yogurt cocktail is full with refreshing tastes. Do get hold of the bartender to do up some  customized cocktails only for you.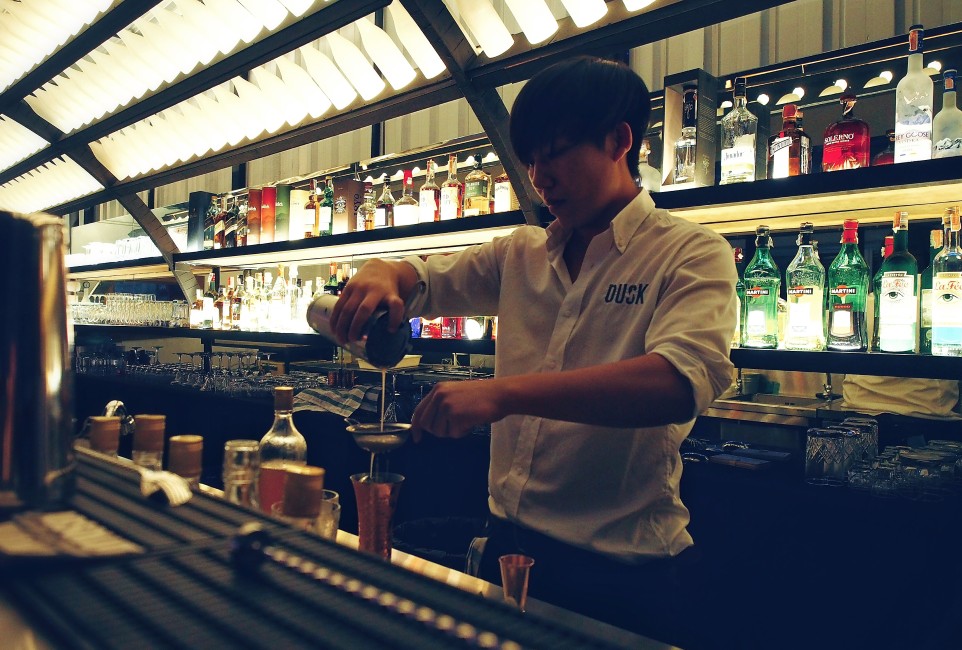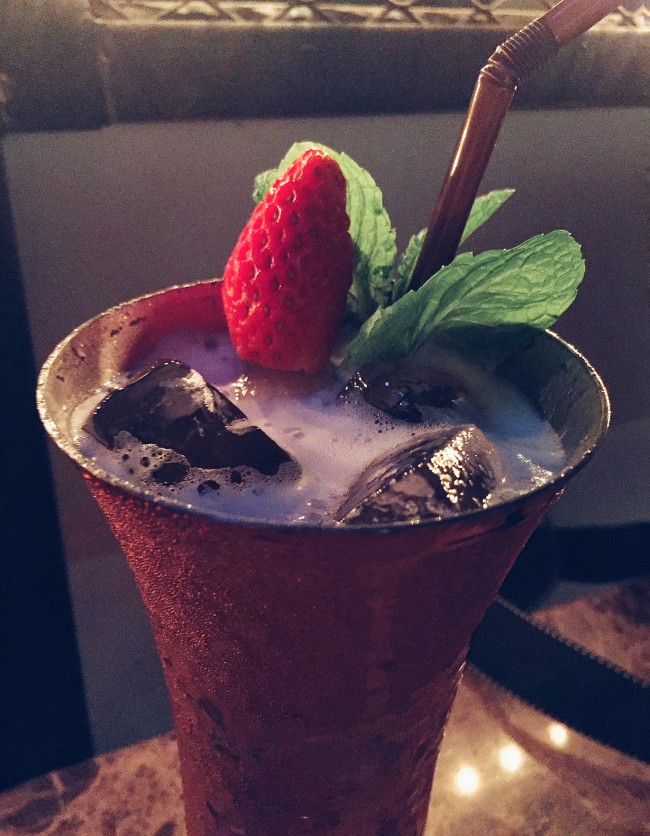 Hoegaarden and Asahi are the only draught beers right now.
Verdict
Dusk Thonglor comes as a splendid Bangkok bar offering live bands. Only a tuk-tuk ride away, it offers an edgy, cozy atmosphere as a new addition in Thonglor district.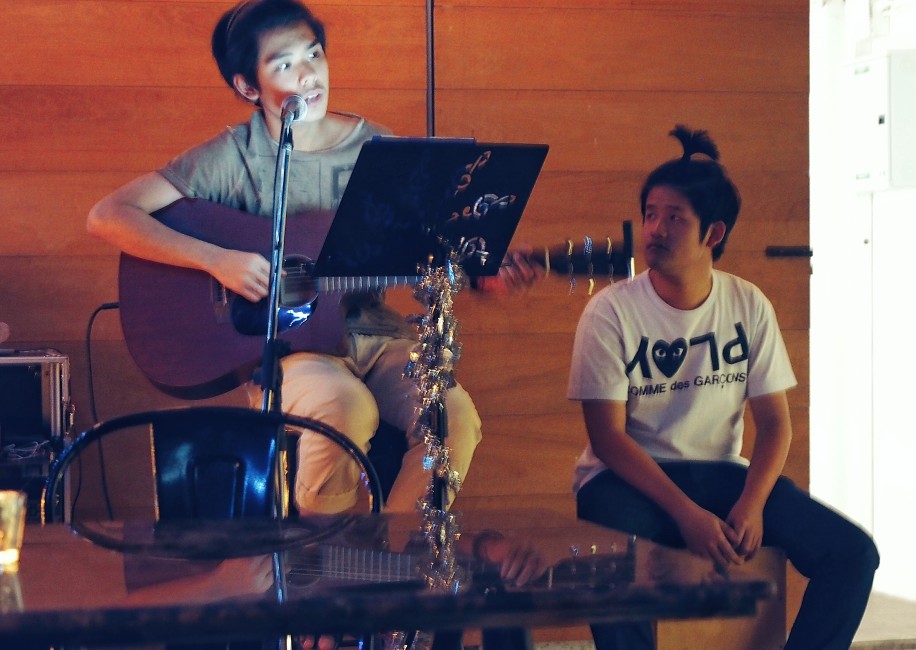 Restaurant rating: 6/10
Thonglor Soi 13, Bangkok, Thailand
Tel: +66 96 860 7690
Hours: Tuesday – Thursday, 6pm till midnight, Sunday, 6pm till midnight, Friday – Saturday, 6pm – 2am
Email: duskthonglor@gmail.com
Nearest Station: Thong Lor Station
Reservations: Via phone, email, Facebook