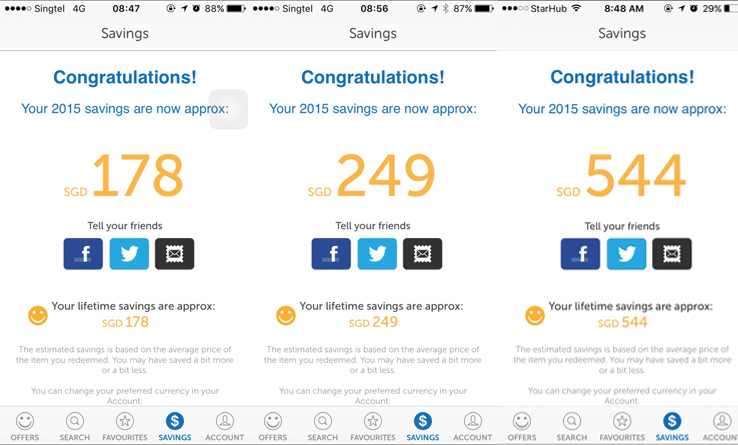 Savings got your attention? The Entertainer App has got to be one of my favourite apps this year. Boasting over 1,275 dining and travel one-for-one offers, the app has been the quickest way for me to select a dining option when I'm all out of ideas. Unlike typical dining programs from credit cards that come with a laundry list of terms and conditions, the Entertainer App's rules are pretty simple.
The participating restaurant/hotel/establishment typically have a list of one-for-one main courses or main menu items and for the informal category, donuts, cupcakes or smoothies work pretty much on the same premise. And, it covers an extremely diverse list of dining establishments from cafes, bars, to even fine dining restaurants – in really central and convenient locations. Working in the CBD? The Entertainer app has loads of offers that panders to the office lunch crowds, and definitely a way more extensive list of wine and dine options for dinner time.
Here are few favourites, that I've use the app for, and mind you, the visits typically don't stop at one…
Bedrock Bar & Grill at 313@Somerset
Like steak? Bedrock Bar & Grill has been rated the  one of the Top Ten steak restaurants in Singapore. Boasting good quality cuts ranging from the simple Striploin to the exquisite Wagyu, the savings from the app covers even the steak! I'd safely say that you won't be able to find a steak restaurant this good, with such great value. Upgrade your premium steaks with add-ons like foie gras (as pictured) or even lobster tail. Saving that extra cash will definitely allow you to spend on that little extra add-on to boost the meal.
I saved S$85 on this meal!
Are you sold just on this? If you are, download the app today and get S$10 off with the promo code 2016ASA. Just click on BUY and enter the promo code at checkout to enjoy the offer.
MEATLiquor on Duxton Hill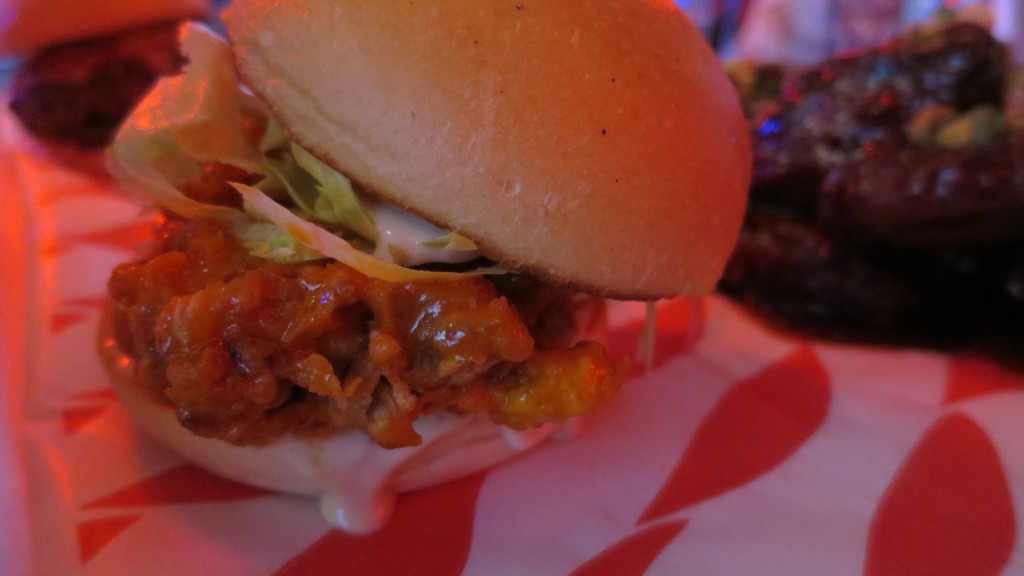 Love burgers? MEATLiquour hails from the UK and has recently washed ashore to Singapore. With traditional beef burgers and new additions that cater to local flavours, MEATLiquour is definitely heating up the burger scene on Duxton Hill. With the Entertainer App, you get 3 main menu items that you can use with the one-for-one offer. That's good enough for a party of 6 (if you are willing to share!). Aside from the burger main stays, MEATLiquour has an interesting cocktail menu, and tonnes of other craft beers and house pours that will make any night, a great night – and it opens till 2am!
I saved S$28 on this meal!
My Little Spanish Place on Boat Quay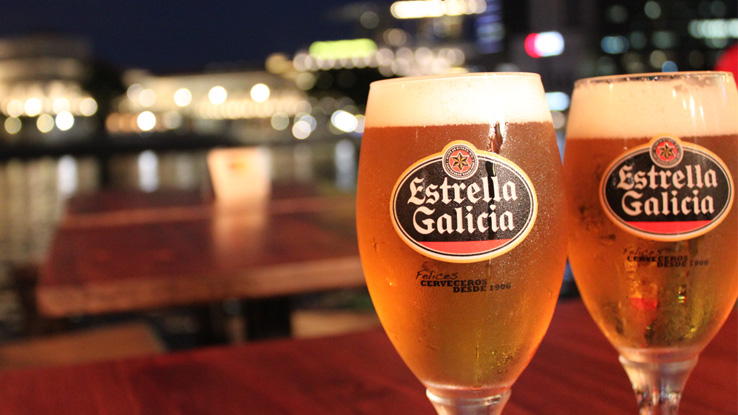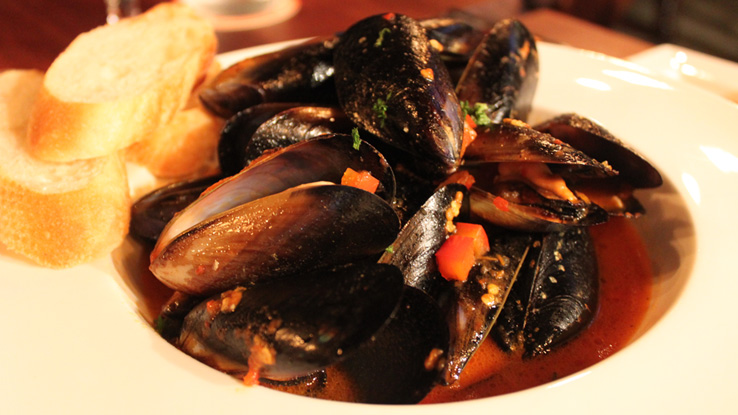 The sharing plates phenomenon has been hitting us non-stop. With so much competition in the dining scene for Spanish tapas, it's amazing that you can find such great value in a place as central as Raffles Place. My Little Spanish Place is just a stone's throw from UOB Plaza down Boat Quay and the app gives you 2 free tapas with every order of 2 tapas, and 1-for-1 for mains as well. Grab a beer, and share those tapas with your friends, the savings here for an evening of unwinding is not to be passed on! Just make sure you reserve on weekend nights, unless you're ready to go al fresco.
I saved S$32 on this meal!
Yellow Cup Coffee Express at AXA Tower
Not just heavy wining and dining – the Entertainer App goes down to the individual cuppas we need. Yellow Cup serves up an amazing cappuccino, and with the app, the next one's literally – free! My favourites in the CBD include Jewel Coffee and Huggs, of which there are more than several within reach.
If you need that caffeine fix, and don't want to spend a ton on it – the app can easily save you close to S$40 just on coffees alone. You can't say no to good value…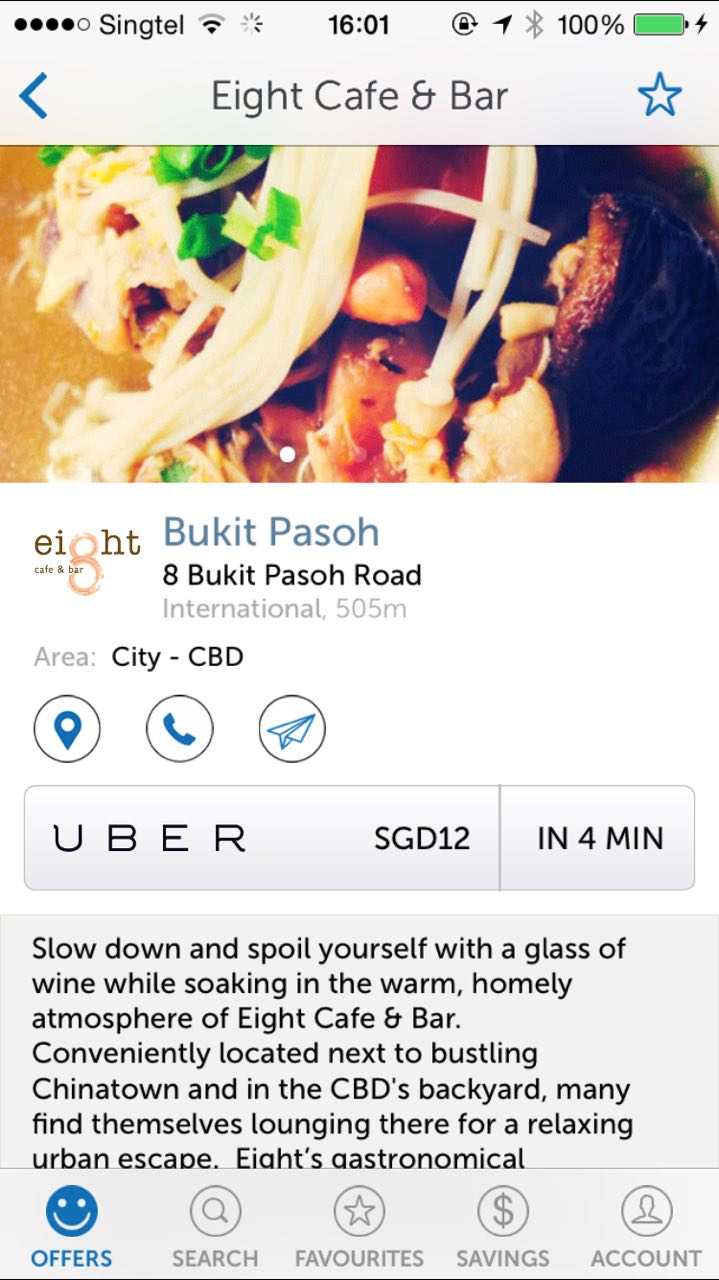 And my favourite function for the app, is the Ping function. Get as many friends as you can on the app as possible, and for offers that you deplete more than others, you can just request for your friends to ping (pass) it to you! You can trade offers, or if you're feeling generous, ping them off to someone who needs it more than you (up to 10 pings only). Sharing IS caring.
P.S: It's that little paper aeroplane icon in case you're wondering. 🙂
Besides dining offers that you can utilise on a daily basis, the Entertainer App has travel one-for-one offers as well with luxury hotels all around the world. If you are big on travel, the initial cost of the app is more than covered by the savings you'll get from the stays. I've personally checked it against room rates offered across various online travel sites, and the prices are quite unbeatable.
For a limited time only, get S$10 off the app! Enter the promo code 2016ASA on the Entertainer App as you are making payment via the BUY button. And, watch the savings unfold for the rest of your 2016…