Of all different types of Nihonryori, Executive Chef Koji Tsukamoto from FUKU Fine Fugu Kaiseki Restaurant chose to specialize in fugu. He had always want to try fugu, a rare delicacy for the rich people in Japan. He took up the craftsmanship for more 20 years before becoming a licensed chef. Here's our exclusive interview with the puffer fish chef, Chef Koji.
1. Of all the different types of Nihonryori (Japanese cuisine types), why did you choose to specialise in Fugu?
This is because I love to eat fugu. In Japan, fugu is meant as a delicacy for rich people. I become a chef so that I can try it. At FUKU, will want to make it as an affordable food for everyone, that's our objective.
2. In all your years of practice, have you ever encountered any "accidents" be it yourself, or other Fugu specialists you have known? Or do you know of anyone who has survived to tell the tale? 
Nothing, fugu is very easy to manage if you do it well. And, learning the craft is definitely not difficult.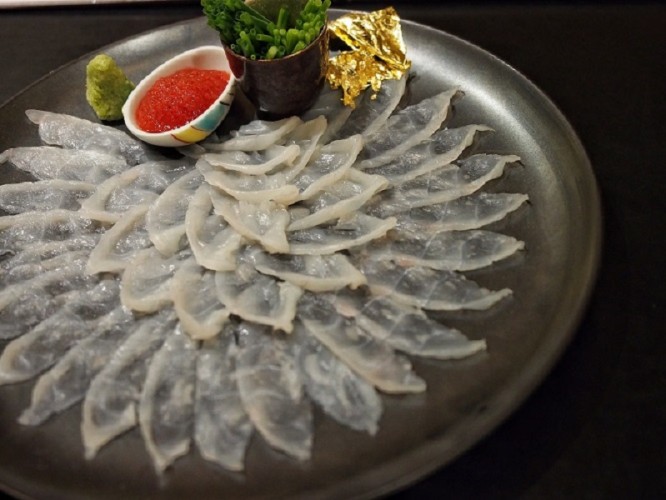 3. How many years did it take for you to hone your craft? And how are these lessons conducted especially with the potential of a fatality on the books?
The craftsmanship took me more than 20 years and practice. I just learned it from my boss in Japan, picked up the skills.
4. What should we look out for when choosing a good Fugu restaurant to patronise in Japan? 
There are about 120 types of fugu. You have to look out for a quality fugu that's full with collagen. Next, always look at the imported timings of fugu, it tells about freshness.
The presence of a traditional and authentic Japanese chef is good as he will be able to identify good fugu and ingredients.

5. And do you still worry about making a mistake every day when you enter your restaurant? 
In Singapore, AVA is strict and there's very many stringent checks for the fugu.. So, we are very confident to deliver quality ones.
It is an interesting opportunity to interview Chef Koji for his interesting path to be a puffer fish chef. For full dining review, please visit FUKU Fugu's article.