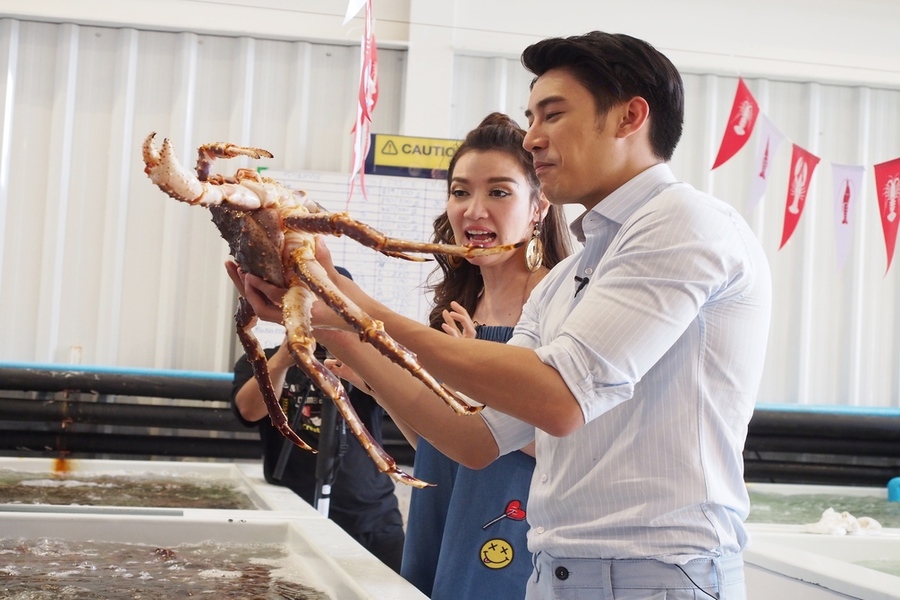 We had quite a seafood feast at Shinsen Fish Market, a place with industrial-like vibe and a menu that is interesting and exciting.  The dishes here comprise mainly of seafood, sushi and sashimi and cooked food, it is definitely a different approach of dining in Bangkok with the typical types of Thai food. It is totally a refreshing dining experience.
The Place
Shinsen Fish Market is said to be near BTS Phrom Phong but to be more exact, it will be better for you to take a tut-tut or cab over.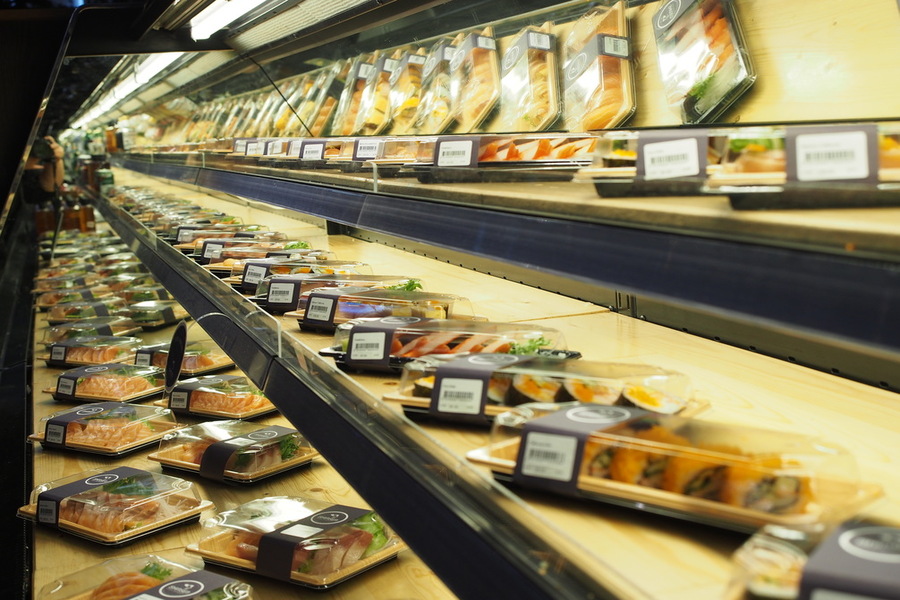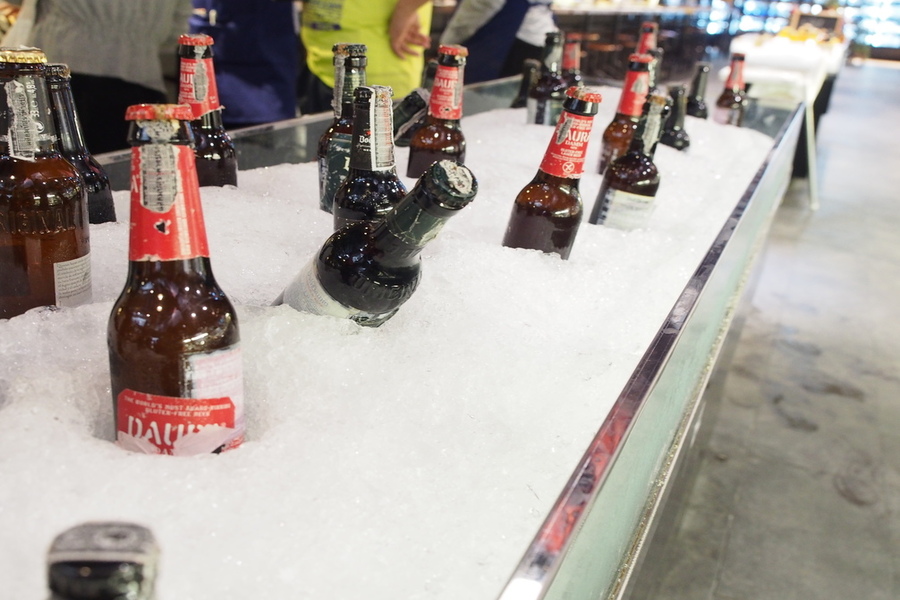 Once you reach the place, you will spot loads of aquamarine and gigantic sea creatures in tanks, a huge supermarket with fresh Japanese sushi, fruits and vegetables, wine cellar and beer, hot and cold food stations… these are but a few key features of Shinsen Fish Market.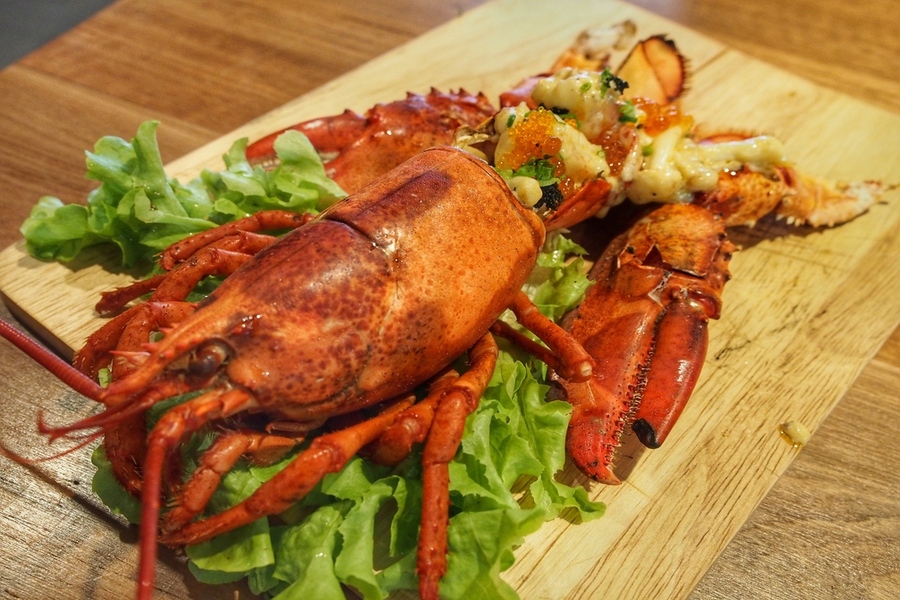 The Food
A Thai friend informs us that lobsters here will be a must-try. To be frank, I do not see such a huge lobster often in any seafood restaurant of Bangkok. That said, the flavours are well captured to the lobster flesh at Shinsen. Without any doubt, this is certainly delicious.  Seafood-lovers, try out this spiny lobster thermidor.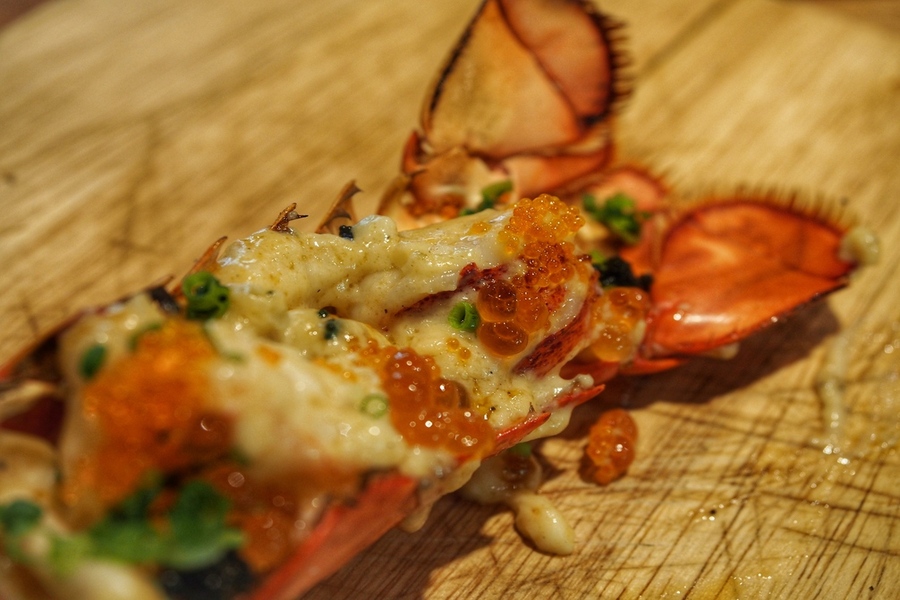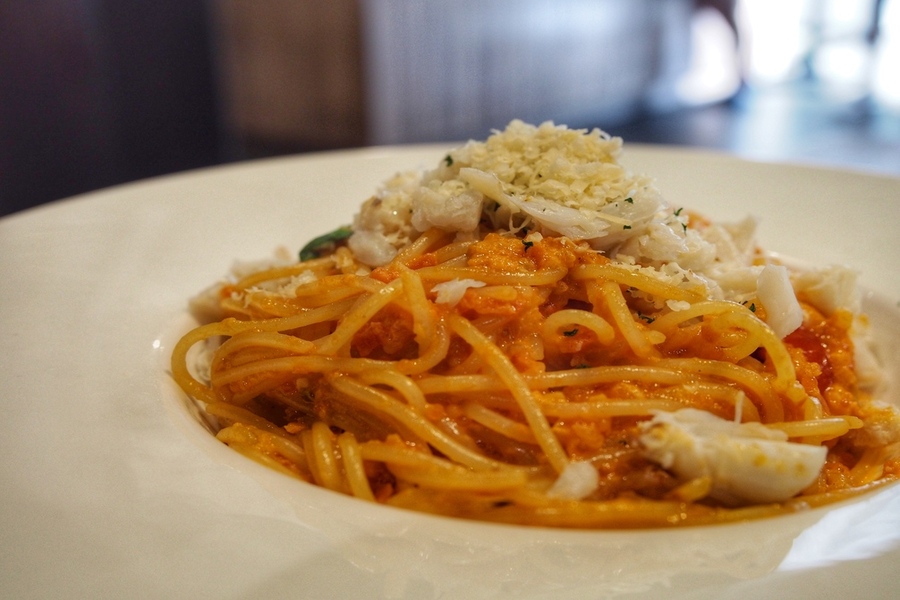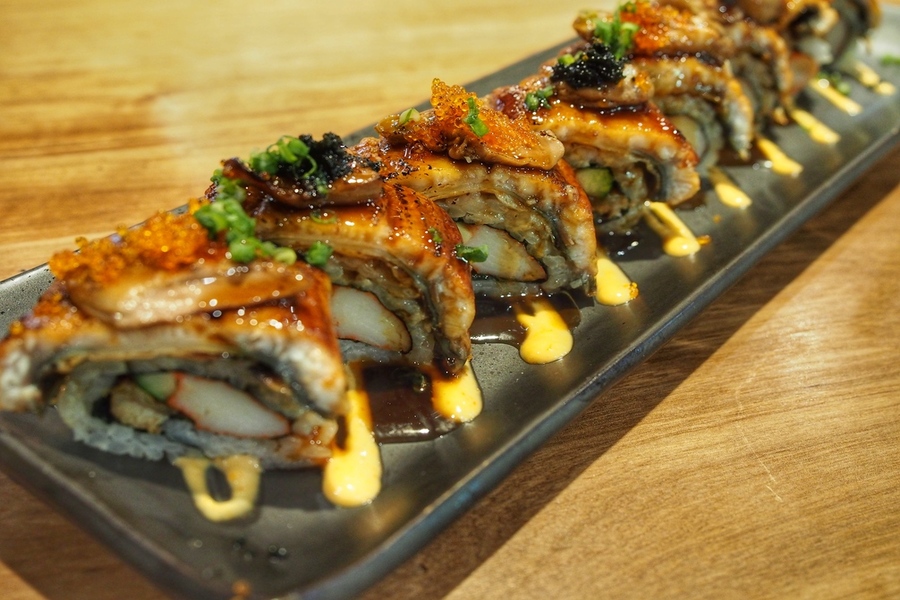 Though the pasta served here will be only medicore, this place does serve really good sashimi and sushi too. Like their unagi sushi, it was completely flavourful and amazing.  Do not hesitate to order seconds if you want more.
The Verdict
Splashes of colourful dining experience to be found in Shinsen Fish Market.  Within this space, there is a lot of joyful vibes and seafood options.
Review Rating: 7/10
Phone: +66 2 260 6522
Opening Hours: Monday to Sunday, 11AM–11PM
Nearest BTS: Phrom Phong