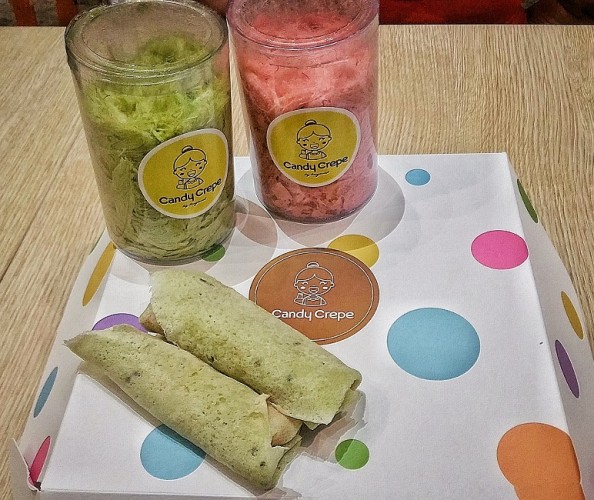 Spotting much raves from the Singapore's Queen of Instagram aka socialite Jamie Chua, I am set to try these candy floss from Candy Crepe by Bangmad.
Candy Crepe by Bangmad is founded by Jainnisa Kuvinichkul (Jan) early this year. Traditionally, the popular Thailand desserts are known as Rotisaimai (โรตีสายไหม). They are famously associated with the ancient Kingdom of Ayutthaya. Till date, the production of Roti Saimai is continuing well in Ayutthaya, centre of Thailand.
However, they are not the same from the normal Rotisaimai. Candy Crepe by Bangmad took the best recipe created from the old town. They developed it further. Normal Rotisaimai are made on street side. Candy Crepe by Bangmad are made by setting a new international standard of cleanliness, with Halal certification. Their own recipes have produced in melt-in-your-mouth candy floss and best tasted crepes ever.
We have collected some interesting insights about Candy Crepe by Bangmad by interviewing Jainnisa Kuvinichkul (Jan). You will be able to get your hands over these hairlike candy desserts as they ship internationally! Hear what Jan has to say.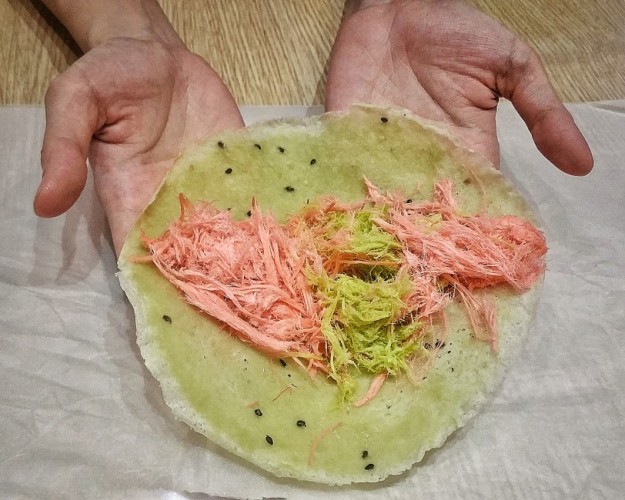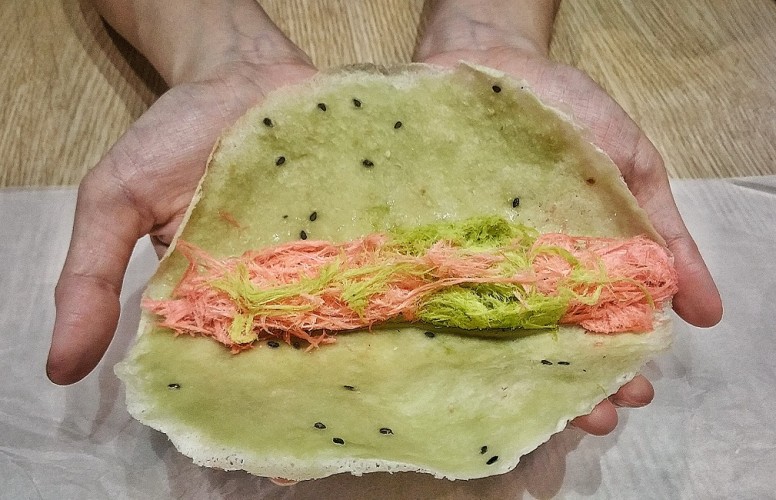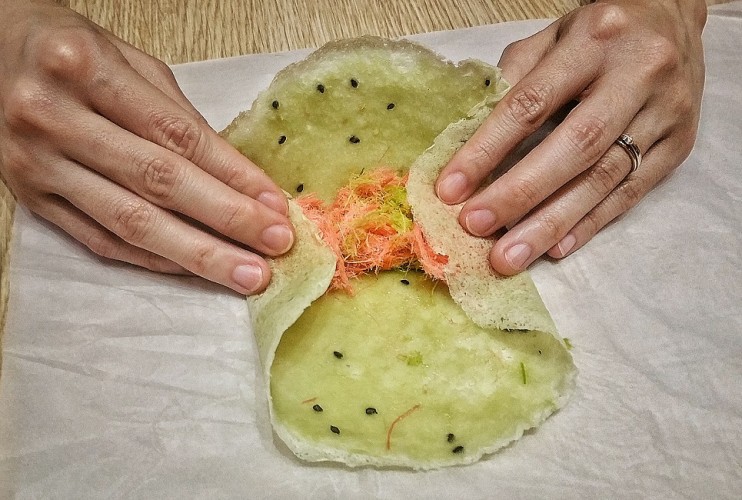 The candies do come in many flavors. What are the key flavors?
We have the pandan flavored crepes as the original version. However, we are venturing into a healthy mix of black charcoal and green tea crepes. Natural imported charcoal helps to absorb toxics, cleanse, detox while  Matcha can help to reduce blood fat and prevent cancer.
Name us some Thailand/Asia celebrities who have endorsed and tried your products.
Candy Crepe by Bangmad is well liked by many celebrities and known personalities. Instagram Queen like Jamie Chua loves it totally. In Thailand, our products are well endorsed by Aum Patcharapa, Tong Pakaramai and Nadej. It is basically popular with every celebrity in Thailand!
Who are your targeted customers? Do you cover into corporate gifts?
Everyone. It is suitable for consumption by all ages. In Thailand, Candy Crepe by Bangmad are highly sought to be corporate gifts.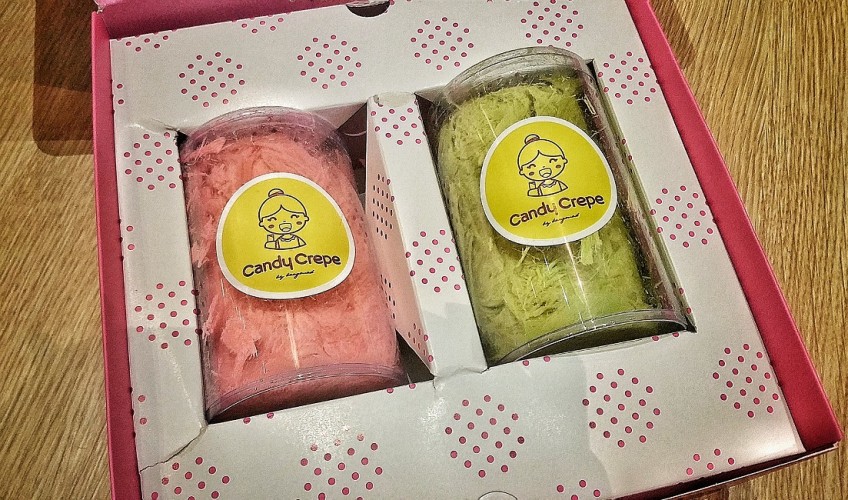 If consumers want to buy them regionally, what will be the method of purchasing?
We ship them through DHL internationally. For big orders, we can arrange for a personal one-day delivery by air.
Describe your plans for Candy Crepe by Bangmad in 2016.
We are definitely creating more yummy flavors and extend into more new products. On another note, we do have plans to do more local and overseas franchising too.
Candy Crepe by Bangmad are indeed sweet desserts that form pretty much like any food trend in Asia. The crepes are really soft and thin, complementing well with the candy floss. Planning to do birthday parties? You can opt for catering services with beautiful creations of Candy Crepe by Bangmad. They are perfect party desserts.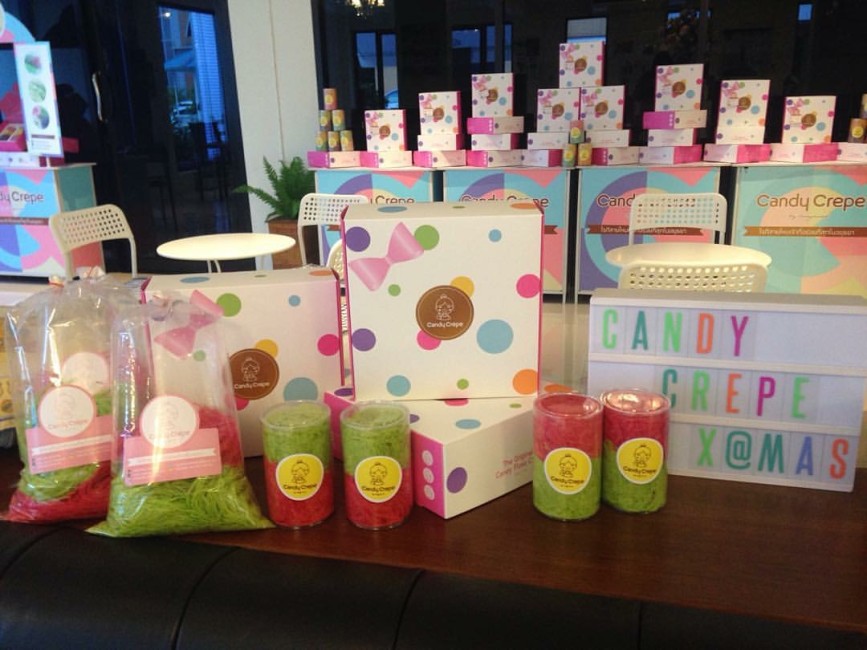 To celebrate during festive season, they have launched special edition Christmas Sets! Each Christmas Set includes original Pandan crepes and candy colors of red and green. Pre-orders open will be available for the special limited time period in Singapore. For more details, you can email to order@candycrepe.com

For daily updates, do visit them at www.candycrepe.com.