Singapore, October 2016 – Going strong on its seventh year, South East Asia's premier Whiskey and Spirits show, Whisky Live Singapore 2016 is back with a touch of femininity up its sleeve: The debut of the Ladies' Room.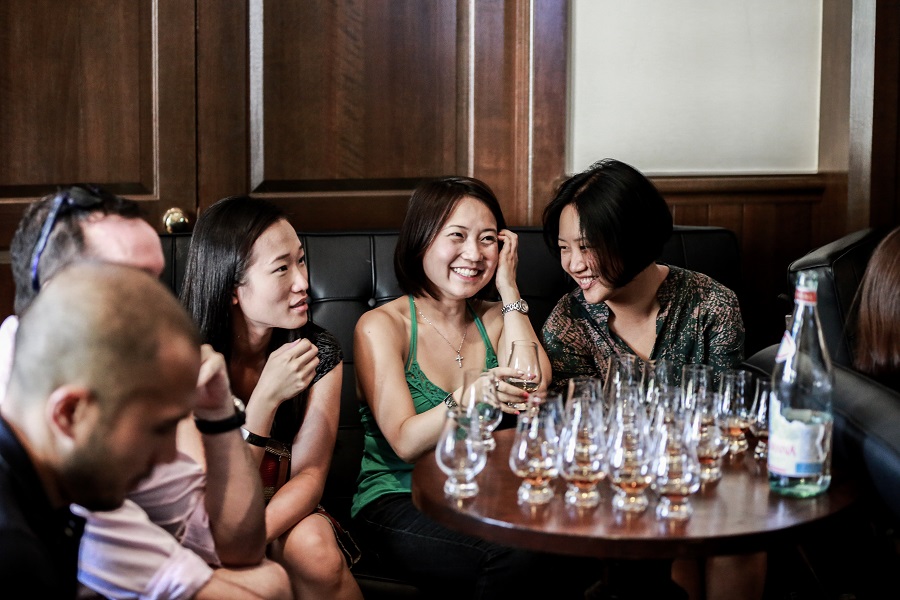 "Over the years, Whisky Live has seen a double-digit growth in female attendees at Whisky Live which is a testament to the increasing number of women who enjoy whiskies in Singapore," comments Mr. Matthew Musnier, General Manager at La Maison du Whisky. He adds, "This shift is encouraging as it shows that there are opportunities for us to grow and better engage our female audience. With Whisky Live Singapore 2016, we will be introducing a special Ladies' room."
La Maison du Whisky, established in Singapore since 2006, is the organiser of Whisky Live in Singapore and Paris, which is also the biggest Whisky and Spirit show in Europe.
Partnering with Vaniday, Whisky Live Singapore 2016 introduces the Ladies' Room, a comfortable and pampering respite offered to all attending female VIP guests at the Show. The tastefully decorated room will see Vaniday featured salons where VIP ladies will be pampered with complimentary beauty services such as makeovers, massages, and facials.
During the event, the VIP female attendees can lounge while enjoying drinks and beauty treats in the Ladies' Room from 1pm onwards. To enjoy the pampering session, all the attendees require is to flash the Vaniday app upon entrance.
The show this year will be hosted at the esteemed Capella Hotel Singapore, set against the picturesque backdrop of the South China Sea. Executive Chef of Capella Hotel Singapore Chef David Nicolas Senia will be creating unique and memorable dining experiences especially for guests attending Whisky Live 2016. Known for his culinary excellence of drawing inspiration from new experiences with local flavors, Chef David has prepared an exclusive menu where whisky is used as a key ingredient for his dishes. Guests attending the event will be entitled two portions of dishes per day. Should attendees wish to savour more, the dishes will be available for a small fee.
For more information, please feel free to visit the Whisky Live 2016 or join "Whisky Live Singapore 2016" Facebook page for updates. Tickets are available for purchase at SISTIC