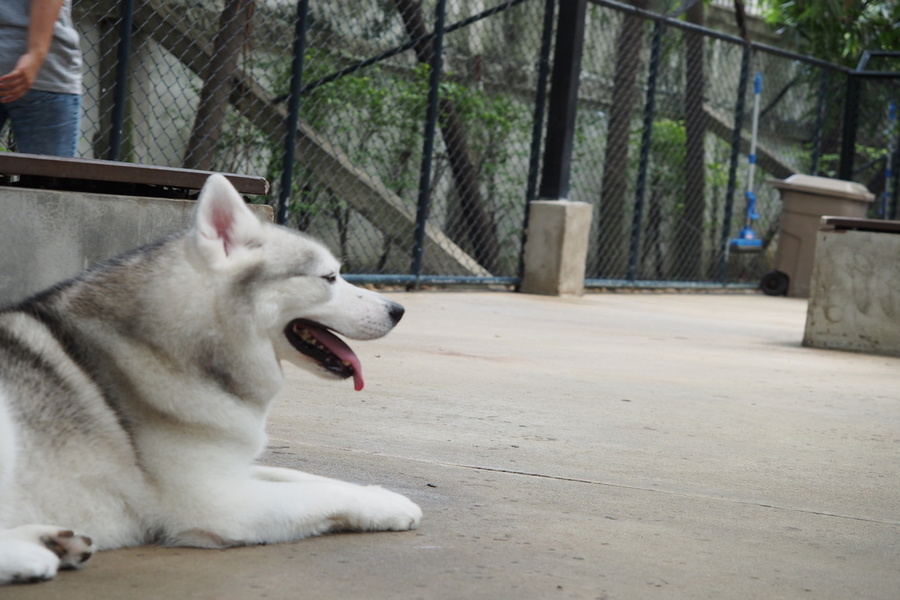 Recent trips to Bangkok have given us a new insight to the bustling cafe scene in the city, making it even more attractive than before.  It is pretty well established and can be very enjoyable for most people. But if you are  not just a coffee snob like me to enjoy a decent americano, you can visit Truelove @ Neverland. Here are some good reasons to love this husky cafe in Bangkok!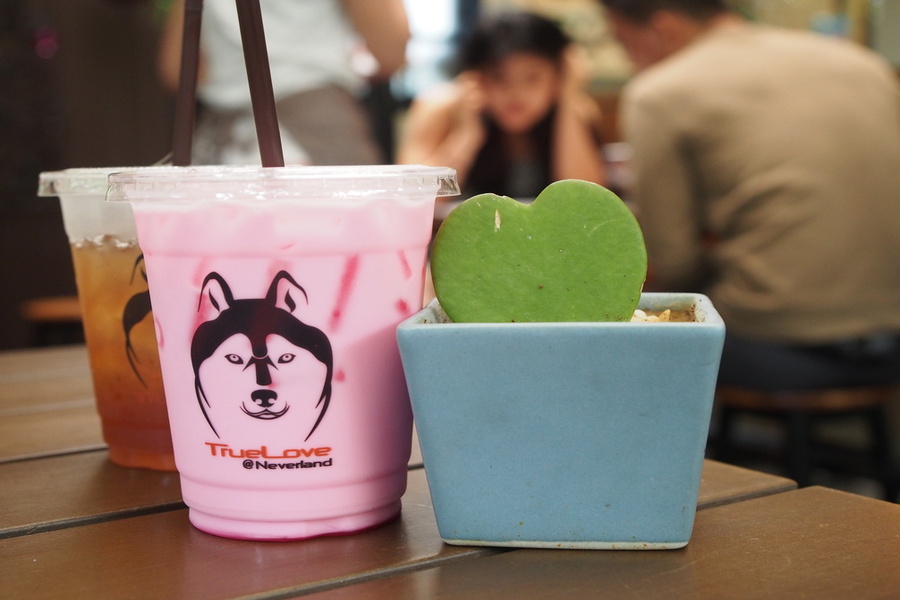 1 hour of good fun and food
An all-time favourite among Bangkok visitors and locals, the cafe has gained a lot of popularity for good 2 years and counting. It will just cost you $350 baht for 1 hour to play with more than 20 huskies, additionally, you will get a complimentary set of drink and dessert. Housed in a cute corner in unfamiliar district, it is definitely highly recommended to take a tuk-tuk or cab over!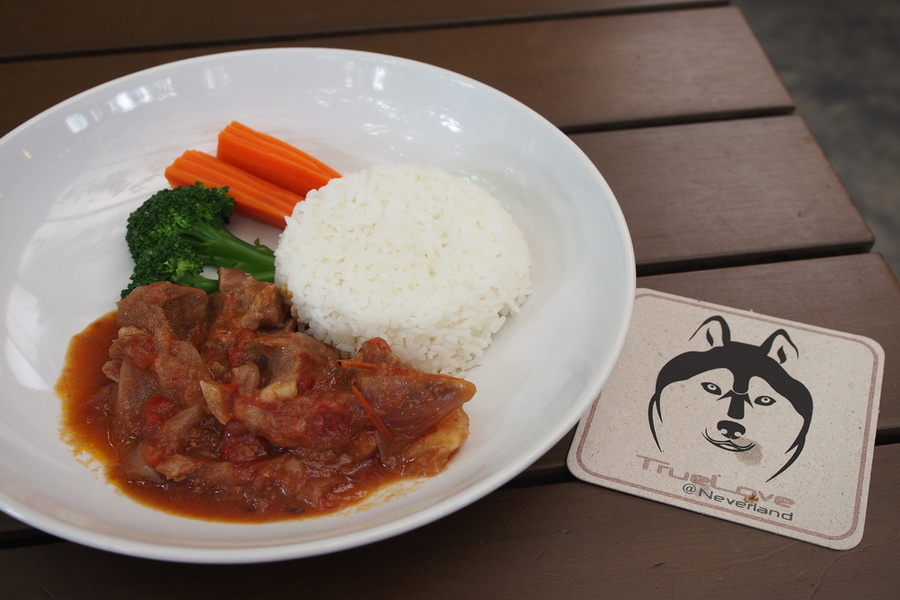 The mains are so good! There are really good mains with robust taste for the palate. However, for food addicts lovers, if you don't love dogs but need to accompany your friend here, you will never regret.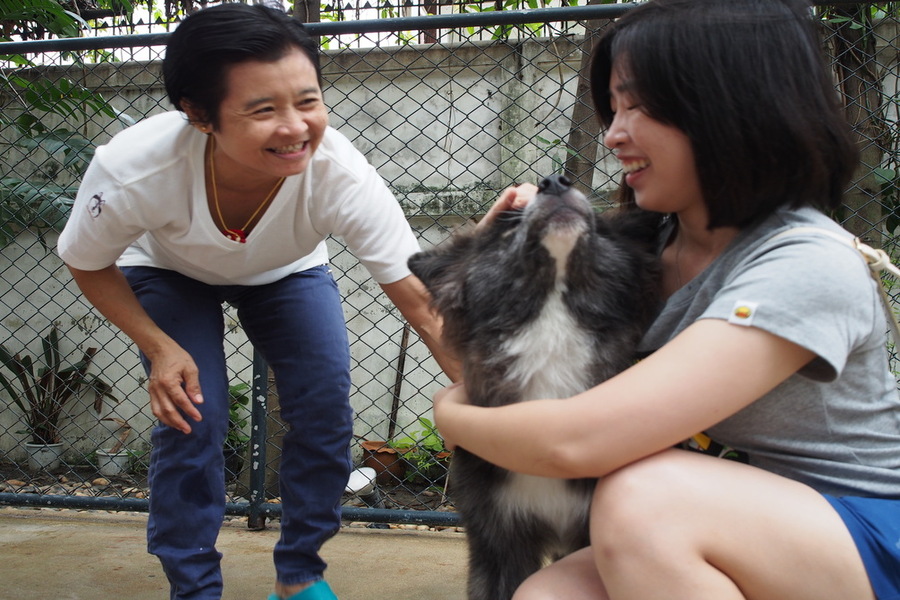 Good hygiene and well-trained staff
Everything runs in a very systematic way here. From getting ourselves sanitized (plus plastic foodwear before entering), you will get to watch an introductory video before starting to play with them. Not to mention, every staff is definitely well-trained to handle the dogs.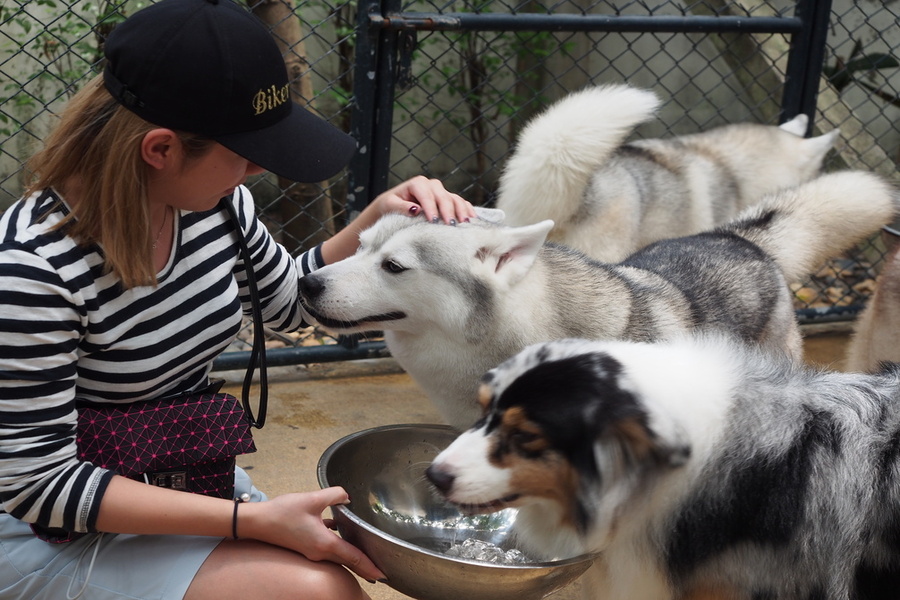 You get to feed the huskies
During the one hour of good fun, the customers will get to feed the huskies with basins of superbly cool crushed ice! This is a perfect way of cooling the dogs in the killing hot weather of Bangkok!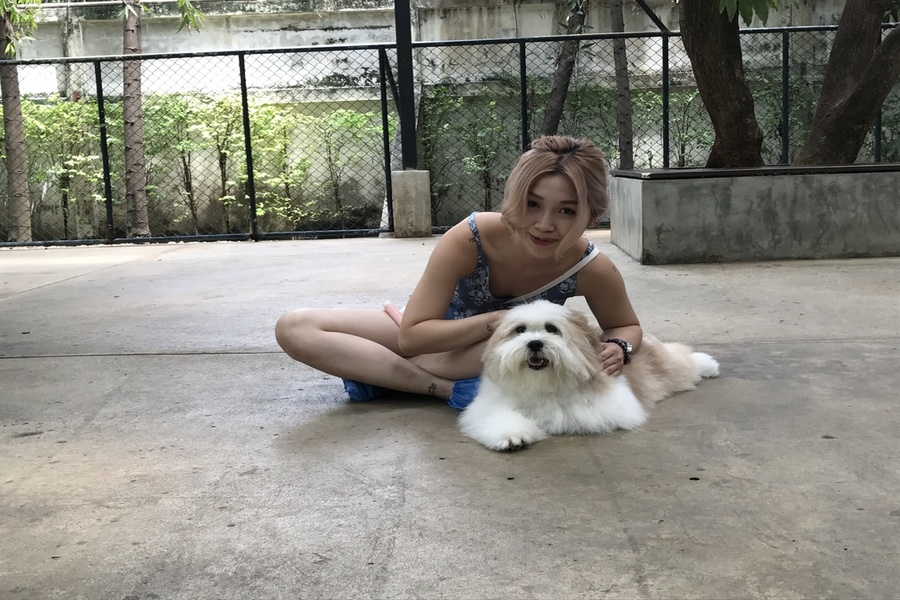 Personal selfie and bonding time
The husky cafe is well designed with an air-conditioned dining area, al-fresco dining area and finally, one huge and spacious yard for the huskies and customers. The one hour of playtime is certainly more than enough for loads of selfies (wefies), cuddles and fun. Visit when you are around the area!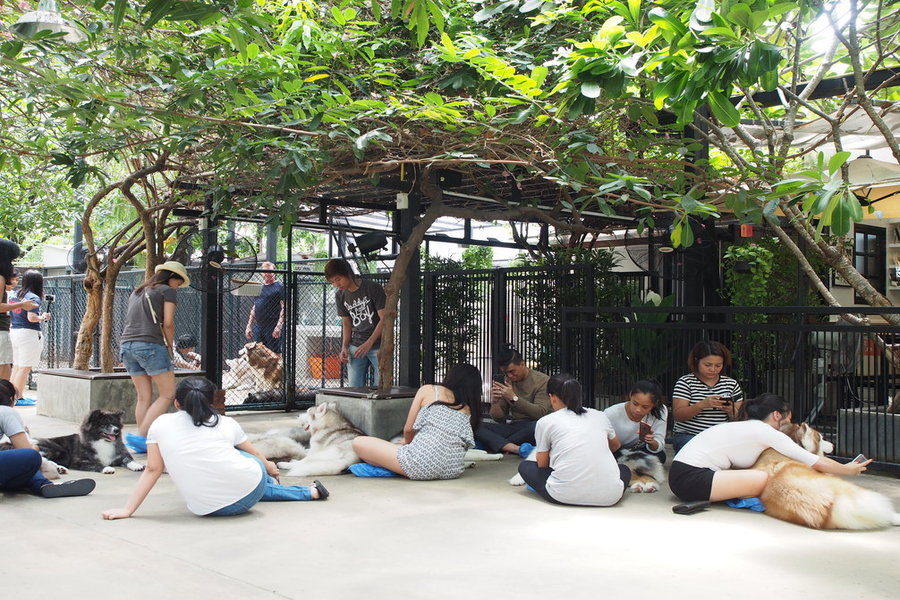 Verdict
Nowadays, it seems that more and more cafes are popping up around Bangkok city with either a good cuppa of coffee or with a strong theme. The husky cafe is a perfect fun place to visit. Do look out for special breeds like Momo and Ruby!
Review Rating: 8/10
153 Soi Ari Samphan 2, Samsen Nai, Phaya Thai, Bangkok 10400, Thailand
Visiting Hours: Tuesdays to Thursdays: 12.30pm and 3.30pm, Friday to Sunday: 12.30pm, 3.30pm, 6pm. They are closed on Mondays.
Phone: +66 85 908 2777
By Train: You can get to True Love by taking a BTS to Ari Station, tuk-tuk or cab