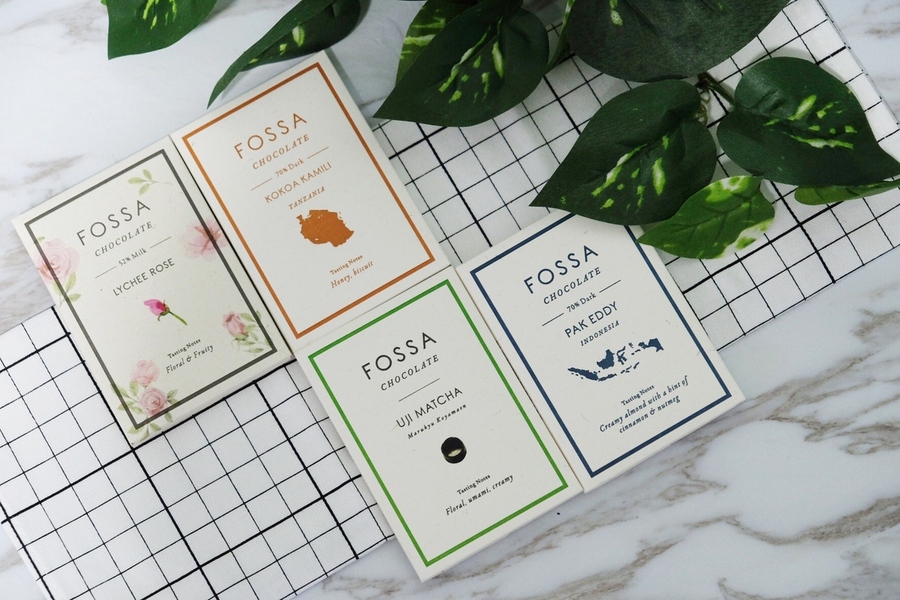 Fossa Chocolate shouldn't be unfamiliar to many individuals who love dark chocolates. Every single face of the chocolate just melts right on your tongue – eating chocolate with style. You get to enjoy a brand new chocolate experience.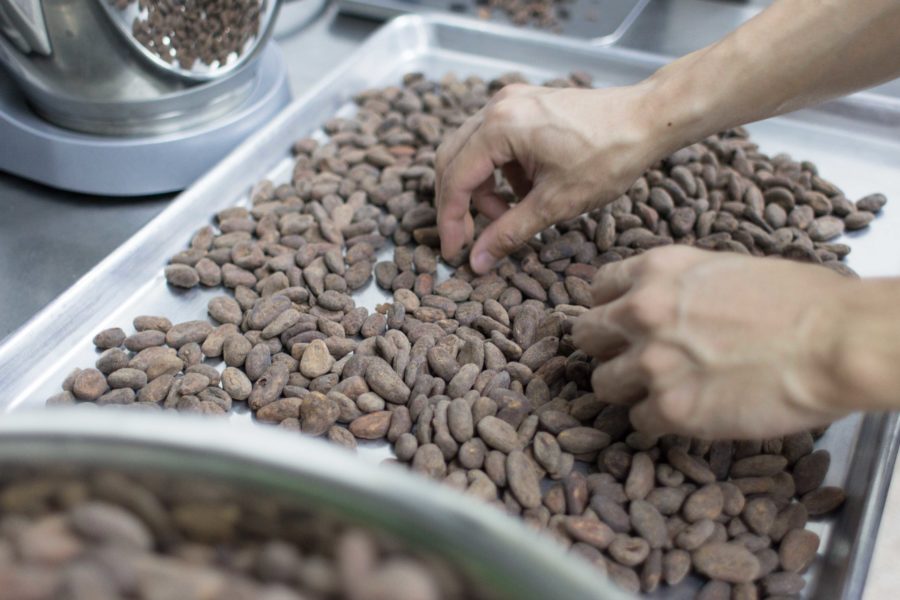 Changing the chocolate scene in Singapore
Working with farmers who have dedicated their lives to the craft of cacao cultivation and fermentation, the Fossa team sources only high quality cacao because great chocolates can only be made from fine cacao that has been treated with care and skill. Through craftsmanship, they aim to bring forth the best flavours for your enjoyment.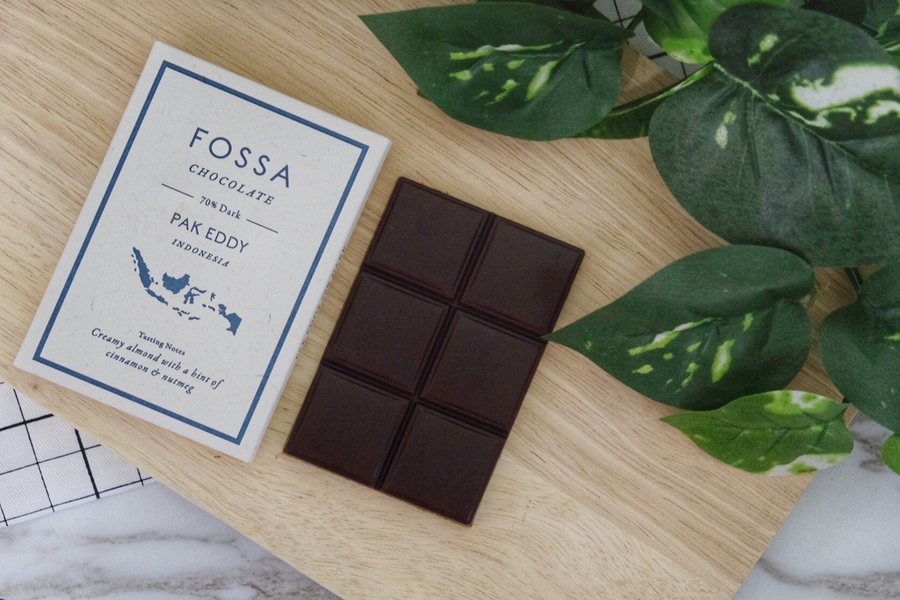 Taking an innovative approach to chocolate
They certainly did not compromise on their quality and taste. Fossa Chocolate takes an experimental and creative approach in creating unique flavours such as their widely celebrated Salted Egg Cereal Blond Chocolate and Shrimp & Bonito Dark Chocolate.
Good news for dark chocolate lovers, Fossa also offers a single origin range of 70% (and up) dark chocolates made with only two ingredients – cacao beans and sugar. Each batch of cacao goes through a stringent selection process and is roasted differently to bring out the natural flavours of the beans. If you prefer a nuttier flavour profile, you'll enjoy the Pak Eddy 70%, made from cacao beans from Indonesia. Biting into this bar of dark chocolate offers a very complex palette experience – a luscious, creamy mouthfeel with some hints of cinnamon and nutmeg.
In contrast, the Kokoa Kamili 70% dark chocolate, made from Tanzanian cacao beans that won the Cocoa of Excellence award, provides hints of honey, biscuit character.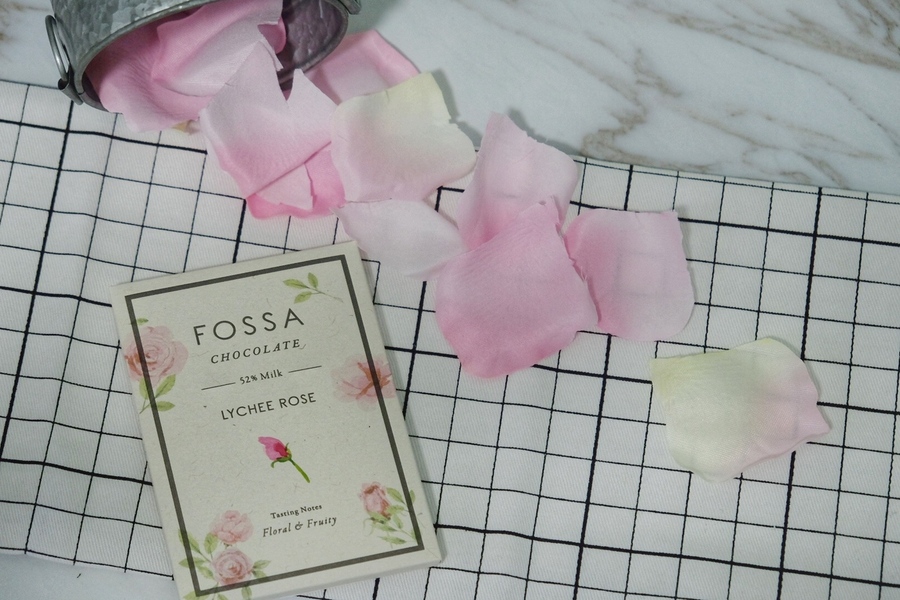 Earlier this year, the team challenged themselves 
to create a chocolate that contained three different textures – creaminess, crunchiness and chewiness. The result? A rose tea-infused creamy dark milk chocolate topped with chewy dehydrated lychee and crunchy cacao nibs.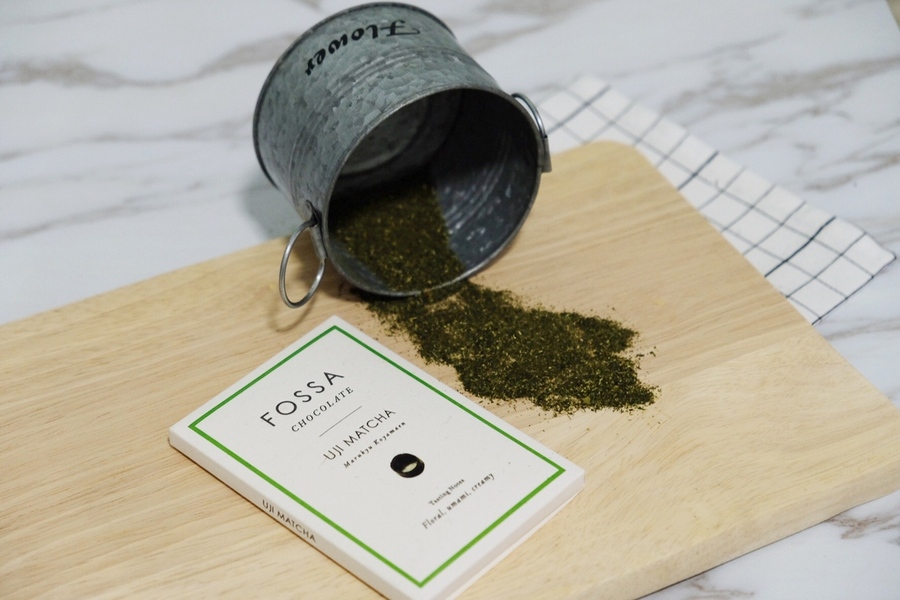 Another hot favourite Fossa bar is the Uji Matcha chocolate, which can be instantly recognised
 by the bright green colour and fresh matcha aroma. 
This incredibly intense, milky and floral bar is
 made from "Watakake" grade, Uji Matcha has the highest grade of culinary matcha, from Japan's most highly regarded matcha maker— Marukyu Koyamaen.
Verdict
With so many interesting flavours available, it's always tough for a chocolate lover to make a choice. Fortunately, Fossa provides a Chocolate Gift Set option where you can mix and match various flavours. This makes a perfect gift for a foodie or fun loving chocolate fan who has curious taste buds and enjoys a little excitement.
Review Rating: 8/10
[GIVEAWAY]
WIN A CHOCOLATE GIFT SET WORTH $40!
To thank our fans and followers for the unwavering support, we are giving 2 lucky winner to enjoy the Chocolate Gift Sets(set of 4 chocolate bars)!
To stand a chance to win the prize, simply follow the instructions below:
Like both Fossa Chocolate & AsiaStyleAsia Facebook Pages, and share the post
Comment 'Liked and Shared' within post's comment
Answer the following question: Name your favourite flavour of Fossa Chocolate and tell us why you like it.
Contest will end on 29th July 2018, Sunday! Email your answer and details (name, contact number, email) to contact@asiastyle.asia!