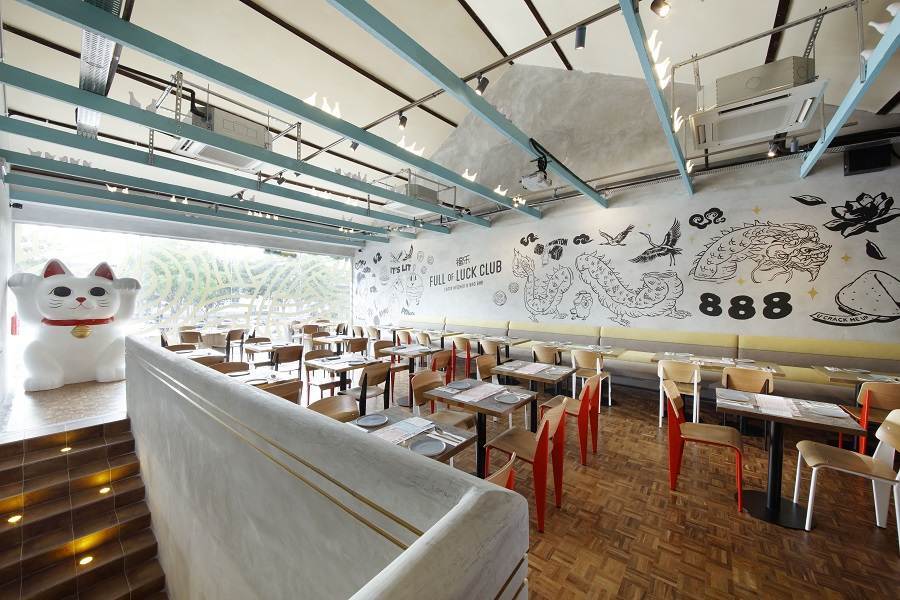 Brought to you by the guys from Li Bai Cantonese Restaurant, Full of Luck Club is a newcomer in the Chinese cuisine scene. The location is pretty well placed with a large, gorgeously blue glass door and a really cosy dining space. To be honest, I was expecting some kind of Chinese typical restaurant food, but it surprises me in many other ways. While I'm pretty sure you will love their hip and yummy Chinese food..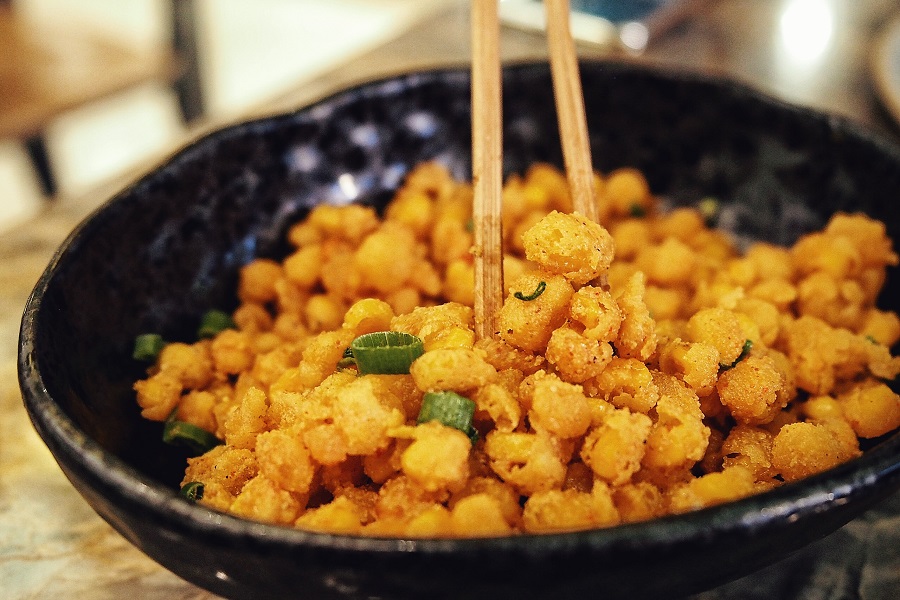 The Golden Sand Corn With Salted Egg Yolk ($4.80) makes a great entry snack that is a lot of fun to eat. While place is packed with people in their 20s and 30s tucking into sharing plates of good food, I briefly browse through the menu and realize that the menu is filled with loads of interestingly named food and drinks. Like their Wing Chun Kick cocktail ($14), the refreshing mojito is not something out of the word but it is really decent.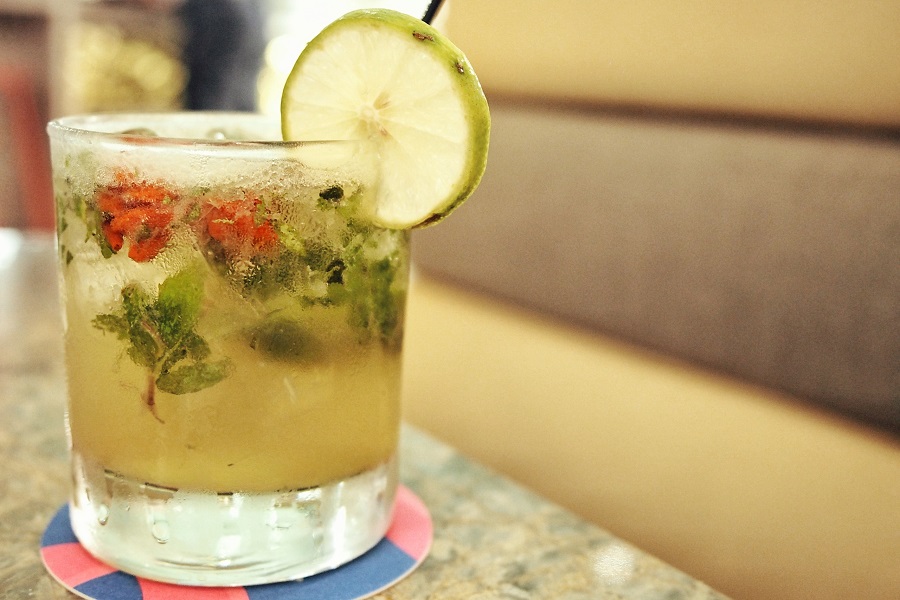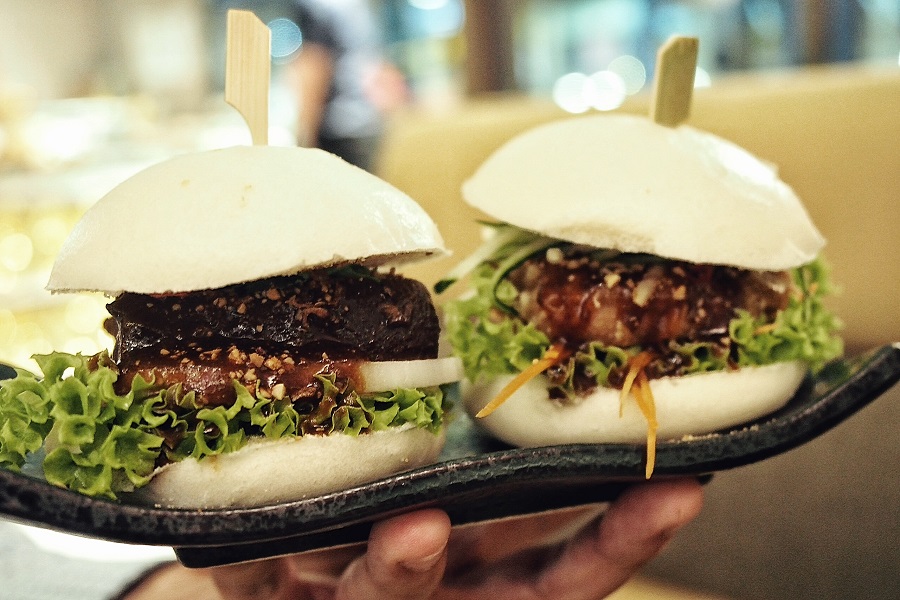 So one dish that comes up repeatedly on Instagram feeds on the restaurant is their hipster bao. Braised Pork Belly Bao (any 2 for $9.80) will be my star favorite!  it came dressed between soft buns, pickled lotus root, lettuce and some bird's eye chili, we enjoyed them very much. They gave really good bite and texture to the overall presentation.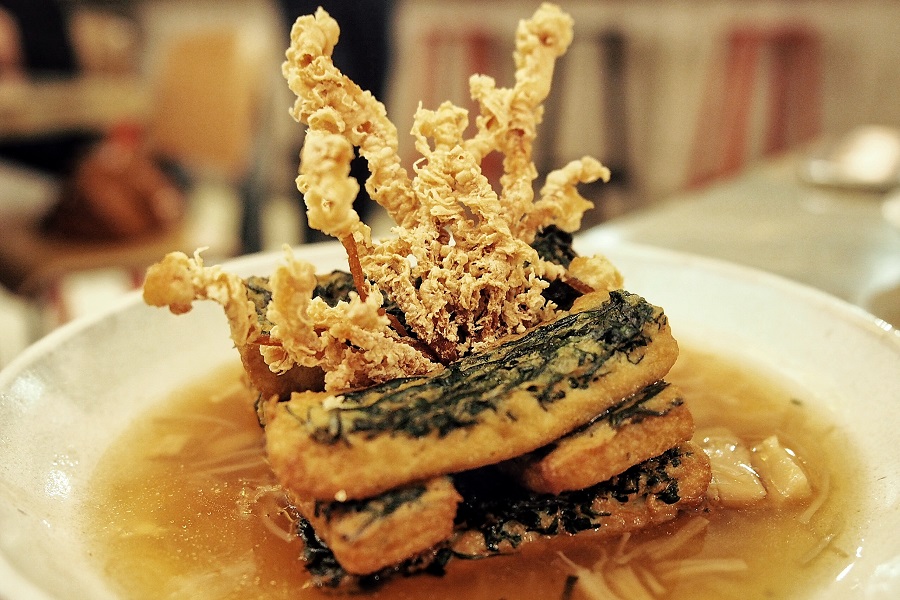 The housemade Braised Spinach Beancurd ($16) was simply accompanied with light sauce and savoury bits of mushroom and scallops. Tasted absolutely fine for something so simple. The braised spinach beancurd are specially made with spinach and egg tofu. So much customization involved!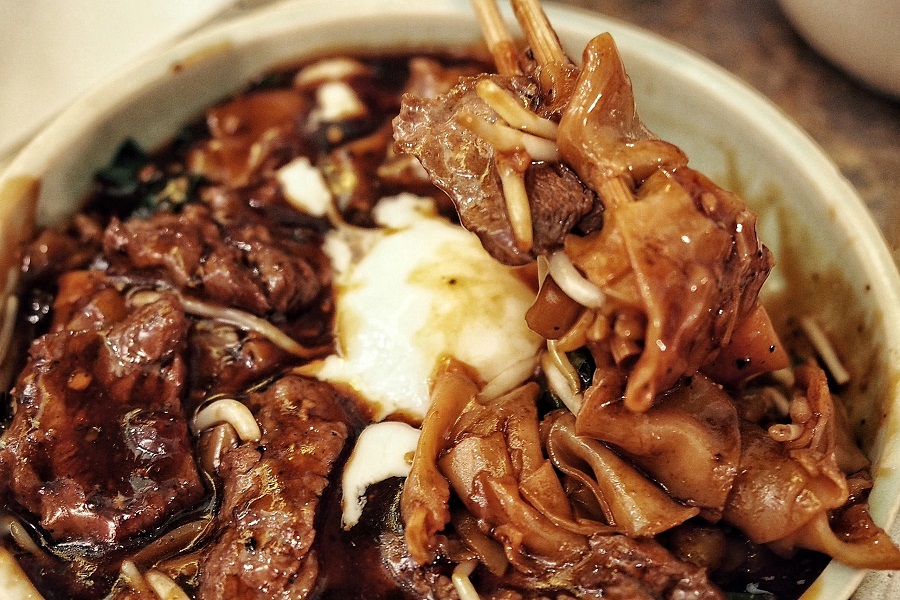 Moonlight Truffle Hor fun ($20) with black garlic truffle glaze, silken onsen egg and sliced US prime boneless short-ribs. I'm definitely a truffle fan as I totally love the tint of truffle flavor that's exuding from this dish. It was a good one though, with the egg cooked rather fluffy and not dried. The hor fun wins on its silky texture.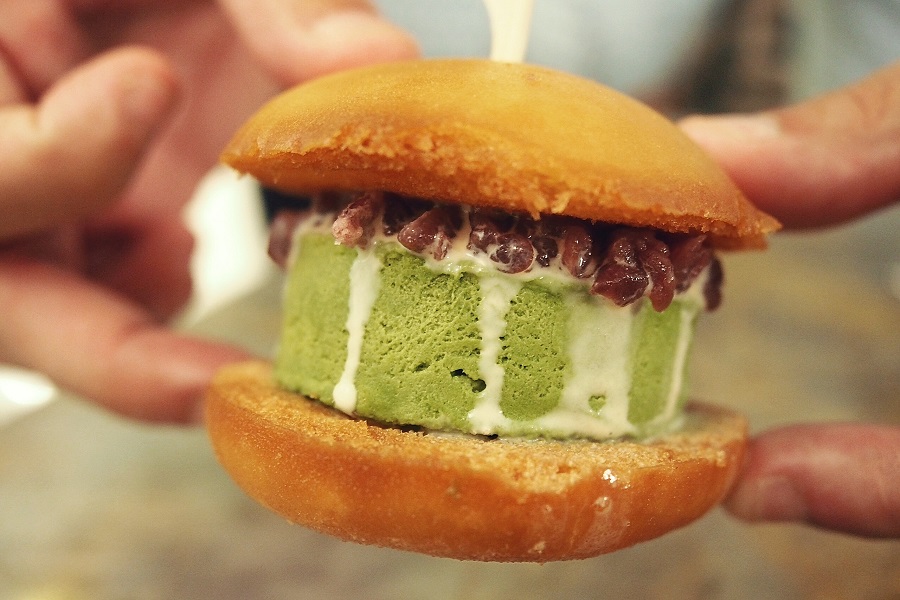 We had the Matcha Ice Cream Fried Bao, at S$6.50 each. And it came dressed with some creamy matcha ice-cream that's sandwich between the buns. It's a good ending to the meal.
Verdict
I think people are keen to be surprised by the hip food options they can get. I really like the idea, and I think the food is very well-priced, and of really good quality as well. I most certainly will be back for more.
Review Rating: 7.5/10
243 Holland Ave Singapore 278977 

Tel: +65 6208 6845
Operating Hours: 11am – 11pm (Sun – Thurs), 11am – 1am (Fri – Sat)
Nearest Station: Holland MRT