Retro chic inspired eatery, Provisions recreates a heartland grocery store and stocks it with inspired local dishes and a good tipple at the back – all at the core of Dempsey Road's dining district. Thankfully, the prices here are as friendly as your neighbourhood grocer. The grilled meat skewers cost from $4, the calling card claypot range from $9 to $28, while drinks average $14 per serving. Check out the menu, here.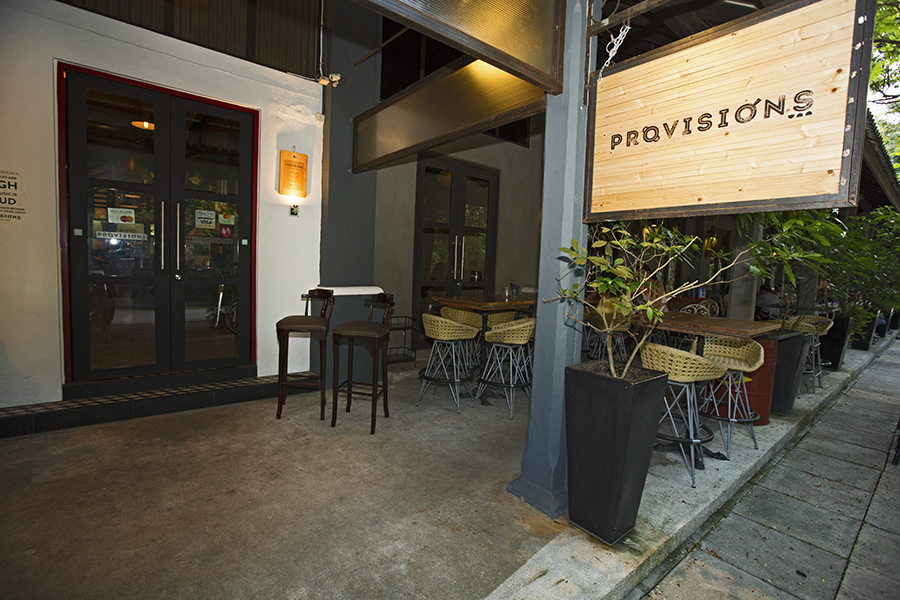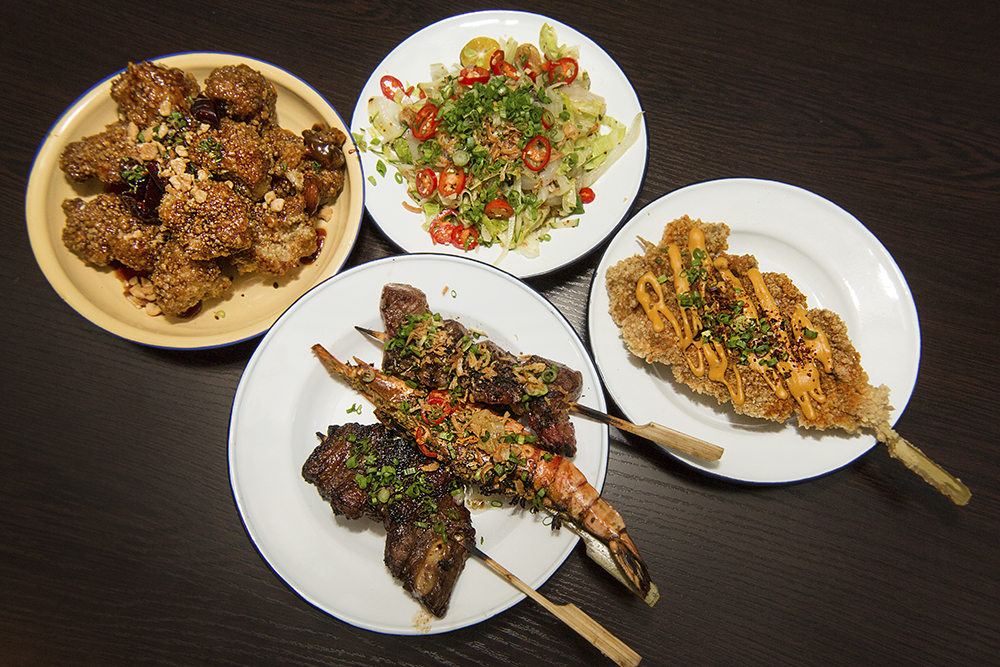 Unpretentious Comfort Food 
Expect the familiar here, but with flair – something very much welcome at Dempsey Road. The traditional claypot rish offerings have a firm following, and so do the charcoal grilled satays. Other traditional dishes with a modern spin include crispy fried pigs' ears which, in this form, is a tasty treat the current generation can stomache.  If there is still space in there, do not miss the Korean Fried Califlower (KFC) in korean style marinade and the medley of other delights with a decidedly local flavour.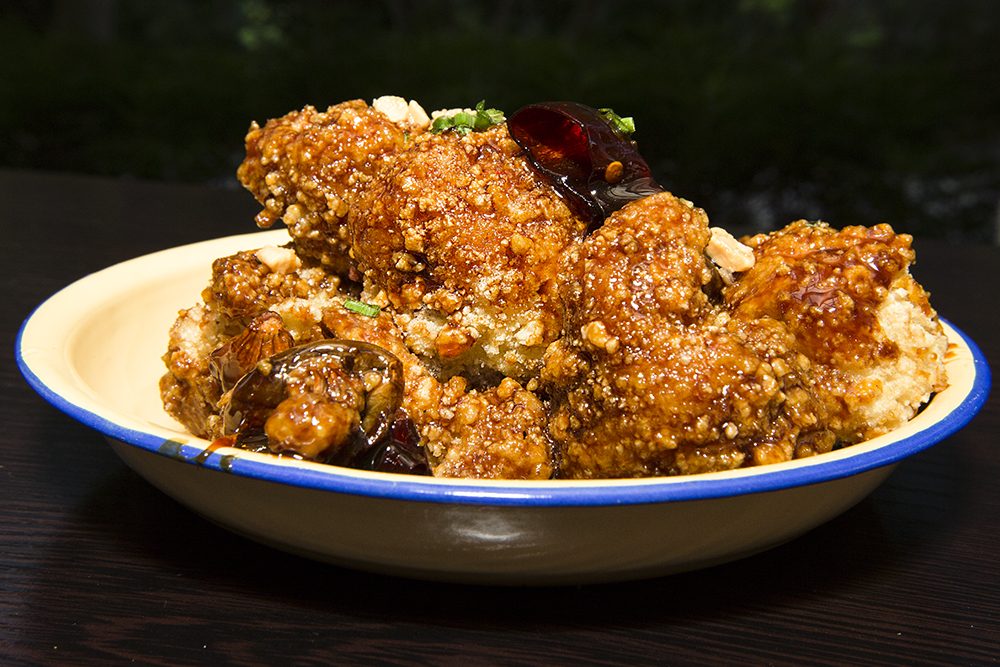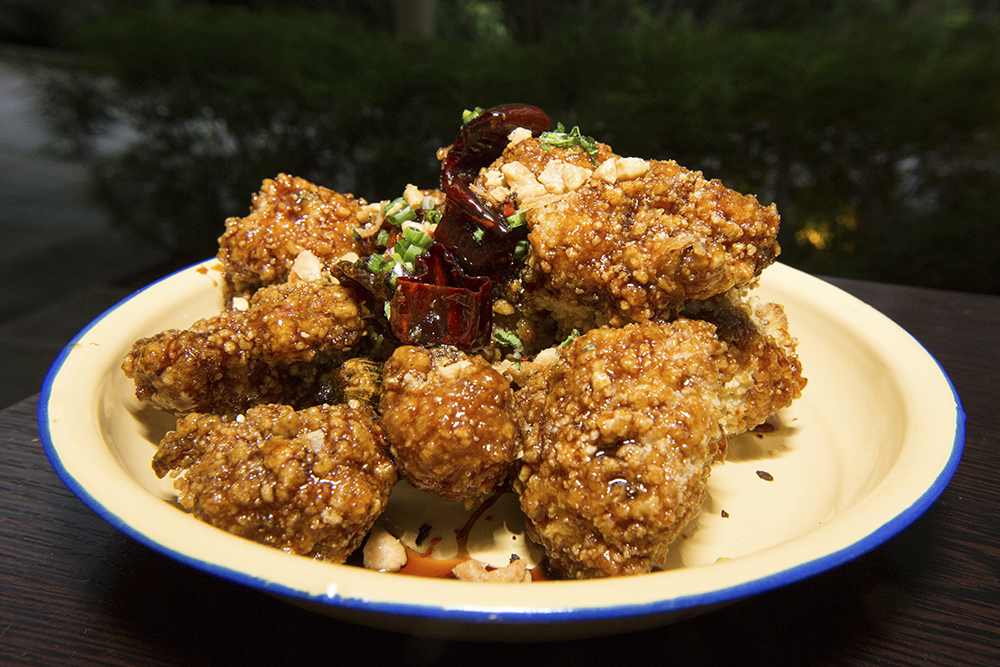 While most rave about the claypot mains and satays, the Korean Fried Califlower (KFC) stood out for me. I have always loved the traditional Indian starter but the inclusion of the sticky sweetness of molasses makes it much more appetising. The soft center, crisper outer shell of breading and gooey coating makes this a crowd pleaser.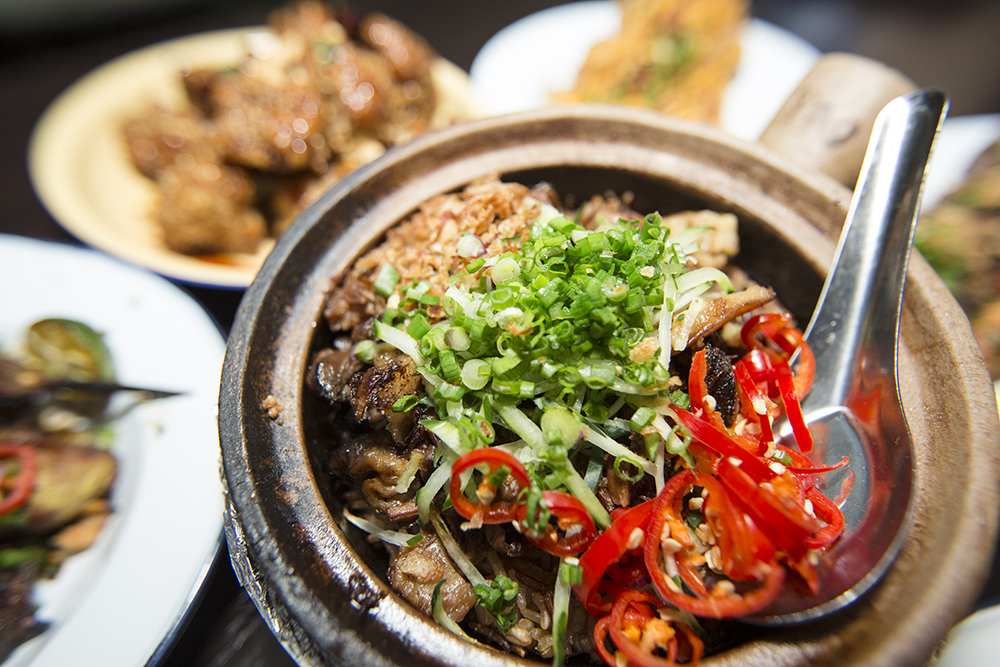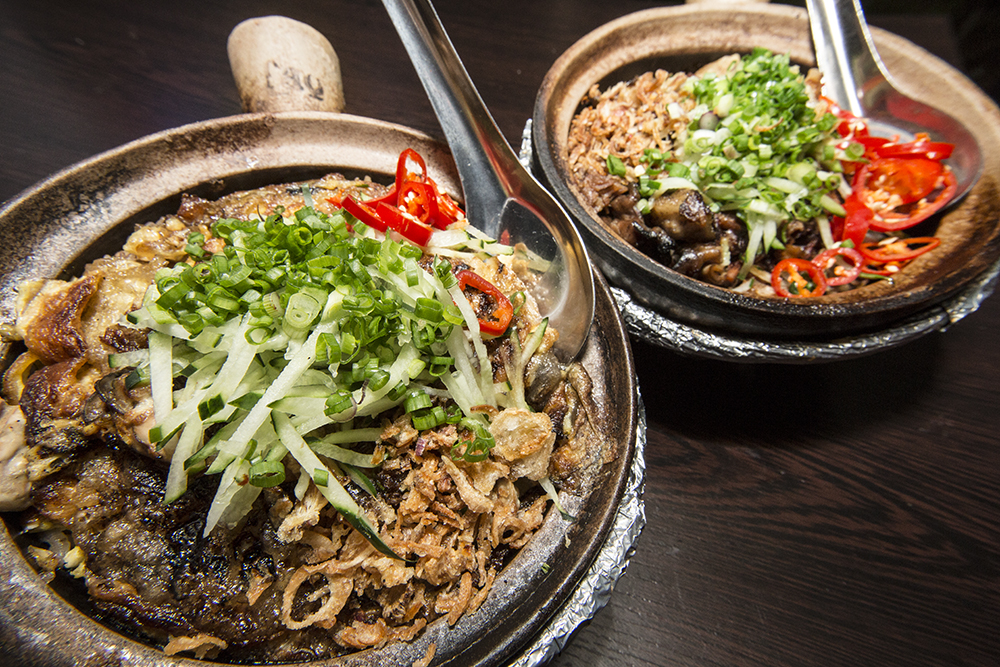 The much-acclaimed claypot creations come in a wide variety of ingredients. There is the vegetable offering with fragrant shiitake mushrooms and oolong. However, most make a beeline for the mixed pork rice or omelette rice, although I do suspect some opt for both.
The oysters were fresh, juicy and plump and after a thorough mixing with the rice, infused the whole dish with  savory seafood flavours. The pork variant uses the jowels and belly of the animal and also tosses in some intestines for good measure. Each mouthful was flavourful and speckled with crispy burnt flecks of rice that added additional nuances to texture and taste.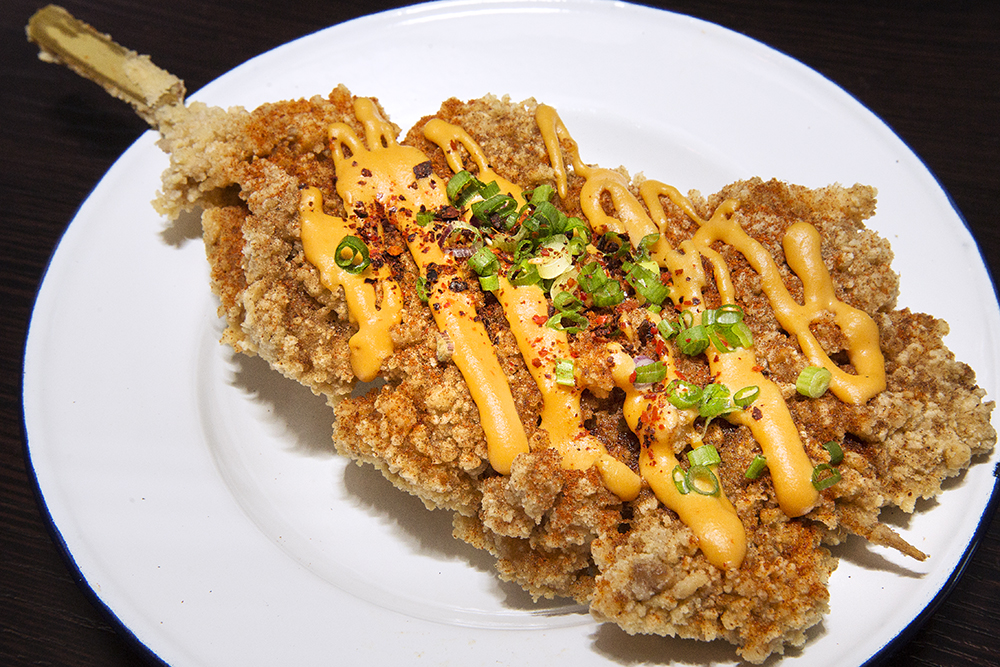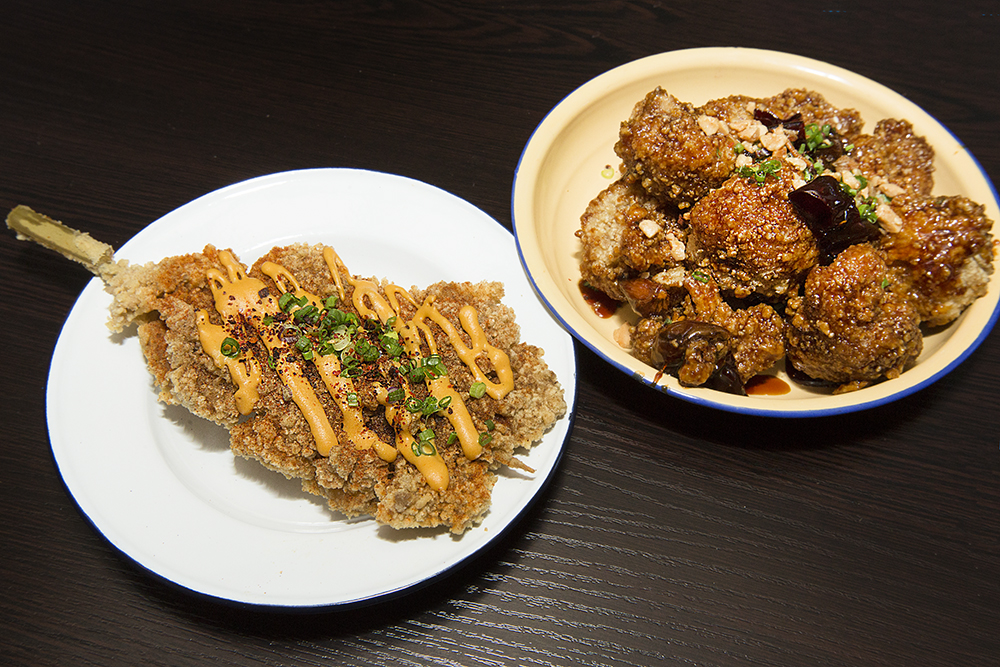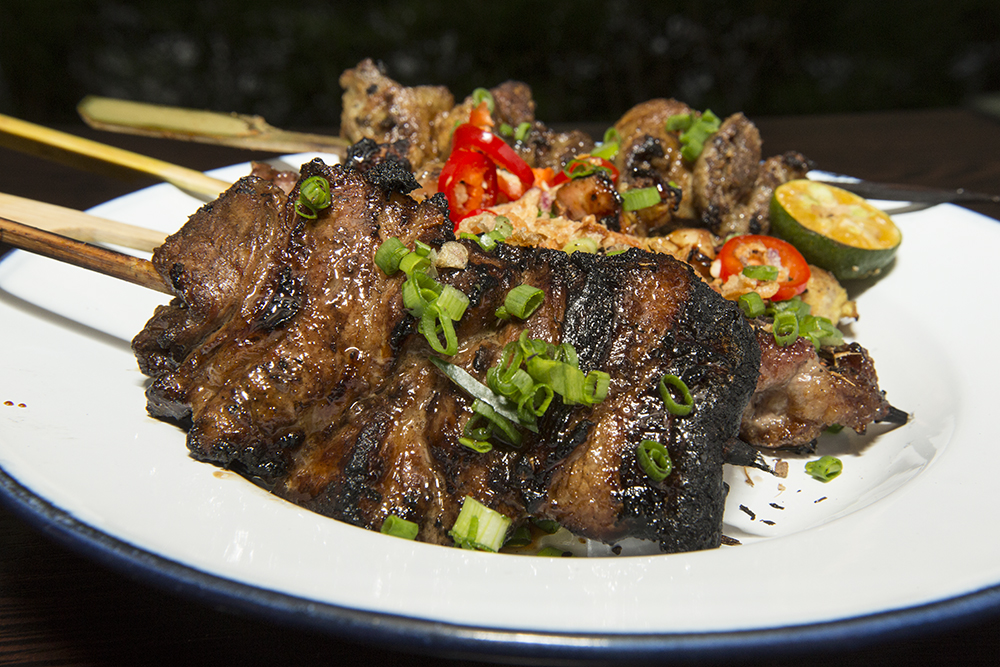 Prominently taking up the most space on the menu are the skewers or satay.  There are 12 options and run the spectrum from pork and chicken offal to seafood and beef sirloin. If in doubt, order the pork belly… several times over.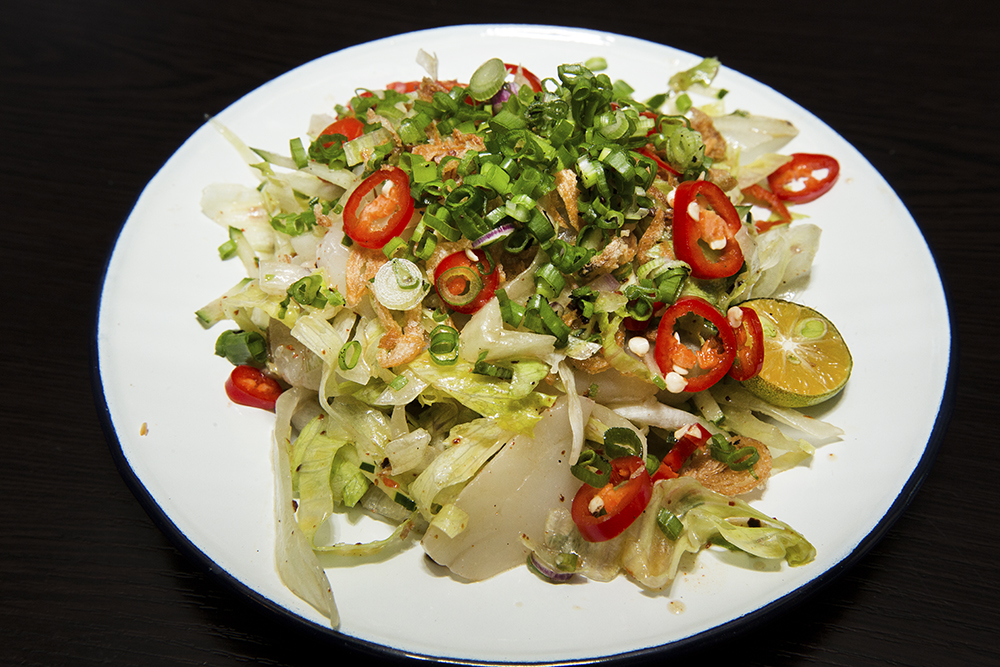 Substituting scallops for fish, the scallop & scallions is a tossed salad of sesame, scallop, calamari, shredded cabbage and chill, then doused liberally in oil. It resembles the commonly found fish dish accompaniment to  a bowl of porridge. I liked this spin on the original but it doesn't veer too far from it, unfortunately.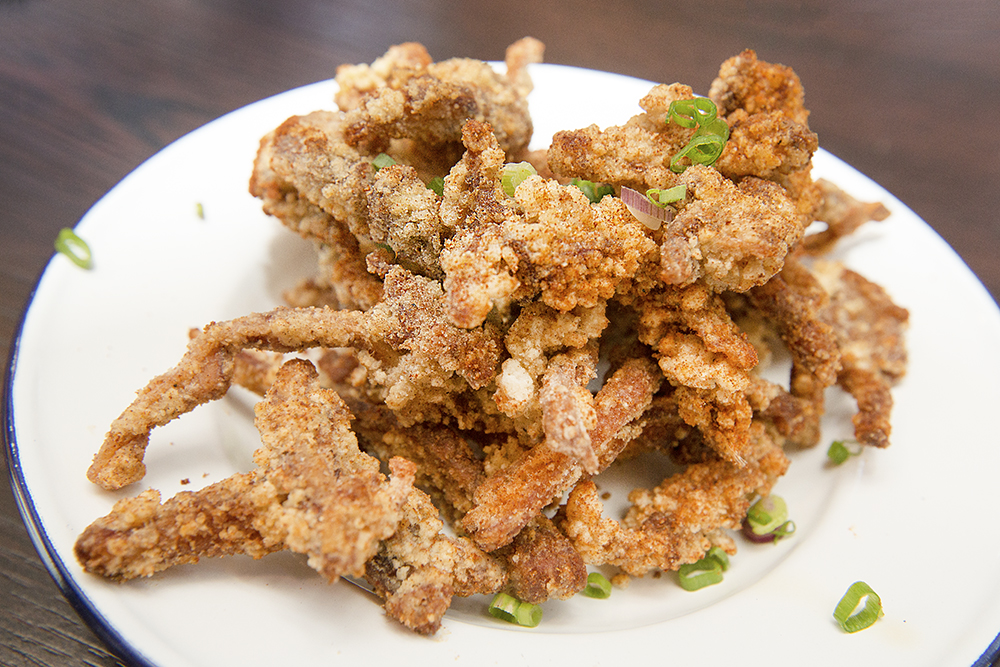 Bond with grandpa over a plate of fried pig's ears. Not commonly found on menus these days, the snack was popular with those in the older generations. This updated version is crispy fried in a spicy batter. It looks like shredded pork chops or a schnitzel. The flesh isn't as yielding as more common cuts of pork and is crunchy, being comprised primarily of cartilage.
Wet Your Whistle While You're at Dempsey Road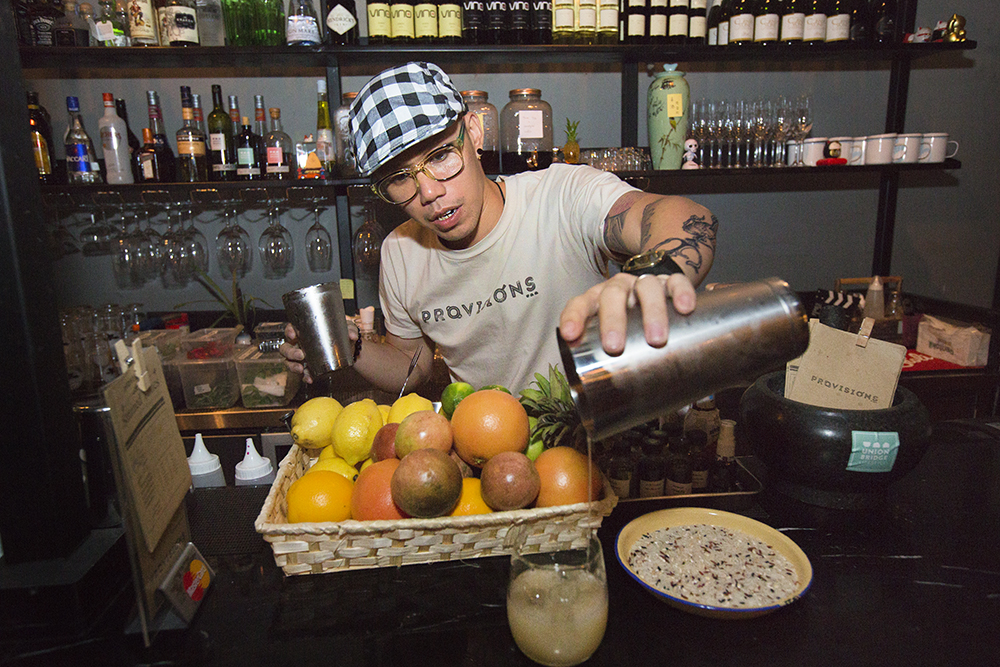 Head bar tender, KC Rahmat has spent more than a decade behind the bar counter and his experience shines through with inventive concoctions like Bantai Bandung and Spiced Hot Teh-Si which are spiked versions of the familiar Mamak store favourites.
Men Behind the Inspiration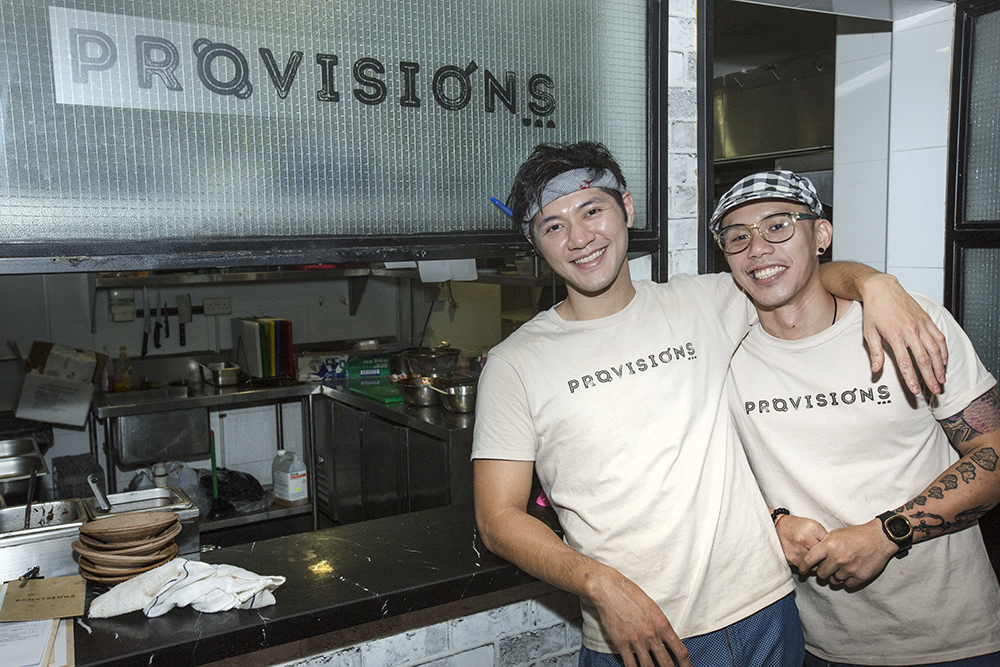 Chef Justin Foo at 27 years old looks every bit like a true-blue local lad. His easy smile and boyish enthusiasm imparts a laid back vibe to the eatery. His inspiration behind the establishment comes from provision shops at HDB estates where, almost everything can be found, and where, to a child the endless rows of goods and goodies must have seemed like a treasure trove of discoveries. Taking his experience in the kitchens of JAAN, Le Saint Julien, Senso Ristorante and Bar, he brings the uniquely Singaporean experience to the F&B scene at Dempsey Road.
Review Rating: 7.5/10
Stock up on your provisions at:
Provisions
7 Dempsey Road Singapore 249671
Tel: +65 6250 7090
Opening Hours:
Tuesday – Thursday  4 pm – 1 am
Friday & Saturday 4 pm – 2 am
Sunday 10.30 am – 3 pm