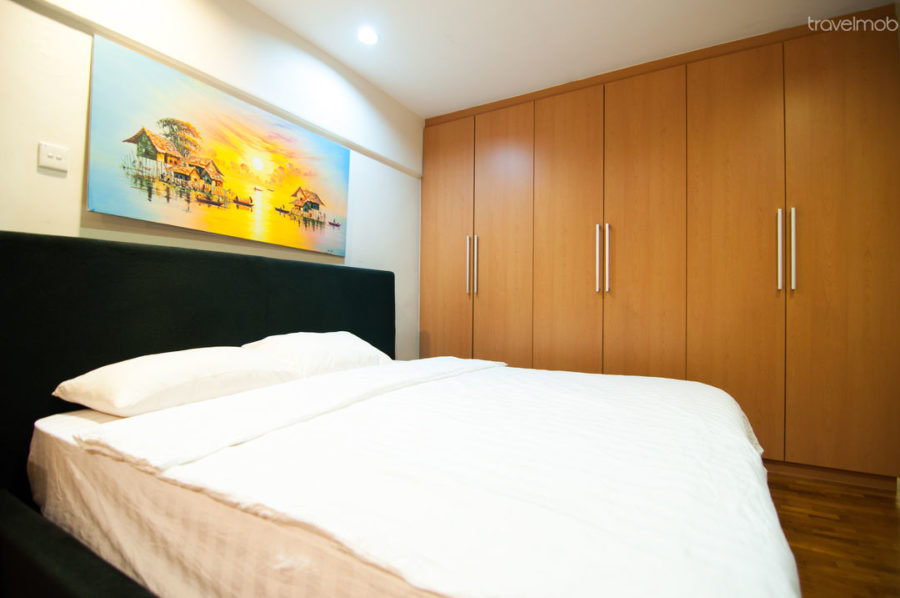 If you answered "shopping", you're the perfect person to be going on a 'shopcation'. Imagine a vacation purely for shopping – exploring new shops, hunting down the perfect bargain, discovering local crafts, the list just goes on.
To minimise your travel time (and maximise your shopping time), HomeAway®, the world leader in vacation rentals, has some great recommendations for accommodations located in popular shopping belts in nearby cities. To sweeten the deal on your shopcation, use the promo code SHOP17 to get a 5% discount on HomeAway properties, and use that money for more shopping instead!
Singapore – Orchard
Being so close to the Centrepoint mall – a great place to pick up quality goods – makes for an enjoyable shopping experience. As Singapore's main shopping belt, the beauty of Orchard Road is that it is always buzzing. Bask in the vibrant shopping carnival atmosphere from the comfort of this one bedroom apartment which accommodates up to five guests. This wooden floored HomeAway with tasteful art adorning its walls comes packed with facilities like a shared pool, television, wireless internet, and house cleaning staff at your service.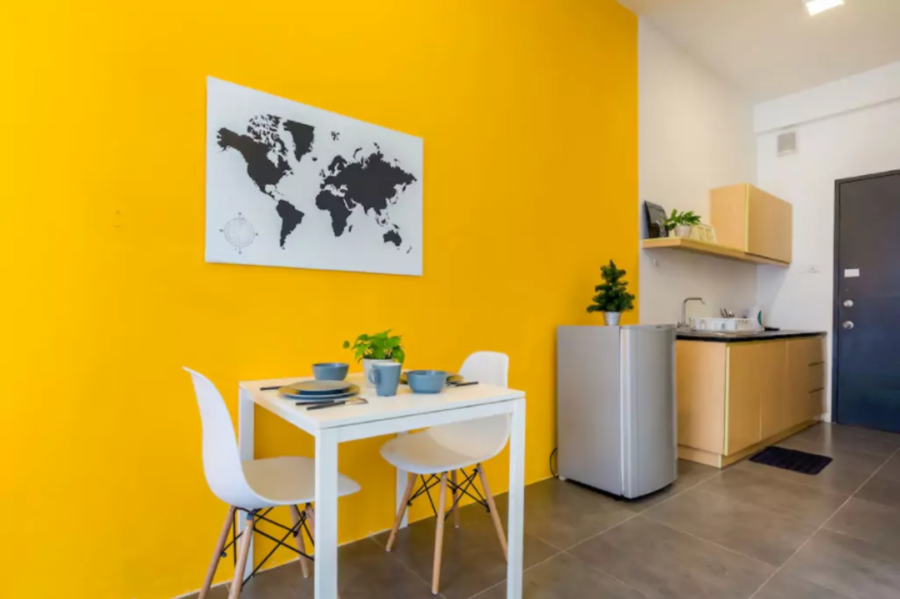 Kuala Lumpur – Petaling Jaya
This cosy one-bedroom setup is creatively done up and aptly described as the Yellow Mustard Studio. After all, what's a home without some style? The yellow walls also offer the perfect backdrop for pictures as you try out the new outfits you pick up at the sales. Ideal for up to three guests, the place is affordable, clean and very conveniently placed near IKEA and The Curve for all your shopping sojourns. Well connected by road to other major shopping areas, it takes between 5 to 20 minutes by road for you to get to Bangsar or to KLCC.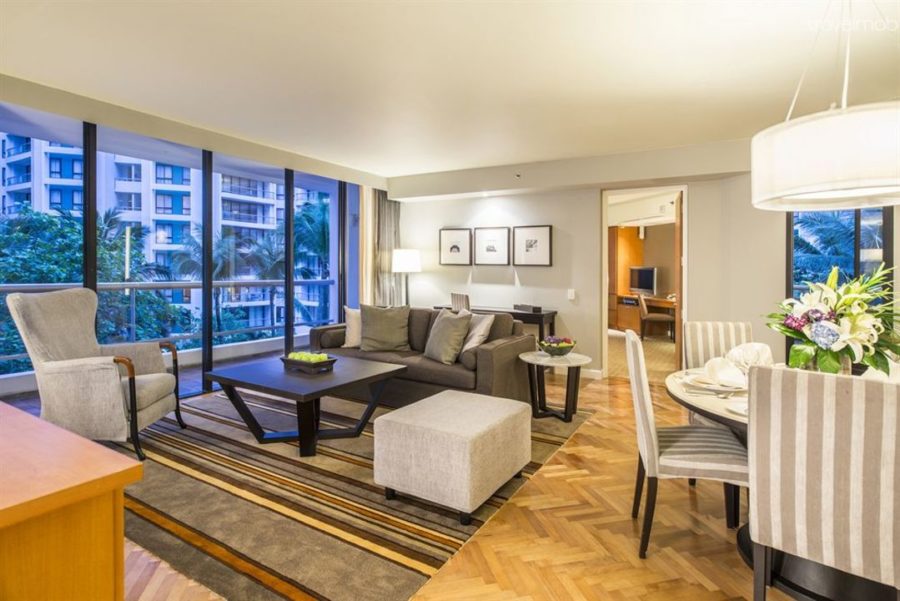 Bangkok – Silom
In this suite, it's all about the deft touches that makes it so special. From the organized cutlery to the comfortable lounging chairs, this two bedroom apartment for four has it all. Enjoy wireless internet, a pool, gym, parking and cable television. Love to have people over? This spacious apartment with villa staff and a chef is perfect for you. You don't have to go looking for a good suit. Some of the best custom-made tailors in the city are located nearby. Head over to the Central Plaza Rama III for good deals on toys, electronics, and local goods.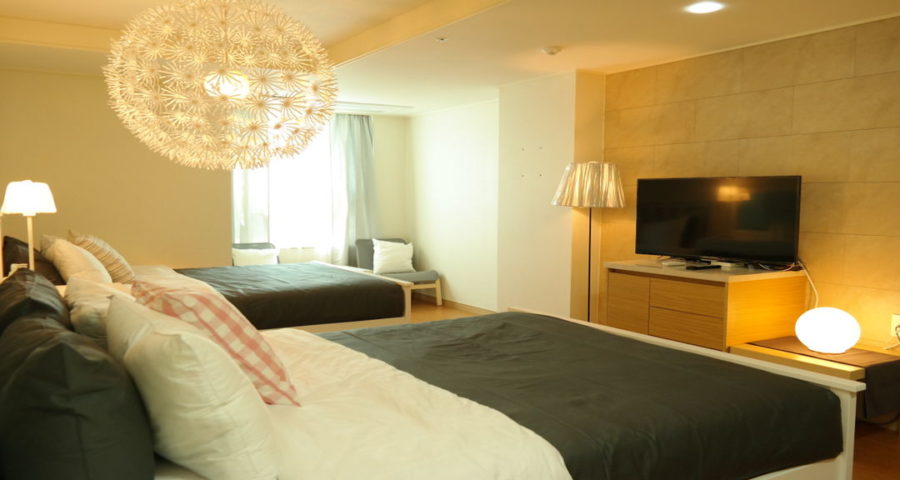 Seoul – Myeongdong
Stay at this studio HomeAway that is located close to the Chungmuro subway station and Myeongdong shopping area – all elements necessary for a perfect shopcation. Equipped with the basic amenities, this apartment is apt for a group of five guests. After a tiring shopping trip, you would definitely want to come back to this home and take a peaceful nap.
Tokyo – Harajuku
Situated just around the corner of Takeshita Street, this property in the heart of Harajuku is the perfect stop for shopaholics looking for unique buys to express their individual personalities. This HomeAway is also a 4-minute walk to Shinjuku station if you wish to continue your shopping adventure elsewhere.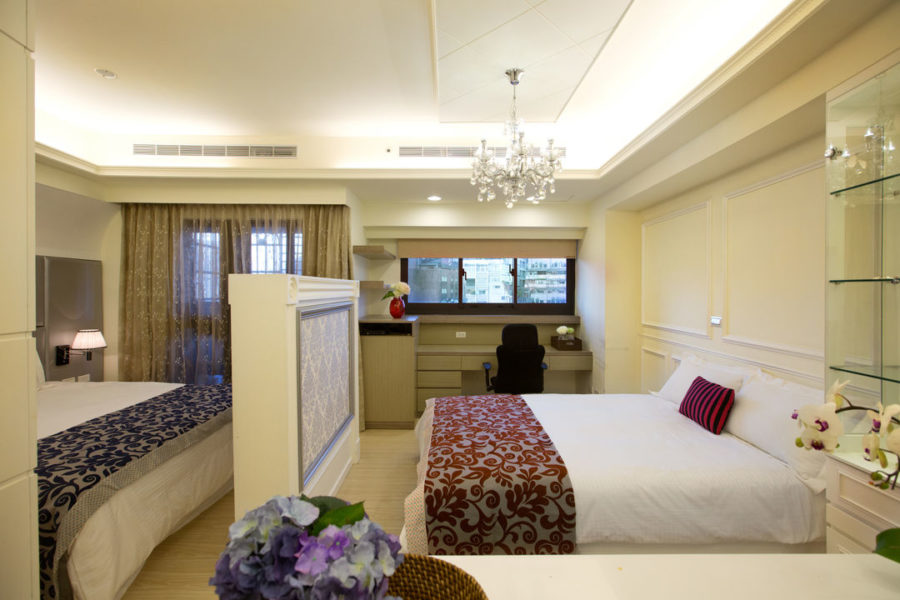 Taipei – Ximending
Located in the heart of Ximending and able to accommodate up to 5 guests, this HomeAway is perfect for an amazing shopcation experience with a group of friends. Not only does it cost less than 15 dollars per night per traveler, the apartment is also a mere 15 minutes away from the biggest fashion wholesale shopping square known as "Wu Fen Pu".