The Botanic, newly envisaged with an easy breezy, fresh, almost au natural interior is back with a mission. Having undergone a drastic transformation from what was once Salt Tapas and Bar, the only thing familiar with fans is its location – unchanged at City Hall. Chef Shannon Binnie remains a stalwart fixture in the kitchen but what has changed is its focus on food trends. Vegetarians, Pescatarians, and even avowed carnivores – this one's for you. Bravely putting together such a diverse menu and such a disparate assemblage of people, The Botanic conquers tastebuds as it divides them.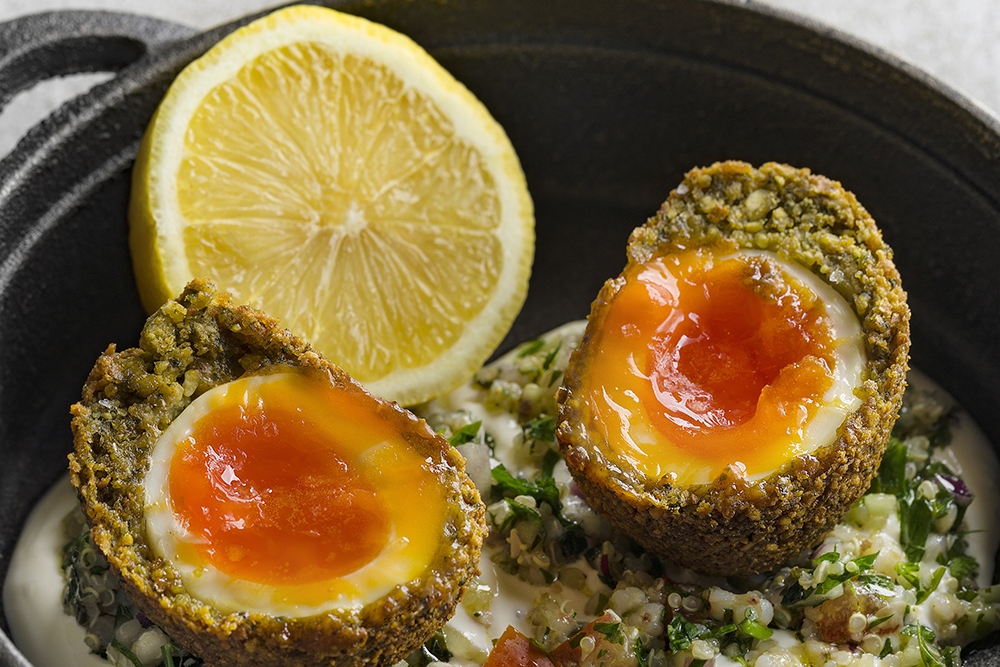 Food Trend Collection
When it comes to food, what one will or will not take a bite of is a testy topic that has the potential to unite or rend asunder otherwise amicable souls. It doesn't make the prospect any easier, given that putting vegans, vegetarians, pescatarians, keto-diet dieters, avowed carnivores or just socially conscious diners could be a potentially fiery cocktail. But, that is precisely what Chef Shannon does at The Botanic. Those who have specific food requirements as necessitated by a gluten and/ or dairy allergy can also find a haven here.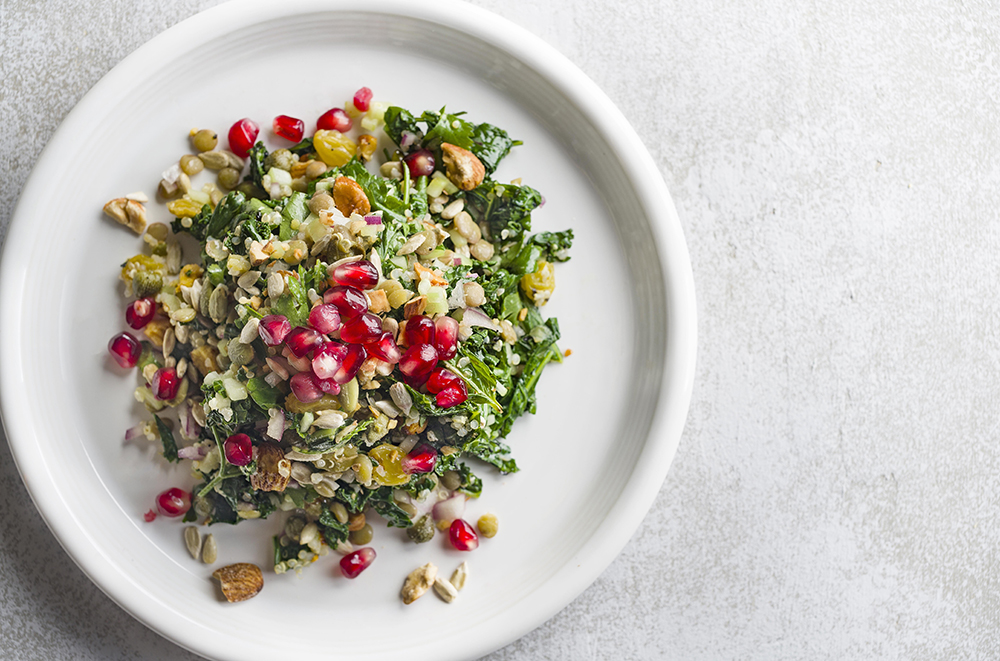 Clean Living, Clean Eating
A swig of alcohol is not at all clean living but a well-made certainly makes dinner a lot more fun. After all, the free-range eggs, responsibly sourced ingredients and organic grub should negate the ill-effects of just one drink. The Botanic isn't a restaurant that one steps into everyday so I picked out the oddest sounding drink on the menu. Wasabi Vitae ($22++) blends gin, ginger syrup, wasabi, cucumber, fresh ginger and fresh lime juice. I had something similar in Nagoya which I can't care to remember but this refreshed my memory. Not quite as eye-watering as the Japanese version but infinitely more palatable – this drink did whet my appetite. Need I also mention that it was refreshing too? A sure-fire pick-me-up after a long labourous day. The wine list is similarly notable for organic, biodynamic and sustainable options, even including champaigns with a legitimate appelation.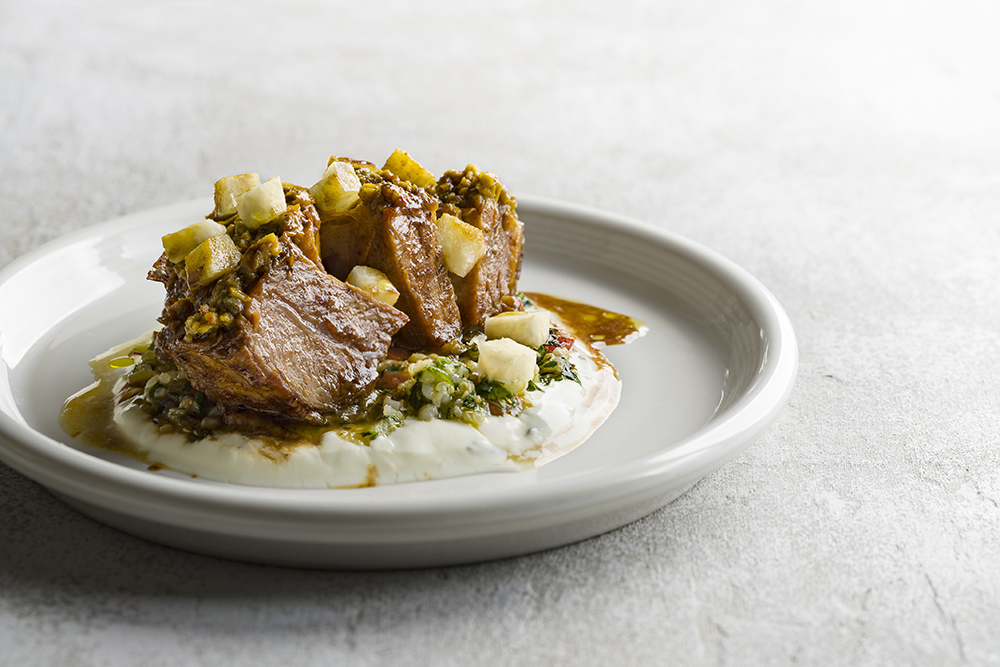 Smoke Sambal Wagyu Brisket ($39++)
Soft slow cooked cubes of beef on the brink of separating and coming apart at the slightest touch, accompanied with caramelised shallots, roasted padron and horseradish. It's tasty and heavy enough to satisfy but I imagine the dish to be even better a bit more moist.
The vegan option, Kale Salad, Seeds & Grains ($16++) is a medley of golden raisins, nuts, shallots, capers and pomegranate. The fruits lightens the dish, keeping it fresh and snappy – keeps you filled yet doesn't weight you down. For those whose diets are a touch less restrictive, the vegetarian option includes free range scotch eggs. The Free Range Scotch Egg ($15++) was a one of my favourites. Combining falafel, tabouli, yoghurt, lemon and cucumber, this cooling Middle Eastern dish makes an energising meal. The yoghurt and cucumber helps to beat the heat on a sweltering day.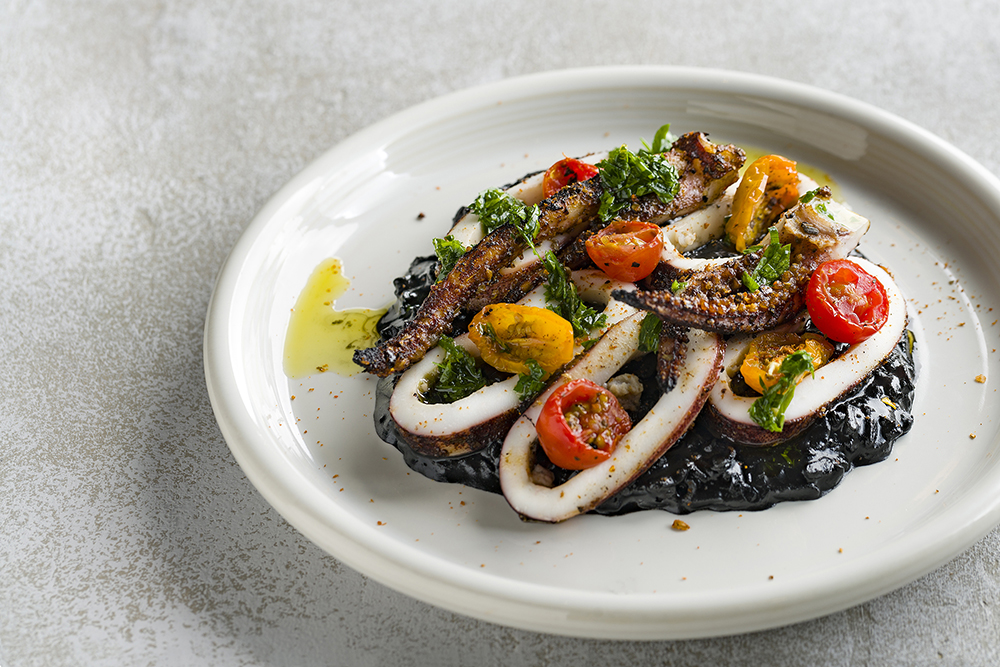 Best of the lot for me, was the Gnocchi ($25++). Compact, dense lumps of tasty cheese and filling semolina flour, a serving of this will replenish the hungriest diner. Asparagus, peas, preserved lemon and fennel pollen rounds off the meal and gives it an added portion of pep.
Make dinner a full course with the locally inspired Chendol Pavlova ($12++). Fruity, fragrant and delightful, is as indulgent as it got, bringing together coconut, jackfruit, mango and salted plum sugar.
At The Botanic, there's a satisfaction without the penalty of discomfort as is customary of indulgence. The ingredients are fresh, light, transcendent even. The dining experience surpasses the recipes themselves as the menu might not be every one's first choice. However, the first bite will dispel any skepticism. Come with an open mind and you won't go home disappointed or hungry. I'd rate the experience 6/10.
For more details:
Address: 252 North Bridge Rd, #01-22A, Raffles City Shopping Centre
Tel: 6837 0995
Opening hours: Opens at 12:00 pm, closes at 11pm daily