Having encountered the founders of Hawker Express by chance, we had the opportunity to learn more about their hawker food delivery business. Scott Misso and Raffi Ismail have not only created a platform for the sale of hawker food. They have embarked on a mission to use their platform to raise awareness of Singapore's hawker and street food culture.  We were inspired by their mission, and what they had to say.
<PROMOTIONS>
Visit SME and grab great hawker food at affordable prices today!
Hawker Express slashes delivery fee to $9.90 (from $15.90) in conjunction with Singtel's 99%SME week (23 October to 1 November 2015).
Valid with minimum spend of $69 and promotional code 'SME99' at applied at checkout.
1. Can I know more about the founders of Hawker Express? 
Scott is a veteran of the food and beverage scene. He is the only one of a few people in the world to have personally served food to over 40 world leaders, and trained the people who served for them.
He is a food and beverage consultant by day, helping restaurants and retail outlets raise their service quality standards. At events such as the World Gourmet Summit, he works alongside Michelin star chefs and trains service staff to exacting standards befitting the dignitaries that they serve. We leverage on his vast experience with food to develop our sales strategies and philosophies. That makes him the brainchild behind the service standards and the food guru responsible for the hawkers and restaurants that we admit into our ranks.
Raffi Ismail, 33, is a computer programmer who grew up in the 90's tech startups as a junior programmer for a couple of search engines. He is the tech guru responsible for Crave, the search engine, that drives most of our operations. By day, Raffi runs a IT Consulting firm and operates H@CK, a non-profit collaborative workspace for startups.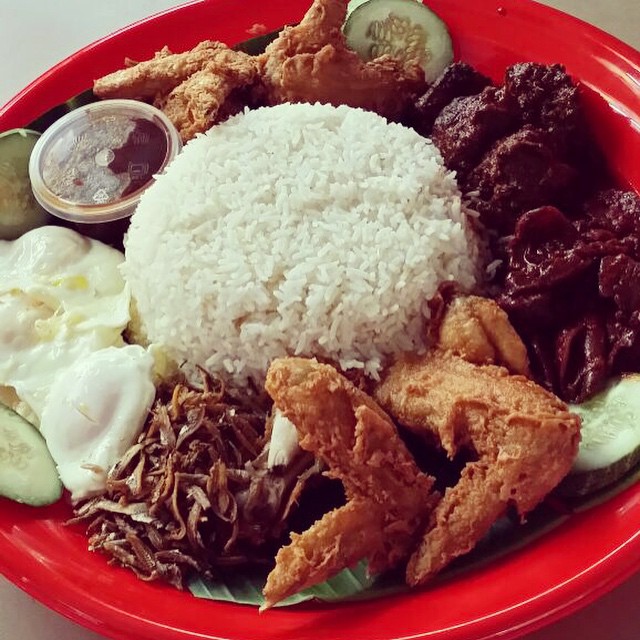 2. How do you convince traditional brick-and-mortar hawkers to get onto your bandwagon?
We charge most hawkers nothing to sell their food. Not a single cent in commission. We simplify things to a point where all they need to do is keep making great food. We take on all aspects of marketing, sales and delivery and assume the role as their biggest take-out customer. We have little impact on the way they carry out their business, and accommodate their every need.
Focusing on our relationship with our hawkers above everything else has been helpful in convincing them to join our train.
3. With fewer people wanting to become hawkers, how do you upkeep the recruitment the hawkers into your platform?
In 2011, the Singapore Government announced that ten new hawker centres would be built over the next decade. A year later, it further announced seven new sites for this purpose. While the older generation of hawkers is finding it hard to pass on the baton, this poses no problems to our recruitment and retention efforts. With so many hawkers in Singapore, we are in fact spoilt for choice.
We are increasingly encountering younger people running their own stalls who defy the stereotype of the typical hawker. They, along with some of the more enterprising older ones are more open to selling horizontally, beyond the confines of their stalls. We have never had a problem with recruiting or retaining hawkers as a result.
4. Tell us some good factors for using Hawker Express for food deliveries.
Great food. No minimum spend. Many hawkers in a single order. People passionately crazy about their food.
5. Compared to other food delivery apps or platforms, Hawker Express delivers from more than one hawker in a single delivery. How do you manage time efficiency?
We are obsessed with getting your food delivered while it is still warm. They get delivered in 90 minutes or less. The bigger challenge is when customers order from multiple joints. Where the need arises, we split deliveries and involve multiple vehicles. We have one goal in mind – to deliver your food, this is how we manage it.
6. Despite online buying being a growing consumer trend, we feel that Singaporeans still prefer to dine out at hawker centres. How do you counter this factor?
We don't. We encourage it in fact. We created a platform for the sale of hawker food and sought to create awareness about Singapore's hawker and street food culture. As such, when people choose hawker food over regular fast food options, we feel we have done our part.
As a business, we focus our energies marketing to those who want hawker food delivered. We market ourselves as the only people who deliver great hawker food, and no one else comes close. You would be surprised to know that our regular customers at times order food which cost less than our delivery fee. We feel that this a clear validation of the food that our hawkers have prepared.
7. Tell us more about upcoming promotions for Hawker Express. 
We have a 99%SME Week campaign coming up. Singtel had graciously put us in the limelight in a Straits Times coverage of the event.
They felt that we were the only SME supporting the campaign with a platform that helped other businesses. We will be running a promotion during 99%SME Week (29 Oct – 1 Nov) where we slash our delivery fee to $9.90 (from $15.90) for the first two hawkers with a minimum spend of $69.00. Just remember to apply the promotional code SME99 at check out for this discount.
8. Will there be other areas to know about Hawker Express?
You Crave, We Deliver. We will be including restaurants and cafés on brand new platform really soon.
Visit https://hawkerexpress.com/ and grab great hawker food at affordable prices today!