Latest indulgence at Food Capital with more than 66 delightful dishes
Saturdays are meant for feasting! Embark on a gastronomic journey with Executive Chef, David Toh and his dedicated culinary team as you relish more than 66 items at the buffet line. An exciting dining experience awaits as you revel the sight of our chefs showcasing the best of cuisines from around the world live from our show kitchens. Enjoy a relaxing Saturday lunch as you groove to live music and bask in the breath-taking view of the Singapore River. Complete your Saturday indulgence with complimentary access to the pool.
Start your gastronomic journey with mixed seafood salad with penne pasta and fresh basil pesto dressing, beetroot salad with aged balsamic and orange segment, applewood smoked salmon, salmon pastrami and an assortment of cheeses and breads.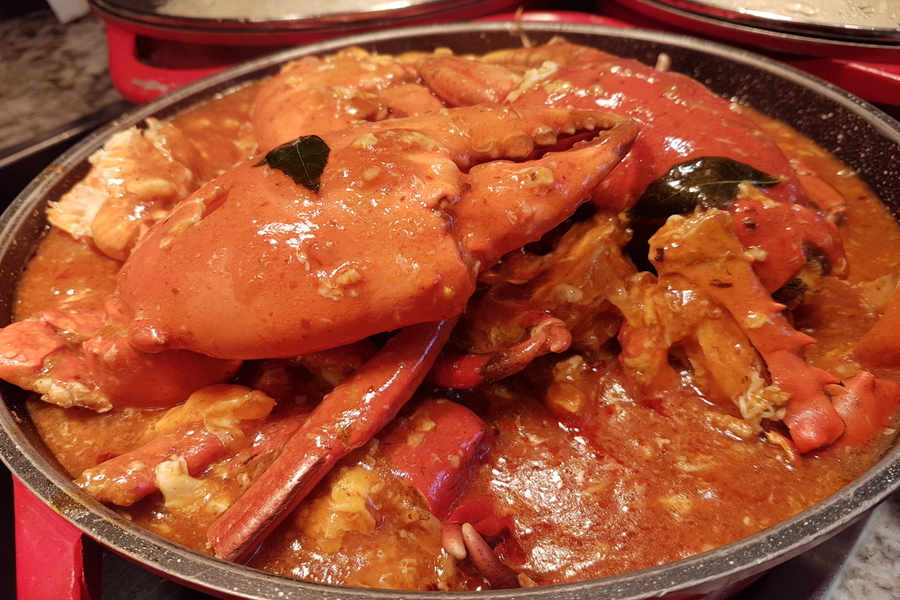 Savour tantalising seafood on ice specials such as freshly shucked Irish and Canadian oysters, snow crab legs, New Zealand mussels and chilled tiger prawns. Indulge in mouth-watering sushi, freshly sliced sashimi and assorted tempura fried to golden perfection at the Japanese station.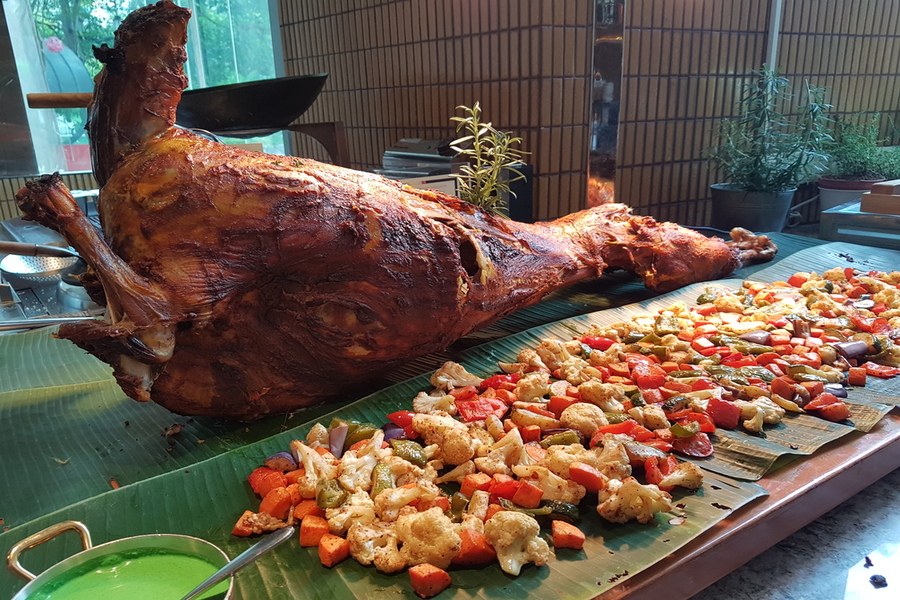 Diners who adore Asian cuisine can look forward to a selection of delights including signatures such as the Singapore-style chilli crab with crispy bun, black pepper slipper lobster, crispy pork belly and more. If you prefer cuisines that are perfectly spiced, allow us to enrapture your palate with Tandoori whole lamb, fish tikka ajwaini and naan that are freshly prepared in the tandoori oven.
Take your taste buds on a trip to the West as you savour the deftly prepared braised bobby veal shank served with premium red wine jus and truffle mashed potato, baked scallop thermidor with brandy flavoured butter, baked salmon with country tomato chutney and yoghurt with mixed olives, rotisserie chicken and more.
Feast your senses as you revel the sight of our chefs preparing the signature laksa, prawn noodles or your choice of pasta à la minute.
Seal your dining experience with a plethora of desserts including vanilla crème brulée, raspberry green tea mousse with azuki bean, coconut panna cotta with passion fruit sauce, baked cheese cake, chocolate fondue with condiments, ice cream, freshly made waffles and more. For more information, visit www.celebrateatgcw.com/feast66.