This is not yet another cafe in the vicinity. Largely a contemporary designed space, the cafe's highly popular art wall was used for OOTD, if not most of the restaurant is 'instagrammable'. Away from the hustle and bustle, Paddy Hills is hitting the home run with hearty, big brunches.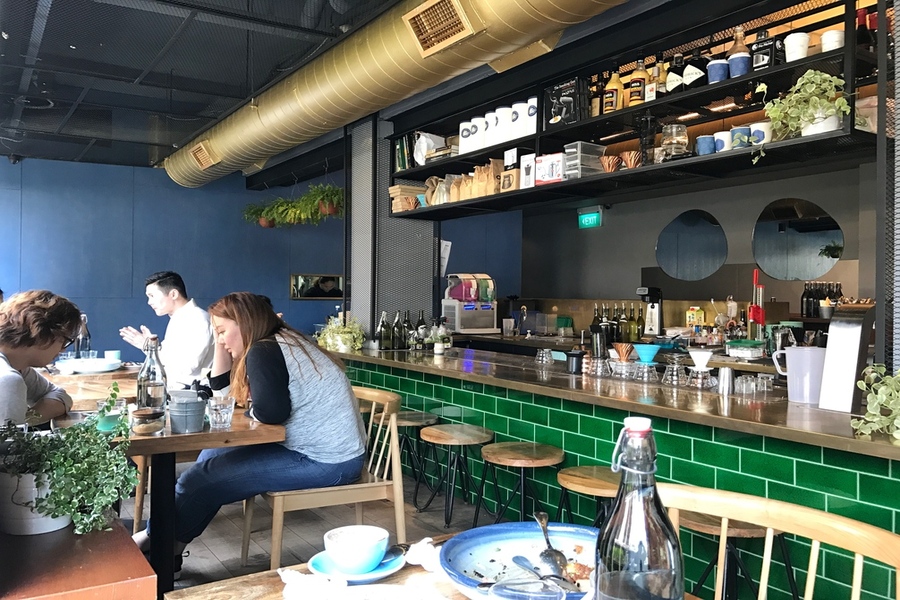 Paddy Hills is housed in a shophouse along South Buona Vista Road and a neon-lighted quote greets you past the charming black-rimmed door. Largely a contemporary designed space, the cafe's highly recommended for a good chill-out, catching up with long, bonding conversations.
The Food for the People
The breakfast/brunch selections were very extensive for differing palates, with options like Big Breakfast ($24), Salmon Carpaccio ($18) and good ol' hearty risottos with Asian flavours. Most of the items were pretty original and creatively executed.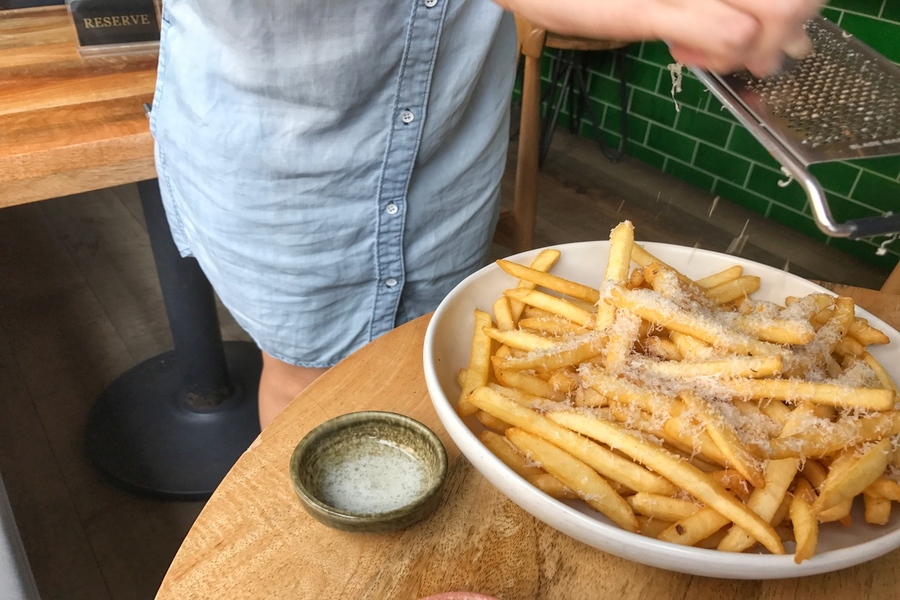 Truffle Fries ($15) – I typically order anything with truffle and the truffle fries was a suitably happy ending for me. Shaving away with aromatic real truffles in front of us, fluffy truffle bits on top of our fries that slowly fills us with truffle goodness – how's that for a happy start? – Tasting the REAL truffles.
Ramen Risotto ($25) – expect a Japanese inspired risotto instead, no RAMEN. Suiting the Asian palate, the 'risotto' is obviously more lighter than the Italian version. The tender slices of kurobuta cha shu also deserve a thumb-up with a molten, flowy quail yolk… ahh.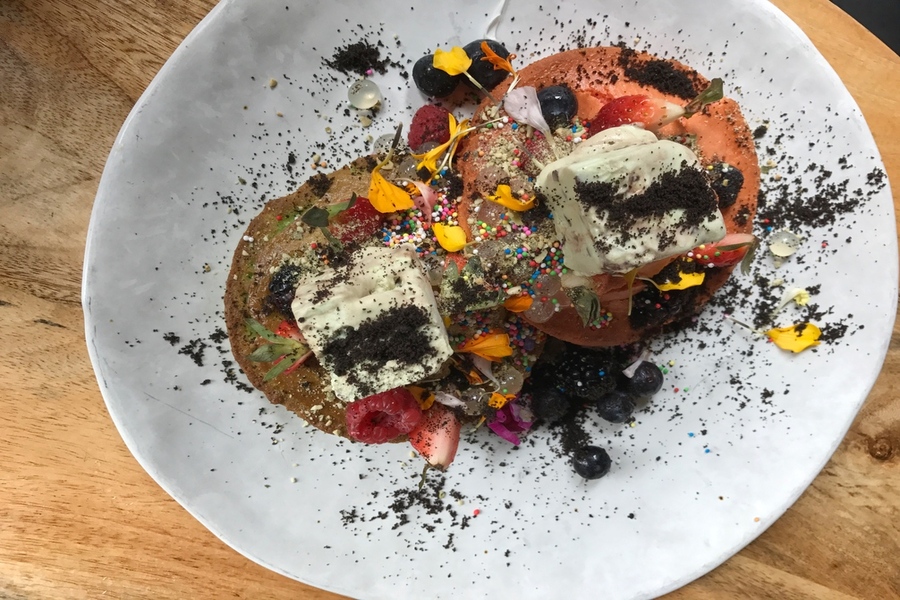 Berry Muffcake ($20) – Beautifully plated with berries and colourful candies that's bright and sweet with peppermint ice cream on top, the 'muffcake' had great textures with nice crisp. Although I would like for the muffcake to be lighter like a sponge, the complementing ingredients like pumpkin seeds and berries piece up a delectable mouthful each time. It was suitably a sweet ending for me.
Verdict
It was last blown away with Mad About Sucre for awesome mains done up in a cafe setting. Paddy Hills is probably the next one in the line. The dining atmosphere, the drinks, the food. Everything just completes the 'Oomph' of it.
Review Rating: 8.5/10
38 South Buona Vista Road Singapore 118164
Phone: 6479 0800
Opening Hours: Weekdays: 10.30am to 5pm, 6pm to 10pm, Weekends and PH: 9am to 5pm, 6pm to 10pm
Reservations: by phone
Nearest MRT: Haw Par Villa (From Bus Stop No.1 outside Haw Par Villa station, please take bus 200 and alight 3 stops later. Cross to the opposite.)