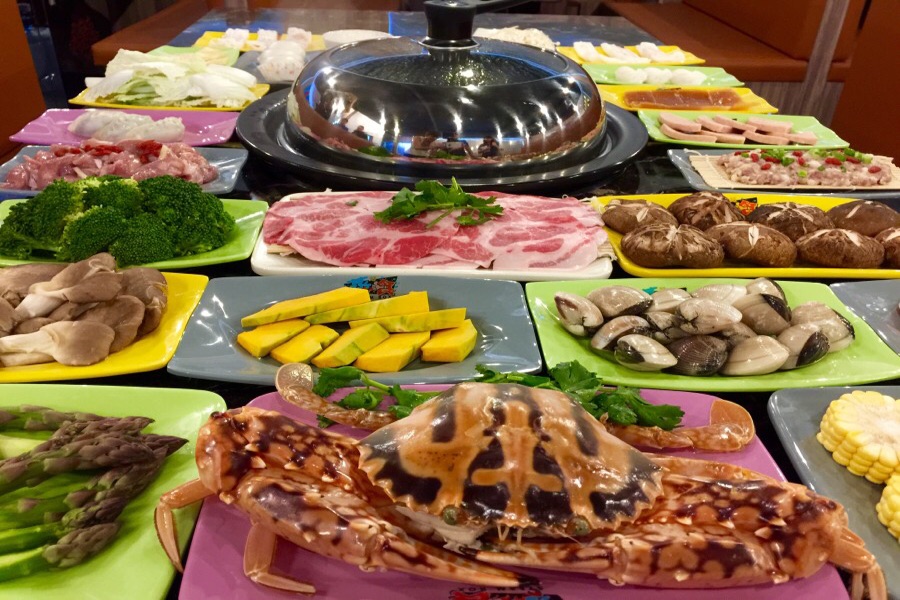 Introducing Steam Box, a brand-new steam hot pot specialist is bringing Hong Kong's hottest food trend "Steam-Potting" in town. Everything looks so healthy and steaming hot for the blazing hot climate in Singapore. Something to agree, Steam Box is one new dimensional food trend to catch.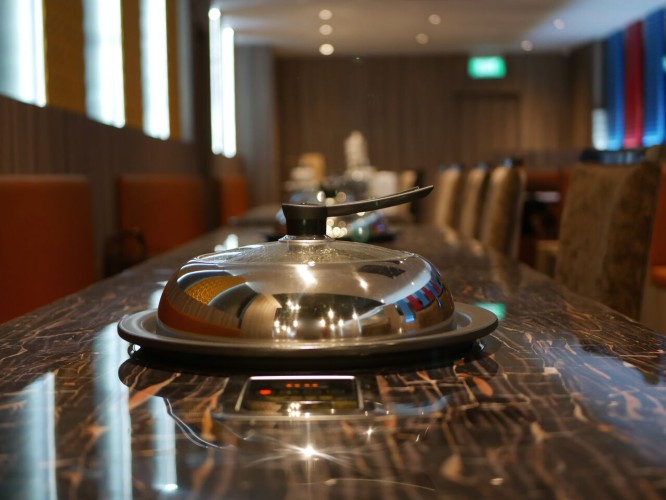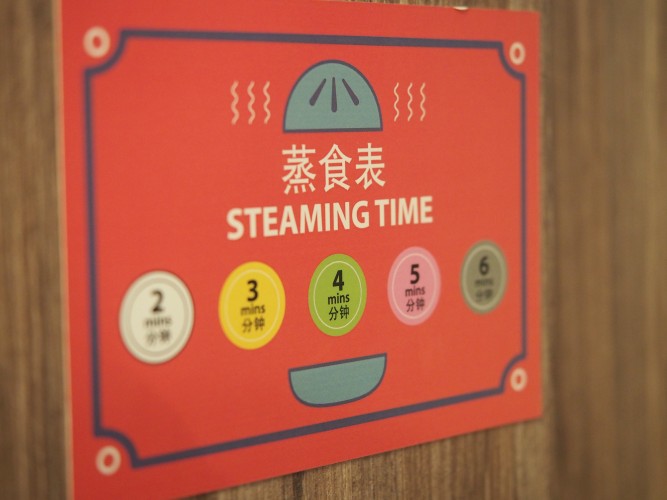 Nestled in Serangoon Garden, the restaurant embraces high-speed steaming technology, it is also a new-edge dining experience well loved by many celebrities in Hong Kong. It takes just two to six minutes for a dish to be cooked! Every dish is cooked in the simpliest way, buoying by natural flavours.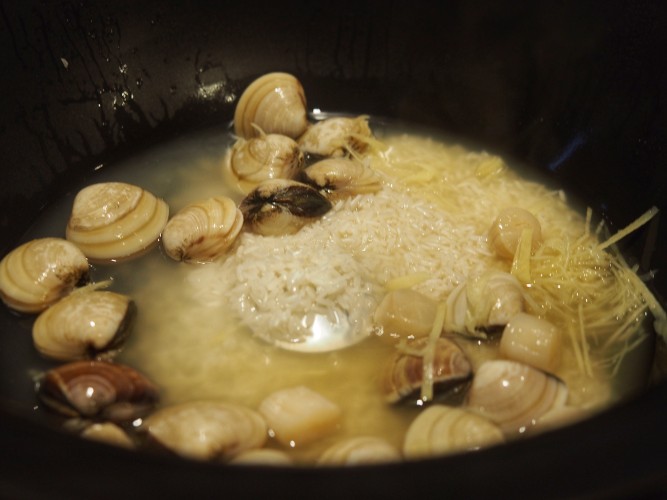 You can choose to tweak around with different versions of porridge. For us, we chose Top Grade Grain with Clam, Dried Scallop and Ginger ($18). The essence and juices of these fresh ingredients are all collected below the steaming plate to cook the congee. We have a very hearty meal.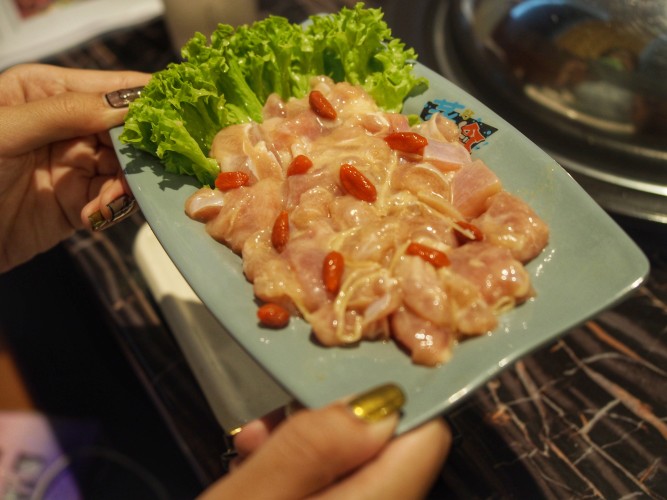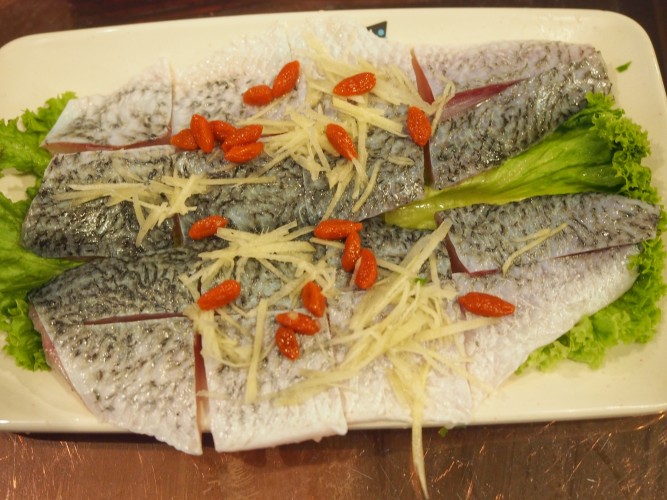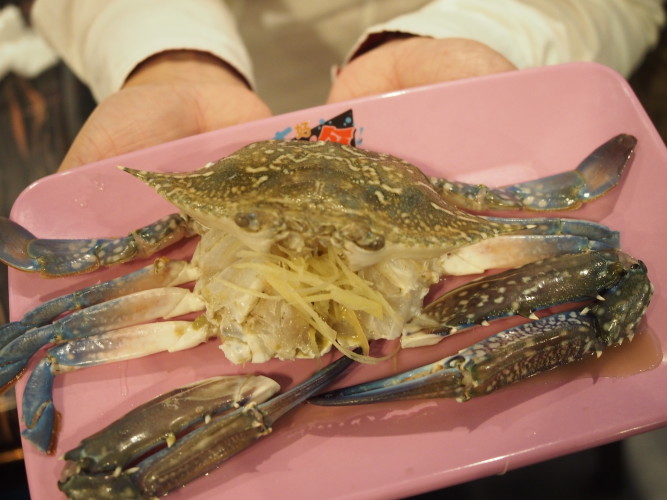 While the fresh seafood (like Fresh Flower Crab ($15) or Barramundi Fish ($18)) and and poultry doesn't look easy to be cooked by 'Steam-Potting'. it is actually very straightforward and easy, especially when you're guided clearly. The Marinated Ginger Chicken Thigh with Wolfberry ($9) is an ultimate dish that takes it up a notch. The texture of the chicken was great as you dipped it into one of their signature sauces.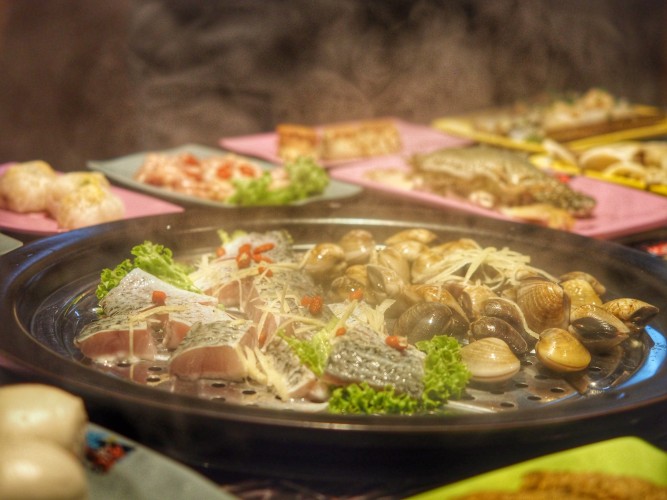 While Chef's Marinated Clam ($18) has added on one of the favourites without getting out of season, you can choose to tuck into interesting choices of dim sum dishes like Chicken Bundle with Yam & Carrot (S$5.80), Pumpkin Crystal Dumpling (S$5.80) and Otah Siew Mai (S$4.80).
There are also different condiments for you to mix and match and create your own dipping sauce. This includes Sambal Sauce, Seafood Spicy & Sour Sauce and Black Pepper Meat Sauce, all of which are specially prepared by the chefs at Steam Box.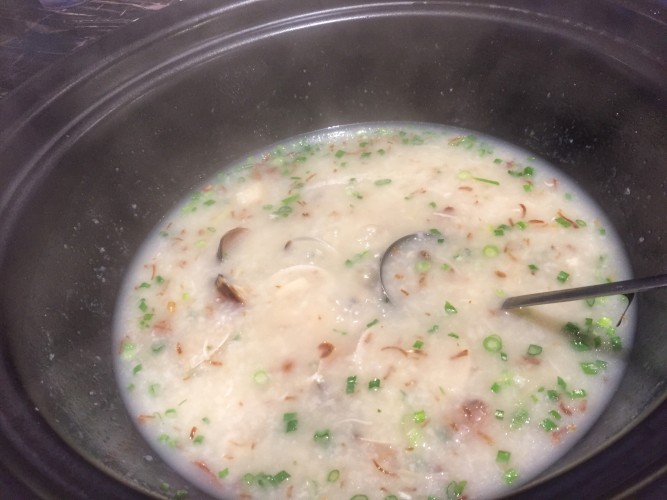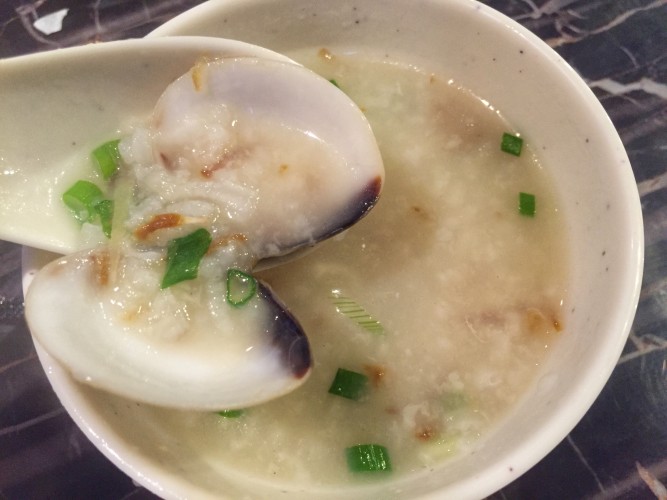 End your 'Steam-Potting' session with a few hearty bowls of the seafood porridge that's very rich, fragrant and oozing with goodness. You will really love it.
Verdict
If you're looking for a healthy and hearty meal, choose Steam Box as the excellent gathering spot for a simple good meal. It innovates the way of having hotpots in Singapore.
Restaurant rating: 7.5/10
68 Serangoon Garden Way Singapore, Singapore 555964
Reservations: +65 – 6281 6939
Hours: Tues – Fri, 11.00am to 3.00pm and 6.00pm to 11.00pm / Sat – Sun 11.30am to 11.00pm
Nearest station: Serangoon Station