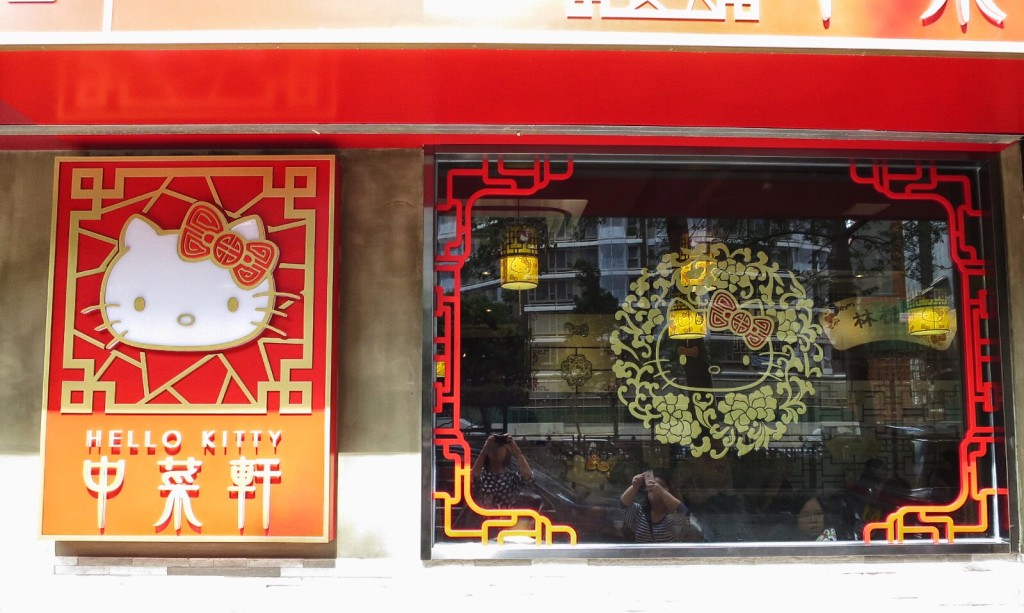 [Photography: Nini Kook]
[Hong Kong]
We posted a
Hello
Kitty
video post that went viral during last month. Perhaps, the cuteness of
Hello
Kitty
was indeed overloaded.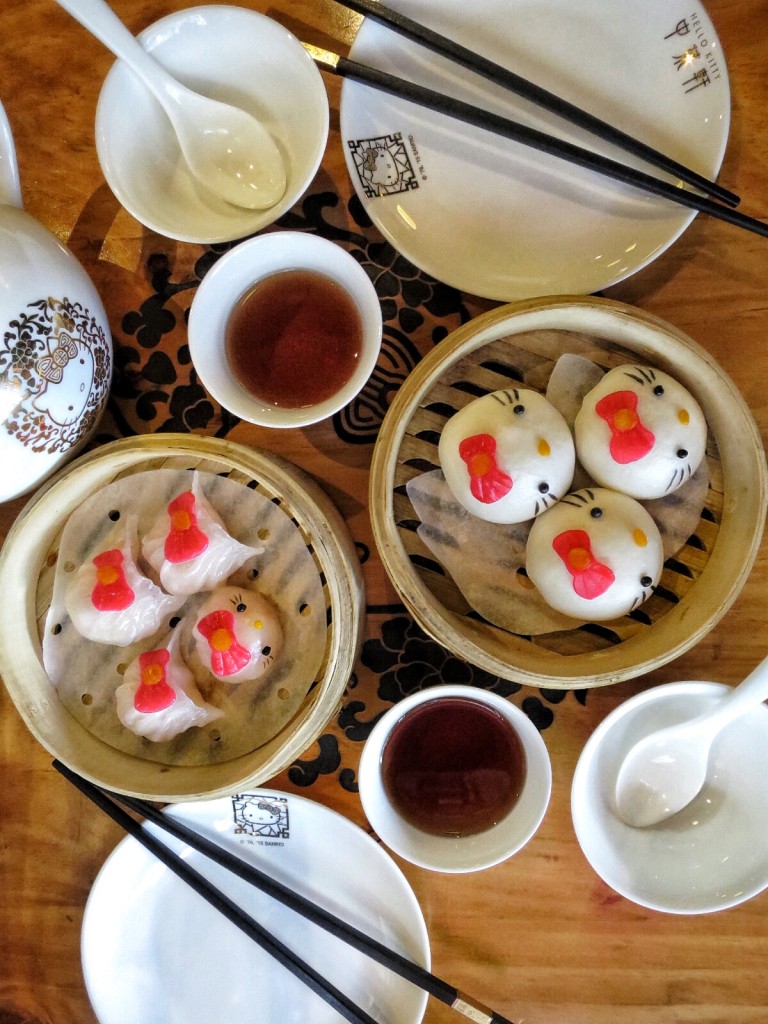 The world has seen the FIRST
Hello
Kitty
Chinese dim sum outlet in Hong Kong, let us bring you through this whimsical and Instagram worthy dim sum adventure!
Location
It was just a 10-min walk from Jordan MTR station (factually, it was nearer to Austin MTR).
Hello
Kitty
Chinese Cuisine was located within a not-so-common street district.
We took some efforts to locate the place.
Crowd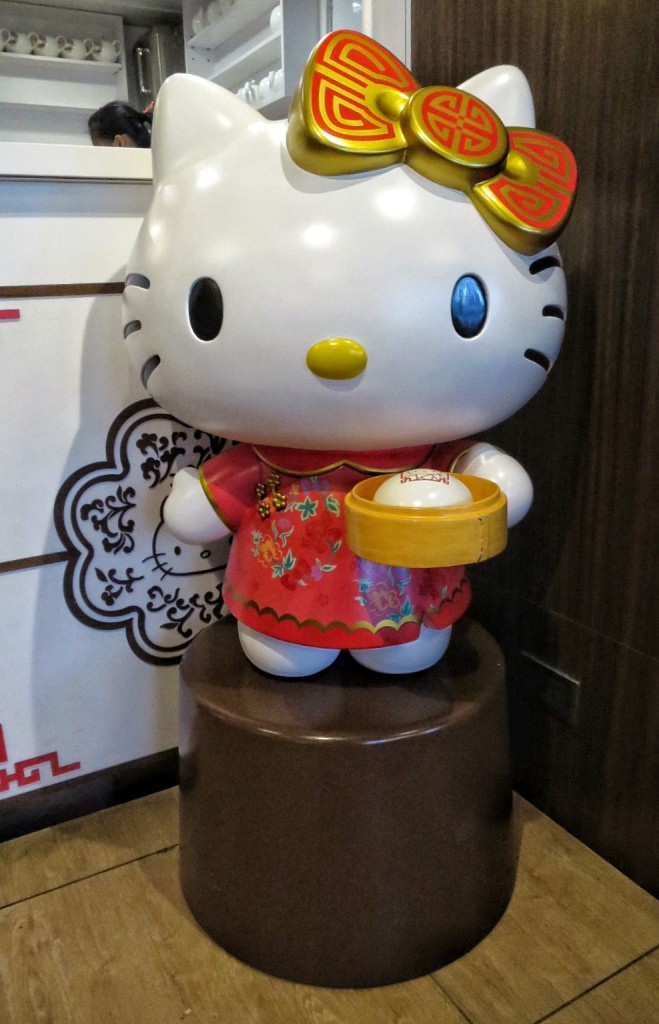 We were lucky on that day. The crowd was manageable. We waited along with both young or middle-aged ladies, they were so busy with wefies and selfies!
Awwww, the best shoutouts in Cantonese from the crowd were, "So Cute!" "Come, take a picture here!"
Instagram-worthy Dining Experience
While both Girlfriend and I were non-
kitty
fans, but we were totally amazed by the loyalty of some fans who came with matching attires and
kitty
handbags!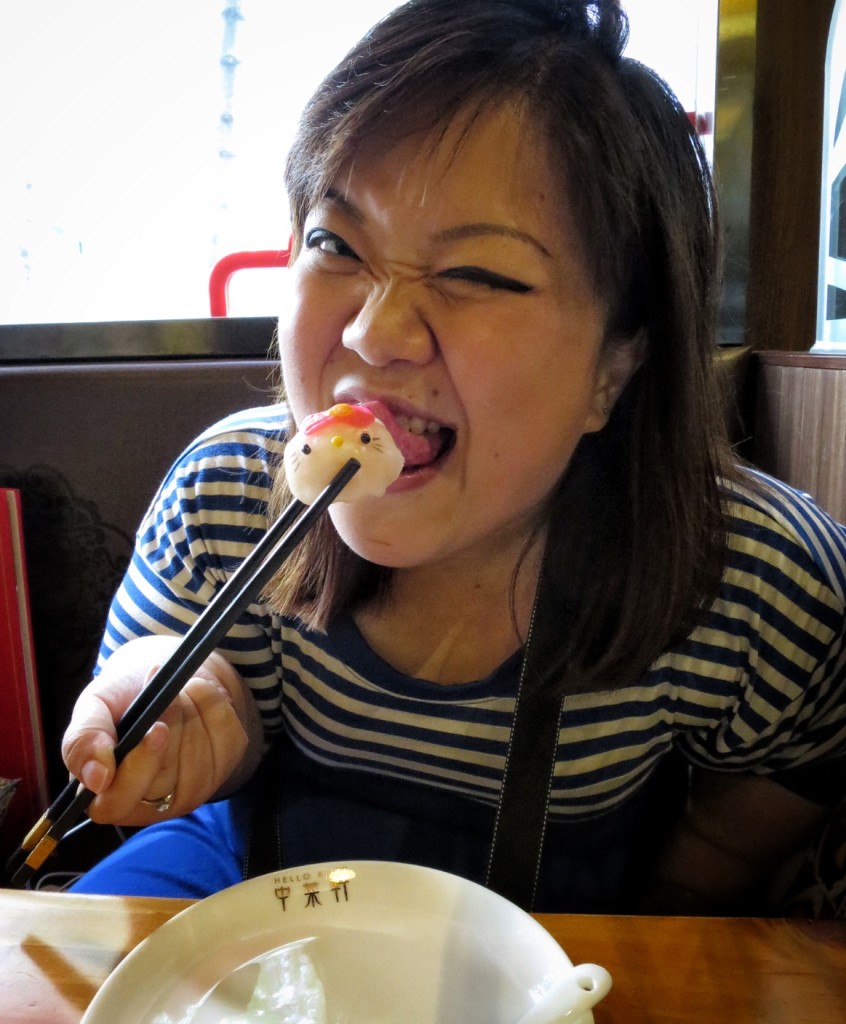 We (or just me) were totally soaked into the ambience of taking loads of Instagram cutesy photos, just like the young girls and aunties!
From
kitty
-engraved dining tables to fine looking tea sets, the outlet did so well for great experiential dining details.
Food
From Prawn Dumplings to Liu Sha Buns, they were just super adorable
Hello
Kitty
faced dim sum with non-appealing tastes.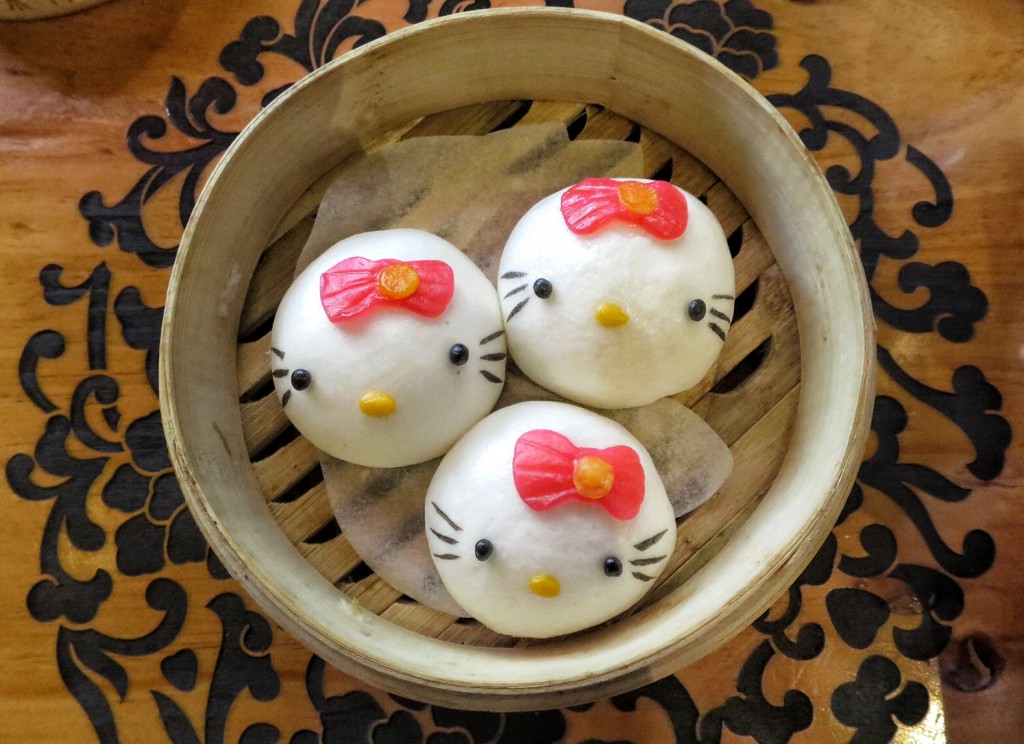 The custard fillings were little. There was no lava-flowing effect.
The Prawn Dumplings were made with hardened skin, though its flavors scored the best amongst others.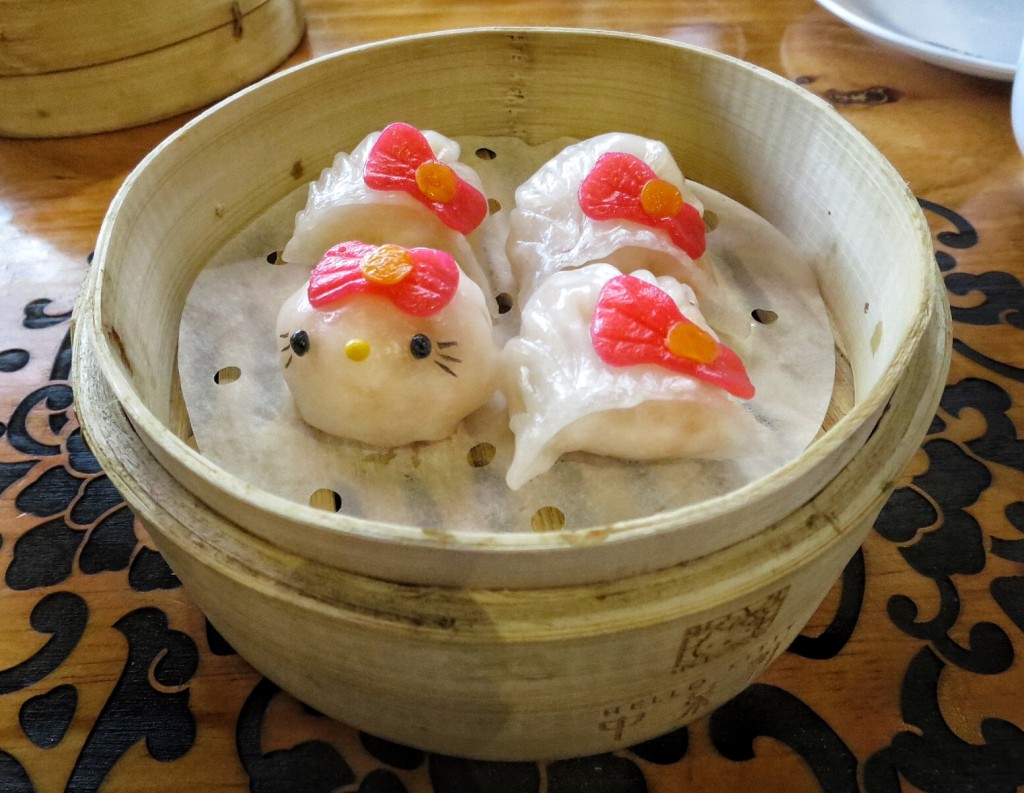 The rice dish with feline made of rice was not tasty at all.
For all the
hello
kitty
fans, if you need to de-stress and have some cutesy photo-taking moments, this place serves you well with cuteness-overloaded photos and
Hello
Kitty
dining ambience!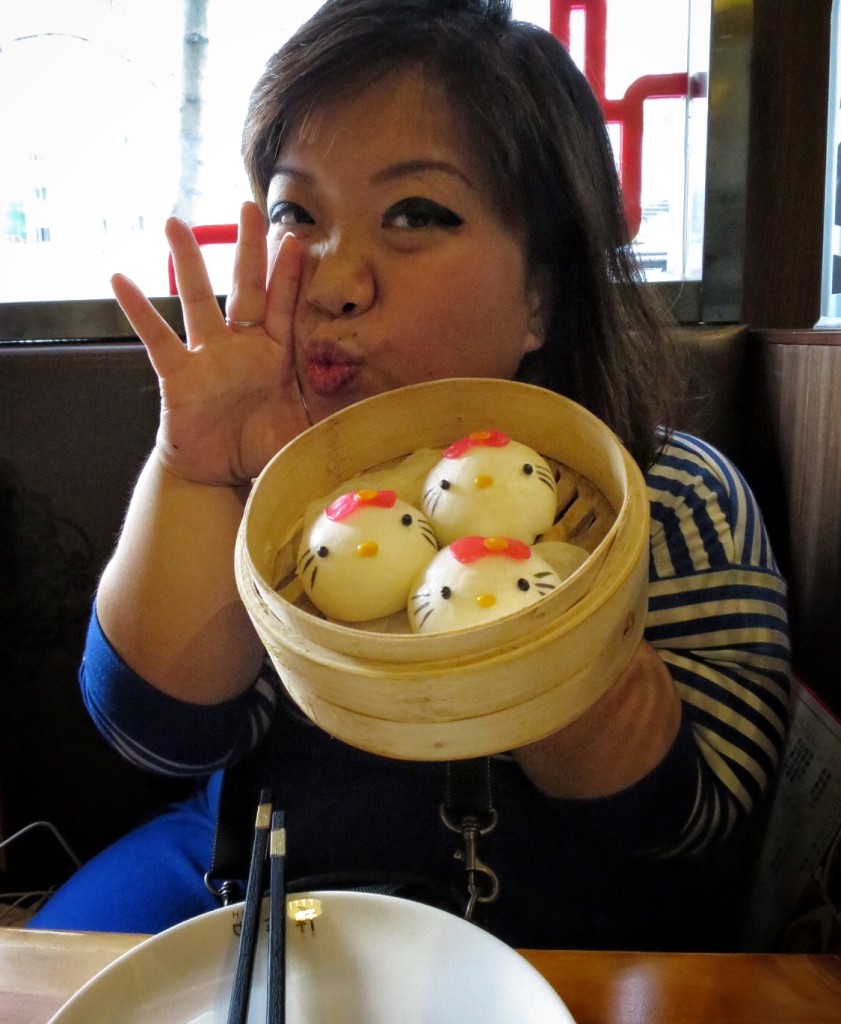 Perhaps, it will mark as a key place to go on your next HongKong's travel itinerary!
Hello

Kitty

Chinese Cuisine
Shop A to C, Lee Loy Mansion, 332 – 338, Canton Road, Kowloon, Hong Kong
(Turn left at end of Bowring Street, 15 min walk from Jordan MTR Station Exit C2 or 5 min walk from Austin MTR station)
Tel: +852 8202 8203
Opening Hours: 11am – 11pm Daily (Queue tickets issued till 3:30pm and 9:30pm. 4pm cleaning hours. 10pm last order.)