Her World Young Achiever Women Forum 2015 is held last Saturday on 21 March, where five successful and inspiring local young formal leaders and achievers shared about their great stories.
Themed "Follow your dream", the second annual forum is co-organised by Her World, Singapore's No. 1 women's magazine published by SPH Magazines Pte Ltd (SPH Magazines), and herworldPLUS, its online women's portal.
The panel was made up of Janice Wong, award-winning dessert chef extraordinaire, Gillian Tan, founder of Munkysuperstars Pictures and online-video portal clicknetwork.tv, Islean Valath of founder and designer of home-grown womenswear label ARC, Crystal Quek, content lead for Twitter, and lastly, Sara Ann K, digital sub-editor at ST Online.
The yearly forum was geared for young inspiring female individuals. The event streamlined across the entrepreneurial life stories and real business challenges across various industries.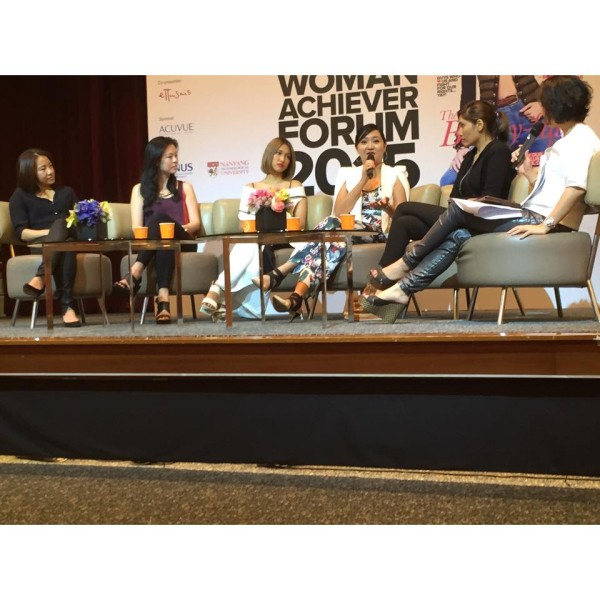 Nevertheless, there was great sharing over current benefits of the digital marketing world. It was about how one could maximize the potential of their businesses over the social media platforms.
It was also embedded with close-up scenarios of running a business in Singapore. Indeed, that was not as easy as how people had thought it to be.
Janice Wong of the successful food dessert concept, 2amdessertbar, shared vividly about the F&B industry, "Be mindful of trends, be mindful of people's taste buds. Always think out of the box, always evolve."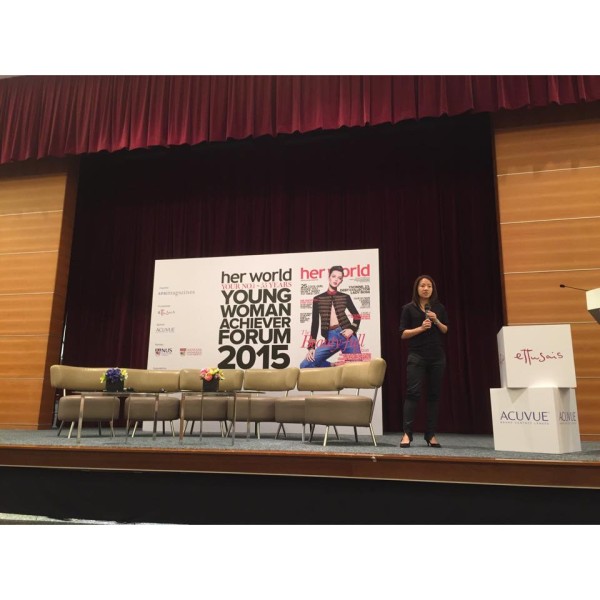 Here were some motivational pick-me-up quotes being collated over the session.
"Your life will end from the day that you stop talking about things that you like."
"It's not just about being there for glamour, it's for a journey."
"Be giving. The more you give, the more you gain."
"Your network. It's your net worth."
"Life is like the heartbeat graph. It's always with ups and downs. If it is a still line, life ends."
Her World Magazine holds the Her World Young Women Achiever Forum on a yearly basis. Looking forward to the 2016 one!